We think you are here because you are looking for a doordash clone script, right ? Well, if thats the case, we can offer a fantastic web development service and we can do a great job for you. Just get in touch with us and gets discuss in detail building the web app and mobile app for your amazing food ordering and delivery app.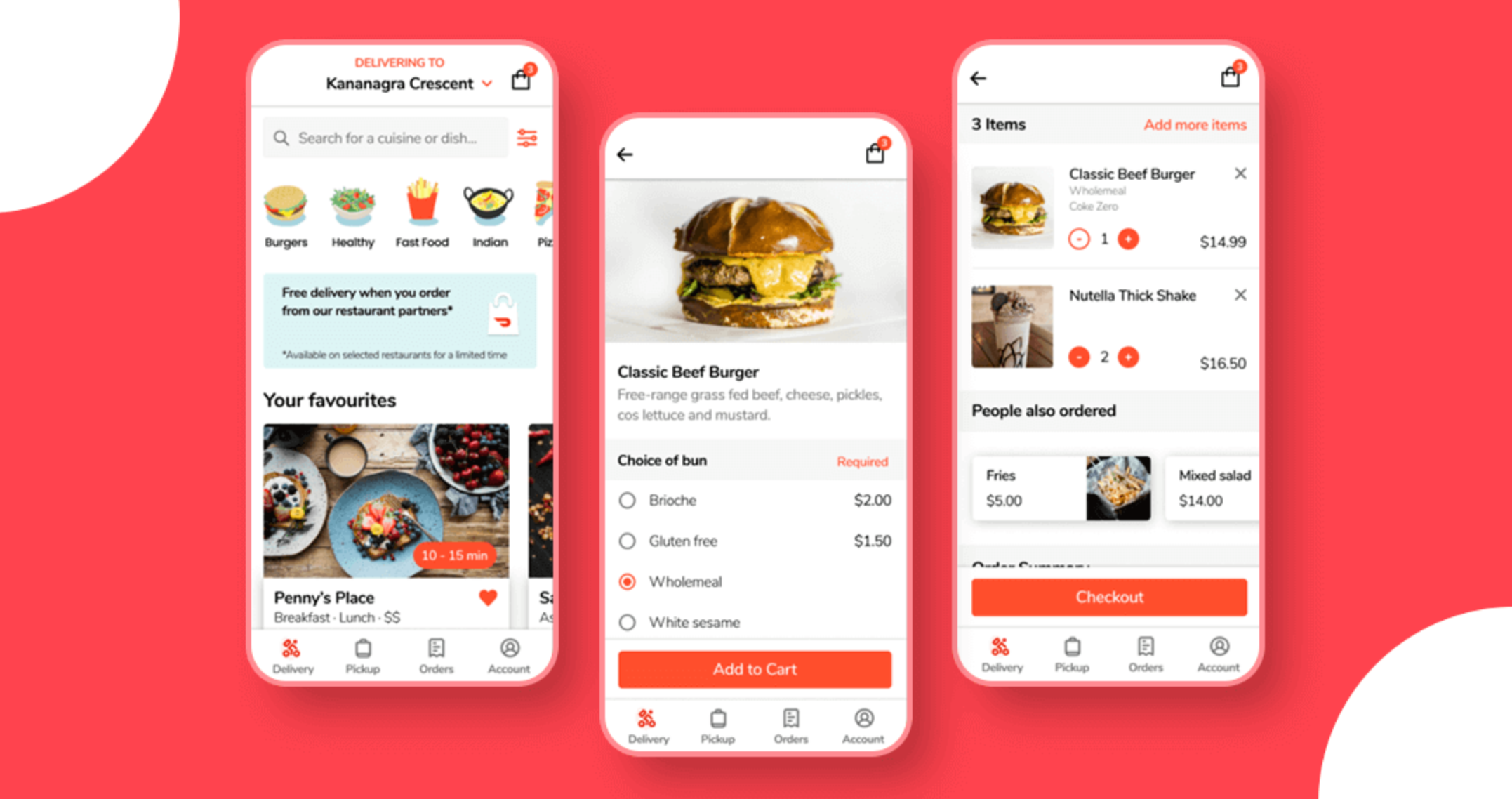 What is doordash ?
DoorDash is a leading food delivery service that operates online. It connects customers with a wide array of local restaurants and food shops. Users can place orders through the DoorDash app or website, and DoorDash's delivery personnel, known as "Dashers", promptly deliver the food right to the customers' doorsteps. The service also offers pickup options for those who'd rather collect their orders in person.
What is a food ordering script ?
An online food ordering script is a dynamic software solution that lets you build your own food ordering platform, akin to renowned food delivery apps like DoorDash, Uber Eats, and Grubhub. This tool integrates a variety of features such as menu management, order tracking, payment gateway, and customer reviews, all designed to create a seamless interaction between restaurants and customers. With its user-friendly interface, it plays a pivotal role in the digital evolution of the food industry, aiding businesses in broadening their reach and growing their customer base.
This script offers high customization, empowering businesses to modify the platform to suit their unique needs and branding. Whether it's a single restaurant or multiple food stores, the script adapts to various business models. It also harnesses advanced technologies like real-time tracking and data analytics, offering crucial insights to enhance business operations and customer experience. As online food delivery services continue to surge, an online food ordering script becomes a vital asset for any restaurant aiming to create or boost their online presence.
Doordash Clone Features
1. User-Friendly Interface
The DoorDash clone app offers an intuitive and easy-to-navigate interface. This ensures a seamless user experience, allowing customers to browse menus, place orders, and track deliveries with ease. The simplicity of the interface encourages repeated use and customer loyalty.
2. Real-Time Tracking
Real-time tracking is a key feature of the DoorDash clone app. It allows customers to track their orders in real time, providing them with updates on the preparation and delivery process. This transparency enhances customer satisfaction and trust in the service.
3. Multiple Payment Options
The app provides a variety of payment options, including credit/debit cards, digital wallets, and cash on delivery. This flexibility caters to the preferences of different customers, making the payment process convenient and user-friendly.
4. Customer Reviews and Ratings
Customers can rate and review their experiences with restaurants and delivery personnel. This feature not only helps other customers make informed decisions, but also provides valuable feedback to restaurants and the app administrators for service improvement.
5. Advanced Search and Filters
The DoorDash clone app includes advanced search options and filters. Customers can search for specific dishes, cuisines, or restaurants, and apply filters based on price, ratings, and delivery time. This makes the food ordering process quick and personalized.
6. Customizable Menu Management
Restaurants can easily manage their menus within the app, updating dishes, prices, and availability as needed. This feature allows for real-time menu management, ensuring that customers always have accurate and up-to-date information.
7. Order History and Reordering
Customers can view their order history and easily reorder their favorite meals. This feature not only enhances the user experience by making reordering simple and quick, but also encourages repeat orders and customer retention.
8. Push Notifications
Push notifications keep customers informed about their order status, special offers, and discounts. This feature enhances customer engagement, encourages app usage, and can help drive sales by promoting deals and new items.
9. Data Analytics
The DoorDash clone app incorporates data analytics to provide valuable insights into customer behavior, popular dishes, peak ordering times, and more. This information can help restaurants and app administrators make data-driven decisions to improve service and increase profitability.
We are doing other types of clones as well, like taskrabbit clone and others. And if you want to build any type of clone website or alternatives to these popular sites, do not hesitate to contact us. We deliver the most amazing web development services.