Responsive web design Company offering impressive results
Get the best responsive web design services, and web apps
Get a great website that works seamlessly on any device with our responsive web design services. Our expert designers and developers will create a website that automatically adjusts to fit the screen size of desktops, laptops, tablets, and smartphones, ensuring a smooth user experience for your customers. Our responsive web design services are perfect for businesses that want to reach customers on the go and stand out in a mobile-first world. Contact us today to learn more about our responsive web design services and take your online presence to the next level. Because our prices are very affordable for any business.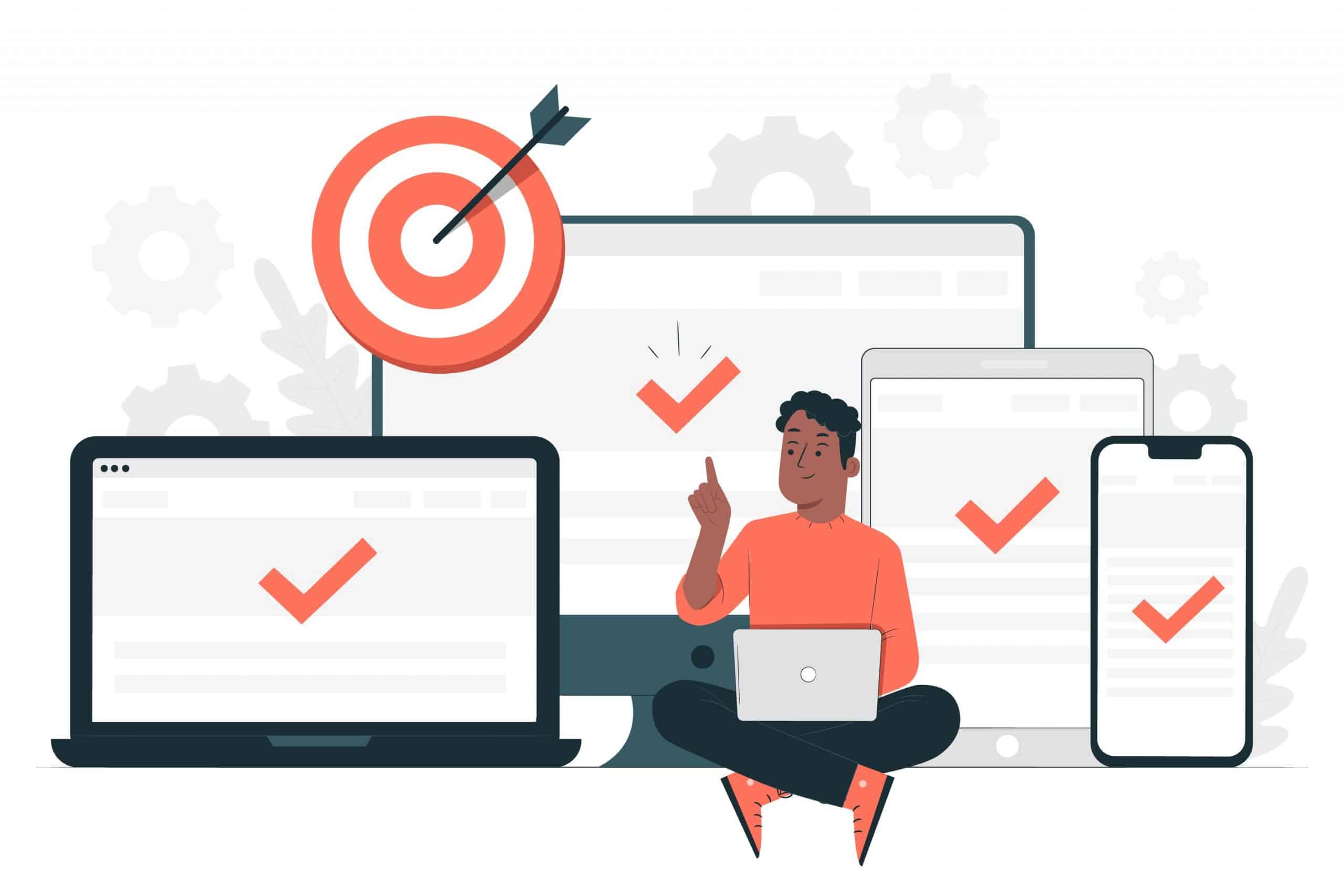 Why not get the best responsive web design for your website ?
Why Choose Responsive Web Design?
In today's mobile-driven world, it's essential to have a website that looks and works great on any device. Responsive web design allows your website to adapt to the screen size and orientation of the user's device. And that ensures a seamless user experience. This improves user engagement and helps boost your website's search engine rankings. In fact, Google has stated that mobile-friendliness is a ranking factor in search results. In conclusion, by choosing a responsive web design, you're investing in the future of your business. And ensuring that your website remains relevant and accessible to your audience, no matter what device they're using. Because at our web design agency, we specialize in responsive web design and can help you create a website that will stand out in a mobile-first world.
Why Choose Responsive Web Design?
You should choose us because we are a leading responsive web development company and we can offer amazing skill. This will lead you to get fantastic results, and get more sales from your customers. Why not get the best responsive website development company ?
Custom layouts

Mobile optimization

Cross-browser compatibility

User experience design

Website redesign

Responsive email design

Front-end development

Website performance

Website maintenance

Website accessibility
Benefits of a mobile responsive website
Having a website that is optimized for multiple devices is crucial for any business looking to establish an online presence. Firstly with a website that is mobile-friendly and adjusts to the size of the user's screen, you can improve the user experience, increase engagement, and ultimately drive more conversions. And by using adaptive design techniques, your website will be able to adapt to the changing needs of your users. Secondly, that delivers a consistent experience across all devices. This not only enhances your brand's reputation but also helps boost your website's search engine rankings.
And that makes it easier for potential customers to find you. In addition, a responsive website can save you time and resources. Plus, you won't need to create multiple versions of your site for different devices. In conclusion, a responsive website is a smart investment that can help your business stay competitive in a constantly evolving digital landscape.
The Importance of Mobile Optimization for SEO
Mobile optimization is crucial for any website looking to rank high in search engine results. Search engines prioritize mobile-friendly websites, and over half of all internet traffic comes from mobile devices. By optimizing your website for mobile devices, you can improve loading speed, enhance user experience, and reduce bounce rates. This leads to increased engagement, higher conversion rates, and improved search engine rankings. Mobile optimization is an ongoing process, and staying ahead of the curve is essential in the ever-changing digital landscape. Our web design agency specializes in mobile optimization for SEO, ensuring your website drives traffic, engagement, and conversions across all devices.
Mobile website design company
As a leading mobile website design company, we specialize in creating user-friendly, responsive websites optimized for mobile devices. We understand the importance of a seamless mobile experience in today's digital age. Our team of expert designers and developers leverage the latest technologies and design principles to build mobile websites that not only look great but also perform excellently, ensuring your audience can access your content anytime, anywhere, on any device. Get in touch with our amazing responsive web design agency and lets make your site great!
FAQs
What are responsive web design services?
Responsive web design services involve designing and developing a website so that its layout, images, and functionalities respond and adapt to different screen sizes, orientations, and platforms. This ensures a seamless and consistent user experience across all devices.
Why is responsive web design important for my business?
With the increasing use of mobile devices for internet browsing, having a responsive web design is crucial. It ensures that your website looks good and functions properly on all devices, which can improve user experience, increase time spent on your site, and potentially lead to higher conversion rates.
How do your responsive web design services improve user experience?
Our responsive web design services improve user experience by ensuring that your website is easily navigable and visually appealing on any device. We ensure that content is easily readable, links and buttons are easily clickable, and page load times are minimized.
What industries can benefit from your responsive web design services?
Every industry can benefit from our responsive web design services. Whether you're in e-commerce, healthcare, education, or any other sector, we can create a responsive website that meets your specific needs and helps you reach your target audience effectively.
Do you provide support and maintenance for the websites you design?
Yes, we provide comprehensive web development support and maintenance services for the websites we design. This includes regular updates, troubleshooting, and performance optimization to ensure your website remains up-to-date and runs smoothly.
What other services do you offer in addition to responsive web design?
In addition to responsive web design, we offer a range of other services including UI/UX design services, e-commerce development, website maintenance services, and web development support. We provide a holistic approach to web development to meet all your needs.