Get the best responsive web design services, and web apps
Get a great website that works seamlessly on any device with our responsive web design services. Our expert designers and developers will create a website that automatically adjusts to fit the screen size of desktops, laptops, tablets, and smartphones, ensuring a smooth user experience for your customers. Our responsive web design services are perfect for businesses that want to reach customers on the go and stand out in a mobile-first world. Contact us today to learn more about our responsive web design services and take your online presence to the next level. Because our prices are very affordable for any business.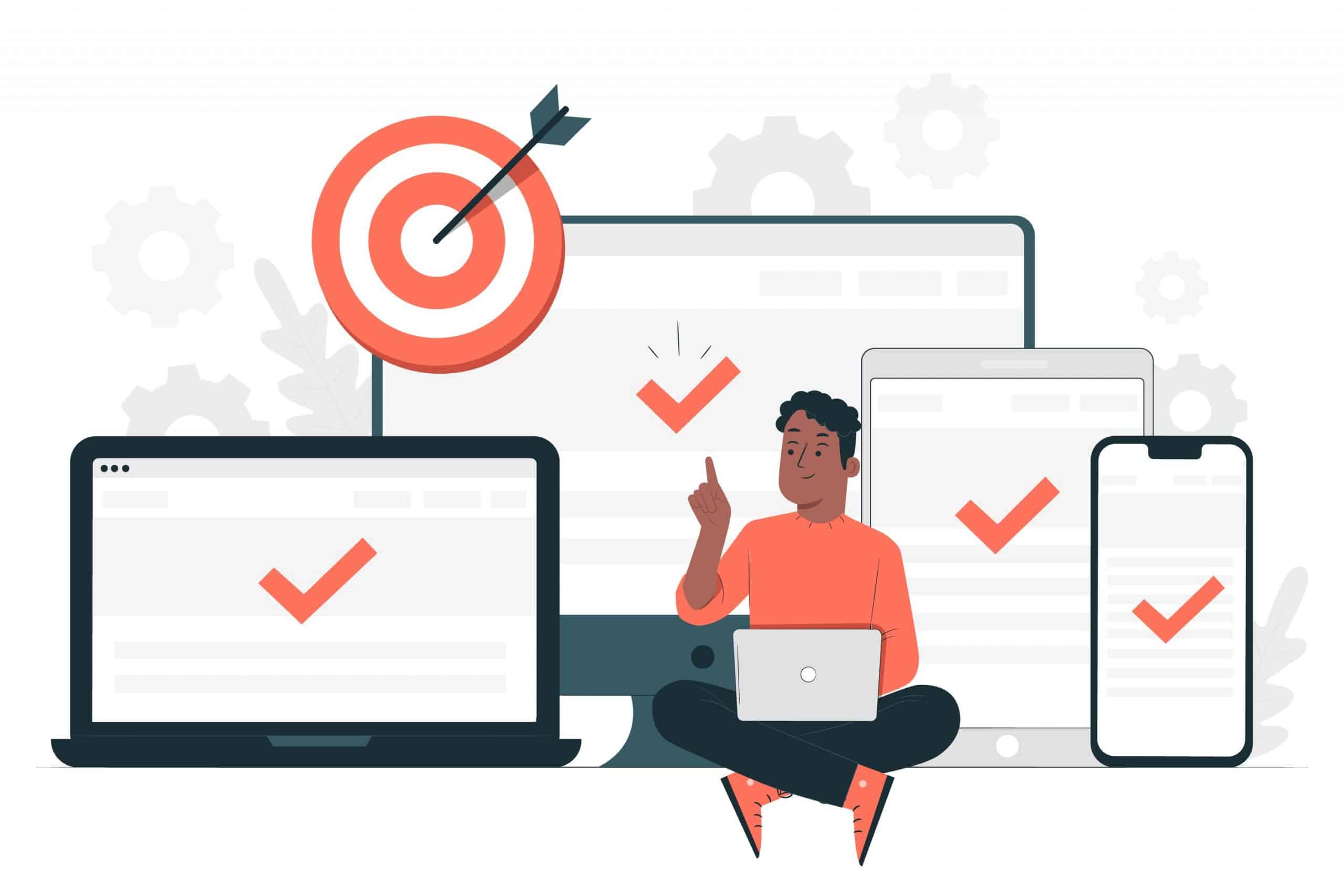 Why Choose Responsive Web Design?
In today's mobile-driven world, it's essential to have a website that looks and works great on any device. Responsive web design allows your website to adapt to the screen size and orientation of the user's device. And that ensures a seamless user experience. This improves user engagement and helps boost your website's search engine rankings. In fact, Google has stated that mobile-friendliness is a ranking factor in search results. In conclusion, by choosing a responsive web design, you're investing in the future of your business. And ensuring that your website remains relevant and accessible to your audience, no matter what device they're using. Because at our web design agency, we specialize in responsive web design and can help you create a website that will stand out in a mobile-first world.
Why Choose Responsive Web Design?
Custom layouts

Mobile optimization

Cross-browser compatibility

User experience design

Website redesign

Responsive email design

Front-end development

Website performance

Website maintenance

Website accessibility
Benefits of a mobile responsive website
Having a website that is optimized for multiple devices is crucial for any business looking to establish an online presence. Firstly with a website that is mobile-friendly and adjusts to the size of the user's screen, you can improve the user experience, increase engagement, and ultimately drive more conversions. And by using adaptive design techniques, your website will be able to adapt to the changing needs of your users. Secondly, that delivers a consistent experience across all devices. This not only enhances your brand's reputation but also helps boost your website's search engine rankings.
And that makes it easier for potential customers to find you. In addition, a responsive website can save you time and resources. Plus, you won't need to create multiple versions of your site for different devices. In conclusion, a responsive website is a smart investment that can help your business stay competitive in a constantly evolving digital landscape.
The Importance of Mobile Optimization for SEO
Mobile optimization is crucial for any website looking to rank high in search engine results. Search engines prioritize mobile-friendly websites, and over half of all internet traffic comes from mobile devices. By optimizing your website for mobile devices, you can improve loading speed, enhance user experience, and reduce bounce rates. This leads to increased engagement, higher conversion rates, and improved search engine rankings. Mobile optimization is an ongoing process, and staying ahead of the curve is essential in the ever-changing digital landscape. Our web design agency specializes in mobile optimization for SEO, ensuring your website drives traffic, engagement, and conversions across all devices.