This article will show you very briefly, how to add new, edit or remove categories to and from the wordpress auction theme.
1. Go to admin side
Assuming you are logged in as the admin of the website, first step is to go to the admin side, and go to the Auctions menu. Then go to Categories submenu. From there you will see a list of existing categories, which you can edit or remove (use the proper buttons underneath each item, you might need to hover your mouse there). Adding a category is also simple, just type your category name in the name box, and click enter. You also can add a subcategory of another main category (car make -> car model) if you select the parent category from the dropdown.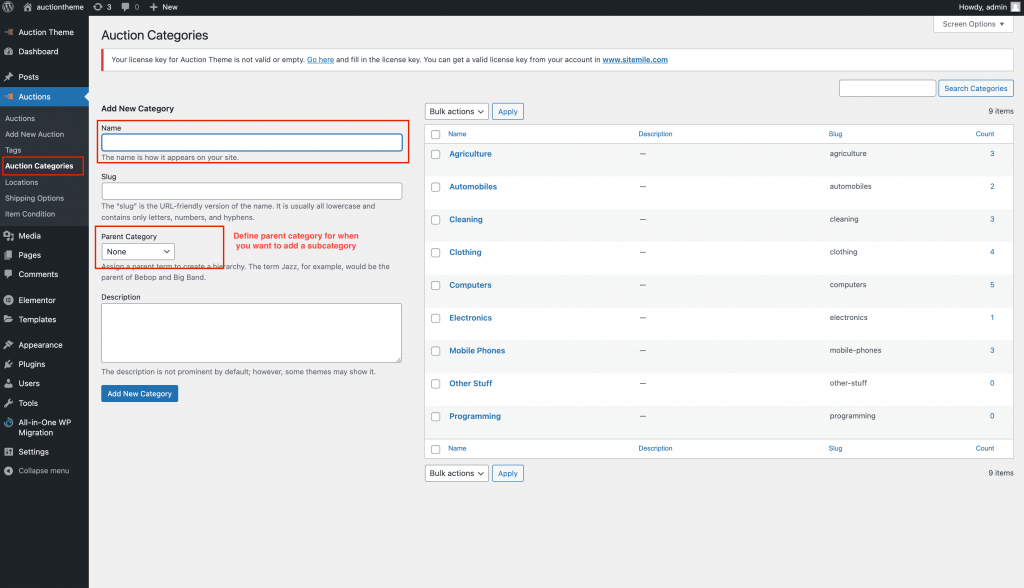 2. Go to widgets/page editor
Now you will be able to use these categories, either in the menus section, or when editing the homepage contents, to add widgets with the newly added categories. See the other articles to show you how to add widgets, and edit the categories list.