In this page you will learn what to do first after you have installed the Buzzler theme in your wordpress installation. After reading this, you should get familiarised with the basic features and controls of the Buzzler theme. You will also learn how to add categories and locations for the listings in your website.
Exploring the Buzzler Menu
The Buzzler theme menu, will always be located at the top left menu of your wordpress. Also the menu has a few sub menus that are the heart of the Buzzler theme. See the screenshot below to see where exactly the menu is located in your wordpress admin area.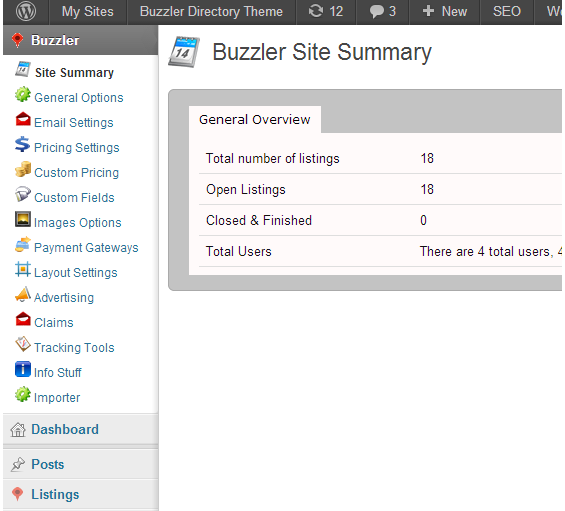 Adding Categories and Locations
Adding categories to your listings is very simple thing to do. All you have to do is going to backend wordpress, then Listings menu, then Categories. You can see a visual of where this menu is placed in the screenshot below. Also the Locations can be added with the similar process. See Locations for this.