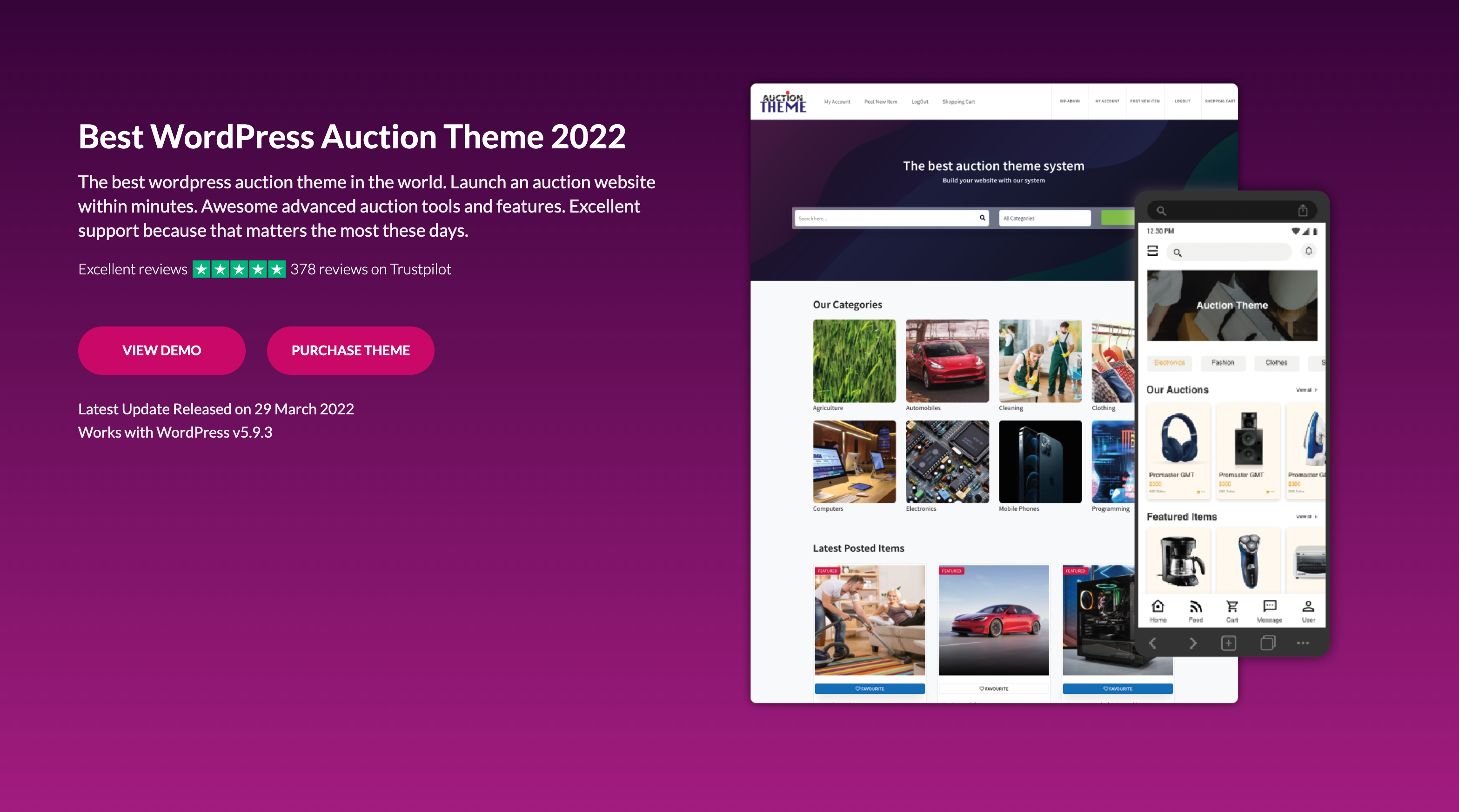 Starting a new ecommerce business can be an expensive and time-consuming endeavor. While there are a variety of ways to sell your goods online without having to pay an inventory cost, starting an ecommerce business from scratch can be difficult and expensive. The good news is that you don't have to sell your goods through expensive storefronts, nor do you have to have a personal store to start selling your goods online.
WordPress, one of the most popular content management systems available, is an excellent platform to sell your goods through an ecommerce store. It's also a great way to learn about ecommerce and start building your ecommerce business for less money and less time than most other ecommerce platforms. In this guide, you'll discover everything you need to know about ecommerce with WordPress, from the basics to more advanced topics, such as setting up an ecommerce store, adding categories and tags, shipping and taxes.
What is WordPress?
WordPress is a content management system (CMS) that allows users to create websites and blogs. It is one of the most popular content management systems in the world, with more than 30% of the internet running on a WordPress site. Just like other websites, WordPress blogs are stored on web servers. The WordPress code is actually written into the web server's programming code, so all visitors to your site see the same code. Superb content management systems like WordPress make creating, managing, and publishing content incredibly easy. And with more and more people turning to the internet to publish their thoughts and ideas, WordPress makes it easy to create a blog that'll help you reach an audience.
WordPress for Ecommerce Basics
WordPress is a popular blogging platform that makes it easy to start an ecommerce business. It's often used to build simple sites with blog posts and a few images, but WordPress can also handle larger websites with more complex functionality. Another benefit of WordPress is that it's open source and can be used by anyone. This means that by using WordPress, you don't have to worry about hiring employees, dealing with corporate culture, or making decisions about your company's growth that could negatively impact other employees or customers. You can also customize WordPress to meet your specific company needs, such as creating a shopping cart.
WordPress is an excellent blogging platform, but it's also a great ecommerce platform. And it's a great choice for beginners because it's very easy to use. In this guide, you'll learn all about ecommerce with WordPress. You'll start by discovering what types of products you can sell, then you'll discover how to set up your store, add items, and ship orders.
Set up your WordPress ecommerce store
First, choose a theme to go along with your WordPress ecommerce store. A theme is the look and feel of your store, including the layout, colors, images, and fonts. Many themes are available for purchase, and you can usually find one that suits your needs for a minimal cost.
Next, you'll want to choose a header image for your store and upload it to your WordPress site. You can also add an About Us or About page to describe your business, add a privacy policy, and choose a logo to represent your brand.
Once your store is set up, it's time to add products. You can create any item you'd like, from books to shoes to electronics. There are tons of different products to choose from, many of which you can find for free or for a small charge.
Optimize your site for conversions
The last thing you need to do for your WordPress ecommerce store is optimize for conversions. There are a few different things you can do to make sure people end up buying from your store. First, you should try to optimize your store for the keywords and phrases people type into the search bar. You should also try to optimize for other search terms that people might use, like the name of the product, the price, and the brand. You can also try to optimize your site for the product category you're in (for example, you could try to get more traffic from product categories that are popular with your target audience).
You can also try to optimize your product images. Make sure your images are high-quality, clear, and show the product in its entirety. You should also try to avoid showing other items that are similar to the product, as this will only make the image less relevant to your visitors.
You can also try to optimize your product tags. Tags are the keywords and phrases that go along with each product. Try to think about the keywords and phrases your customers will use when searching for products. You can also use tags to help people find related products.
Create unique items for your store
One of the most important parts of running a successful ecommerce business is creating unique and interesting products. This will help you stand out from the competition and create a brand for your business.
There are many ways to create your own unique products for selling online. You can create your own products using software like Microsoft Word, Photoshop, or even Google Docs. Alternatively, you can hire freelancers on Fiverr or other freelance marketplaces to create unique products for you.
You can also hire manufacturers to create goods for your store. There are many manufacturers who create goods in both tangible and digital forms, including 3D printing. Similarly, there are a number of ways to create digital goods, including product videos and images.
Using WordPress plugins or themes for ecommerce
WordPress plugins are add-ons that extend the functionality of a WordPress site. There are thousands of free and paid WordPress plugins available, and they can be used to do everything from create general products to add-on software.
WordPress plugins can be used to do almost anything, from adding product categories and tags to building a shopping cart. Most plugins are designed to work with the core functionality of WordPress, so you can easily add and remove plugins to customize your WordPress experience. Some of the most popular WordPress plugins for ecommerce include:
– WooCommerce: A popular ecommerce plugin with over 30 million downloads. It's a flexible and powerful plugin that you can use to build your store and sell your goods.
– Shopify: The most popular ecommerce platform on the web. It's easy to use and integrates well with most WordPress plugins.
– Woocommerce: A popular WordPress plugin that works well with most themes.
– Auction Theme: The sitemile auction theme which offers you the perfect combination of all tools to get started with e-commerce, multi seller network website, or auction ebay type of site.
– Gravity Forms: A powerful plugin that makes it easy to create forms on your WordPress site. This can be helpful for collecting information about your customers, such as their shipping addresses and payment details.
Conclusion: A Guide to WordPress Ecommerce
In this guide, we've explored what WordPress is, what it can do, and how you can use it to start an ecommerce business. We've also explored some of the most popular WordPress ecommerce plugins, and how you can use them to create a successful store.
WordPress is a powerful blogging platform with a plugin for ecommerce. It's easy to set up, and it provides a wide range of functionality. Once you have an account and a blog, you can easily add products and start selling.