We are a team of wordpress programmers who develop and maintain wordpress premium themes. Our themes help ambitious entrepreneurs to earn money online. We offer several ways of monetization in our wordpress apps and scripts. Also we created some unique wordpress apps and themes for different website types, like auction, ecommerce, bidding, jobs, and directory listings.
Our Team
Andrei – Head Programmer

Andrei is a programming guru, and wordpress developer with an experience of over 12 years. He has been programming long before wordpress, writing code with php and mysql. He likes to design new ideas, and put them into wordpress themes. Andrei likes wordpress because its very easy to use and even novice beginner users can manage launching a website in minutes with it.

In the time he isnt programming he likes taking mountain trips and sightseeing around the world. He is always looking to work with interesting people and share new ideas. Also Andrei is a graduate engineer of the Politehnica University of Bucharest, the faculty of Computer Science.
Alexandra – Head of HR and Marketing

Alexandra is the head of our human resources department. She handles all the administrative business of the company, and she is also handling all the marketing and SEO of our website.
Laurentiu – WordPress Developer

Laurentiu is our newest team member. He is good with wordpress themes and plugins programming, and he is responsible for some of the newer themes and custom work in our website.
Andreea – Themes Programmer and Developer

Andreea is our newest team member, and she does an excellent job writing code for our loved wordpress themes. She is working great along our other team members to deliver the one of best wordpress themes on the market.
Dorinela – Themes Programmer and Developer

Dorinela is one of our newest team member, and she does as well an excellent job writing code for our loved wordpress themes. She is working on the front end part of our wordpress themes.
Robert- Chat Support/Tech Support

My name is Robert, I am 33 years old, and i do chat support and tech support for our customers. Occasionally I also do programming on the project theme and auction theme. Also I'm passionate about all the new smartphones and phone apps, ios and Android alike.
Our ofices
We are hosted in a great building office, with glass walls, and great working spaces and accommodations. Here you can see a few shots around our office which will give you more insight about the work and the quality of the work we do: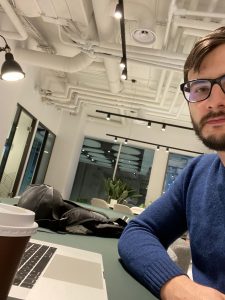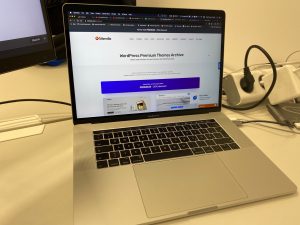 Where are we located?
We are located in: Bucharest, Romania (Europe)
We cover most of the timezones of the globe
Our Contact Details
Contact Us:
Sitemile {@} sitemile.com
Support: sitemile {@} sitemile.com
Sales enquiries: sitemile {@} sitemile.com
Phone: +40786944658
Address: Av Popisteanu 54A, Bucharest, Romania
VAT Number: RO30584106
ROONRC.J23/2424/2012