Why choose us?
From a certain point, what makes the difference is the trust one can have in a company.
Let us tell you why we think we are the best fit for you.
All our WordPress themes were created for businesses. Therefore, each one of them comes feature-packed, favoring high earning potential.
Writing code is our passion and we really enjoy giving life to our clients' ideas.
We have been on the market for more than a decade and integrity is one of our core company's values.
We love challenges and working on complex projects.
We are constantly improving and developing existing and future products.
We value our clients and always work on creating a good relationship with them.
We have the knowledge, abilities and experience to build almost any type of website or mobile App.
A Brief History
www.sitemile.com was launched 12 years ago when the founder saw the potential of WordPress themes.
Since then, SiteMile has created and developed premium WordPress themes from scratch and thousands of customers have joined the community.
The team's goal was to help clients develop their businesses online by building solid websites with high earning potential.
Customers can purchase the theme and use it as it is with no additional plugins required.
For clients who want to create something truly unique on the market, we offer custom development services, including mobile Apps. This option saves them time, energy, and money on the search for a professional programming team.
Auctions, ecommerce, bidding, jobs and directory listings are some of our key subjects.
In addition to Premium WordPress themes , the SiteMile team has worked on a variety of complex, sophisticated websites and mobile apps that support millions of users. If you want to create something similar, we strongly suggest you to contact us for a professional price quote.
We hope you'll find what you need. To see our products click here, and to contact us, use this form.
Our Team
Andrei – Head Programmer and Founder

Andrei is a programming guru and WordPress developer with over 12 years of experience. He has been programming long before WordPress, writing code in PHP and MySQL.

Good professional, creative personality, sharp mind, awesome negotiator, strives to overdeliver with each project.

He likes to design new ideas and put them into WordPress themes. Andrei likes WordPress because it is very easy to use and even novice beginner users can manage to launch a website in minutes with it.

He is always looking to work with interesting people and share new ideas. Also, Andrei has a bachelor's degree in Computer Science, from Politehnica University of Bucharest.

When he is not programming, he studies to improve his business knowledge. His life motto is: "Never stop learning".
Alexandra – Head of HR and Marketing

Alexandra has a bachelor's degree in Business Administration and has studied Human Resource Management for several years.

She is the head of our human resources department, she controls all the administrative business of the company, and she also handles all the marketing and SEO of our website.

Her life motto is: "Work harder".
Laurentiu – WordPress Developer

Laurentiu is our newest team member. He has 5 years' experience with WordPress themes and plugins.

He is a mathematician with a passion for programming. He has worked on various complex website projects and themes, which makes him a perfect fit for our team of programmers.
Andreea – Themes Programmer and Developer

Andreea does an brilliant job writing code for our loved WordPress themes.

She is an excellent team player, always willing to help her colleagues to deliver the best WordPress themes on the market.
Dorinela – Themes Programmer and Developer

Dorinela is in charge of the front end part of our software products. She is the one that implements the design given by our clients.

We appreciate her for the pixel perfect job she does.
Robert- Chat Support/Tech Support

Robert handles chat support and tech support for our customers. Occasionally he does programming on the project theme and auction theme.
Madanina – Accountant and Financial Advisor

Madanina has been with us since the beginning. She is a professional accountant and financial advisor with over 30 years of experience in working with numbers.

She knows the laws by heart and always gives us great financial advice.
Our ofices
We are hosted in a great building office, with glass walls, and great working spaces and accommodations. Here you can see a few shots around our office which will give you more insight about the work and the quality of the work we do: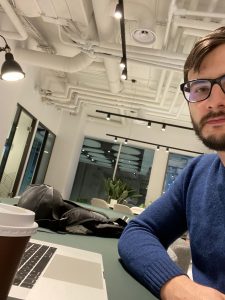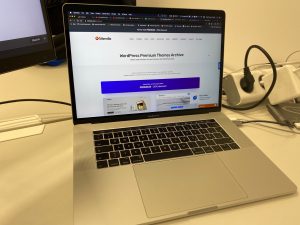 Where are we located?
We are located in: Bucharest, Romania (Europe)
We cover most of the timezones of the globe
Our Contact Details
Contact Us:
Sitemile {@} sitemile.com
Support: sitemile {@} sitemile.com
Sales enquiries: sitemile {@} sitemile.com
Phone US: +1 786-687-0109
Phone RO: +4 0786-944-658
Address: Av Popisteanu 54A, Bucharest, Romania
VAT Number: RO30584106
ROONRC.J23/2424/2012