If you are looking for a quality classifieds theme free download, then you will be having a though time finding one. That is because quality costs and having some program that us free and is also good is a hard to find combination. We will try in this article to find out if we can really find a wordpress themes classifieds that can be downloaded free.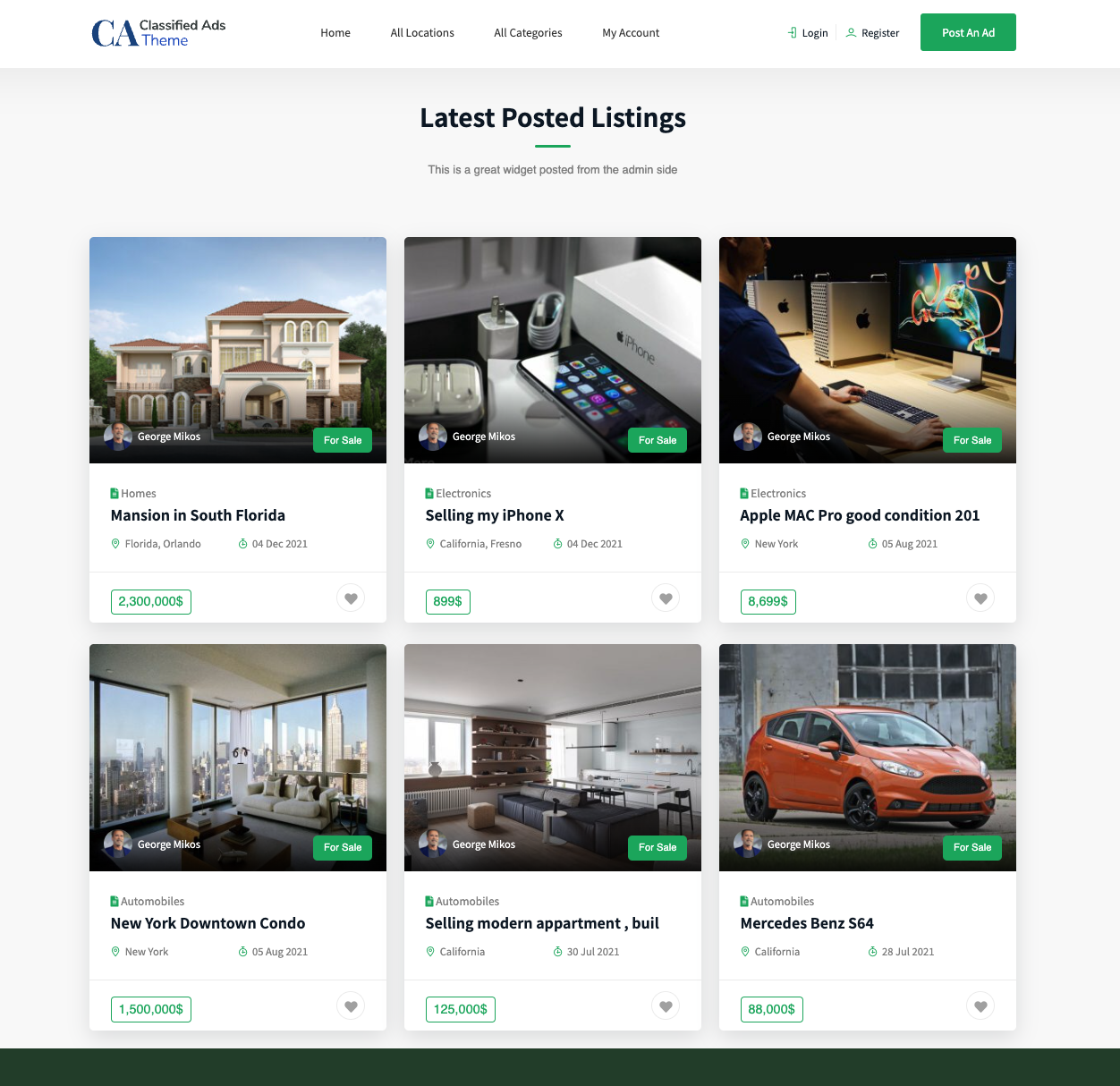 Where I can find wordpress free themes ?
There are many sites offering free wordpress themes that are out there. Even wordpress repository offers free themes for you to download. But the issue is that most of these free themes have generic features, that will not give you specialised behaviour. Like creating a classified ads website will require some special features like:
ability for the user to post their own ads
themed user dashboard like any website eg kijiji or eBay
monetisation tools, like charge for listing
integration with payment gateways and other stuff
So finding a theme that does all that, and its free downloadable is a very hard thing to find. Its almost impossible. Because it requires a lot of maintenance to keep a product up to date and in working condition. Nobody will give away his time for free to maintain a theme without any money.
That is why is better to choose some paid themes instead of free ones. That is because usually paid themes comes with support, which the theme makers will give you included in the premium price you pay.
Should i go with WordPress or a classifieds php script ?
The next question that is asked is if you should go with a php classifieds script or do wordpress instead. We advise you to go with wordpress because is so flexible and you can find a lot of resources out there. Not to mention the developer network is bigger than any other php framework.
How to create a classified ads website with WordPress ?
We have written an article about how to create a classified ads website with wordpress and that will clear a bit more things for you. After you have read that, think on how a classifieds theme free download can help you or if you are better off with a paid theme. We really think you need to choose a paid wordpress theme because you will have way better and more features and the support will be included already. With the free themes, you are left hanging. And you will find yourself posting in various forums waiting for days for someone to reply. And most cases the replies arent that great.
Conclusion
We really think you can do so much better with a wordpress paid theme than a free wordpress theme. And if you want to create a serious website, you need good support and awesome features from a classified ads theme. Also if you wish to get custom work services you can reach us at any time.