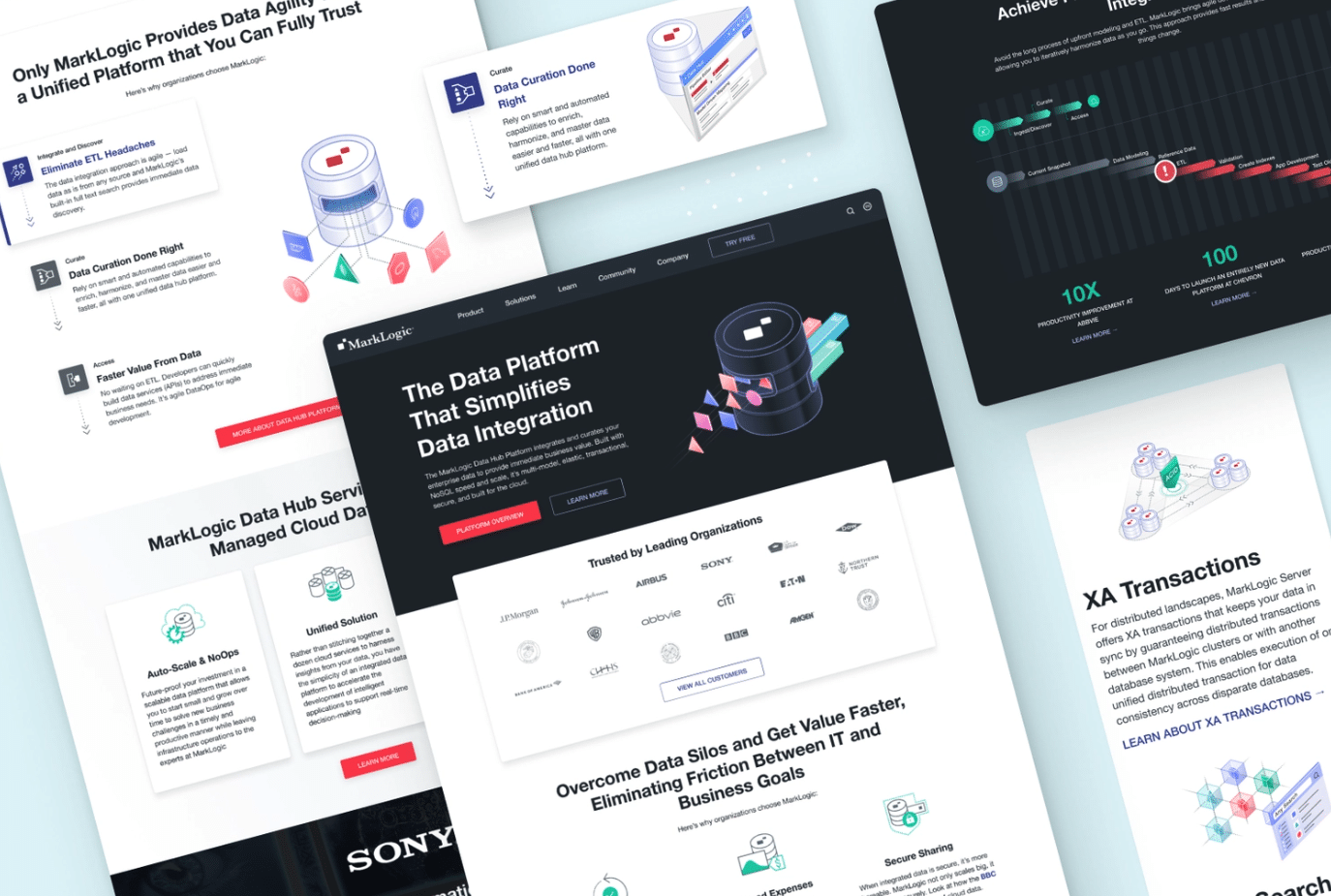 Looking for the best wordpress development agency ? Thats great, you are in the correct spot!
Just let us know and hire our wordpress developer agency today! because we ensure the best an most affordable web design services when it comes to wordpress design and development.
Hire the best wordpress developers for your project
If you are looking for a wordpress development agency in London, then you must know already the power of WordPress. And that is because WordPress powers over 35% of the websites in the world. And that is pretty amazing. Which makes WordPress the most used CMS in the world. So naturally, there is a lot of interest for WordPress, and also development around WordPress. So you already have or want to build a website with WordPress. Why not get the best London wordpress web design services. And along with us, you are assured you will get the best wordpress digital agency London.
With sitemile agency, you will get the best wordpress experts with over 12 years of experience. And we do have WordPress seo experts as well, as we are pretty good with seo and digital marketing. You can check our creative agency page.
Check this article if you are wondering what is a WordPress agency and check this if you want to know how to choose a WordPress agency for your project. Because getting the right WordPress web agency is crucial when starting a project.
Amazing WordPress Development Services
Read below if you are looking for a wordpress design agency for your project. And if you are wondering what is the best company to do that, we can assure that sitemile agency is here to help with any project of any complexity, shape or form.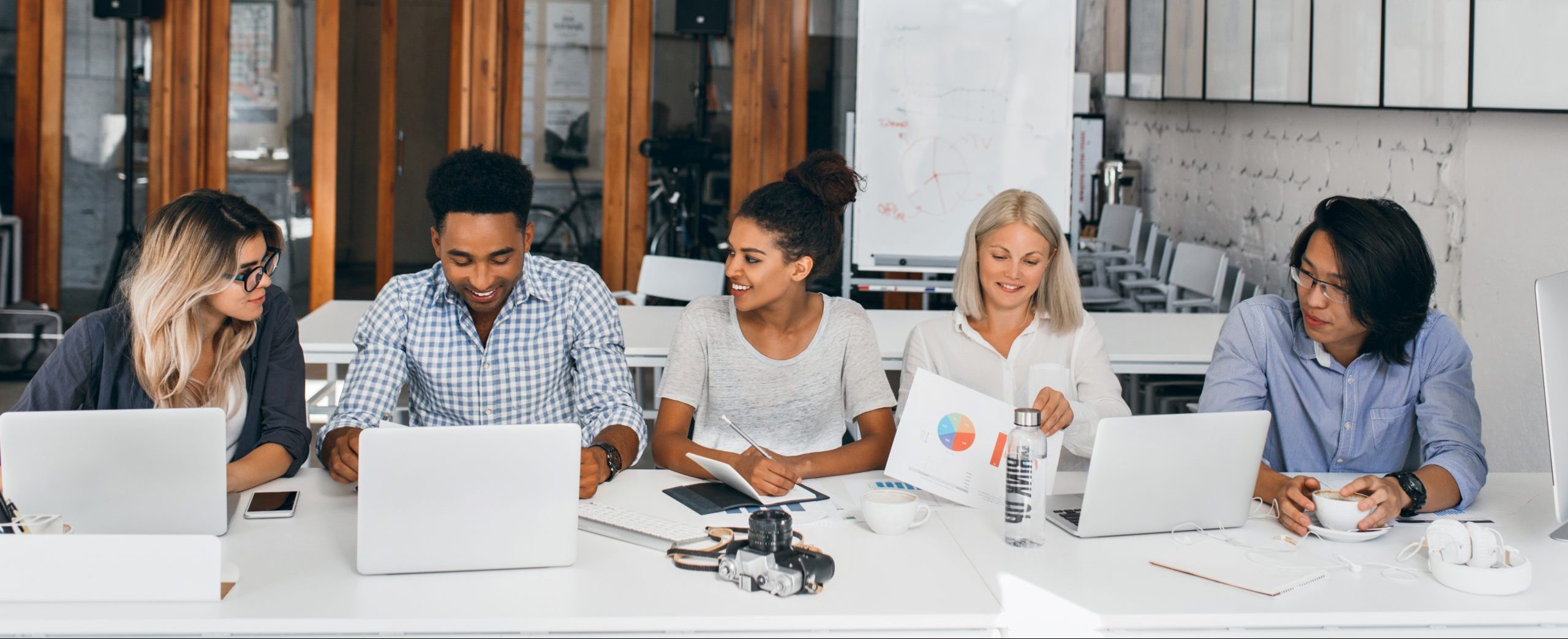 WordPress Development London
That is why if your business is based in London, UK, then you are looking for a wordpress development agency in London. And we at sitemile are the perfect agency for getting your WordPress development project done. Because we have over 12 years of experience, the service we offer is very high quality. Plus we are offering custom theme and plugin development within our WordPress UK agency. And we serve other suburbs of London, so if you are looking for WordPress agency surrey, then you are also in luck. So please check our WordPress development agency services page.
And because you want to develop a WordPress website, or have some bespoke WordPress website, that's why you need to look for some wordpress agencies UK. And our sitemile web agency has some great wordpress developers. So you can come in contact with us and see one of the best wordpress London based agencies.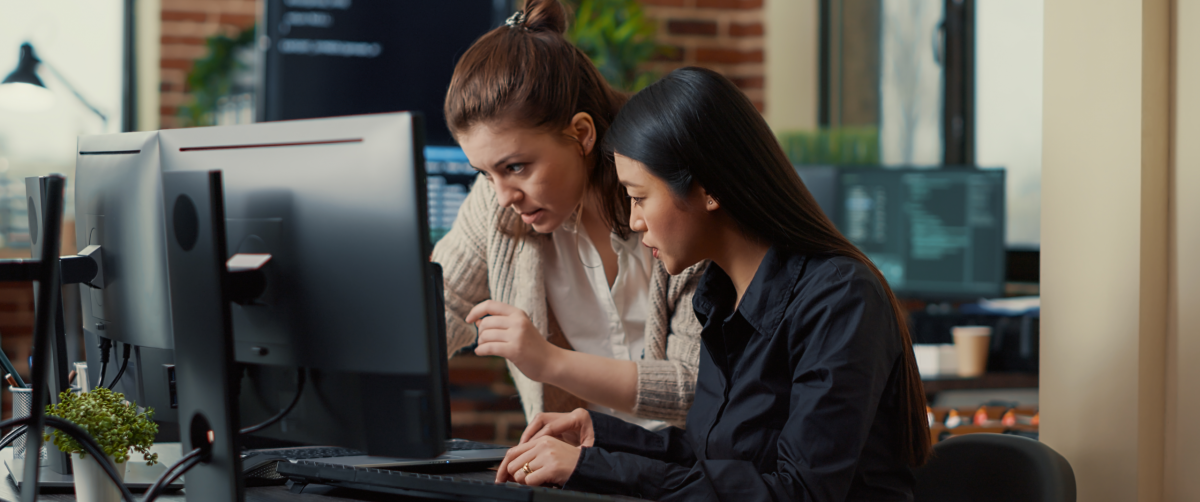 WordPress support agency and WordPress Agency London
If you are looking for support for your brand new WordPress website, then our team is here to help. With an experience for over 12 years, our support and maintenance agency will be able to support any type of development project or website based on WordPress. We speak fluent English and our prices start from GBP 150 per month for support. So please do not hesitate to get in contact with us for the best maintenance and consultancy services. So try the best wordpress support London services. And we can even help you with website hosting WordPress and finding the best wordpress website developer.
How much do developers charge to make a WordPress website?
WordPress developers and web developers in general charge somewhere from 250 GBP up to 5000 GBP to build a complete WordPress website. The difference in price is given by complexity of the work, and the amount of development hours it takes to complete a project. To get an accurate price quote for a bespoke website, please request a free price quote from our team. You will get a same day answer. Most likely in less than 1 hour.
London wordpress developer
Looking for a WordPress developer in the UK ? For your WordPress based project. Then not to worry as our professional developers and WordPress freelancers can help with any project. Either you want to start a website from scratch or want to use a regular theme from themeforest, our team is here to help. We are around 5-10 people in the team at all times, and can tackle any project, even ones based on woocommerce or dokan plugin. Plus buddypress related work. You can really get the best wordpress development services UK with us.
What are wordpress development services ?
WordPress development services in general can by anything from installing a theme or a plugin and configuring it, up to doing a complete website from scratch using the WordPress cms. So in short anything related to theme development or plugin development can be considered in this development services category.
Enterprise wordpress agency
In the bustling city of London, the need for efficient and effective online representation is paramount, making the choice of a dependable WordPress development company a critical business decision. As an enterprise WordPress agency in London, we understand the specific needs of businesses operating on a larger scale, ensuring that our solutions are tailored to meet your unique requirements.
Our team of London WordPress consultants are experts in developing bespoke digital solutions. We specialise in custom WordPress development in London, creating websites that not only look good but also perform exceptionally. We offer a full suite of services, including WordPress theme development, WordPress plugin development, and site optimisation, ensuring your website is as functional as it is visually appealing.
Choose our agency when it comes to enterprise development projects
At our enterprise WordPress agency, we believe that an effective website is an asset that should work hard for your business. To this end, we offer enterprise WordPress management services, providing you with peace of mind that your website is operating smoothly and efficiently at all times. Our WordPress maintenance services ensure that your site is always up to date, secure, and running optimally.
Our London WordPress strategy consulting is another facet of our comprehensive service offerings. We work with you to understand your business goals and align your website strategy with these objectives. We also provide enterprise WordPress integration services, ensuring your website communicates effectively with other enterprise systems for seamless operation.
Finally, we understand the importance of reliable hosting. Our enterprise WordPress hosting services provide a robust and secure environment for your website, ensuring it is always available and performs at its best, even under high traffic conditions.
Choosing our enterprise WordPress solutions in London means choosing a partner dedicated to your success. As one of the top WordPress agencies in London, we are committed to delivering professional services and business solutions that help you stay ahead in the digital world. Trust us to be your WordPress experts in London.
Overview of our enterprise level development services
Not only that WordPress can be used for simple presentation sites or portfolio sites. But it can also be used for enterprise websites as well. Meaning it can handle a lot of data volume, and we can create some nice custom or bespoke websites with it. So if you need an enterprise WordPress agency, we are at your disposal. Just check our services page, and hit us an email or directly via the live chat. Together with us you can get the best wordpress development London services.
Get in touch with us if you want the best wordpress developer UK or from London area. And also you check our development process when it comes to WordPress projects. And together with this, we are also web development company London. So if you are looking for wordpress developer London then we can definitely help you get your project done. Read more about our enterprise WordPress agency London services.
Read more about our enterprise WordPress development.
Who is the best wordpress developer ?
There are many good WordPress developers and WordPress agencies, so you would have to see which one fits to you. Some WordPress developers and WordPress development companies focus on just the design. And maybe just manipulating ready made templates with the help of a few plugins. And some WordPress development agencies offer a more complex service, like for example creating complex from scratch websites. But that is the case for complex sites, like e-commerce or marketplace sites. Or something like bringatrailer.com which is based on WordPress (as far as we can tell). We at sitemile agency, can create such websites and mobile apps. Because we are an enterprise WordPress agency, support agency, and development agency in general. So if you want to get the best WordPress developer for your project, just come to sitemile, the best WordPress development service in the industry, serving the UK, USA, Canada and Australia. But other parts of the world too, like Europe, South America, and Asia.
What does WordPress Development Companies do?
WordPress development companies do WordPress sites and build awesome web designs. And they do all of that by using this amazing cms that is called WordPress. And if you want to find the best company for wp development , just try sitemile agency. Get in touch with us and get a price quote for your London based project. And also we are good wordpress development essex agency.
How much does a WordPress Development Company cost?
The cost for any wp based project will be based on the project specification, and it can vary from $200 up to $10,000 or even more. You will want to see what is your website needs, and get in touch with a WordPress web design agency. We at sitemile for example are the best wordpress agency uk and we can tackle any type of WordPress development project without any issues. So just get in touch with us and schedule a call with our wordpress web agency.
WordPress design and development services
If you wonder what is WordPress design and development then things are quite simple. Because WordPress is a free and open source cms to build websites, you will be able to use it to build any website. And it is so versatile that the design can be adjusted to create any type of site. And to do that you will need a web agency or a WordPress agency to use custom theme development and plugin development. They use these and their skills to build stunning websites. Our sitemile agency does that too, with over 12 years of experience. And we are in the top wordpress development companies in the UK.
Best web and app development london
Together with WordPress development, we also do web and mobile app development. Because our team is so versatile, we are doing a lot of things and combine them together with REST APIs, either using WordPress, PHP or python backends. Get a free price quote for any web and app development. Because we are the best place to hire wordpress developers.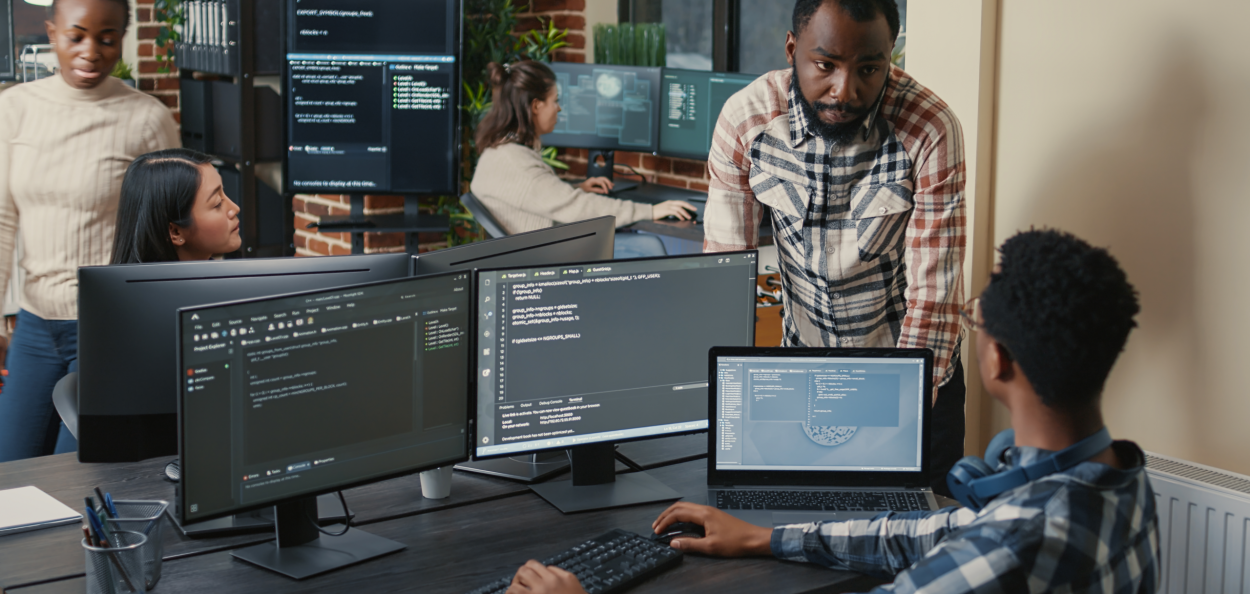 Need a wordpress design agency
If you need a WordPress design agency in the UK then you are in luck, as our web development agency will offer the correct services for any theme and plugin development, or woocommerce, or dokan, or divi, or themeforest theme work. Get to see our WordPress development London Services. We are the best web development agency London.
How much do developers charge to make a WordPress website?
Usually developers, or freelancers, or even web design agencies, will charge you from 350 GBP up to 5000 GBP or even more for a WordPress site. The price depends on what type of website you want to build. And usually the more complex websites, like an e-commerce website will cost more than a simple website. We recommend you using a web design agency when doing a professional website.
Finding the best wordpress web developer
Is WordPress best for website development?
WordPress is a popular and versatile platform for website development, with a range of features and tools that make it a top choice for many developers. It offers a user-friendly interface, a vast library of plugins and themes, and is highly customizable. And also its making it suitable for creating websites for various industries, such as e-commerce, blogging, or portfolio sites. Plus on top of that, WordPress is SEO-friendly, ensuring websites built on the platform can rank higher in search engines. And that makes it an excellent choice for businesses looking to increase their online visibility. In conclusion, WordPress is a reliable and efficient tool for website development.
Is WordPress a good website builder?
Yes, WordPress is a good website builder to start with because it has many ready made features like page-builder with Gutenberg, additional plugins and available themes. And with it a web developer can create any type of site, from e-commerce websites to simple websites like agency or presentation websites.
Should I hire a WordPress developer?
Yes you should hire a WordPress developer because many businesses use WordPress as a base for their websites. And not only its very good for SEO but also its easy to develop a WordPress site, and install plugins and other themes with just a few clicks. We highly encourage you to hire a WordPress developer or a WordPress freelancer.
Best wordpress development agency
Finding the best WordPress development agency isn't easy, because you need people with a lot of experience. But luckily our web development agency has a great services and has over 12 years of experience in developing WordPress themes and plugins. We even sell commercial WordPress products, themes and plugins. And have done that for the past 12 years generating over $2M in revenue. So please get to see our WordPress design london services page and find one of the best wordpress development companies. With us you can hire WordPress developers that do their job. And get the best wpexperts with sitemile agency, which is one of the best wordpress agencies.
On the other hand we really think WordPress is the best when you want to create a SEO ready, fast, and reliable website. And wordpress web development doesn't have to be expensive, so our sitemile agency prices are quite affordable when it comes to web development. So if you are looking for a wordpress developer agency, then we are the key here.
What is the best WordPress development company?
Well one of the best WordPress development companies is sitemile, which is a WordPress design agency with over 12 years of experience. The prices range from $250 up to $25.000 depending on the project. As well if there is a need of a mobile native app developed.
Should I hire a WordPress developer?
Hiring a WordPress developer is often a good and necessary thing when working with WordPress websites. Bucause no matter how tech savvy you are as a business owner, the good and quality work is done by a WordPress developer. Of course this is when you have theme and plugin development tasks.
Related terms to this query: wpriders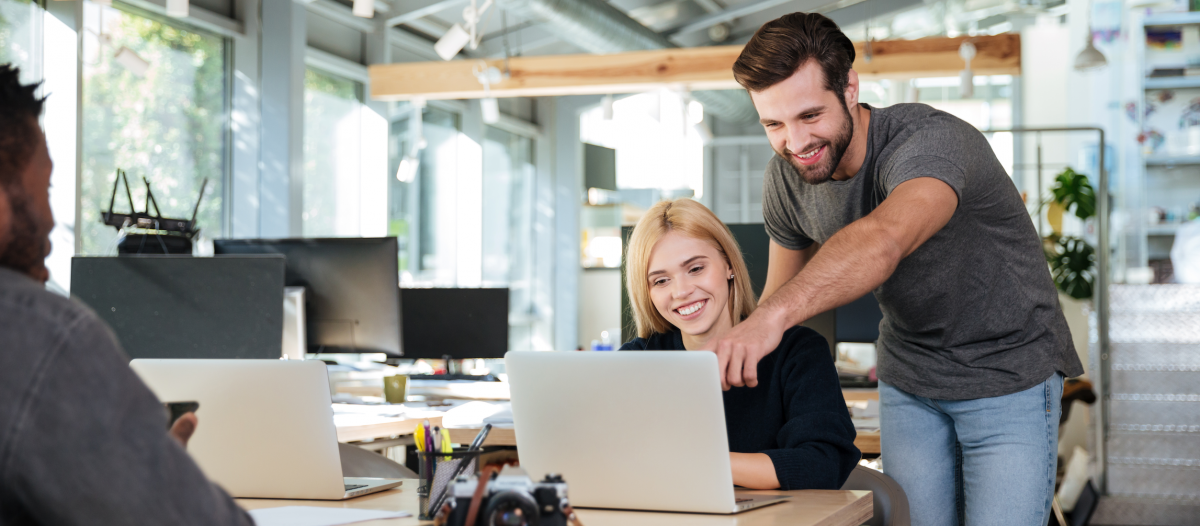 WordPress Development
We value experience
At Sitemile web design agency and WordPress development agency we value experience a lot. Because with experience comes great skill and with that comes great results for your business and your project. And we don't just do some random WordPress development, but we actually live for doing perfect WordPress development. So why not get your project done professionally by a professional WordPress agency rather than hiring a freelancer off upwork or fiverr for example.
Frequently Asked Questions
What is a WordPress development agency?
A WordPress development agency is a company that specializes in creating and managing websites using the WordPress platform. They design, develop, and maintain websites for clients, offering services such as theme customization, plugin integration, and site optimization.
How much are WordPress development fees?
WordPress development fees can vary widely depending on the complexity of the project, the features required, and the expertise of the agency. Small, simple projects may start at a few hundred dollars, while larger and more intricate ones can cost several thousand dollars. On average, you can expect fees in the range of $1,000 to $5,000 for a basic website, while more advanced and customized websites could cost $5,000 to $10,000 or more. Highly complex and enterprise-level projects may have fees upwards of $20,000 or even higher. It's essential to get quotes from multiple agencies and discuss your specific requirements to get an accurate estimate.
What does a WordPress development agency do?
A WordPress development agency builds WordPress websites or uses WordPress in development projects. And they use WordPress in any type of website and adapting it for each situation. And that's possible only because WordPress is very versatile and you can find resources online like themes and plugins. Plus some of those good plugins and themes are free. But for anything development related you will have to hire a WordPress agency, like sitemile is.
How much do WordPress developers charge?
WordPress developers can charge from $35 up to $120 per hour for any WordPress development project. And this price usually varies based on the type of work they need to do. Of course programming work, like developing themes and plugins from scratch will be better paid than configuring existing plugins or working with shortcodes and page builders.
Which company developed WordPress?
In fact WordPress was developed by a person, and not by a company. And his name is Mike Little Matt Mullenweg, and he developed WordPress since 2003, because the initial release date was 27 May 2003. So by this time, we can say WordPress has over 20 years of existence. And not only that, but it powers over 35% of the websites in the entire world.
How do I choose a WordPress development agency?
When choosing a WordPress development agency, it's important to first define your specific needs and goals for your website. From there, research and compare multiple agencies based on factors such as their experience, expertise, and pricing. Don't be afraid to ask for references or to have a consultation with the agency to gauge their communication skills and level of professionalism.
Do WordPress developers make money?
Yes, WordPress developers can make money. WordPress is a popular content management system, and there is a high demand for developers who can create and customize websites using the platform. The amount of money a WordPress developer can make depends on factors such as their level of experience, skill set, and the scope and complexity of the projects they work on. And as in any other areas you can always make money if you are the best at something.
Can you make money with WordPress development?
Yes, you can definitely make money with WordPress development if you are a web developer or programmer. And because WordPress is so popular there is a high chance you will make money as a WordPress developer. But you will have to know your thing and be the best at what you are doing. Or at least try to be among the best to be able to make a good living out of it.
What is the highest salary of WordPress?
We cannot know the highest salary of any developer type because that depends on many factors. But the average salary for a WordPress developer in the United States is around $73,000 per year, with salaries ranging from $51,000 to over $100,000. However, some senior WordPress developers in high-paying markets can earn well over $150,000 per year.
Because we have experience with plugin development, theme development, WordPress API integration and WordPress website design & build in general. So get a free price quote today!
Our Expert WordPress and WooCommerce Services
WordPress Development Services
Starting with custom website creation, our comprehensive WordPress Development Services have got you covered. Not only do we handle initial setup, but we also manage advanced customisations. Partner with us, and our experts will bring your unique vision to life seamlessly. Get a free price quote from the best design agency London.
WordPress Development Agency
As a leading WordPress Development Agency, our focus is on delivering top-quality solutions tailored to your business. Harnessing our team's innovative skills and technical prowess, we go the extra mile to make your website shine in the digital marketplace. Get a free price quote
Professional WordPress Developer
Our team of Professional WordPress Developers is passionate about creating functional, user-friendly websites. Following the best coding practices, we prioritise efficiency and security. By collaborating with us, you will gain the advantage of experienced developers who understand the intricacies of WordPress. Get a free price quote
WordPress Web Development Company
As a reputed WordPress Web Development Company, we strive to design websites that captivate and convert. Equipped with SEO, speed, and mobile responsiveness, the sites we deliver enhance your brand's online presence. Let us craft a site that will resonate with your audience. Get a free price quote
WordPress Theme Development
Our expertise in WordPress Theme Development is second to none. We design visually appealing, SEO-friendly, and responsive themes that echo your brand identity. Moreover, we ensure a memorable user experience for your website visitors. Get a free price quote
WordPress Plugin Development
Expand your site's functionality with our WordPress Plugin Development services. Whether you need a custom feature or enhanced security, our bespoke plugins are the solution. These plugins are crafted to improve the user experience and increase the efficiency of your website. Get a free price quote
Custom WordPress Development
We provide Custom WordPress Development services for businesses seeking distinctive solutions. From designing to developing, our team focuses on aligning your website with your brand aesthetics and business objectives. Let us help you build a website that truly stands out. Get a free price quote
WordPress Website Design
We pride ourselves on our WordPress Website Design service that creates engaging, user-friendly websites. Not only do we focus on user engagement, but we also promote conversions. Employing the latest design trends, we ensure your website resonates with your target audience. Get a free price quote
WordPress E-commerce Development
Boost your online business with our WordPress E-commerce Development services. From integrating WooCommerce to crafting compelling product pages, we have your e-commerce needs covered. Trust us to build an online store that not only drives sales but also contributes to your business growth. Get a free price quote
WordPress SEO Services
Enhance your online visibility with our WordPress SEO Services. From strategic keyword placement to quality content, we employ various tactics to boost your site's ranking. By partnering with us, you can expect to see a noticeable increase in your organic traffic. Get a free price quote