Do you need an airbnb clone script ? Why not come to our web development agency, and develop it in and out with us. Because with over 12 years of experience, our agency is perfect for this kind of job. Just let us know as we can do everything custom for you. So lets have a call and discuss in detail. And we can even create a mobile app with react native if needed. And pass github repository with all source code in the end.
A little overview about our script
Lets say you want to launch a hotel booking website, or an appointment type of website. Well that's very good, because everyone wants to schedule things like meetings, or even accommodation. So you are in the right place for a software that will help your site do that. And we are doing that as custom web development. And together we can realise the best hotel booking software out there.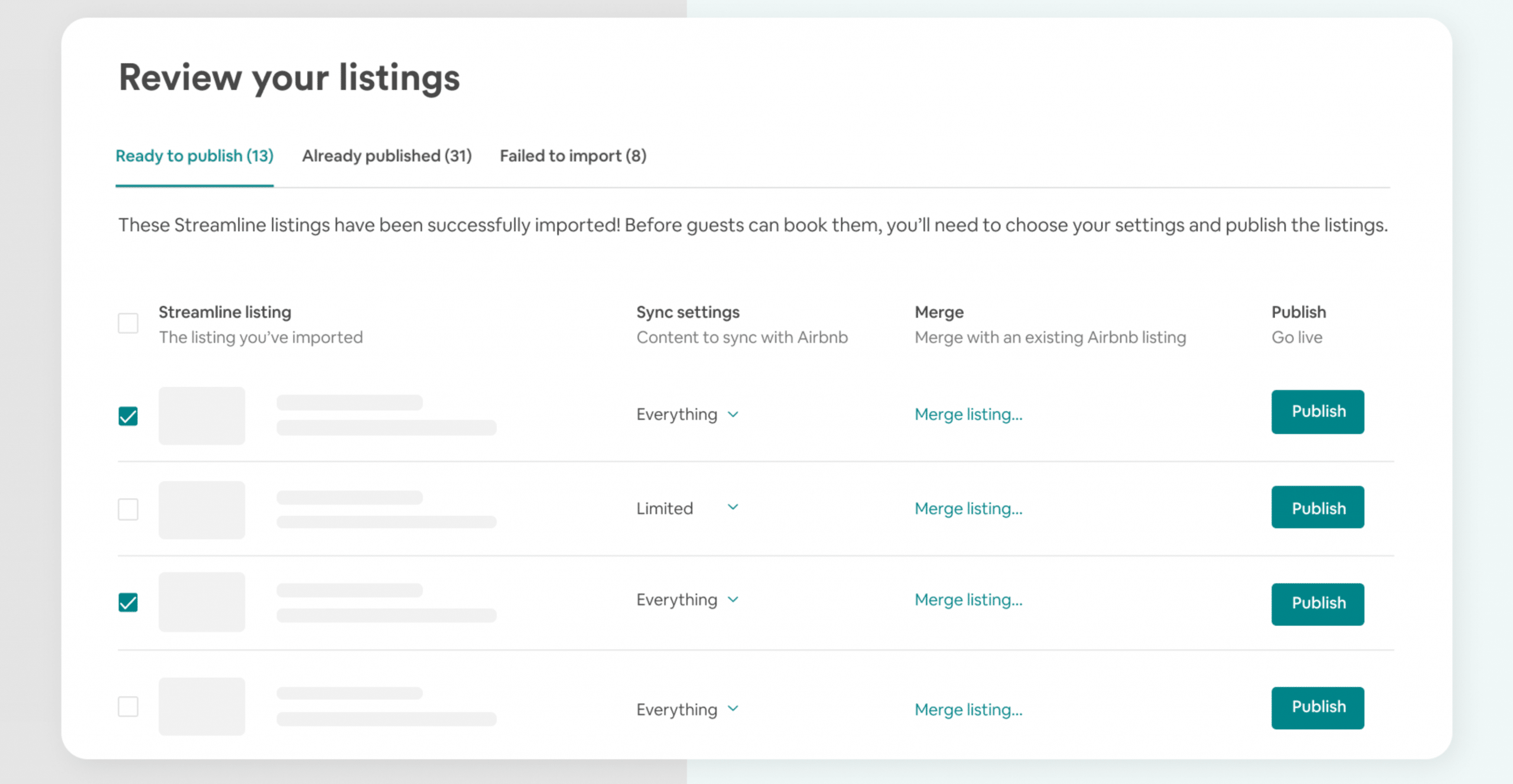 What is an Airbnb Clone?
An Airbnb clone is a ready-made script that replicates the business model of Airbnb. It's a powerful tool that enables entrepreneurs to launch their own vacation rental platform swiftly. This script incorporates all the essential features of Airbnb, making it a perfect solution for startups in the hospitality industry.
Why Choose an Airbnb Clone?
Choosing an Airbnb clone is a smart move for budding entrepreneurs. It offers a cost-effective and time-saving solution to start a vacation rental business. With a clone script, you can bypass the lengthy and expensive process of developing a platform from scratch. Instead, you can focus on customizing the platform to suit your unique business needs.
Understanding the Airbnb Business Model
Key Features of Airbnb's Business Model
Airbnb's business model is centered around a peer-to-peer marketplace for vacation rentals. Key features include an intuitive user interface, a secure booking system, and a reliable review and rating system. These features create a trustworthy environment for both hosts and guests. An Airbnb clone script incorporates these features, providing a solid foundation for your business.
How Airbnb Clone Scripts Replicate This Model
Airbnb clone scripts replicate this successful model by providing similar features. They offer a user-friendly interface, a secure booking and payment system, and a review and rating system. Additionally, they provide options for customization, allowing you to tailor the platform to your specific market and customer needs.
Benefits of Using an Airbnb Clone Script
Cost-Effective Solution for Startups
Using an Airbnb clone script is a cost-effective solution for startups. It eliminates the need for extensive coding and development, reducing both time and financial investment. With a clone script, you can launch your platform quickly, allowing you to start generating revenue sooner.
Quick and Easy to Launch
An Airbnb clone script is quick and easy to launch. Once installed, you can immediately start customizing your platform and adding listings. This speed and ease of setup give you a significant advantage in the competitive vacation rental market.
Key Features of Our Airbnb Clone WordPress Theme
You can find more information about our rental booking theme, and read all about its features. We can also provide customised version of this and can offer mobile phone apps too. Develop your business with us.
User-Friendly Interface
Our Airbnb clone WordPress theme features a user-friendly interface. It's designed to be intuitive and easy to navigate, enhancing the user experience. This focus on usability helps to attract and retain users on your platform.
Advanced Booking System
Our clone script includes an advanced booking system. This system streamlines the booking process, making it easy for guests to find and book suitable accommodations. It also provides hosts with a simple and efficient way to manage their listings.
How to Install Our Airbnb Clone Script
Step-by-Step Installation Guide
Installing our Airbnb clone script is a straightforward process. We provide a step-by-step guide that walks you through the installation process. This guide ensures that you can get your platform up and running with minimal hassle.
Troubleshooting Common Installation Issues
We understand that issues can arise during installation. That's why we provide comprehensive support to troubleshoot common installation issues. Our team is always ready to assist you, ensuring a smooth setup process.
Customizing Your Airbnb similar website
Personalizing Your Site's Appearance
Our Airbnb clone script offers extensive customization options. You can personalize your site's appearance to reflect your brand identity. From color schemes to logo placement, you have the freedom to make the platform truly your own.
Adding and Managing Listings
Adding and managing listings on our platform is a breeze. Our Airbnb clone script includes a robust management system that allows hosts to easily add, update, and manage their properties. This feature ensures a seamless experience for both hosts and guests.
Conclusion: Why Our Airbnb Clone Script is the Best Choice
Recap of Key Features and Benefits
In conclusion, our Airbnb clone script offers a range of key features and benefits. It's a cost-effective, easy-to-launch solution that replicates Airbnb's successful business model. With our script, you get a user-friendly interface, an advanced booking system, and extensive customization options.
Getting Started with Our Airbnb Clone Script
Getting started with our Airbnb clone script is simple. We provide comprehensive installation support and a range of customization options. So why wait? Start your journey in the vacation rental business with our Airbnb clone script today.
The Technology Behind Our Airbnb Script
Built on WordPress: The Power of Flexibility and Simplicity
Because our Airbnb type of script is built on WordPress, a platform renowned for its flexibility and simplicity. This means you can easily manage your website without needing extensive technical knowledge. From adding new listings to updating booking policies, everything can be done with a few clicks.
Integrations and Extensions: Expanding Your Platform's Capabilities
Our Airbnb solution script supports a variety of integrations and extensions. You can connect your platform with popular payment gateways, social media platforms, and even SEO tools. These integrations enhance your platform's functionality and help you provide a seamless user experience.
Ensuring Security with Our Airbnb Script
Secure Payment Gateway: Trust and Confidence in Transactions
Our Airbnb php script includes a secure payment gateway. This ensures that all transactions on your platform are safe and reliable. By providing a secure payment system, you build trust with your users and encourage more bookings.
Data Privacy: Protecting Your Users' Information
We understand the importance of data privacy. Our Airbnb type of website script is designed with robust security measures to protect your users' information. From encrypted data to secure login systems, we prioritize your users' privacy and security.
Ongoing Support and Updates for Our Airbnb Script
Dedicated Support: We're Here to Help
We provide dedicated support for our Airbnb script. Whether you need help with installation, customization, or troubleshooting, our team is always ready to assist. We're committed to ensuring your platform runs smoothly and efficiently.
Regular Updates: Keeping Your Platform at the Forefront
We regularly update our Airbnb clone script to ensure it remains compatible with the latest WordPress versions and technology trends. These updates include new features, security enhancements, and performance improvements. With our regular updates, your platform will always stay at the forefront of the vacation rental industry.
Taking the Next Step: Purchasing Our Airbnb Script
Pricing and Packages: Options for Every Budget
We offer a range of pricing and packages for our Airbnb clone script. Whether you're a startup on a tight budget or an established business looking to expand, we have an option that suits your needs. We believe in providing value for money and supporting businesses at every stage of growth.
How to Purchase: Getting Your Airbnb Clone Script Today
Purchasing our Airbnb clone script is a simple process. Just visit our website, choose your package, and complete the checkout process. Once your purchase is confirmed, you'll receive an email with the script and installation guide. Start your journey in the vacation rental industry with our Airbnb script today.
Frequently Asked Questions About Our Airbnb Clone Script
What Do I Need to Install the Airbnb Clone Script?
To install our Airbnb clone script, all you need is a domain, a hosting account, and a WordPress installation. Our script is compatible with most hosting providers that support WordPress. We also provide a comprehensive installation guide to help you through the process.
Can I Customize the Airbnb Clone Script to Fit My Business Needs?
Absolutely! Our Airbnb clone script is highly customizable. You can modify the appearance, add or remove features, and even integrate third-party services. This flexibility allows you to create a unique platform that fits your business model and target market. And we do offer customisation and web design services.
Conclusion: Your Success Starts with Our Airbnb Clone Script
Why Choose Our Airbnb similar Script?
Choosing our Airbnb clone script means choosing a path to success. With our script, you get a powerful, flexible, and easy-to-use platform that replicates the successful Airbnb model. Coupled with our continuous support and regular updates, your success in the vacation rental industry is within reach.
Get Started with Our Airbnb php Script Today
Don't wait to make your mark in the vacation rental industry. Get started with our hotel booking today. With its advanced features, easy customization, and dedicated support, launching your platform has never been easier. Join our community of successful entrepreneurs and start your journey today.