How Much Does WordPress Web Development Cost in UK?
If you want to develop a WordPress website in the UK, then you will expect a cost range of £1,500 – £150,000. The cost depends on various factors such as website complexity, after sale maintenance, design, functionality, and features.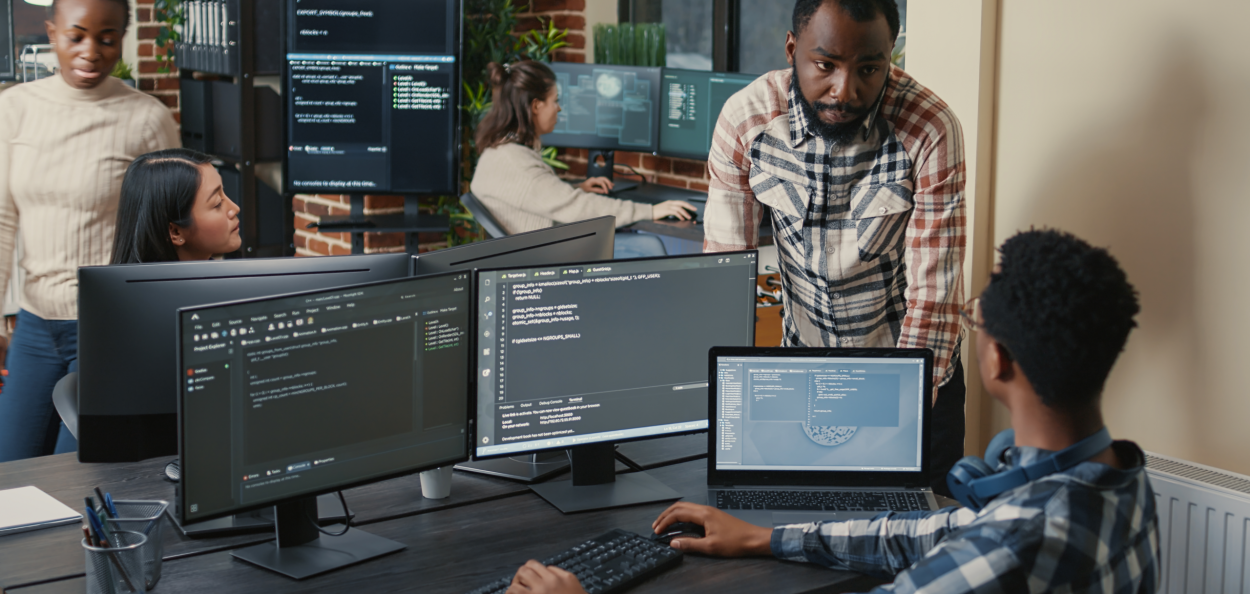 WordPress UK Pricing
If you're considering building a website, you've likely come across WordPress as a viable option. As a leading web design agency in the UK, we often get asked, "How much does it cost to build a WordPress website in the UK?" The answer isn't straightforward, but we'll break it down for you. But in general terms the price is between 250$ – 25,000$ or even more depending on the type of site, ongoing maintenance and development, project complexity.
That could be the cost to start a business website for your company. But the WordPress pricing is all over the place, where the pricing interval is quite big. So get back to us, and get the best WordPress website builder services for your business.
How much does a landing page cost ?
If you just want to build a landing page, then the prices are smaller, maybe something in between 100$ and 250$ for a complete landing page. And now that we have discussed somehow the part of WordPress pricing, lets see the length that it takes to build a WordPress site.
Factors Influencing WordPress Development Costs
When it comes to WordPress development, several factors can influence the overall cost. These include the complexity of the design, the number of pages, and any custom functionalities you may require. A WordPress agency can offer various packages, from basic setups to bespoke WordPress websites tailored to your specific needs.
For instance, if you're looking for a simple blog or portfolio site, you might spend less compared to an e-commerce site with multiple product pages and a shopping cart functionality. Custom plugins, themes, and integrations can also add to the cost.
The SEO Aspect of WordPress
Search Engine Optimization (SEO) is another crucial factor to consider when budgeting for a WordPress website. WordPress is inherently SEO-friendly, but additional plugins and professional services can enhance your site's visibility. An agency specializing in WordPress and SEO can guide you through the best practices to rank higher on search engines.
SEO isn't just about keywords; it's about creating a user-friendly experience. This involves optimizing page load times, ensuring mobile responsiveness, and providing high-quality content. These factors not only improve your search rankings but also enhance user engagement.
Affordable WordPress Design in London
For those based in London, there are numerous affordable options for WordPress design. Whether you're a small business or a large corporation, you can find a package that suits your budget. Affordable doesn't mean compromising on quality; many agencies offer high-quality, custom WordPress websites at competitive prices.
It's essential to consider the long-term costs as well. Maintenance, updates, and potential redesigns are factors that can affect your budget in the long run. However, with a reliable WordPress agency, these costs can be minimized.
Check this out, if you want to learn more about affordable web design services.
WordPress Cost vs Wix
When comparing WordPress and Wix, it's essential to consider both the upfront and ongoing costs. WordPress offers more customization options, especially if you're working with a WordPress agency for a bespoke design. However, this can sometimes come at a higher initial cost.
Wix, on the other hand, offers a more straightforward, drag-and-drop interface, which may be more suitable for those without technical expertise. While Wix's initial costs may be lower, the platform's limitations in customization and SEO capabilities might require you to invest more in the long run to meet your specific needs.
Why Choose a Bespoke WordPress Website?
Bespoke WordPress websites offer a level of customization and functionality that pre-made themes can't match. If your business has unique needs or you're looking to stand out from the competition, a custom design is the way to go. While this option may be more expensive upfront, the long-term benefits often outweigh the initial costs.
In summary, the cost of building a WordPress website in the UK can vary widely depending on your specific needs and the agency you choose. However, with the right WordPress agency, you can achieve a functional, SEO-optimized, and aesthetically pleasing website without breaking the bank.
If you're looking for a reliable WordPress agency in the UK, feel free to contact us. We offer a range of services, from basic WordPress setups to custom, bespoke designs, all optimized for SEO.
Let's talk
Schedule a discovery call with our team