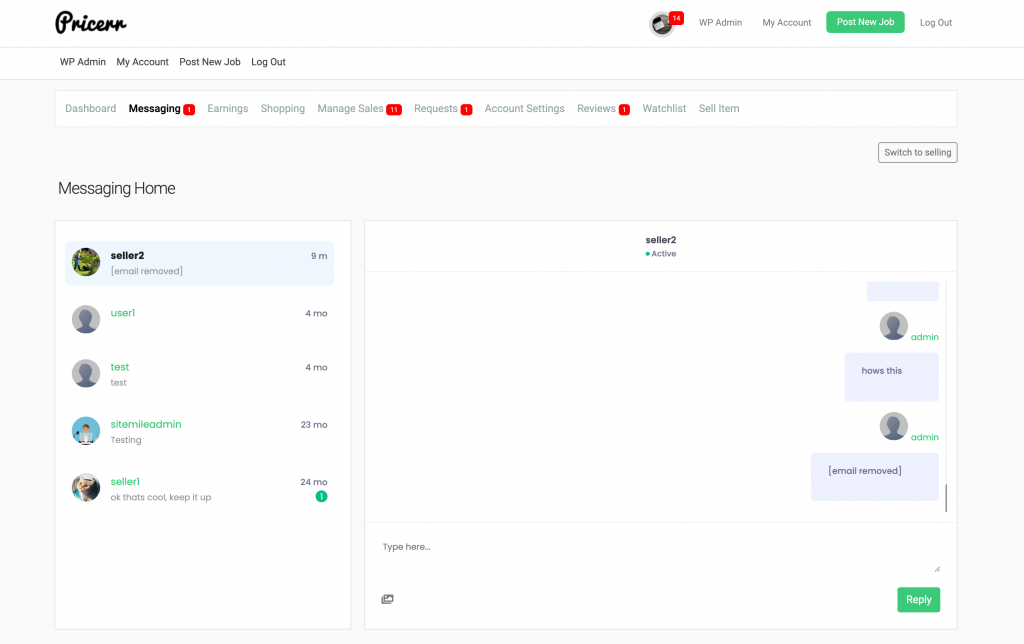 Hello guys,
we have just updated the pricerr theme with a few fixes and optimisations. The update is not massive but pushes the pricerr microjobs theme to be even better. Already we are the best on the market by far, and we are the original microjobs theme and first on the wordpress theme's market. We are happy to announce this new update makes our theme even better. Check the list below of the small update we have for you:
Features and updates
1. fixing the filters of emails and urls in chats
2. optimisations on the css and design
3. fixing the notifications and the notifications plugin
4. various fixes and database optimisations
Changes on files:
– style.css
– functions.php
– header.php
– lib/my-account/messages.php
You can always find the latest theme version in your account area. Of course assuming you have already purchased the theme. If not then you can purchase our microjobs theme for wordpress from here.