Some general stuff
Group buying websites and daily deal websites have became immensely popular and very successful in the last period. Because of their simple idea most local daily deal websites that offer coupon discounts are very popular and are loved by the general public. Here are some famous websites that have this model: Groupon, livingsocial, dealster, socialbuy, etc.
The majority of these group buying sites offer coupons with discounted cost and they usually sell those coupons within the first hour of their submission, so you as an owner of such a site have a great chance of success because once your site catches traffic and notoriety you will have more and more visitors each day, and also your profit will grow. (The image is provided by www.couponaudit.com )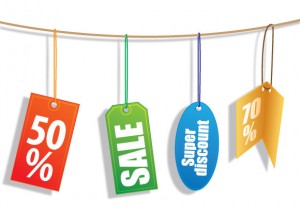 So what does WordPress have to do with a group buying website, or a daily deal website? Well, the answer is very simple though it doesn't look that obvious for some people that don't use and are not that familiar with WordPress. To recap, wordpress is a simple blogging tool, but actually is more than that. It was voted in 2009 the best CMS in the world,  in 2010 entered in the Hall of Fame of CMS systems and in 2011 got the Open Source Web App of the year. So as a CMS system WordPress is one of the best.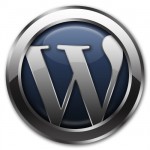 Also since wordpress is at its roots a blogging tool, the SEO capabilities are very enhanced, and there is a much better chance for a wordpress based website to be indexed by search engines than a normal coded website. Another advantage of wordpress is the big open source community, so if you have any problems or troubleshooting with anything, there will always be a big community of amateurs and professionals who can help you. Also another advantage is the big plugins community: you have access to a vast plugin database and most of them are free.
So how do i start my own daily deal website or group buy website…?
Ok, enough with the general stuff, now we dig in the actual process of starting your own daily deals website or group buying website. A first solution would be to contract a programmer to do this thing from scratch for you. This solution has the advantage of getting the job done exactly 100% as you want it to be. But the disadvantages are greater. One of the biggest is the cost, which can be somewhere between, $1.000 if you go with a freelancer (some are not very reliable) ,to $10.000 – $15.000 if you go with a professional company. If you are a small investor and want a niche daily deals website probably you don't want to spend that much from the start.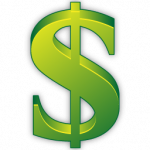 Another solution is to buy a pre-made script that does already the most of the functions you want a group buying website to do. This is a much better solution for small investors since is not that expensive, and the risk of loosing money is smaller. But you need to look at the scripts you buy, some of them need a lot of customizations, and the cost can grow.
Then whats the best solution?
Well the best solution, in our view, is the combination of a reduced cost solution, in this case the pre-made script, with the best CMS tool that is WordPress. The result of this combination is a theme which we call DealPress WordPress Theme and is a ready made theme which transforms your blog wordpress based site into a daily deals or a group buying website. A real turn-key solution for building a Groupon similar website.
The cost of the theme is reduced, starting from $69.99 and getting at max $139.99 ,and for this amount you get a fully functional, and turn key solution for your group buying website. But also you can get the theme if you have a sitemile membership subscription, and we also offer services for adding extra functions or modifying existing features of the theme.

So here you go, this is the killer guide how to build and start your own daily deals website, or group buying website. For any other questions about this subject, DealPress theme or custom work inquiries please don't hesitate to contact us.