Amazing news: our auction theme just got updated! Do you know that you can launch your own auction website within minutes ? Yes you can do that with our amazing wordpress auction theme. We have just released another update on our wordpress auction theme for wordpress. We have done some optimisations and some great new fixes on the old code. In order to view the details on what was changed keep reading. Below you will find the changes done to our amazing wp auction theme:
Auction Theme Seller User Finances Dashboard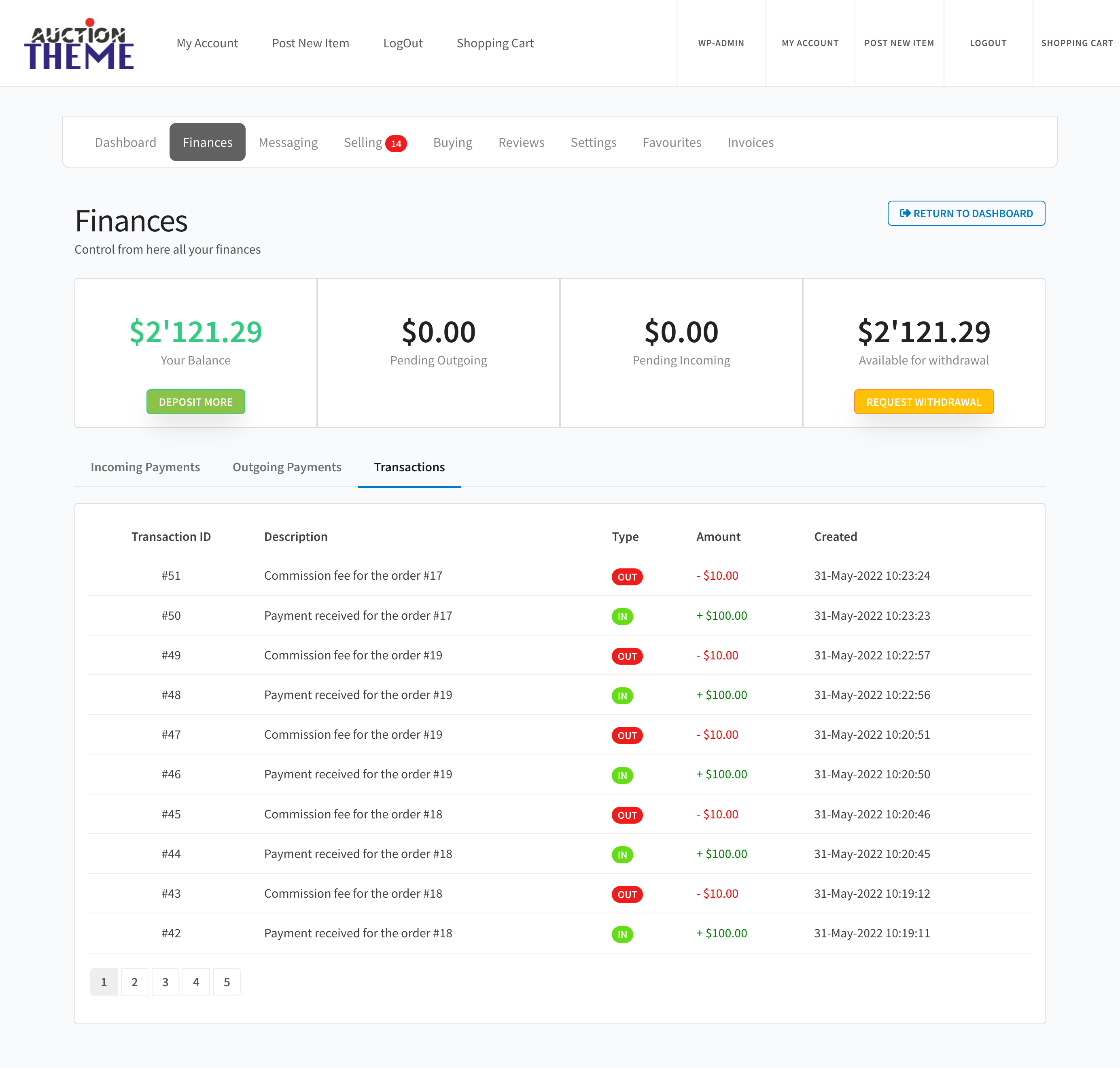 What was updated and fixed ?
Optimised responsiveness issues here and there
Fixed commission fee on confirming order
Fixed shipping calculation
Optimised checkout process
Optimised shopping cart process
Which files were affected by this update ?
We are providing a list of files almost each time we do an update, but we recommend you replacing all files from your old version. Normally you would have had your custom changes into a child theme, thats why, it should not matter too much if you overwrite your parent theme, however in those special cases you can see the modified files list below:
style.css
functions.php
header.php
classes/*
lib/my-account/*

>>Want your own auction website launched in minutes ? <<
Conclusion
This update makes the auction theme, the best auction script on the market. And not only we have the most features, but we have the best support on the market. Because this makes the best wp auction theme: support and features.