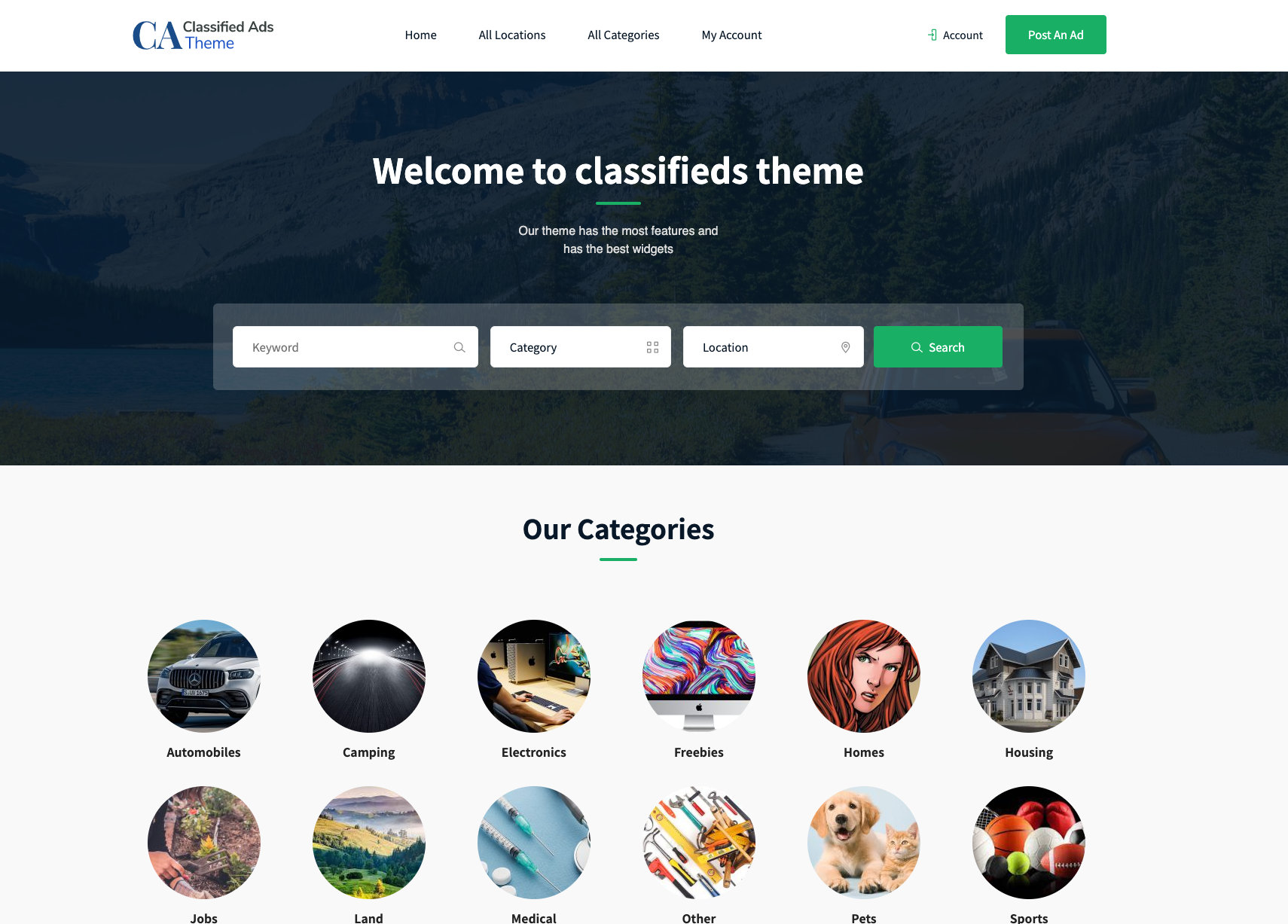 Hello guys,
We are happy to announce that after 2 years of work, we have finally rewritten from scratch the Classified Ads Theme using our latest framework and the latest WordPress updated functions and classes. We have rewritten the code from top to bottom, and we are very proud of the new design. The Classified ads WordPress theme is responsive as well, and we also offer a native phone app for people wanting to push this to the ultimate classified ads or directory system.
Our theme is the answer to the question of "how to make a classified ads website", which makes our theme the best classified website software on the market. We are confident that the new additions will give you a quick and easy way to start from scratch in less than a few hours.
See below the updates we have done over the new v8 release:
Updates and Additions:
– complete new modern and awesome design
– complete rewritten code
– possibility to edit interface with page builder (elementor or other)
– new extensions, like stripe, membership, affiliates, radius search (geocoding)
– rating feature
– responsive design
– native phone app possibility (entrepreneur package)
Updated Files:
– basically every file 🙂
Where to see this new update?
You can see the new update on our demo website here. Also you can find out more about the features on the classified ads theme page.
Where to buy?
If you want to build your own classifieds website, you can see our pricing list here, and choose the package that you think will fit best for your needs. Furthermore, we can do any kind of customisation work if you need something a bit more different. Just get in contact with us.