In this article we will learn how to set homepage in your wordpress blog. And this will be an extremely fast and straight to the point tutorial. Just follow the content below to find out how to set homepage for your wordpress.
Set the Homepage from Settings
First you have to create a static page so you will have a page to define as homepage in the next step. So go to Wp-admin -> Pages -> Add New. And from there after  you have added your brand new homepage, you can also customise it with the help of a page builder or whatever you want to be on your homepage.
The next step is to go to Settings -> Reading and select the the page from the drop down. Make sure you select that exact page, and save your settings. After this you are pretty much done with this. You can see where to go from the screenshot below: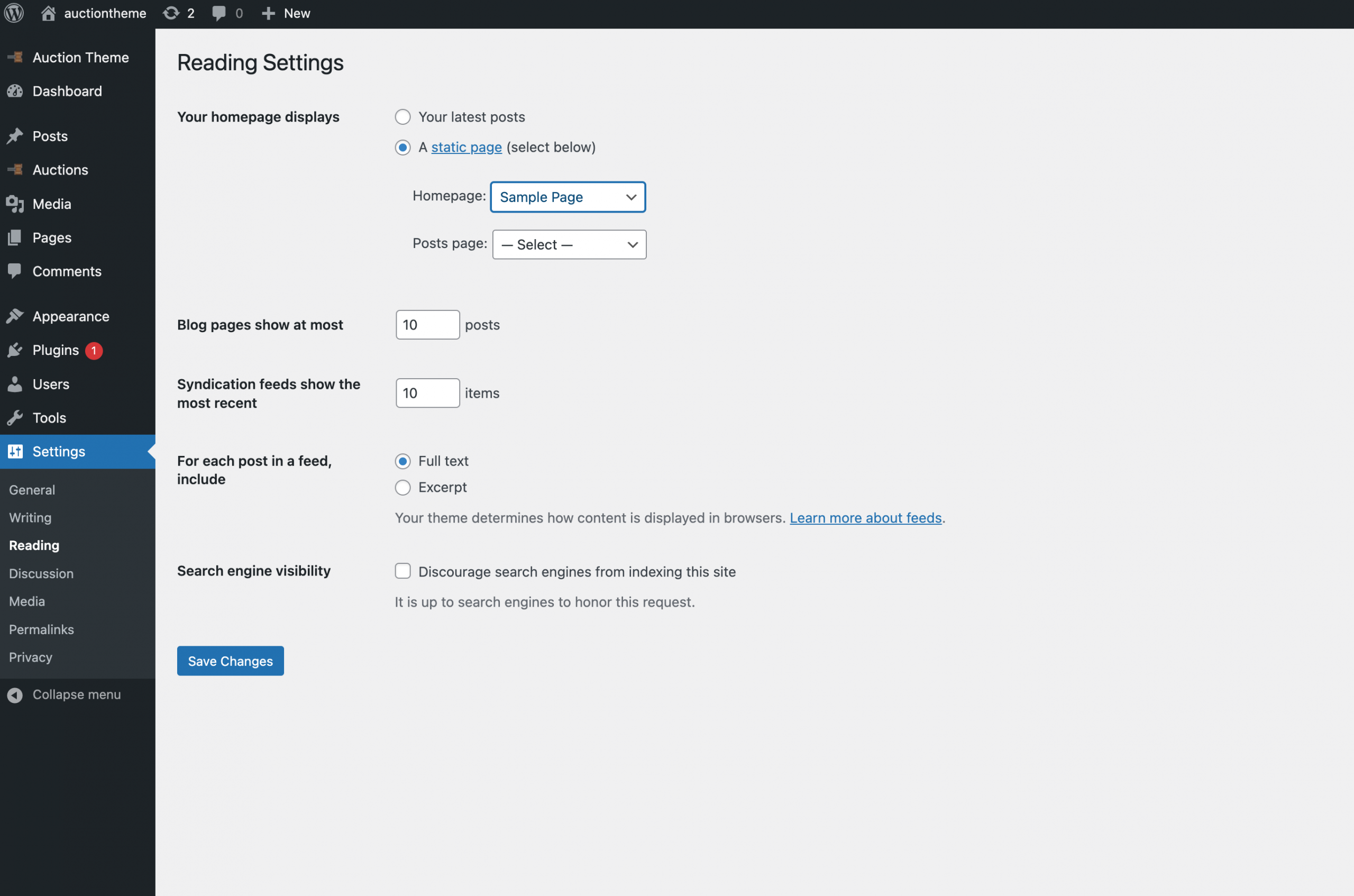 Can I control the contents of the homepage ?
Yes you can control the contents of that page you created either by gutenberg block designer, right from Pages -> Edit page (select your homepage) or by using a plugin for page building. And a page builder is something like divi builder, or elementor. You simply install that and drag and drop widgets for a nice design for your homepage. If you have any issues with installing any of these or need a custom wordpress site or a freelance developer to help you, please check our services list.
What else do I need to do ?
On this subject after you have done this, you are pretty much done. You can start using your new homepage. If you need help customising the homepage or any part of your wordpress site, check out our services page.