One of the most common questions we are asked is: how much does it cost to build a WordPress website? Follow this article to find out the development process behind it or look for a wordpress agency estimator.
At the same time wordpress is a free open source software, and anyone can download it and use it freely. And there are free themes and free plugins. But the cost of developing a more complex website, or a niched website (ecommerce, marketplace, classifieds) will not be zero. And in this article we will break down all key aspects in order to answer the pressing question: How much does it actually cost to build a wordpress website ? So at the same time we want to focus on see how we can lower the costs and where is good to cut costs and where it isnt.
What Do You Need to Build a WordPress Website?
Building a WordPress website involves several essential components. Understanding these elements is crucial for creating a robust and efficient website. Let's delve into the key requirements for building a WordPress website, ensuring it not only looks good but also performs optimally, meeting both your and your audience's expectations.
WordPress hosting
Choosing the right WordPress hosting is the first step in building your website. A good hosting provider ensures that your site is secure, fast, and reliable. There are various types of hosting services available, including shared hosting, VPS hosting, and managed WordPress hosting. Evaluate your website's needs and choose a hosting service that offers adequate resources, support, and security features to keep your website running smoothly.
Investing in a reputable hosting provider enhances your website's performance, providing a seamless experience for your visitors. It also positively impacts your website's search engine rankings, making it more visible to a larger audience.
There is also a self-hosted WordPress site type where you can choose any hosting in the world and install WordPress, because WordPress is free and open source. With just a simple website hosting, linux hosting that has support for PHP and MySQL, you can install WordPress with just a few clicks.
Domain Name
Your domain name is your website's address on the internet. It's essential to choose a domain name that reflects your brand and is easy to remember. A clear, concise domain name makes it easier for users to find your website online and return for future visits. Consider using relevant keywords in your domain name to improve your website's search engine ranking, making it more accessible to potential visitors.
Many hosting providers offer domain registration services, making it convenient to purchase your domain name and hosting from the same provider. Ensure your chosen domain name is unique, relevant, and represents your brand effectively.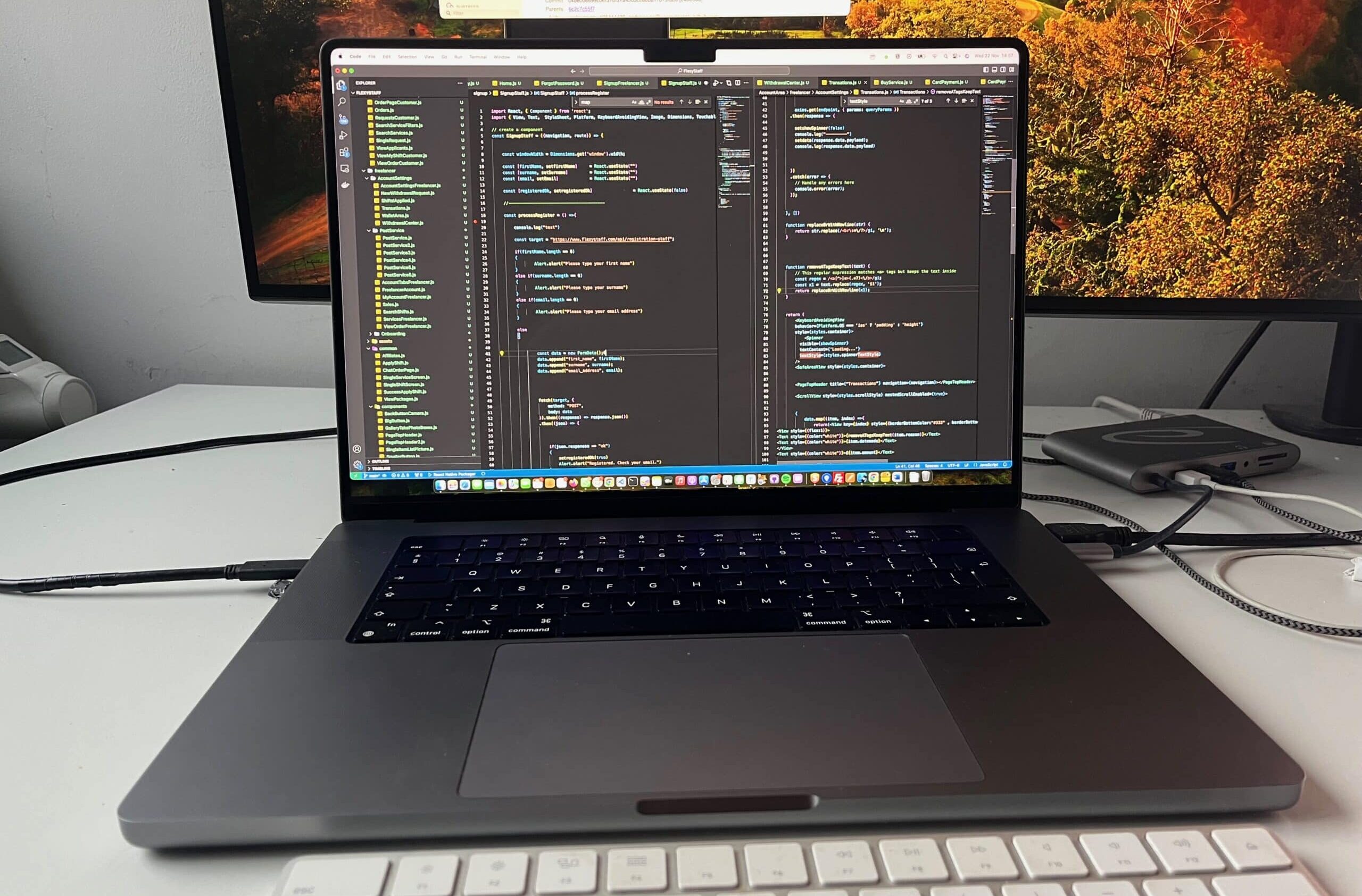 Design
The design of your WordPress website plays a crucial role in attracting and retaining visitors. A clean, responsive, and user-friendly design ensures that visitors can easily navigate your website, finding the information or products they are looking for. Utilize professional WordPress themes that are mobile-friendly and customizable to reflect your brand's image and values.
Consider employing a professional web designer to create a custom design for your website, ensuring it stands out from the competition and provides an exceptional user experience. A well-designed website not only looks good but also functions seamlessly, encouraging visitors to explore your content and engage with your brand.
Plugins and Extensions (Apps)
Plugins and extensions enhance the functionality of your WordPress website, allowing you to add various features and elements to meet your website's needs. From SEO tools and e-commerce capabilities to social media integration and security features, plugins and extensions provide endless possibilities for customizing your website.
Choose plugins that are reliable, well-supported, and compatible with your WordPress version to ensure your website operates efficiently. Regularly update your plugins and extensions to maintain your website's performance, security, and functionality, providing an optimal experience for your visitors.
Estimating The Real Cost of Building a WordPress Site
When estimating the real cost of building a WordPress site, it's essential to consider various elements beyond just the initial setup. The total cost encompasses domain registration, web hosting, theme and design, plugins, and additional features that enhance functionality and user experience. Domain registration typically costs around $10-$15 annually, while web hosting can range from $3 to $25 per month. Free and premium themes are available, with premium options costing around $30 to $100 or more. Plugins can be free or come with a price tag, and additional features like e-commerce capabilities, SEO tools, and security enhancements also add to the cost.
Another significant aspect to consider is the cost of maintenance and updates. Regular updates, backups, security monitoring, and troubleshooting issues are essential to keep your WordPress site running smoothly. These tasks can be managed independently or by hiring professionals, which will incur additional costs. It's also crucial to budget for marketing and advertising to attract traffic to your site, further adding to the overall expense. Properly estimating these costs ensures that you allocate an adequate budget for building, launching, and maintaining a successful WordPress site, avoiding unexpected expenses and ensuring the longevity and effectiveness of your online presence.
Now lets see what are the costs of building various types of WordPress websites. Plus lets see how we can avoid spending more than we have to. After all other areas like SEO and marketing will need a budget too.
What's the Cost of a WordPress Website (Low Budget)?
Building a WordPress website doesn't have to break the bank. With careful planning and smart choices, you can create a fully functional website for under $100. The primary expenses include a domain name and web hosting. Typically, a domain name costs $14.99/year, and web hosting is around $7.99/month. However, with exclusive offers from providers like Bluehost, you can get a free domain name and over 60% off on web hosting. This significant discount allows you to allocate funds to other aspects of your website, ensuring a robust online presence without overspending.
After securing your domain and hosting, the next step is installing WordPress, followed by choosing a design for your website using a free template. Numerous professionally designed free themes are available, offering a range of aesthetics and functionalities to suit your needs. Once you've selected a theme, you can enhance your website with various features by installing plugins. From adding contact forms and photo galleries to improving SEO and website security, plugins expand your site's capabilities without additional costs. Providers like WPForms Lite, Shared Counts, and Sucuri offer free plugins to optimize your website, ensuring it's user-friendly, secure, and efficient.
By utilizing these cost-effective resources and tools, you can build and customize a low-budget WordPress website without compromising on quality and functionality. This approach allows you to establish and grow your online presence, reaching your audience effectively while staying within budget.
Total cost: around 100-120$ USD
What's the Cost of a WordPress Site (with More Features)?
Expanding your WordPress website with additional features inevitably increases the overall cost, but it's a strategic investment in enhancing functionality, performance, and user experience. It's prudent to start small, adding features as your website grows, ensuring you only pay for what you genuinely need. Even as you add more features, cost-effective solutions like Bluehost continue to provide value with affordable WordPress hosting and a free domain name. For websites requiring more robust features, considering advanced hosting plans like SiteGround's GoGeek plan is worthwhile. Although it incurs higher costs, it offers premium features like staging, enhanced performance, and the capacity to handle up to 100,000 visitors per month.
Opting for a premium WordPress template is another avenue to enhance your site's functionality and appearance. Unlike free templates, premium ones come with additional features and priority support, justifying the additional expense. Investing in essential premium WordPress plugins and extensions is crucial as your site expands. Tools like WPForms Pro, WP Rocket, and SeedProd Pro add valuable features, from a drag-and-drop form builder to speeding up your site, contributing to a more efficient and user-friendly website.
Marketing and security
Marketing and security are other vital areas where investing in premium tools pays off. Utilize services like Constant Contact for email marketing, OptinMonster for lead generation, and Sucuri Firewall for enhanced website security. These tools not only optimize your website's performance but also bolster its security, ensuring a safe and seamless experience for your visitors. As you continue to enhance your website, each additional service or addon contributes to the total cost. It's essential to strategically choose the tools and services that align with your website's goals and requirements, ensuring each investment delivers value and contributes to your site's growth and success.
Ultimately, the total cost of a WordPress website with more features can range between $500 and $1000 per year, depending on the specific premium plugins, templates, and services you opt for. This investment is fundamental in ensuring your website stands out, operates efficiently, and effectively meets the needs of your audience, paving the way for sustained growth and success in the online realm.
Total cost: around 1000 USD
What's the Cost of a Small Business Website with WordPress
Creating a small business website with WordPress is a cost-effective and efficient way to establish an online presence and reach a wider audience. The cost of building a small business website can vary based on the features and functionality you need. Generally, the expense includes the cost for a domain name, web hosting, themes, and plugins. A domain name typically costs around $14.99/year, and web hosting can start from as low as $7.99/month. Opting for a basic plan and utilizing free themes and plugins can keep the initial costs under $100.
As your business grows, you might find the need to upgrade your hosting plan to accommodate more traffic and ensure optimal site performance. Advanced hosting plans with enhanced features and support can cost anywhere from $20 to $70/month. Investing in a premium WordPress theme can cost around $30 to $100, providing a more professional and customized look for your website. Additional plugins for e-commerce, SEO, security, and other functionalities can add to the cost, ranging from $0 to $200 or more.
Marketing and advertising for WordPress websites
Marketing and advertising are other essential aspects to consider in the cost of a small business website. Allocating a budget for search engine optimization (SEO), social media marketing, and online advertising can help increase your website's visibility and attract more customers. Tools and services for email marketing, analytics, and customer relationship management (CRM) may also be necessary as your business expands, adding to the overall cost.
In conclusion, the total cost for a small business website with WordPress can range from around $100 to over $1,000 per year, depending on the specific tools, services, and features you choose to implement. It's crucial to plan and budget accordingly, ensuring that every investment made in your website contributes to the growth and success of your small business.
Total cost: 1,000 – 1,500 USD
What's the Cost of a WordPress Ecommerce Website?
Building a WordPress eCommerce website is a substantial investment, but with strategic planning, you can avoid unnecessary expenses and ensure cost-efficiency. WordPress, a platform that powers millions of eCommerce websites globally, offers robust solutions for creating a secure and functional online store. The initial costs include hosting, domain, and an SSL certificate, essential for securely transferring customer data. The SSL certificate typically costs around $69.99/year, but with providers like Bluehost, you can obtain a free domain and SSL certificate, along with discounted hosting.
Choosing the right eCommerce plugin is crucial for building a robust online store. WooCommerce stands out as the most popular and reliable WordPress eCommerce plugin, allowing you to create a comprehensive online store with ease. While WooCommerce itself is free, the addition of paid addons for enhancing functionality will add to the overall cost. These addons provide various features, from customer inquiries and feedback forms with WPForms to creating high-converting sales funnels with FunnelKit. The selection of addons depends on your specific needs and requirements, impacting the total cost of your eCommerce website.
Building an online shop with woocommerce
After setting up WordPress and WooCommerce, selecting a suitable WooCommerce WordPress theme is the next step. Both free and paid templates are available, offering full WooCommerce support. Opting for a premium template provides additional features and dedicated support, enhancing your website's appearance and functionality. Additional paid services, such as SeedProd Pro for customizing the WooCommerce checkout and Uncanny Automator for connecting your website with popular tools without coding, contribute to the cost while enhancing your site's capabilities.
Marketing and security are other significant areas of investment for your eCommerce website. Utilize tools like OptinMonster for powerful lead generation, Constant Contact for email marketing, and Sucuri for website firewall and malware protection. These tools not only optimize your website's performance but also enhance security, ensuring a seamless and safe shopping experience for your customers.
In conclusion, the total cost of building a WordPress eCommerce website ranges from $1000 to $3000, potentially higher based on the addons and services you choose. Starting small and gradually adding extensions and services as your business grows is the optimal approach to keep costs down while ensuring your eCommerce website is equipped with all the necessary features and functionalities for success.
Total cost: $3,000
What's the Cost of a Custom WordPress Site?
A custom WordPress site stands out as a unique and tailored solution for businesses seeking a distinctive online presence. This route, often chosen by well-established, large to medium-sized businesses, involves hiring a WordPress developer to craft a unique design and build specific features. The cost of a custom WordPress site is inherently higher, reflecting the specialized skills and expertise involved in its creation. It's essential to consider not only the hosting and domain name costs but also the expenses for hiring web developers, theme developers, and agencies to bring your vision to life.
Managed WordPress hosting is a preferred choice for supporting a custom WordPress site. This specialized hosting environment offers managed updates, premium support, enhanced security, and developer-friendly tools, ensuring your custom site operates seamlessly. The cost of a custom website varies significantly based on your specific requirements, budget, and the rates of the developer or WP agency you engage. A standard custom WordPress theme can cost up to $5,000, while more intricate sites with custom features can escalate to $15,000 or more.
Obtaining price quotes for custom WordPress sites
Obtaining quotes from various professionals and agencies allows you to gauge the potential cost and make an informed decision. Despite the higher investment, a custom WordPress site delivers unparalleled uniqueness, functionality, and alignment with your business goals, offering substantial returns on investment. It's a strategic investment in building a robust and distinctive online presence, resonating with your target audience and enhancing your brand image.
For those seeking to mitigate the costs of a custom WordPress site, utilizing plugins like SeedProd can be a cost-effective solution. SeedProd is a comprehensive drag-and-drop website builder, enabling the creation of custom themes and page layouts without the need for coding. This tool allows you to achieve a custom, tailored website design while significantly reducing costs, ensuring you achieve a balance between customization and budget management. In conclusion, while the cost of a custom WordPress site is higher, strategic choices and tools can help manage expenses while ensuring a high-quality, unique website for your business.
How to Avoid Overpaying and Cut Down Spending?
One of the most effective strategies to avoid overpaying and cut down spending when building a website is to clearly define your requirements and budget before starting the project. Opt for scalable solutions that allow you to start small and add features as your site grows, ensuring you only pay for what you genuinely need. Utilize cost-effective and reliable hosting providers like Bluehost, which offers discounted hosting along with a free domain and SSL certificate. Explore free and premium plugins and themes, choosing options that align with your needs while offering affordability and quality. Obtain multiple quotes from developers and agencies to ensure competitive pricing and avoid overspending.
Additionally, consider using website builders like SeedProd, which allows you to create custom themes and layouts without the need for extensive coding, reducing the cost of hiring developers. Prioritize essential features and functionalities, avoiding unnecessary addons and services that do not contribute to your website's goals. Regularly review your website expenses, ensuring each investment delivers value and contributes to your site's performance, security, and user experience. By making informed, strategic decisions and utilizing cost-effective tools and services, you can effectively manage your website costs, ensuring a balance between quality and affordability.
Why Choose WordPress?
Ease of Use
One of the primary reasons to choose WordPress is its unparalleled ease of use. Even without advanced technical knowledge, individuals can create, manage, and optimize their websites efficiently. The intuitive dashboard, straightforward navigation, and user-friendly interface make it easy for anyone to handle various website tasks. From posting content and uploading media to updating themes and plugins, WordPress simplifies each aspect, ensuring users can maintain and enhance their websites with minimal hassle.
Extensive Customization Options
WordPress stands out for its extensive customization options, allowing users to tailor their websites to their specific needs and preferences. With a vast array of themes and plugins available, users can easily modify the design, layout, and functionality of their websites. Whether you're looking to create an e-commerce store, a blog, or a corporate website, WordPress offers the flexibility and tools to achieve the desired look and features. The platform supports various media types, ensuring rich, dynamic, and interactive website content, enhancing user engagement and satisfaction.
Strong Community and Support
The strong community and support network are other compelling reasons to opt for WordPress. With millions of users worldwide, WordPress boasts a vibrant community that continuously contributes to its improvement and enhancement. Users can access a wealth of resources, including forums, tutorials, and guides, providing valuable insights, assistance, and solutions for various issues and queries. The robust support from the community and the availability of professional support options ensure that WordPress users can efficiently resolve challenges, optimize their websites, and leverage the platform's full potential for their online endeavors.
Detailed Breakdown of WordPress Website Costs
Hosting Costs
The foundation of any WordPress website lies in reliable web hosting. Hosting costs can vary greatly, with basic shared hosting plans starting as low as $3.95/month and managed WordPress hosting or VPS hosting costing upwards of $20/month. Providers like Bluehost offer affordable packages, including additional benefits like a free domain and SSL certificate. It's crucial to choose a hosting plan that aligns with your website's traffic, performance requirements, and budget to ensure optimal functionality and user experience.
Theme and Design Costs
Theme and design play a crucial role in your website's appearance and user interface. WordPress offers a plethora of free and premium themes, allowing you to customize your site's design. Free themes provide basic design options, while premium themes, ranging from $30 to $100 or more, offer more advanced features, customization options, and support. Investing in a quality theme ensures a responsive, attractive, and user-friendly website, enhancing your brand image and customer satisfaction.
Plugin Costs
Plugins enhance your WordPress website's functionality, adding various features and tools. Numerous free plugins offer essential functions, while premium plugins provide advanced features and support. Plugin costs can range from $0 to hundreds of dollars, depending on the complexity and functionality offered. Essential plugins for SEO, security, e-commerce, and performance optimization are worthwhile investments, contributing to your website's efficiency, security, and overall success.
Maintenance Costs
Maintenance is an ongoing cost that ensures your WordPress website remains secure, updated, and functional. So, maintenance costs include regular updates, security monitoring, backups, and troubleshooting issues. You can manage maintenance independently or opt for professional services, with costs ranging from $50 to $500 or more annually. Regular maintenance is paramount to prevent security vulnerabilities, ensure smooth performance, and deliver a consistent, reliable user experience to your visitors.
Cost of Hiring a WordPress Developer
Hiring a WordPress developer for custom website design and functionality can be a significant expense. The cost depends on the complexity of your project and the expertise of the developer. Rates can range from $20 to $100 per hour, leading to total costs from a few hundred to several thousand dollars. It's essential to clearly outline your requirements, choose a developer with a proven track record, and establish a clear budget and timeline to manage costs effectively.
Additional Costs
SEO Services
Investing in SEO services is crucial for enhancing your website's visibility and search engine ranking. Professional SEO services can cost anywhere from $300 to $1500 per month, depending on the scope and level of service. Effective SEO strategies improve your site's organic traffic, user engagement, and conversion rates, offering a substantial return on investment.
Marketing and Advertising
Marketing and advertising are essential for driving traffic to your website and increasing brand awareness. Costs can vary based on the platforms and strategies used. Social media advertising, pay-per-click campaigns, and content marketing are common approaches, with budgets ranging from $200 to several thousand dollars monthly.
Security Services
Ensuring your WordPress website's security is paramount. Security services, including malware scanning, firewall protection, and security monitoring, can cost from $100 to $500 per year. Investing in robust security services protects your website from cyber threats, ensuring the safety and reliability of your online presence.
Cost Saving Tips for Building a WordPress Website
Choosing the Right Hosting Plan
Selecting the appropriate hosting plan is a fundamental cost-saving strategy. Opt for a reliable and affordable hosting provider that offers scalable plans, allowing you to upgrade as your website grows. Take advantage of discounts, free domains, and SSL certificates to further reduce costs.
Utilizing Free Themes and Plugins
Make the most of the extensive range of free themes and plugins available for WordPress. These free resources allow you to enhance your website's design and functionality without incurring additional costs, ensuring you can build an effective website on a budget.
DIY Approach vs Hiring a Developer
Consider the DIY approach for building and maintaining your website to save on developer costs. Utilize website builders, themes, and plugins to create and customize your site independently. Evaluate the complexity of your project to determine whether hiring a developer is necessary or if a DIY approach is feasible.
Conclusion and Final Thoughts
In conclusion, building a WordPress website involves various costs, including hosting, themes, plugins, development, and additional services. Effective budget management, strategic choices, and utilizing cost-saving tips ensure you can build a robust, functional, and attractive website without overspending. Prioritize essential investments in hosting, security, and SEO, and explore free and affordable resources for design and functionality. With careful planning and informed decisions, you can achieve a successful WordPress website that meets your goals and serves your audience effectively.
FAQs
How much does a WordPress website cost?
The cost of a WordPress website can vary greatly, depending on various factors such as hosting, domain name, themes, plugins, and additional features. Generally, a basic WordPress website can cost around $50 to $100 per year, while a more feature-rich site can cost anywhere from $500 to $3000 or more. E-commerce sites and custom-built sites can cost even more, ranging from $3000 to $15,000 or beyond. But of course you can also find affordable wordpress website design services.
How much should a custom WordPress site cost?
The cost of a custom wordpress website can be between $1,000 and $5,000 or even more. Because the range can be quite elongated, you will need to provide your project specification to the wordpress agency or developer and then receive an accurate price quote. So you can get back to our team if you want to hire a wordpress developer.
How much does it cost to design a website on WordPress?
Designing a website on wordpress can cost around $400-$1,500 or even more and it all depends on the number of pages and complexity of your website. So if you get in touch with a wordpress agency, you have the chance to get an accurate price quote.
How much is a 5 page WordPress website?
A 5-page WordPress website typically falls into the category of a basic to a medium-sized website. The cost for such a website can range from $100 to $500 or more per year. This estimate includes the cost for hosting, a domain name, a basic theme, and a few essential plugins. Additional customization, premium themes, and premium plugins will increase the cost.
How much does it cost to build a WordPress e-commerce website?
Building a WordPress e-commerce website involves additional costs compared to a standard website. Here's a breakdown of potential expenses:
Domain Name: $10 – $15/year
Web Hosting: $20 – $300/year (e-commerce hosting plans)
SSL Certificate: $0 (free with some hosting plans) – $200/year
WordPress Theme: $0 (free themes available) – $100 (premium themes)
E-commerce Plugin: $0 (WooCommerce is free) – $200 (for premium e-commerce plugins)
Additional Plugins for Features (SEO, security, etc.): $0 – $200
Payment Gateway Integration: May be free or have associated costs depending on the gateway.
Development Costs: If you hire a developer or agency, costs can range from $500 to $5,000 or more.
In total, a basic WordPress e-commerce website can cost as low as $30 – $40 per year (using free options and self-setup) to upwards of $6,000 or more for a more complex, professionally designed website. Again, these are estimated costs, and the actual cost can vary based on your specific requirements and choices. Additional expenses may include marketing and advertising costs, SEO services, and maintenance costs.
how much does it cost to build a small e-commerce shop
Building a small e-commerce shop involves costs for a domain name, hosting, website design, and e-commerce platform fees, totaling around $100 to $5,000 initially. Ongoing costs include website maintenance, marketing, and inventory. Utilizing cost-effective solutions and platforms can help in minimizing expenses while ensuring a functional and attractive online store.
how much does it cost to start a blog
Starting a blog can be relatively low-cost, ranging from $0 to $100 per year. Free blogging platforms offer no-cost options. But a self-hosted blog involves expenses for a domain name ($10-$15/year) and web hosting ($3-$25/month). Additional costs may arise for premium themes, plugins, and marketing, potentially increasing the budget to $300-$500 annually.
how much does it cost to migrate a website
The cost to migrate a website can range from $0 to $10,000 or more, depending on complexity. Simple migrations between similar platforms may be free or low-cost. However, migrating to a different platform, moving large or complex sites. Or, why not,  hiring professionals for the migration can significantly increase costs. Additional expenses may include downtime, testing, and troubleshooting post-migration.