Today we are going to look at a use case of implementing a freight marketplace with the help of wordpress and our shipping theme. We will enhance your perspective about wordpress and show you how capable this system really is in the hands of a skilled team of developers. The freight marketplace that we are presenting you here focuses on transporting automobiles from one destination to another, and sometimes with various multiple stops along the way. But this freight marketplace theme can work with any type of goods, either furniture or other objects that need to be transported.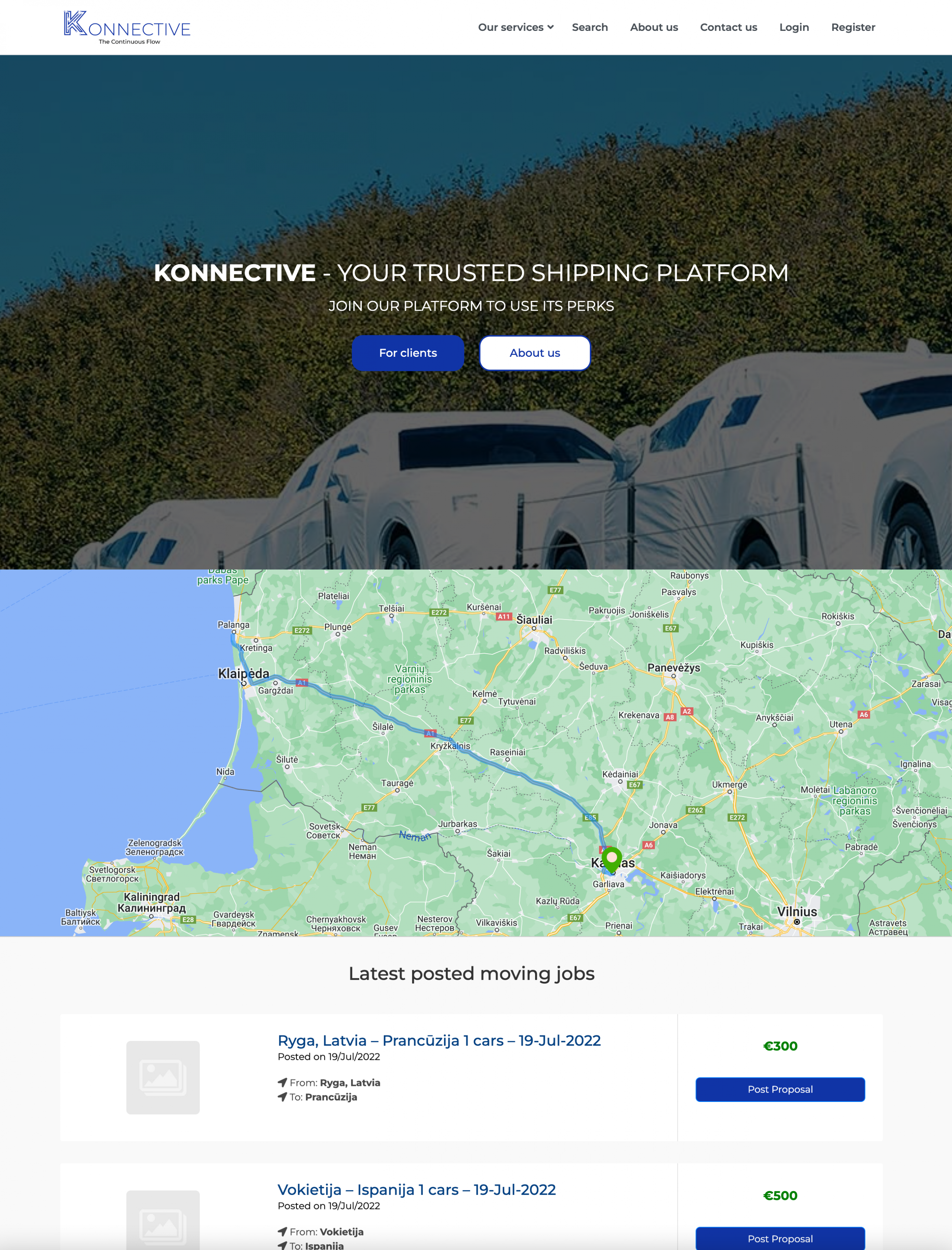 What is a freight marketplace website or app ?
I am explaining here that a freight marketplace website is a place where you can post your transportation needs. The carriers will see your request and quote you on the job. At the end you will choose the best quote you find fit, and the carrier will do the transport. Think of a real world example on the uship.com website, or shiply. I can tell you that these are quite successful websites. These are perfect examples that are international. With our shipping marketplace theme, you can create a similar website.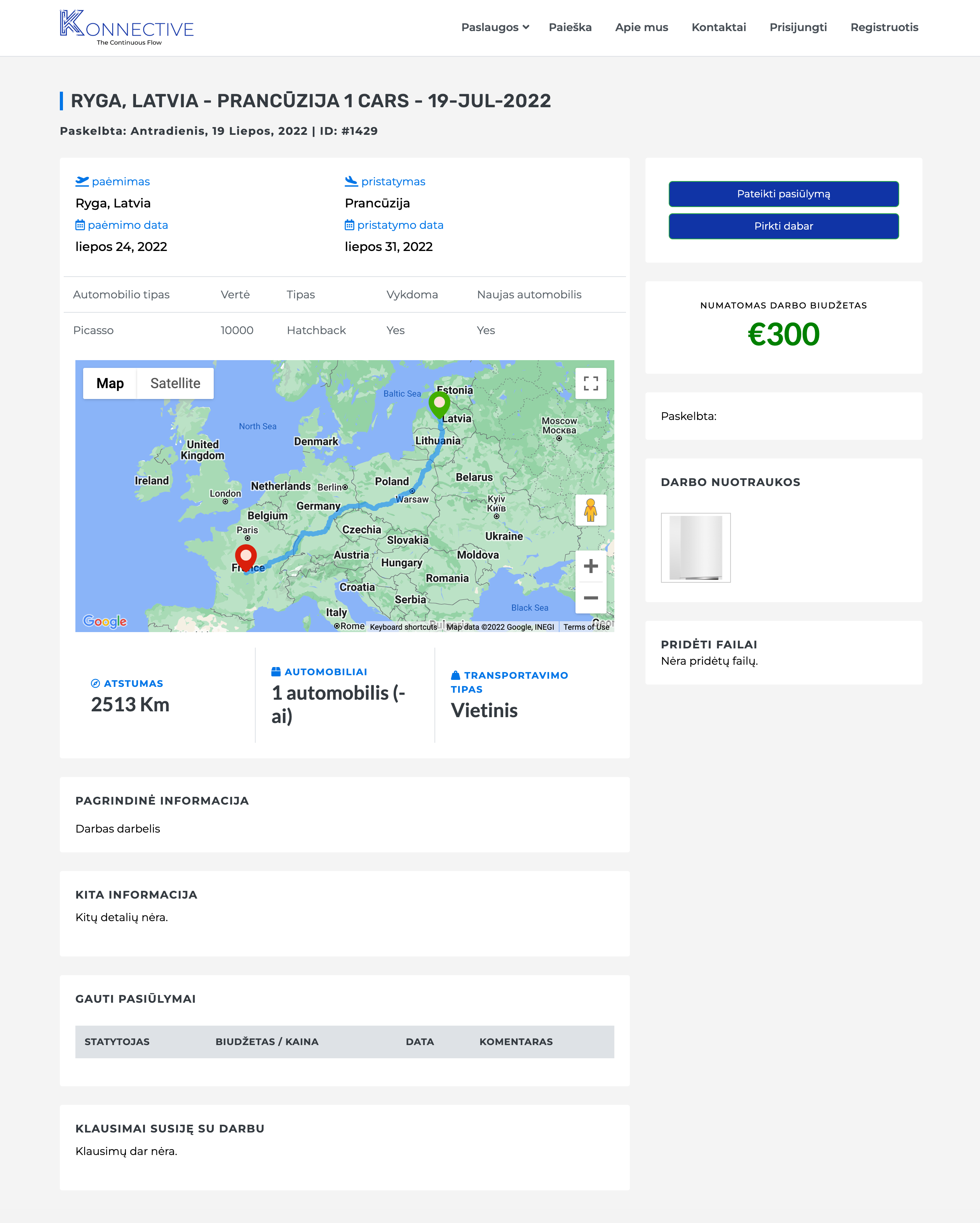 Of course the example we are showing you today has been obtained with a lot of extra customisation work. The work was done by our team. And we can offer similar work to anyone wanting to take this to the next level. Because of that, if you are interested, do not hesitate to contact us. We will offer you the best price. And more importantly, the knowledge and quality. You will not be disappointed.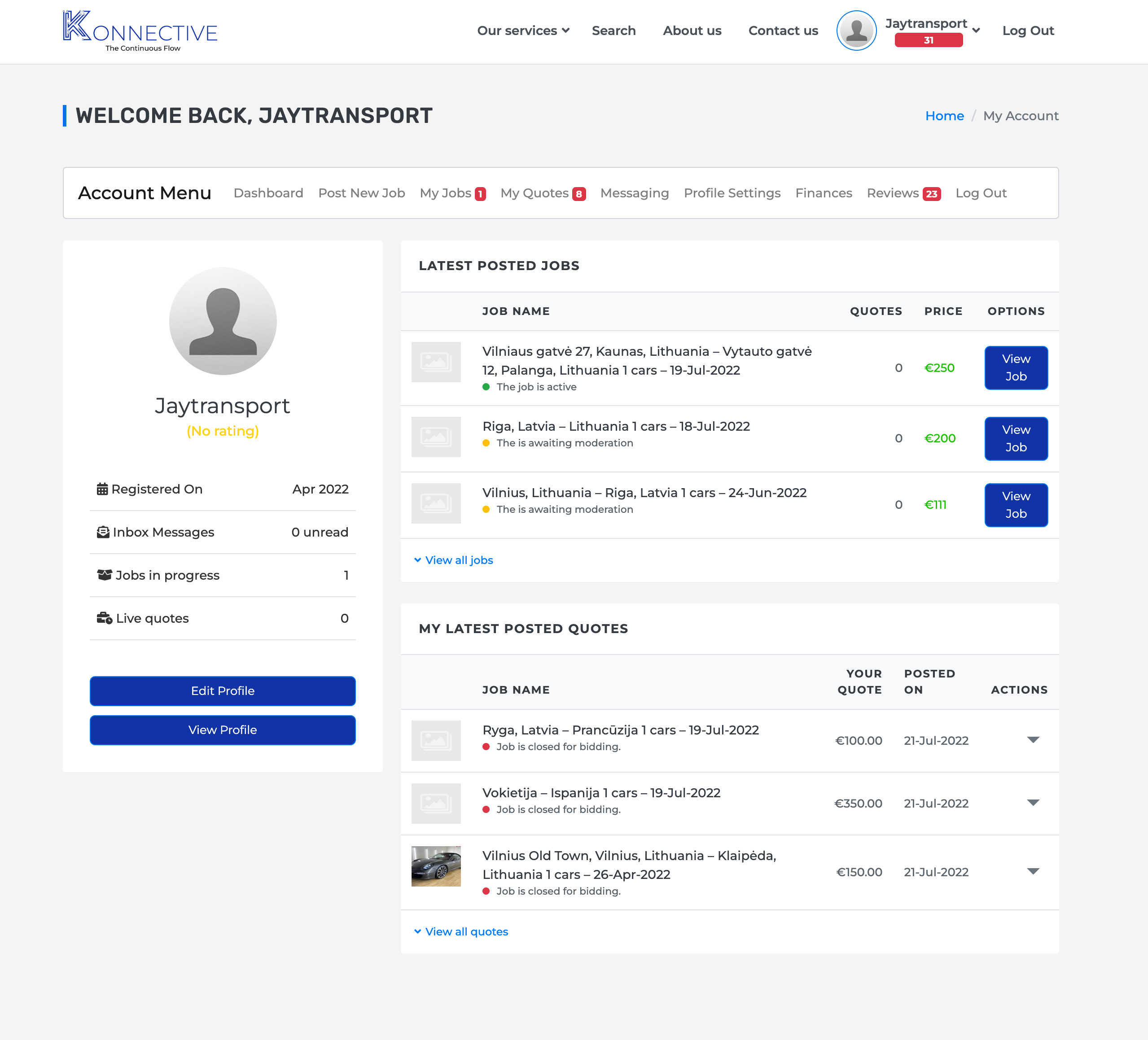 How does the payment work ?
There are multiple ways a payment can be done in a freight marketplace website. First the amount can go through the site entirely. Think of this like an escrow. Where the customer will pay the amount that the carrier requests for the job, to the platform. Then the carrier will deliver the object/item. At the end after confirming the item is delivered by the customer, the carrier gets access to the money. And he can request a withdrawal of his funds. So this whole process works like a reverse auction type of thing. And the offers posted by the carriers are similar to bidding in a reverse auction process.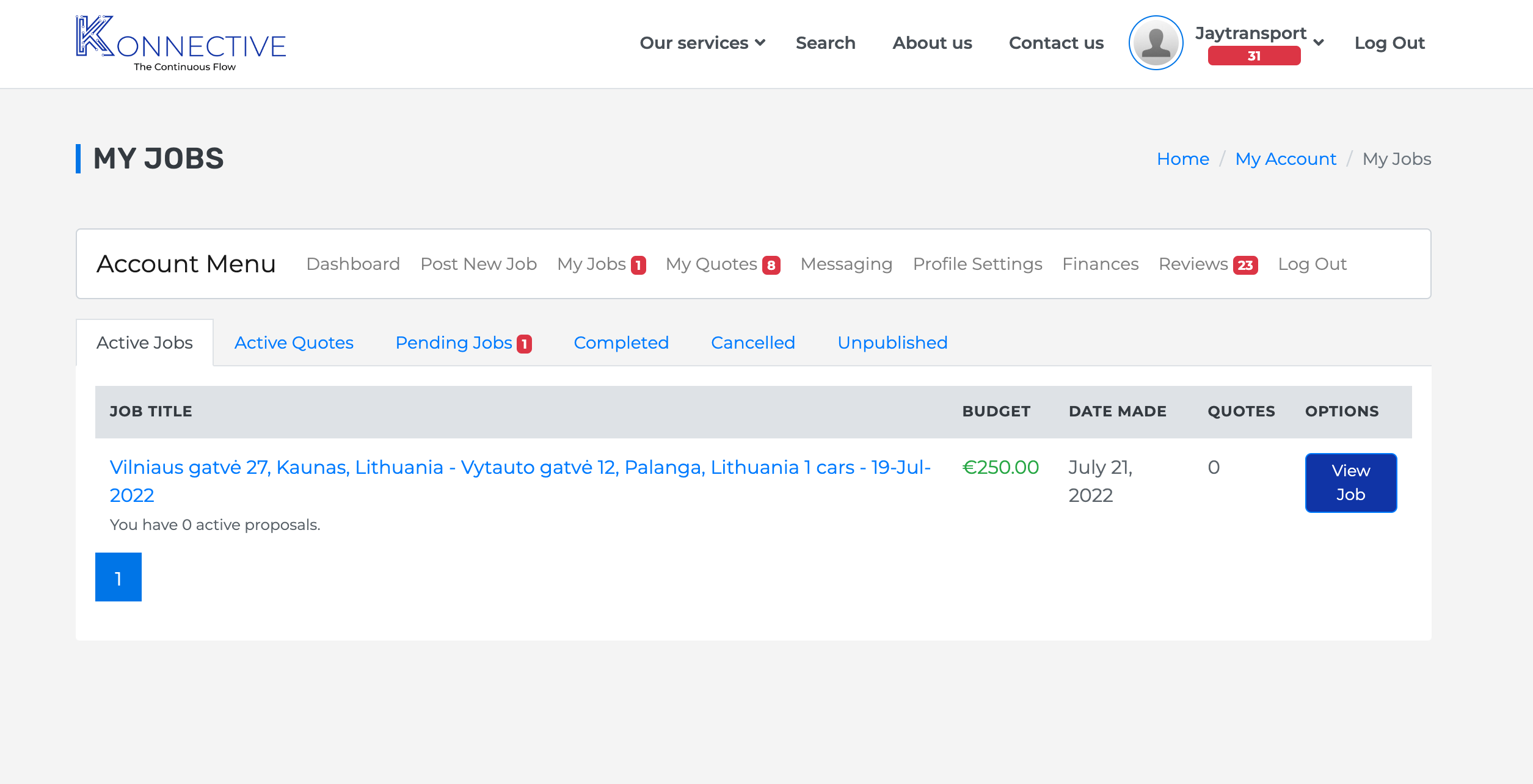 During this process the platform can take a commission fee. And thats how the platform can monetise the customers and services they offer. But there is also another way to monetise, like listing fees.
Integration with google maps API
In our freight marketplace WordPress theme, we have integration with google maps api. This helps the carriers to view a map with every transportation job , calculate radius and distance, and decide if they take the job or not. Because the distance is also important when a carrier picks a transportation job as that will go into the price calculator. Giving that, it means the theme supports geolocation and geocoding. And behind the scenes converts everything into geo coordinates and does calculation in the backend.
Does it come with a mobile app too ?
Yes of course, the theme comes with a mobile app too, but thats more expensive, and it can get even more expensive if we have customisation done. But the costs are way less than if you would do these from scratch. Way less. To get a price quote, please contact us.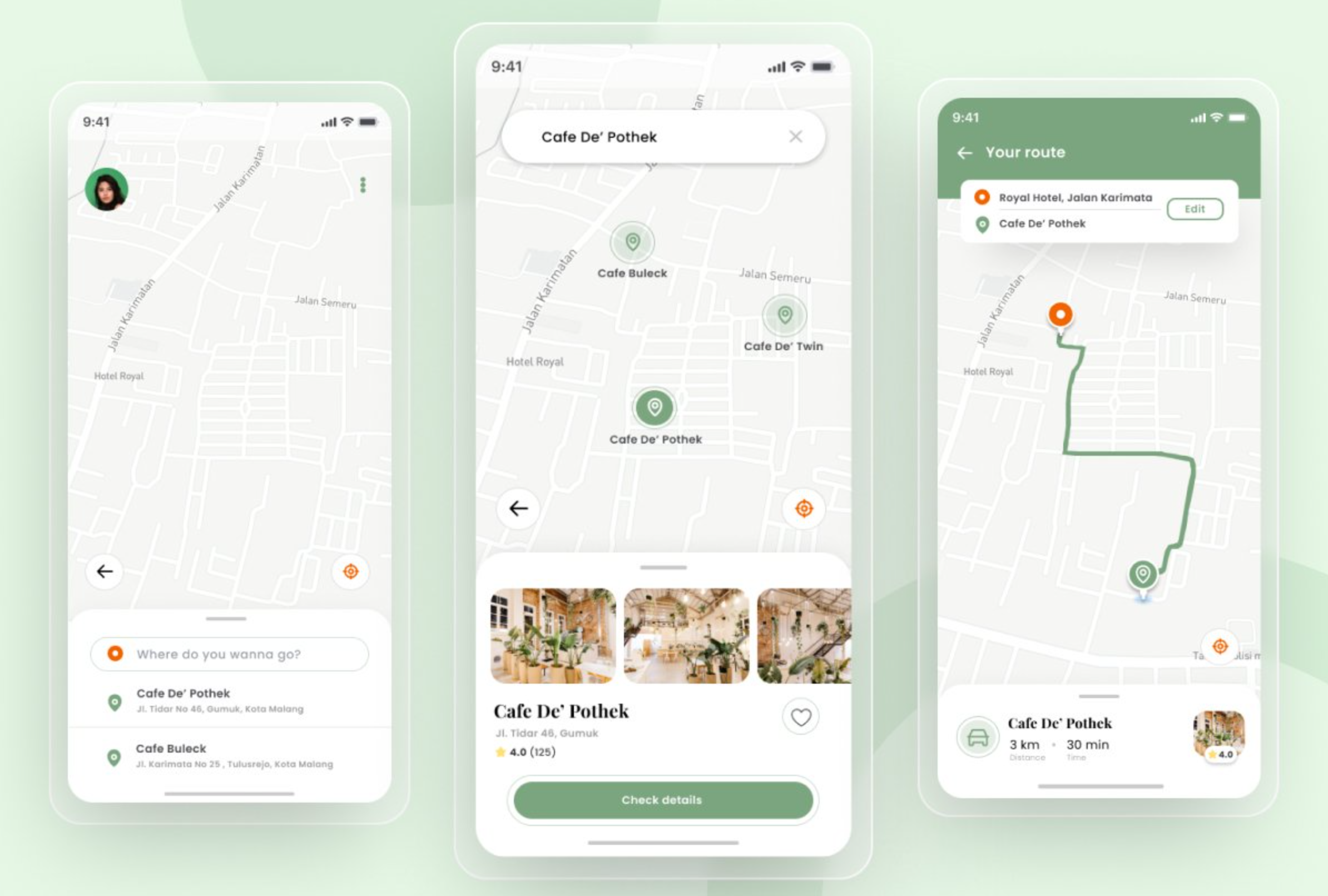 Conclusion
I am showing you in this article the perfect example that you can do anything with wordpress. I am also showing you that with the perfect programmer or team, wordpress becomes something you have never imagined. But becoming this will require some skill. I show you this as proof of what is done. And if you want a freight marketplace website done, check out our freight marketplace theme and contact us for the customisation needs. And to find out all the services we can offer, please visit the web development agency page. Also we have written another article that is related, regarding launching an uship clone like website.