When it comes to transportation freight marketplaces, we all think of uShip. In this article we want to see how to create a website like uShip using wordpress. And for that we will need a theme that has a logic flow, of a reverse auction, or a uship auction type of logic. Where the customers will post transportation jobs and the carriers will bid like in an auction with their best offer for that particular transportation job. All these jobs have a starting and a destination point.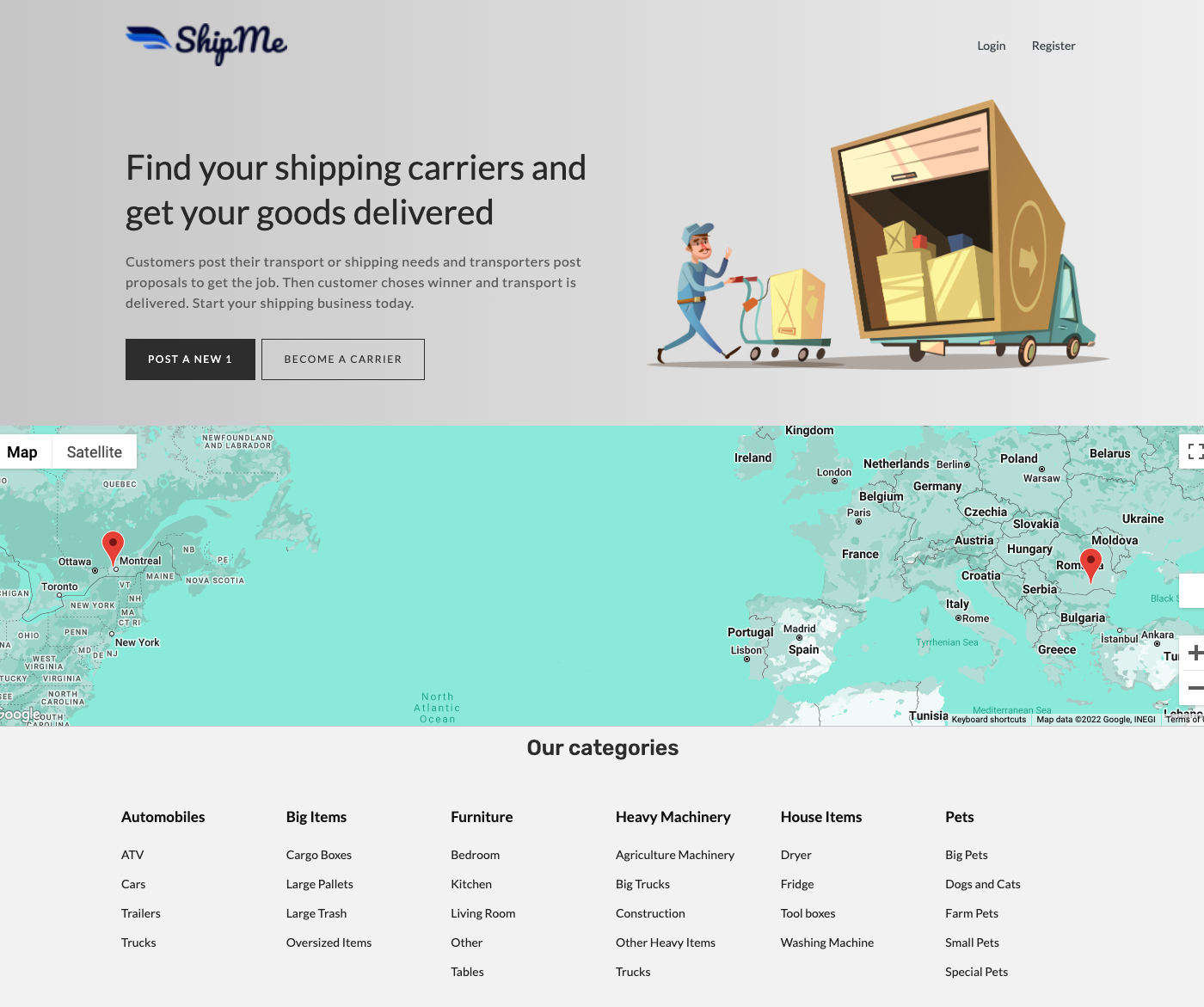 What is uShip ?
Well, uship is a website where a customer can post a quote request to transport an object (like an appliance) or a pet from a starting location to a  destination location. He will receive numerous quotes from various carriers that are on the platform. He will choose the best price he thinks is ok for him and transportation job begins. Payment is held into escrow and only released when deliver is complete. At the end the customer can rate the carrier with a 5 star rating.
What wordpress theme can I use for the uship clone ?
When it comes to wordpress cms, we all know it uses themes. You could use free wordpress themes or paid wordpress themes. Right now we are talking about a paid wordpress theme. And the name of that theme is Shipme WordPress Theme. Because we have created this theme specially for this use case, of shipping freight marketplace type of website.