When it comes to transportation freight marketplaces, we all think of uShip. In this article we want to see how to create a website like uShip using wordpress. And for that we will need a theme that has a logic flow, of a reverse auction, or a uship auction type of logic. Where the customers will post transportation jobs and the carriers will bid like in an auction with their best offer for that particular transportation job. All these jobs have a starting and a destination point. Of course this guide can be used to create a website similar to shiply too, like a shiply clone site.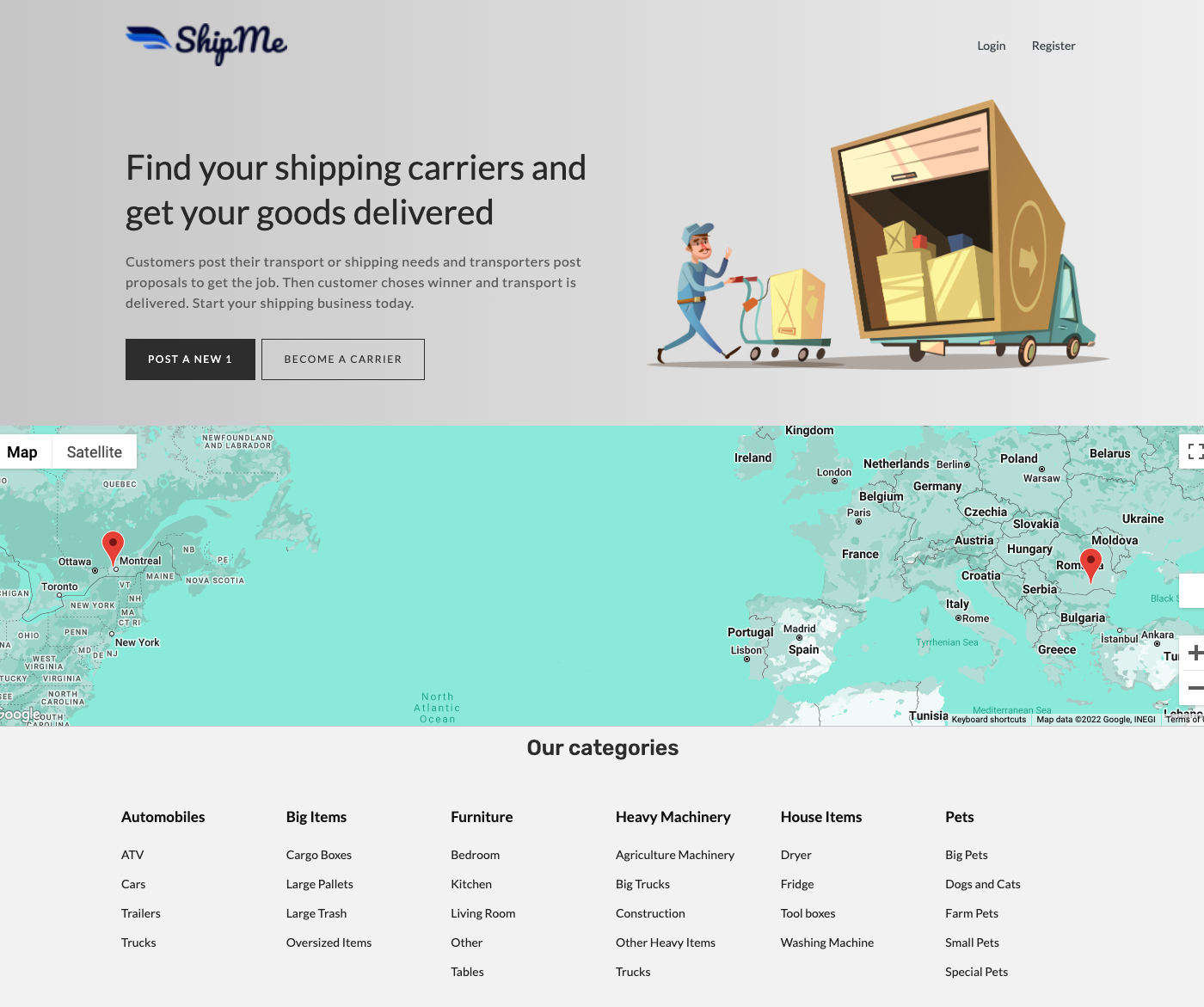 What is uShip ?
Well, uship is a website where a customer can post a quote request to transport an object (like an appliance) or a pet from a starting location to a  destination location. He will receive numerous quotes from various carriers that are on the platform. He will choose the best price he thinks is ok for him and transportation job begins. Payment is held into escrow and only released when deliver is complete. At the end the customer can rate the carrier with a 5 star rating. Basically uship is a freight marketplace website.
What wordpress theme can I use for the uship clone ?
When it comes to wordpress cms, we all know it uses themes. You could use free wordpress themes or paid wordpress themes. Right now we are talking about a paid wordpress theme. And the name of that theme is Shipme WordPress Theme. Because we have created this theme specially for this use case, of shipping freight marketplace type of website. This can be also used with some customisation we can provide for extra cost as a truck load board or as freight management. Logistics management and more.
What if i need a custom load board or freight management ?
The theme already comes with some features out of the box, but if you want us to do a custom app or web app for a truck load board or freight management, then we can do for you. You just have to tell us the custom specification of your project. Please do not hesitate to get a free price quote from us and contact us for one. Or maybe you need a system to bid on small freight loads or bid on hauling loads, we can offer you that of course. Just use the contact us button and get in touch with us. And you can either monetise this, or provide a free load board. Our prices range between $5,000 – $50,000, depending on the complexity of the system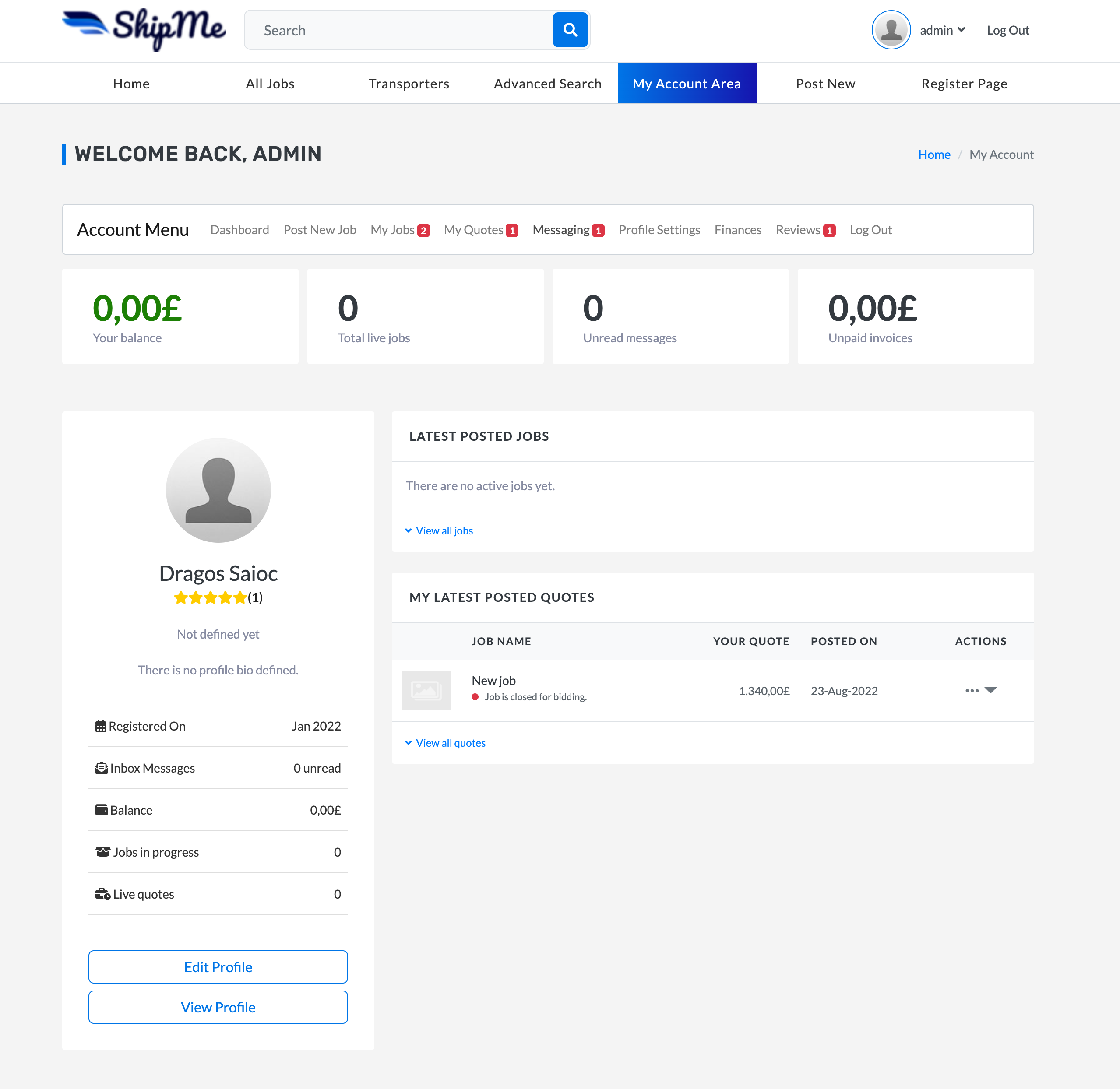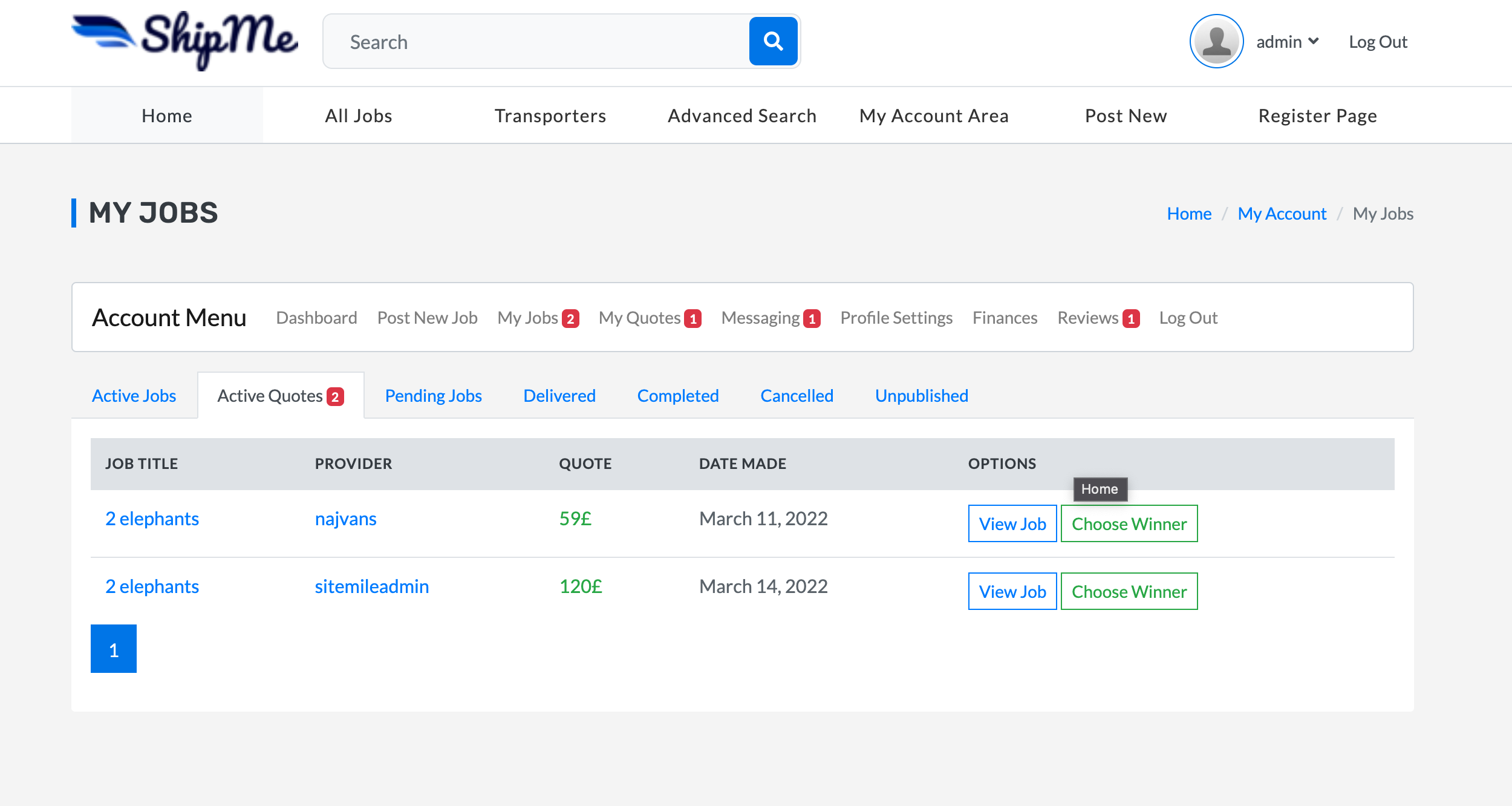 What about a system for truck load brokers ?
Yes we can do that too, imagine any system in the world or any option you might want for your freight bidding system, and we can do it. We can do in form of a website (or web app) and in form of a mobile app for your freight management business. Contact us today to plan the launch of your next big freight management project. Or just get in touch via the livechat widget (we are usually online).