Hey guys!
Today we are going to show you a short blog post on how to launch your own services marketplace that involves a booking for a certain time and date. These types of sites are usually hair salons, beauty services, student-tutor websites, a car repair shop and so many others that involve booking the customer for a certain date and time. With our pricerr theme (pro version specifically) you can have all these. The theme comes with all features to allow your customers to post their service, set the time where they are available, keep their booking calendar together with all their bookings and customer orders. See below the process:
1. The sellers choose their availability
Each service provider or seller, can choose the dates when he is available, and choose which hours he is available (start hour and end hour of the day). The customers will fill in the booking slots as they come and choose the date and hour they want (from the available slots). Once a customer books a certain slot (or multiple slots) that specific slot cannot be booked by the next customer, so it will show as greyed out. See below a preview of that part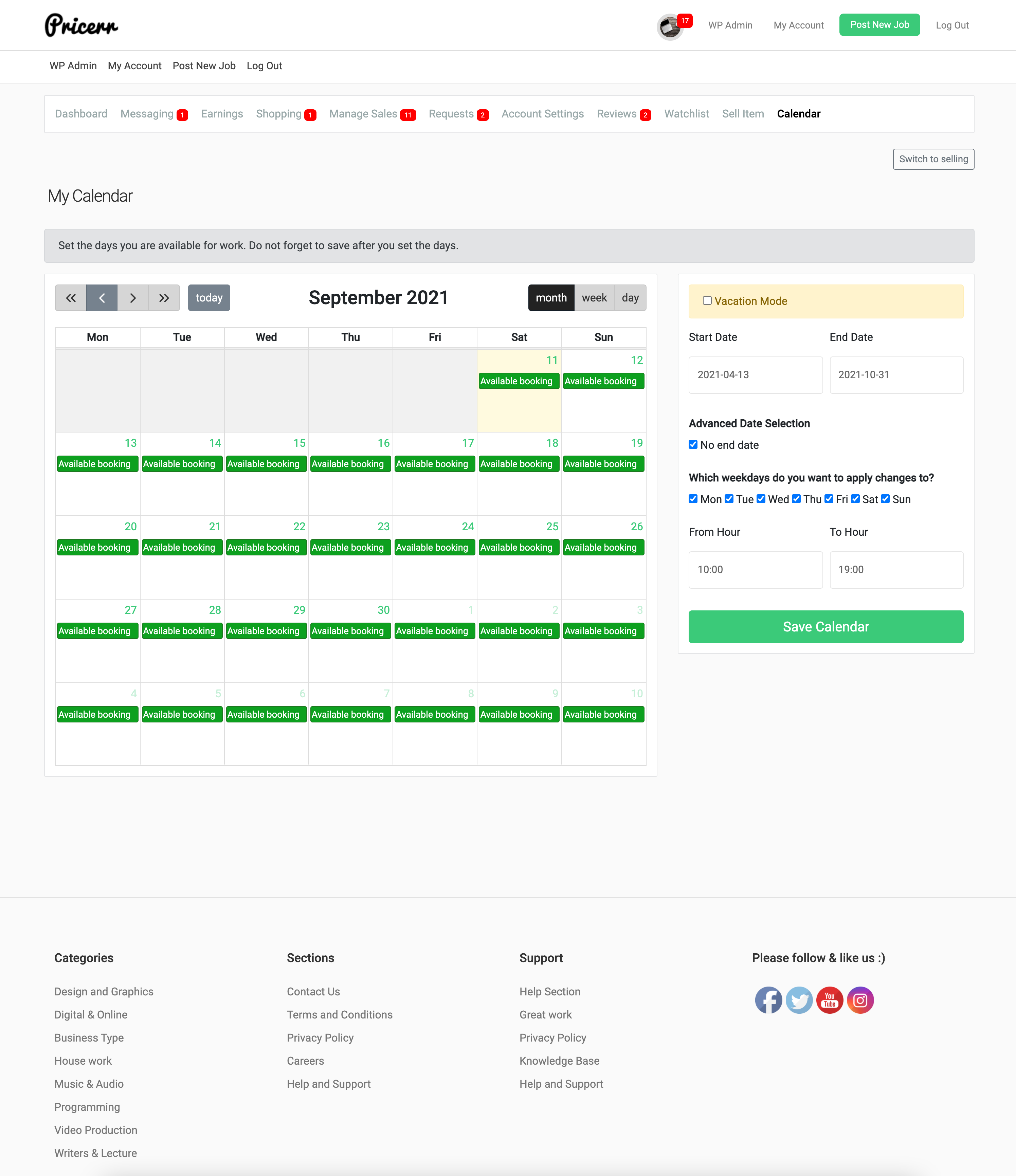 2. Posting the service they offer
The seller will post the service they offer (or multiple services) and can choose the extras and also set multiple packages. See below a small preview of that: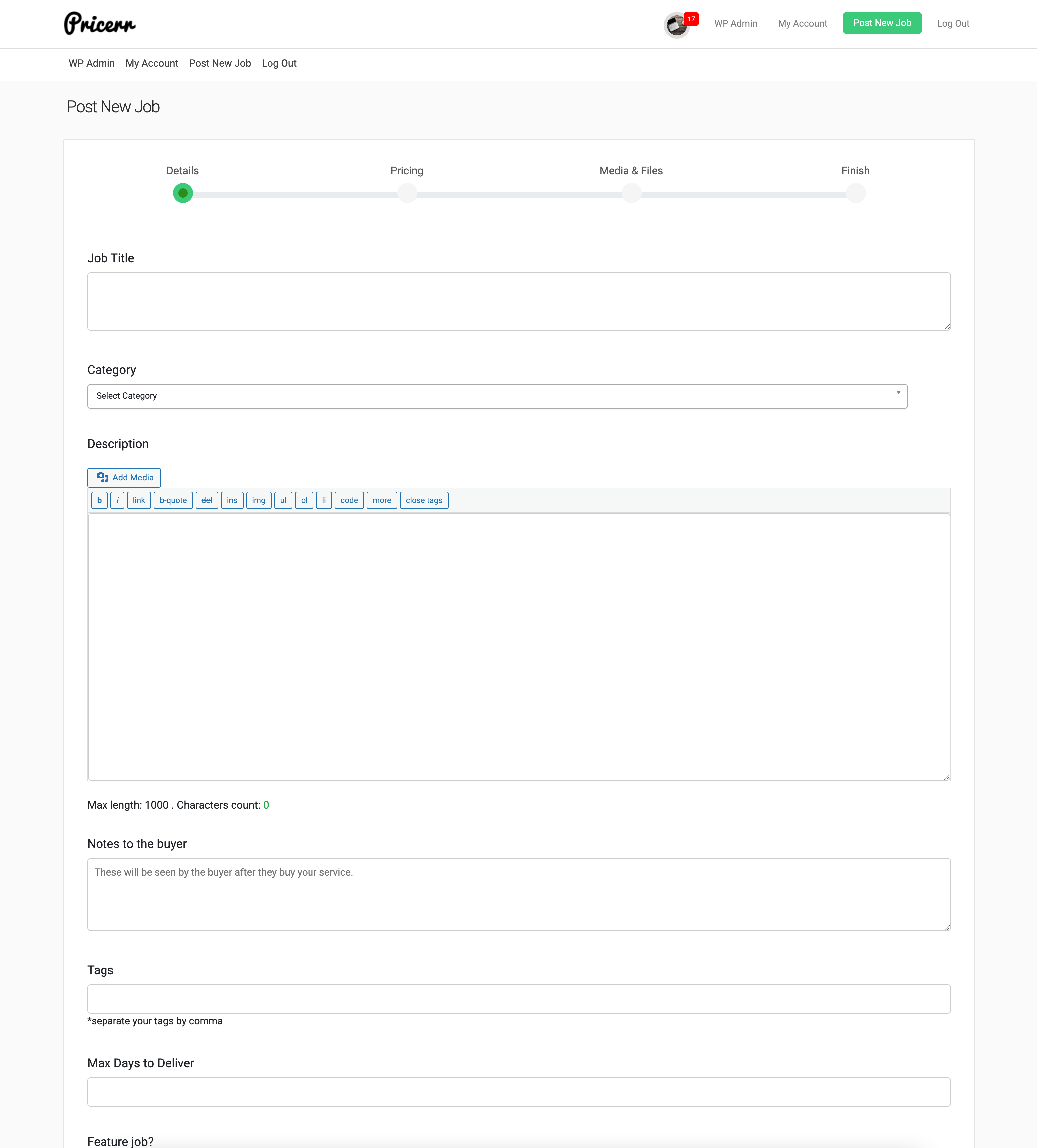 3. Customer will search for a service then book/pay
A customer can search for their desired services through the advanced search page, where they can filter, price, category, location and so many more. Then they click to purchase, select their date and the time slot and pay.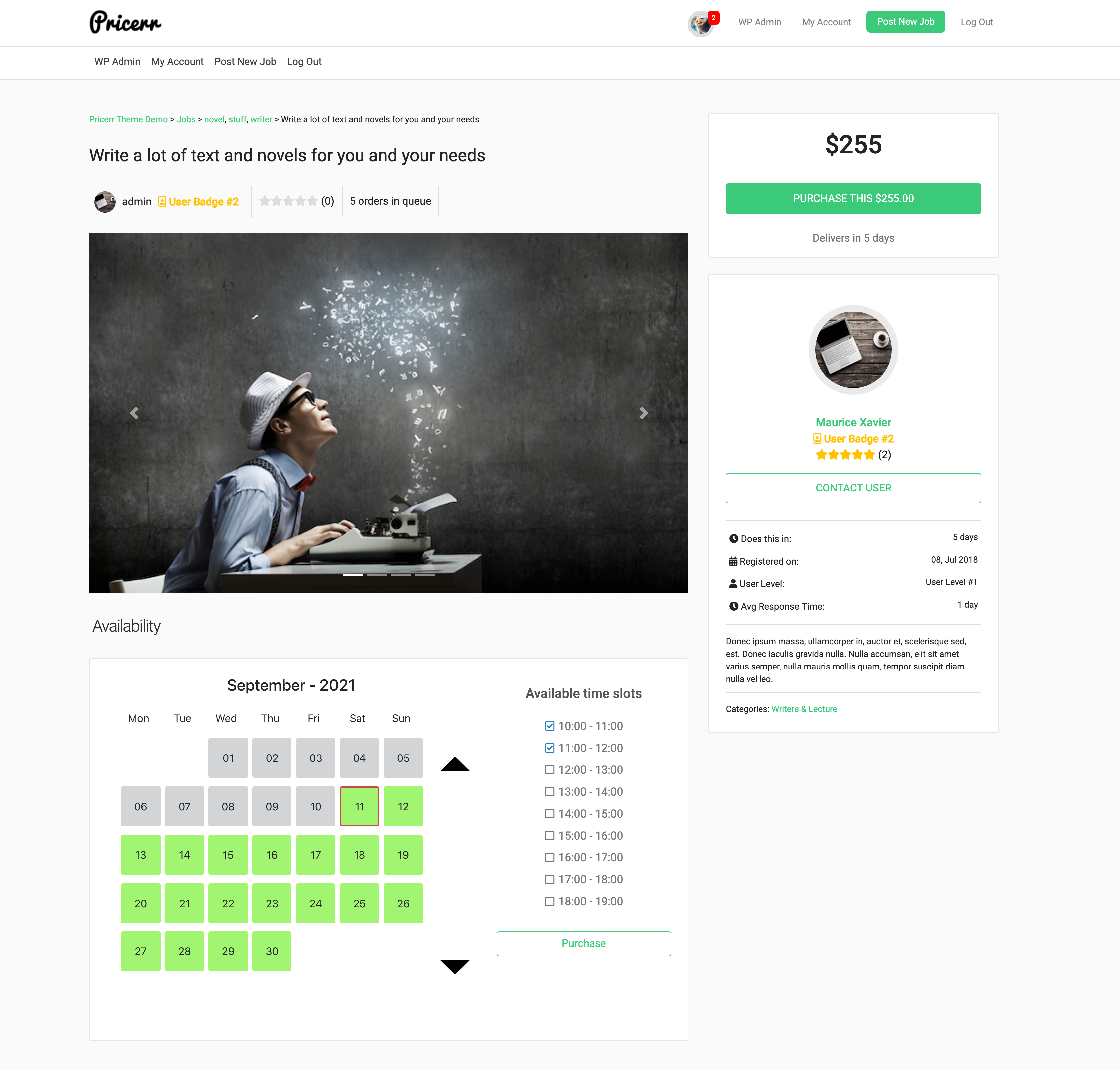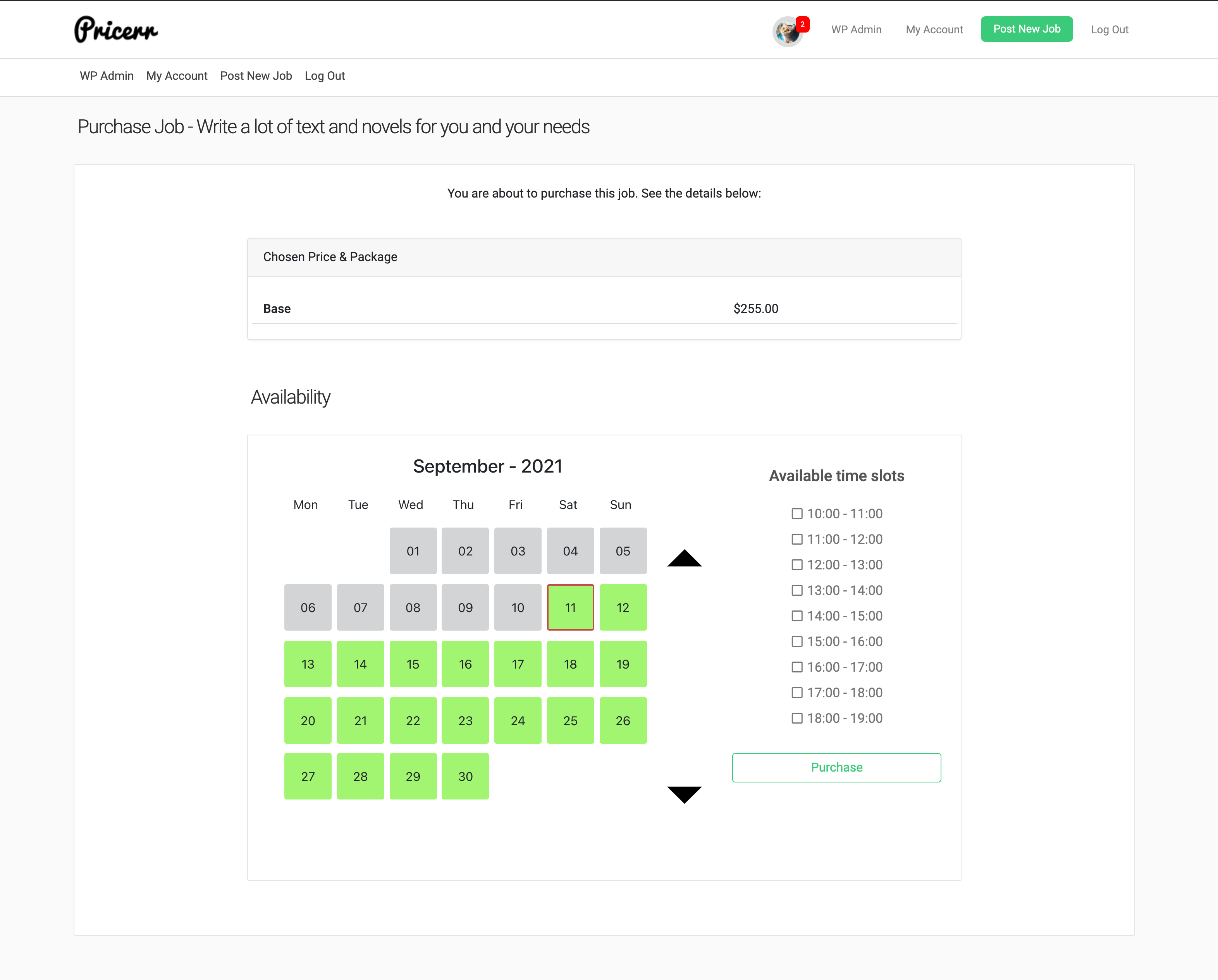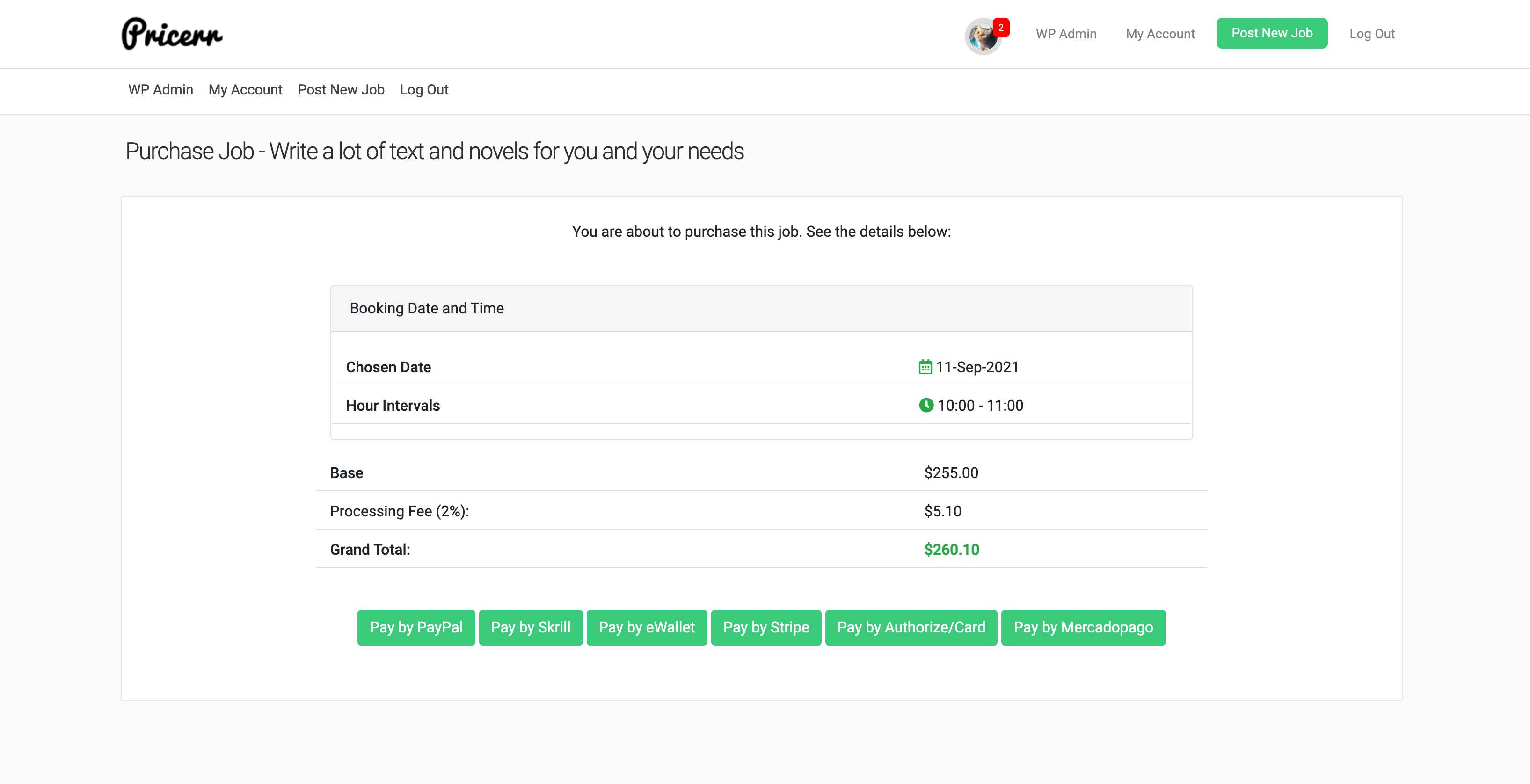 3. Conclusion
If you ever need a booking type of website, or if you need a service marketplace website built, or any type of web design services, just get in touch with us and get a free price quote. Our web design agency can take care of any project, and we can tackle any type of web development project and any type of mobile app development with flying colors.