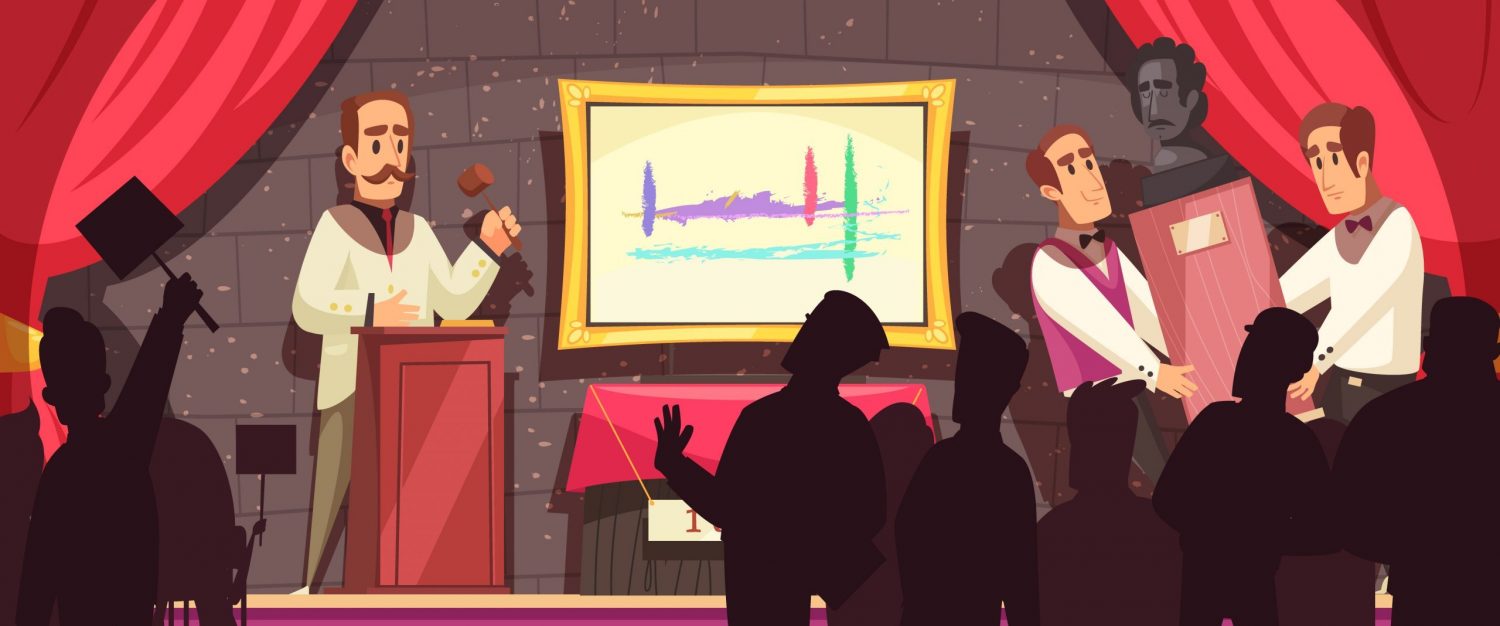 Howdy! You are here probably because you need an auction website, correct ? Great! In this article we will show you and explain how to launch an auction website with 400$ or less. This includes the domain name and also hosting package.
Just a disclaimer here: this isn't the best way to start and isn't the most optimised way, but we think is a pretty damn awesome way to start small and grow from there. After reading this , you will have a more clear way on how to start your new auction website. This applies to any type of auction: real estate, automotive, items, antiques or charity or anything for that matter.
What is an auction website?
An auction website, is a website that sells something (usually some items, or goods) in a way where the buyers can compete in buying that item. Meaning the potential buyers will place offers or bids, and whoever puts the highest offer for that particular item, gets to buy the item at that price. The idea is very similar to eBay, the most popular auction website.
What items I can auction?
Usually any item or service you can imagine can be auctioned. There are so many auction niches in the world these days, that we can enumerate some here: real estate auctions, car auctions, antiques auctions, garage sale auctions, art auction, coins auctions, computers, tablets, mobile phones, furniture. Pretty much anything you can image, will be able to be auctioned.
So, how to launch an auction website with $400 or less?
Although it might not be the best option for everybody, you are here because you want to have something done fast and cheap. You want to start cheap, but thats not necessarily a bad thing. Because as you grow your business you can invest more thousands into it as you will for sure want to expand as the number of your customers grows.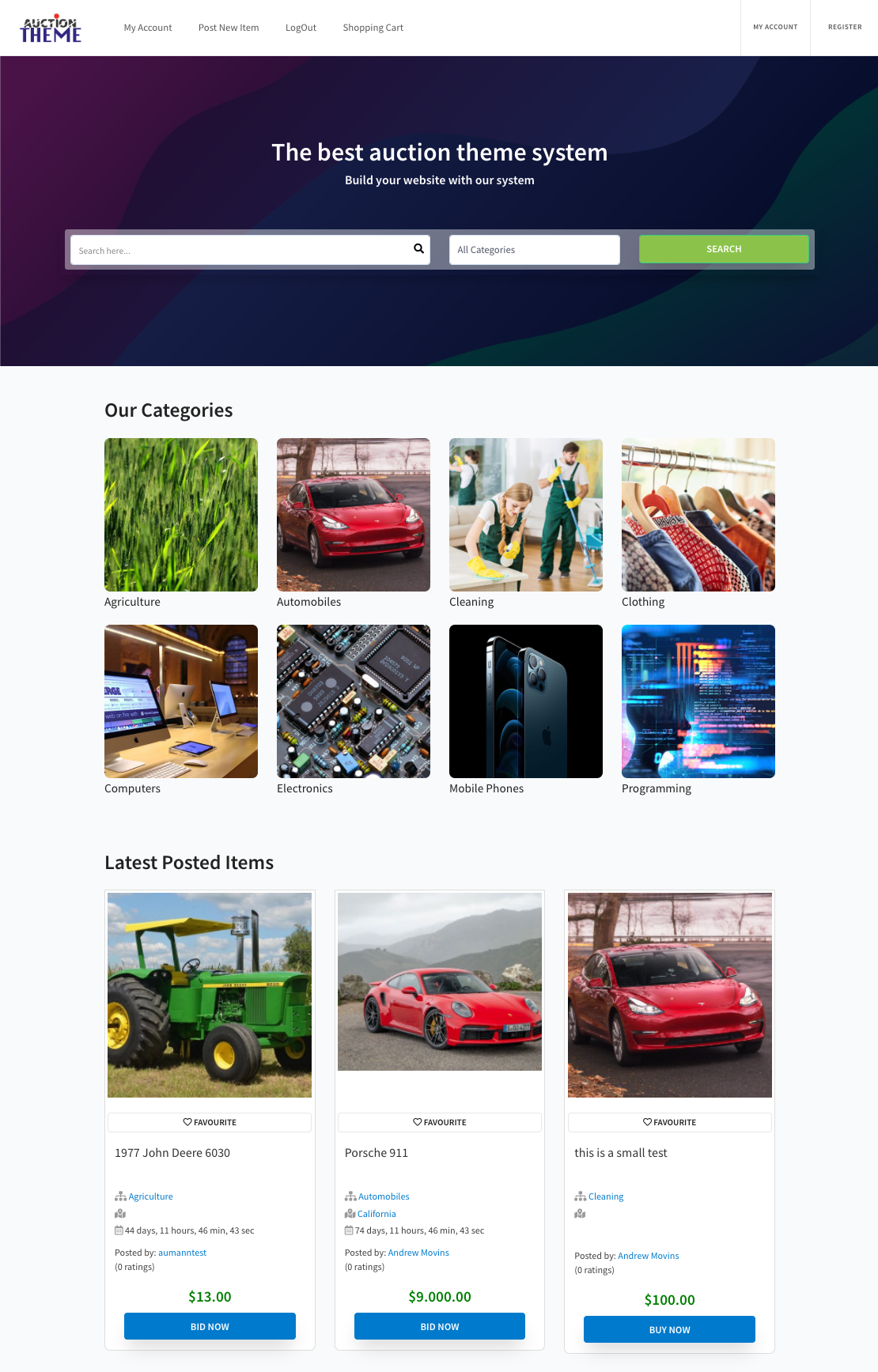 We think starting with a wordpress based solution is the best you can do at start. And also choosing a great auction theme for your wordpress installation is crucial. We recommend you , of course, our wordpress auction theme. Our theme comes packed in the PRO version with all the auction like modern tools and features like: buy now, multi seller capability, payment gateways, pdf invoices, anti snipping feature, email templates, custom page builder, account private areas, registration pages for customers and so much more.
> See auction theme prices here <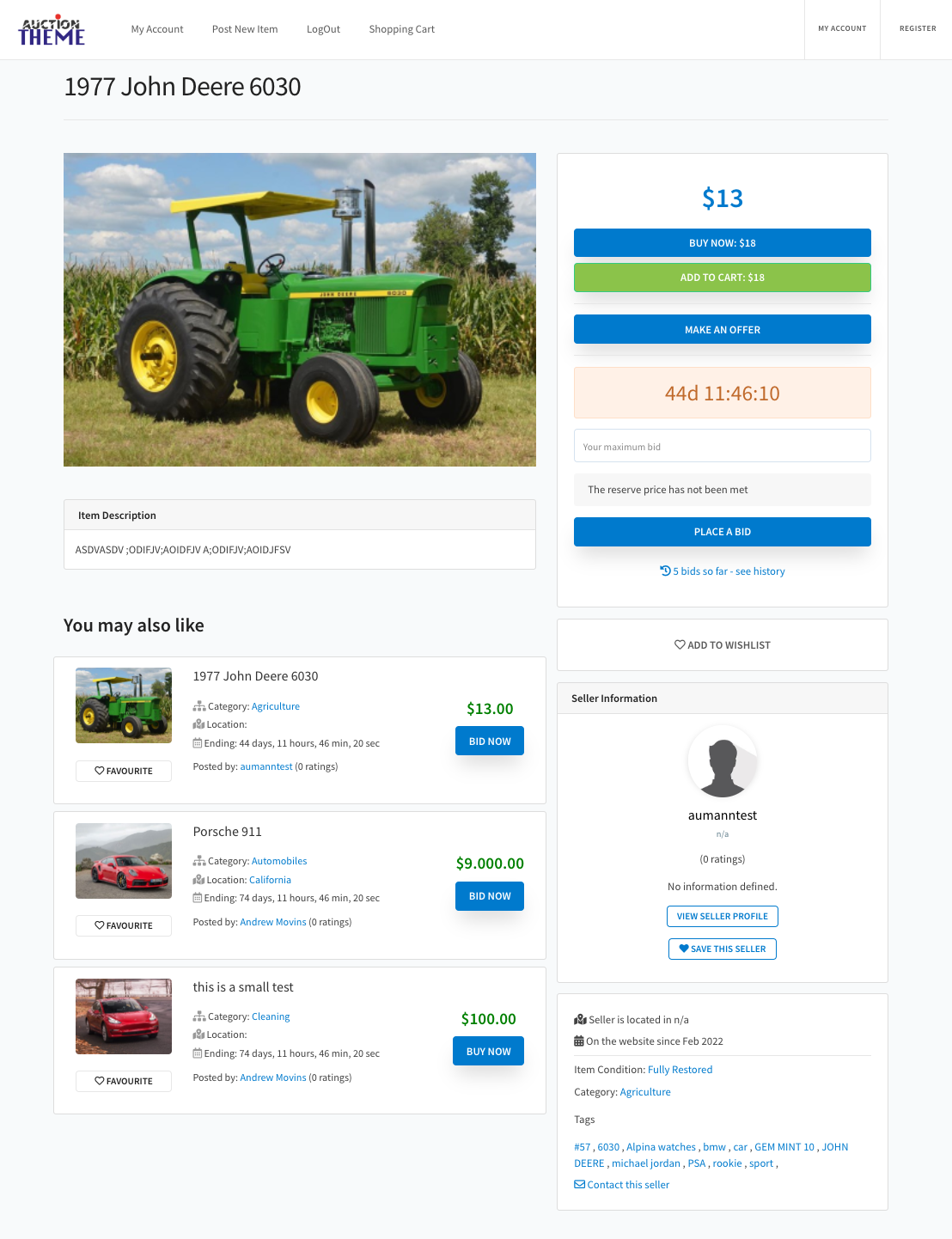 What else do I have to get?
You only need to get just the hosting and domain name. If you do not have those already , then you have a ton of options. Here are a few companies that offer domain names as well as hosting packages: wpengine, godaddy, bluehost, siteground, kinsta and others. Since the PRO version of the theme is $299, i think you will have spend another $100 on hosting and domain name, and you will get with the costs to 399$, under our price target. From here you can grow a lot as your site and customers grow.
What if I need more things ?
Do you need more options and more features, and more advanced custom or bespoke work ? Do not worry! We 've got you! We are offering great custom work services and also even custom mobile native apps. You can get a price quote for any type of modification or service.