Hey guys, after a long period of time, we finally have released the wordpress job board theme, called jobminer theme. We have put a lot of work into releasing this theme, that we think will become the best job board theme on the market. We are pleased to announce also we are offering a native phone app along with it as seen in our pricing area. The latest theme works with wordpress v6.0 and up.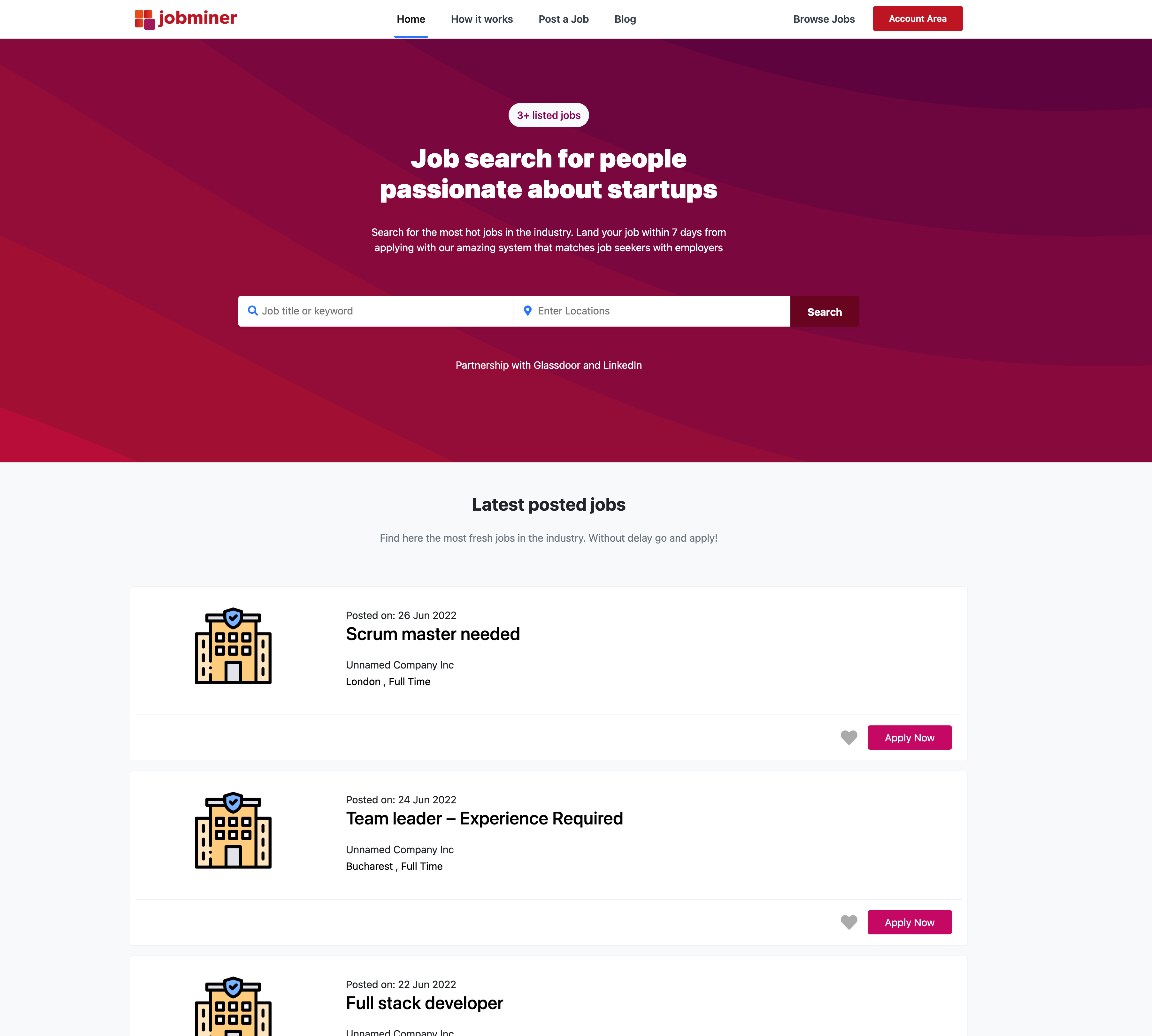 What is Jobminer theme ?
The jobminer theme is a wordpress theme that lets you create a job board website within minutes. It comes packed with features that will let you have a job board right after you purchase the theme. Once installed it will be very easy to customise Jobminer, as it comes with a lot of widgets, that can be drag and dropped. The theme is compatible with elementor or divi, or any other page builder you prefer. The support provided by our team is also pretty awesome.
What can I do with a job board website ?
A job board website is a place where employers post job offers, and potential employees can apply to each job by uploading their resume or answering some pre interview questions. The employer , will have a dashboard where he can see all the candidates that have applied for his job. Through the list, he can mark as potential, or invite them to interview. They can also exchange private messages or schedule a call with the candidate for the interview.
What are the Jobminer main features ?
Here is a list of the best features that our Jobminer theme has:
ability for the employers to post jobs
job seekers can easy apply to each job
profiles for the job seekers
profile search for the job seekers
monetisation tools – subscription for X amount of jobs
payment gateways: PayPal , Stripe, Authorize, others
adveanced search feature
themed employer and job seeker accounts
themed registration pages
Find out more about the jobminer theme and purchase from here.