Hello guys
we have just completed the new update of our auction theme and we are glad to announce it to you too. We have added a great new design to it, and many fixes and optimizations. Also we have made the necessary adjustments to support the new update of wordpress v4.9.4 and also we have included the latest font awesome library, which is the new trend these days. Read below a list of all changes, all affected files by this update, and all the details on how you can benefit of this update.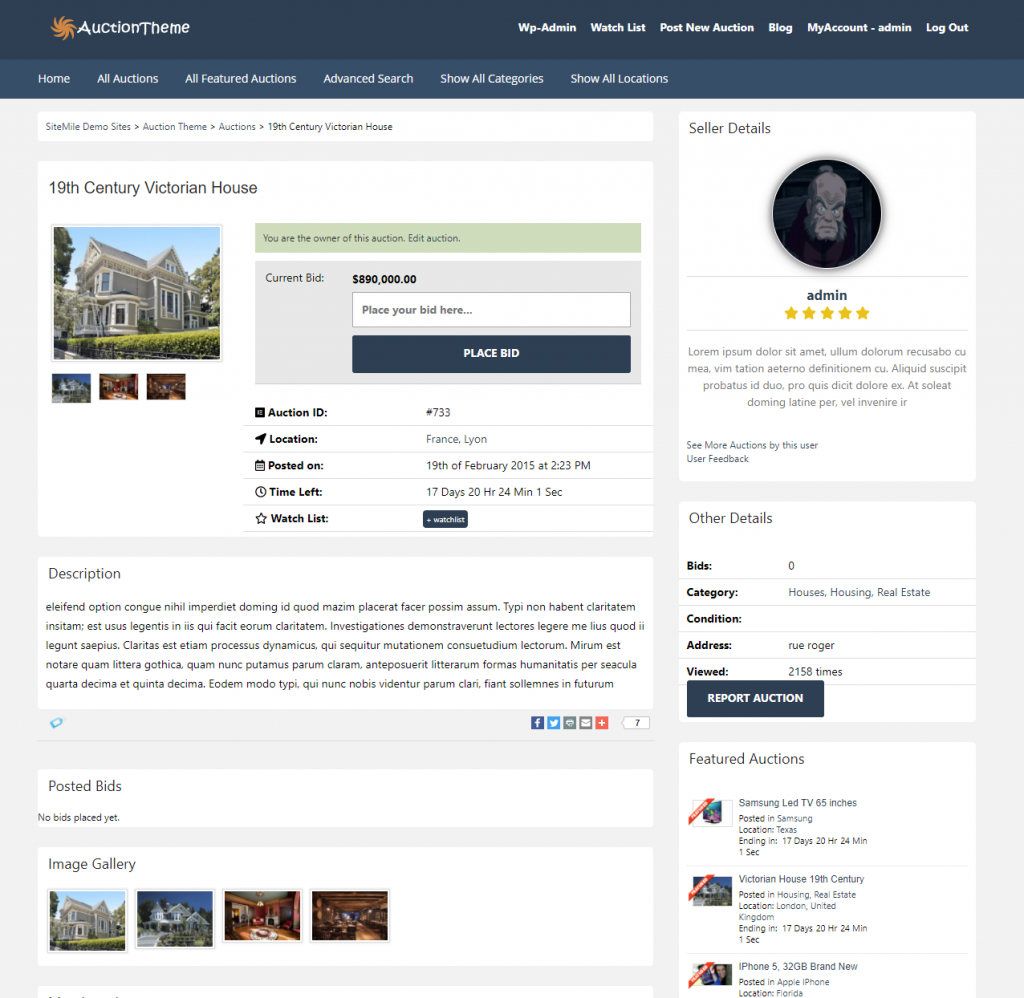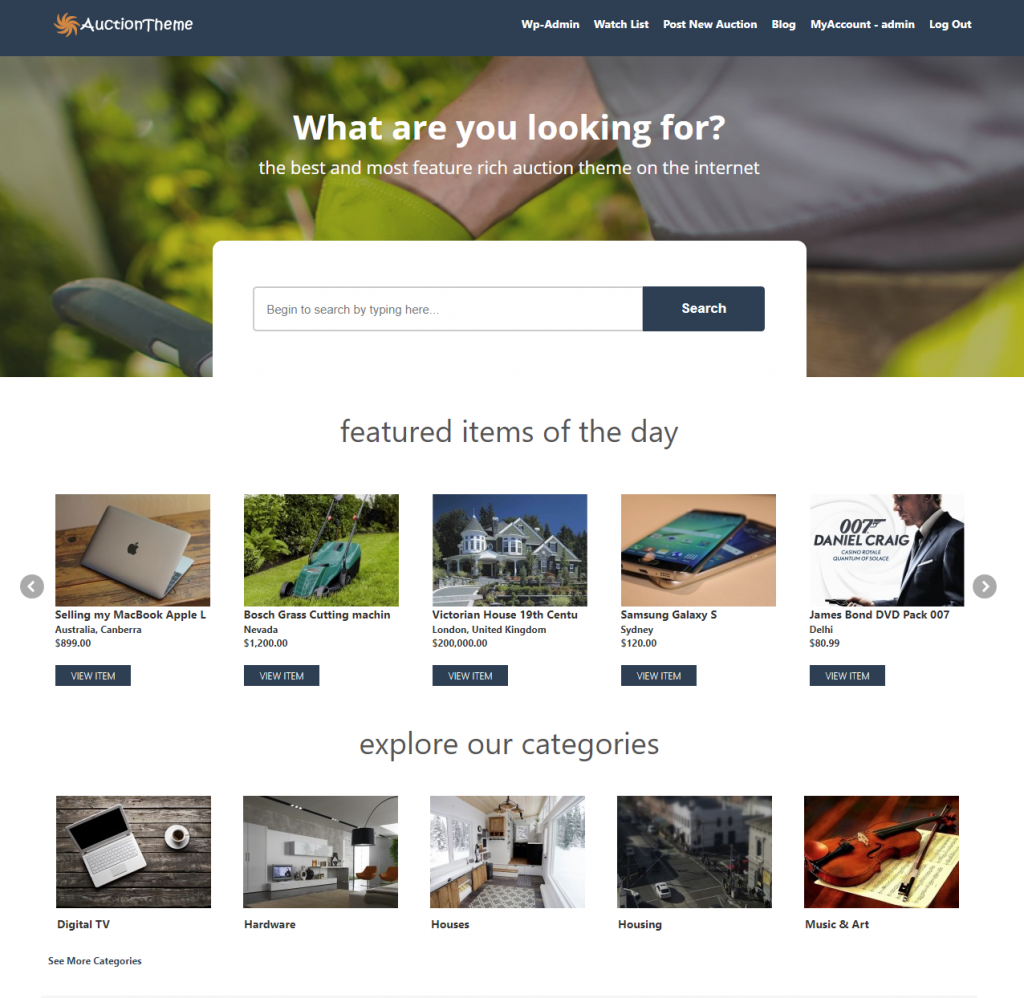 Files changed
– style.css
– functions.php
– single-auction.php
– advanced-search.php
– header.php
– home-slider.php
Updates & Fixes List:
– added the new js library for font awesome
– great new design
– responsiveness issues solved
– necessary fixes to make compatible with v4.9.4 of wordpress
How to get it ?
In order to download the new update, you need to login to your customer account in sitemile.com, and download the theme from your account dashboard. You can simply unzip the archive, and overwrite the current files in your server, and the update gets applied automatically. Be aware if you have any changes done to your current theme, if you overwrite files, they will be wiped out. So you should consider moving the changes into a child theme, if you havent done this in the first place.