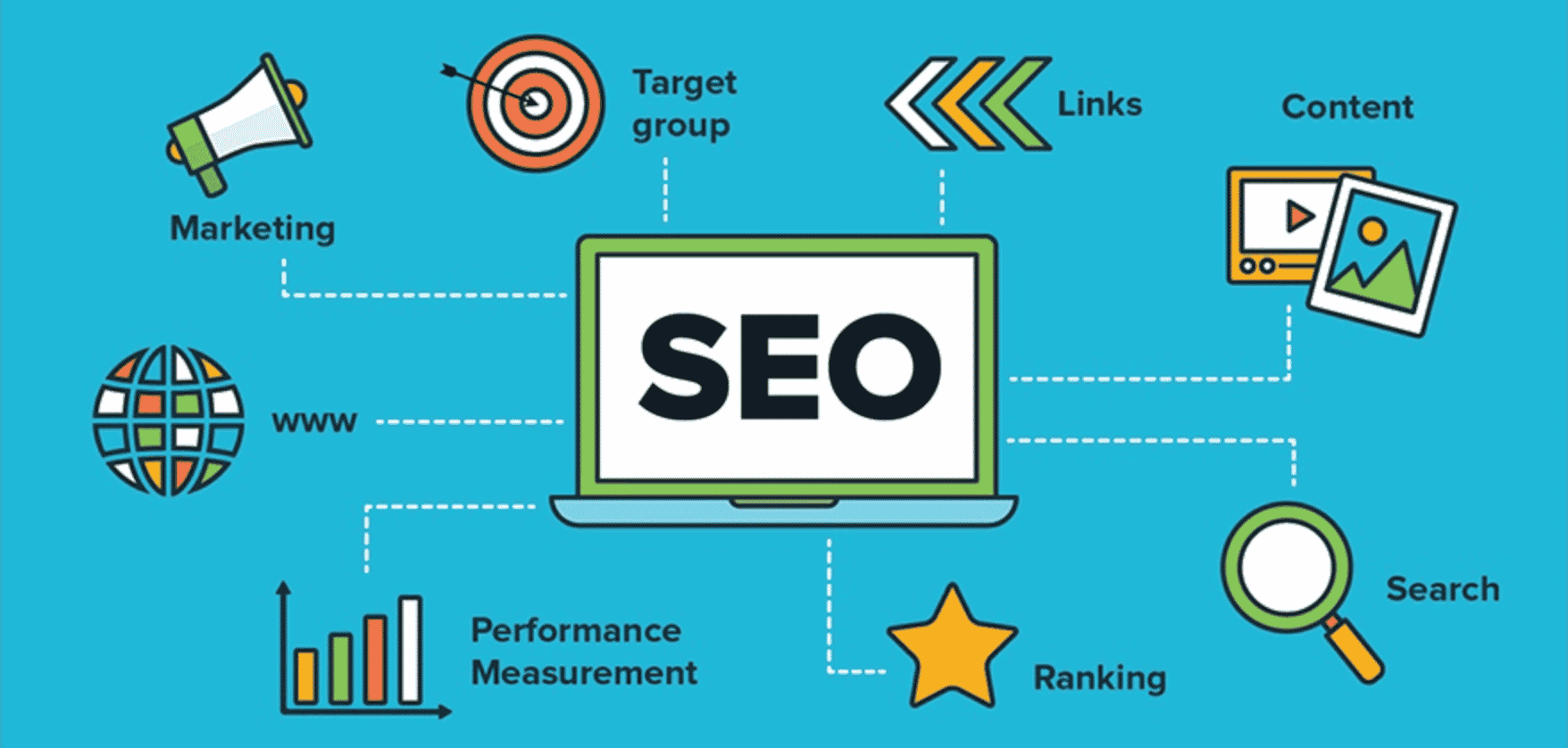 When it comes to seo – search engine optimisation – there are tons of information out there, and some of them are certainly confusing for the average user. The seo best practices are not complicated, and if you take them into account most likely you will rank well in search engines. Having that into account, we must know that there are more subtle seo techniques and tricks which only make up on about 10-15% of the entire ranking perspective. If you are focusing on the seo best practices here you have 85% chances of ranking well no matter what. After all you are all about that organic traffic and getting the best quality leads.
If you are beginner with websites in general and want to make sure your SEO efforts will be minimum, or have a head start, we really recommend using WordPress for your website. We have create a small guide of WordPress: 10 best seo tricks to help you. Also if you want to outsource the SEO job for your website, we can offer seo and marketing services. Click here to see our pricing list.
Need SEO or digital marketing services ?
Click here
and get a free price quote or choose a package that we offer.
1. What is SEO ? How can it help me ?
You probably have heard about seo a dozen times if you are a website owner. Basically SEO stands for search engine optimisation. Its a series of tricks that help you rank higher than others into search engines (mainly google and bing). By doing a series of steps and respecting a series of practices you will be able to rank first (or among the first page).
Implementing seo techniques requres attention and discipline and the most important consistency. First you will need to pick good keywords and use these key words in the title and content of your articles or posts. By doing that you are already one step ahead and you will rank. We will detail other techniques later in the article.
2. What are the SEO best practices ?
We will detail all the main seo best practices and what can you do in some simple actions to rank in the first page of google or other search engines. We will start with the most obvious to the more tricky ones. Most of these presented here are user dependant, meaning you can control how these are performing. Other aspects like backlinks cannot be controlled by yourself normally.
1. Using the right keywords
The most important thing when it comes to seo is to use the correct keywords. Search engines treat all searches based on keywords and search terms. So is very important to have the most searched keywords and target them. You can target them by using the keywords in your title, post content, and URLs. So make sure before writing some content and putting up a product for sale in your website to research what are the most searched keywords that are related to your product. Then use these keywords in your page.
We advise you to use a keyword planner or research tool. Here is the google ads keyword planner that you can use for free: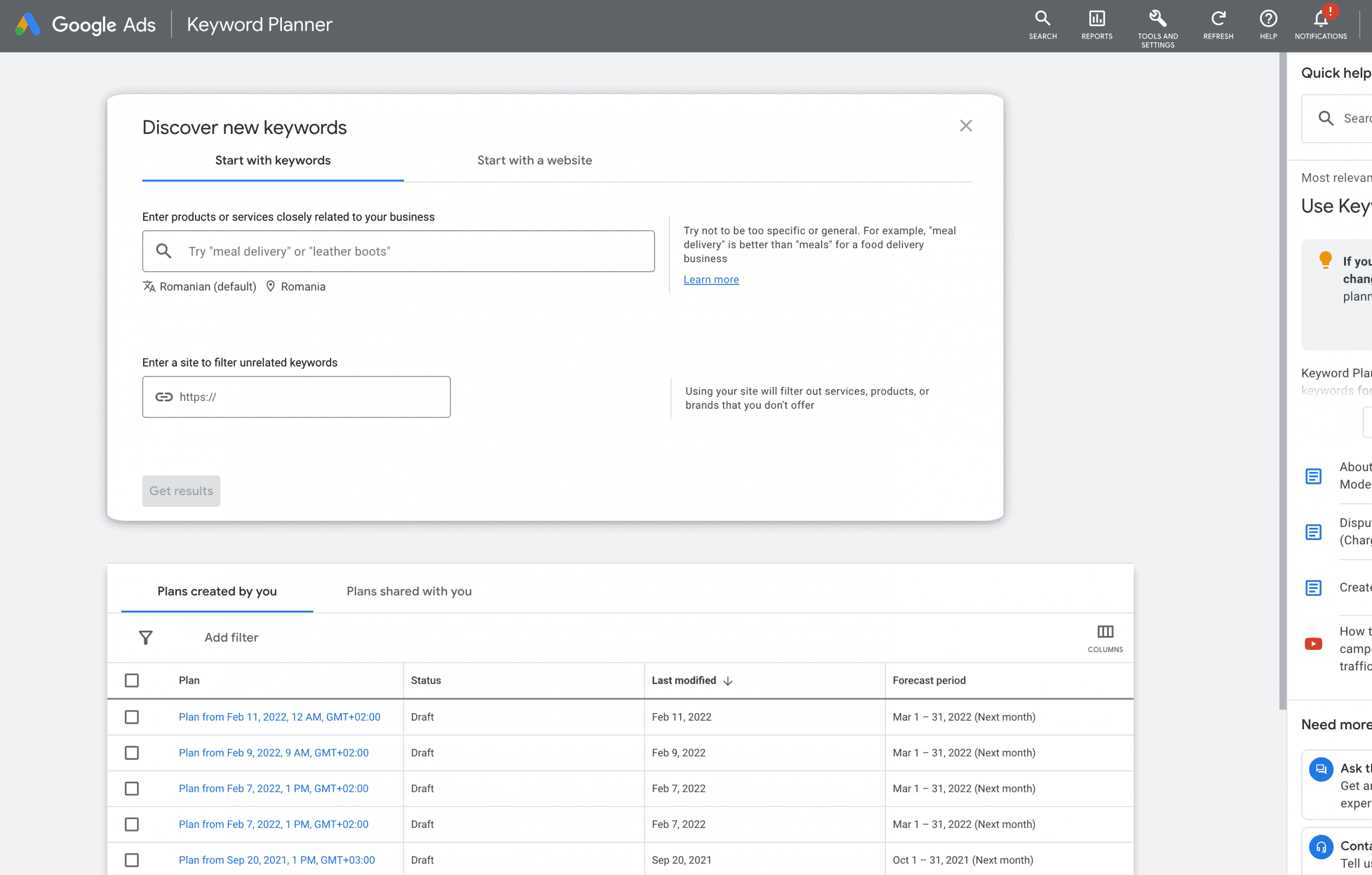 Depending on the page content length you should use your keywords 6-10 times through a regular page. Do not use the keywords too much because google will penalise you for that, and you will not rank. So make sure you do not have too many appearances and also do not have to low number of appearances of your keywords.
2. Attention to your H1 – page headings
We are talking about the page headings here, the h1s, h2s, and rest of them. The most important rule, you need to follow is to have one and only one h1 tag in your page. We recommend that your H1 tag to be the same as your page title. We have noticed that this brings the best results. And take one more look at the page and double check to have only one h1 tag in your entire page.
Use H2 and H3 inside the page. With these you can use multiple but make sure you keep the hierarchy, so it forms a structure. Put all H3 after the H2s and so on. We think this is important for google indexing. Also a page table of contents with links that point to these specific places where you have H2 is good practice to use.
3. Description meta also matters
The page description meta matters too. Make sure you include your keywords in there too (maybe 2-3 keywords) and keep it under 155-160 characters. We do not want search engines to truncate it. That way the user will read the full description of your page. Giving that, there will be higher chances for them to click on your link and thus get on your site. This will generate more chance to get leads and sales.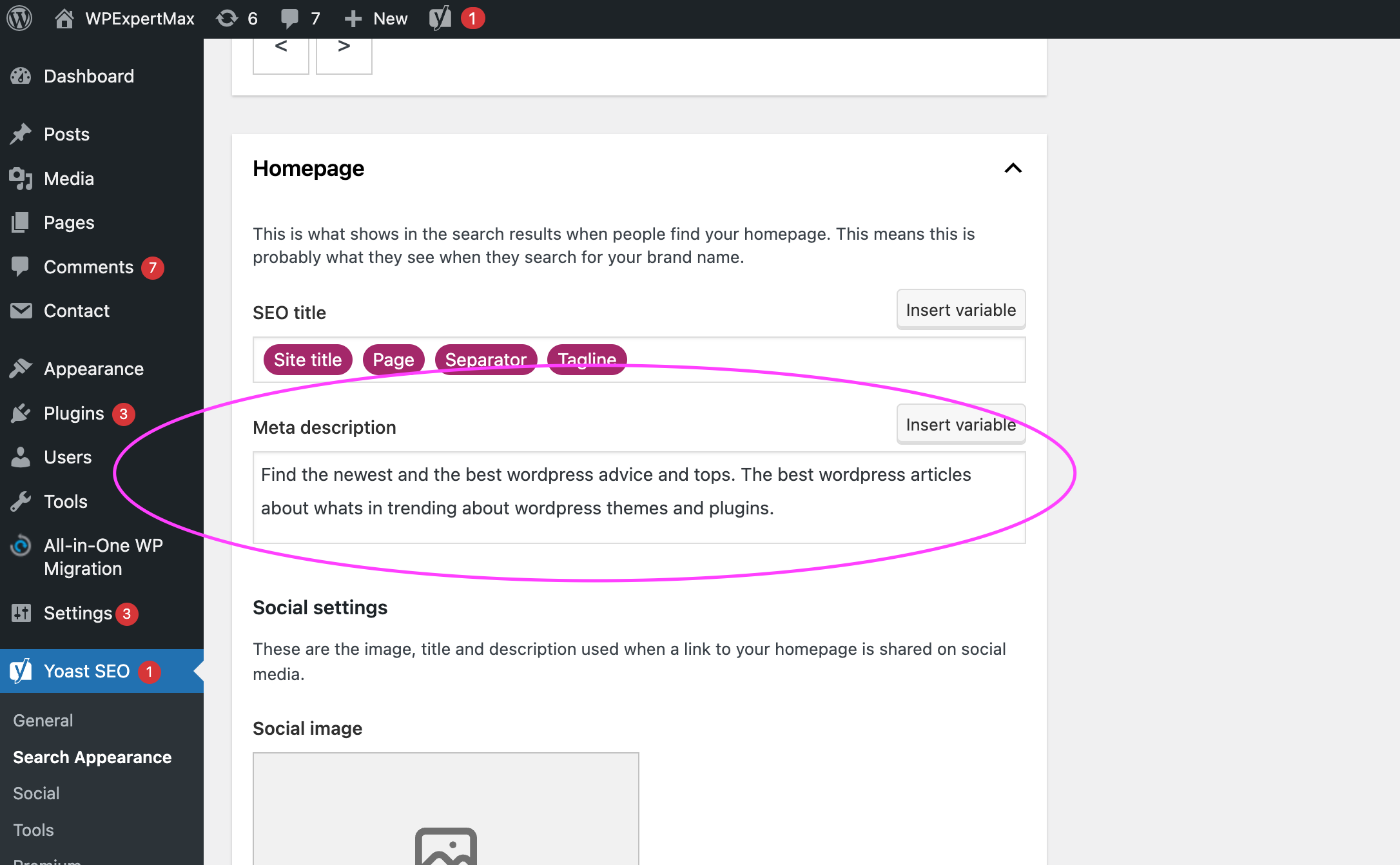 4. Internal linking
When writing articles or posts you need to create internal links too. Make sure you link the various articles having the same topic. And all the articles will have to lead to your product page where the actual sale is going to happen. Creating multiple articles on the same topic and subtopics, and linking them in between will create topical authority in search engines. Make sure you cover one topic at a time.
5. Use an image or video in your article
Using images in your article can greatly enhance the quality of your article and ranking in google. The user will be satisfied to see something visual aside from text. Its even better if you have a supporting youtube video for that covered topic. That way you can rank the article and rank the youtube video too.
Also "alt" attribute for the img tag is very important. That tells google and search engines what is in that picture. And you can rank about the pictures too, and get additional visits to the website.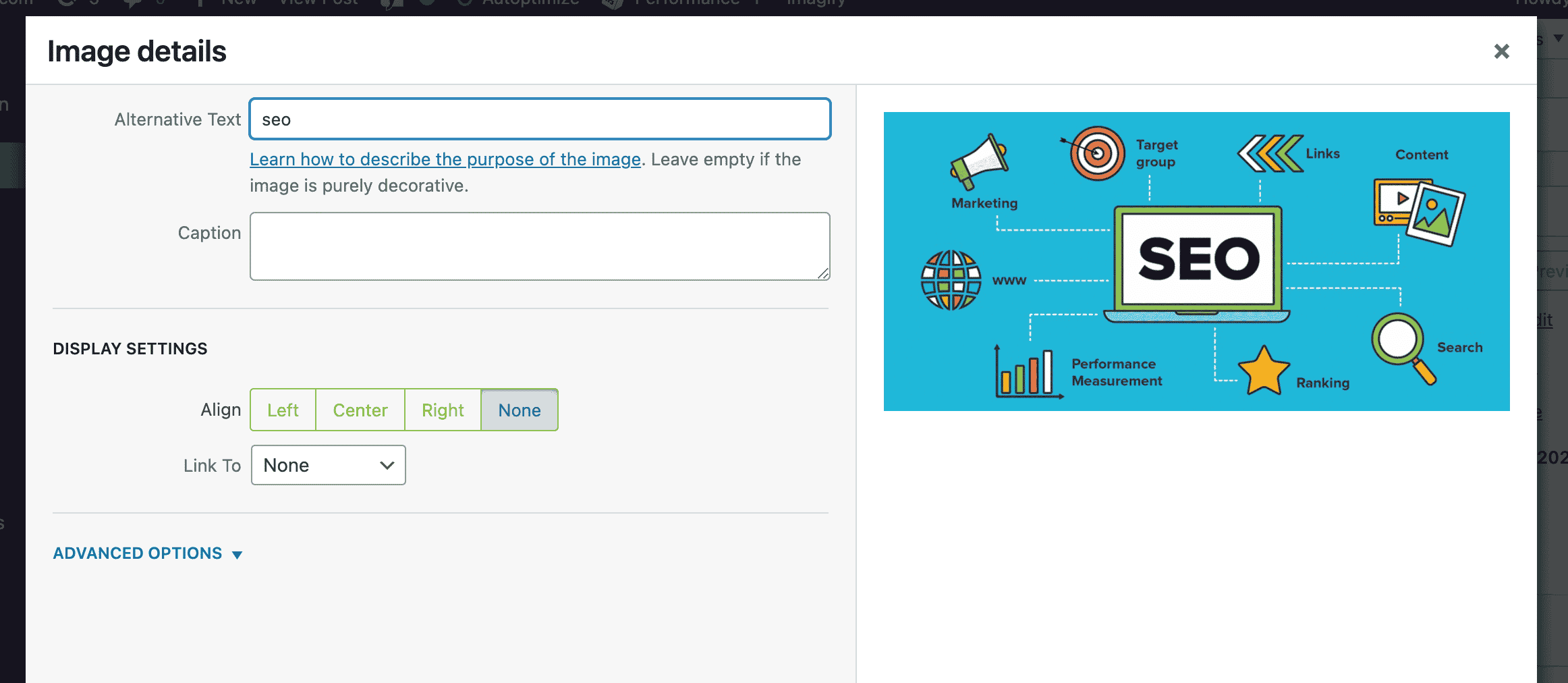 This is what happens in the back stage in the html code:

6. Page URLs
Your page url, or the permalinks (as they are called in wordpress) will have to be nicely formatted and to contain the keywords. They will have to reflect the title of your page usually, and not be too long, because they get truncated by the search engine. They matter to a certain degree, although they are not that important as the items we just talked about already.
You see here the difference between the regular urls, and the urls containing keywords, describing your post title. This setting is done at first time you launch your website.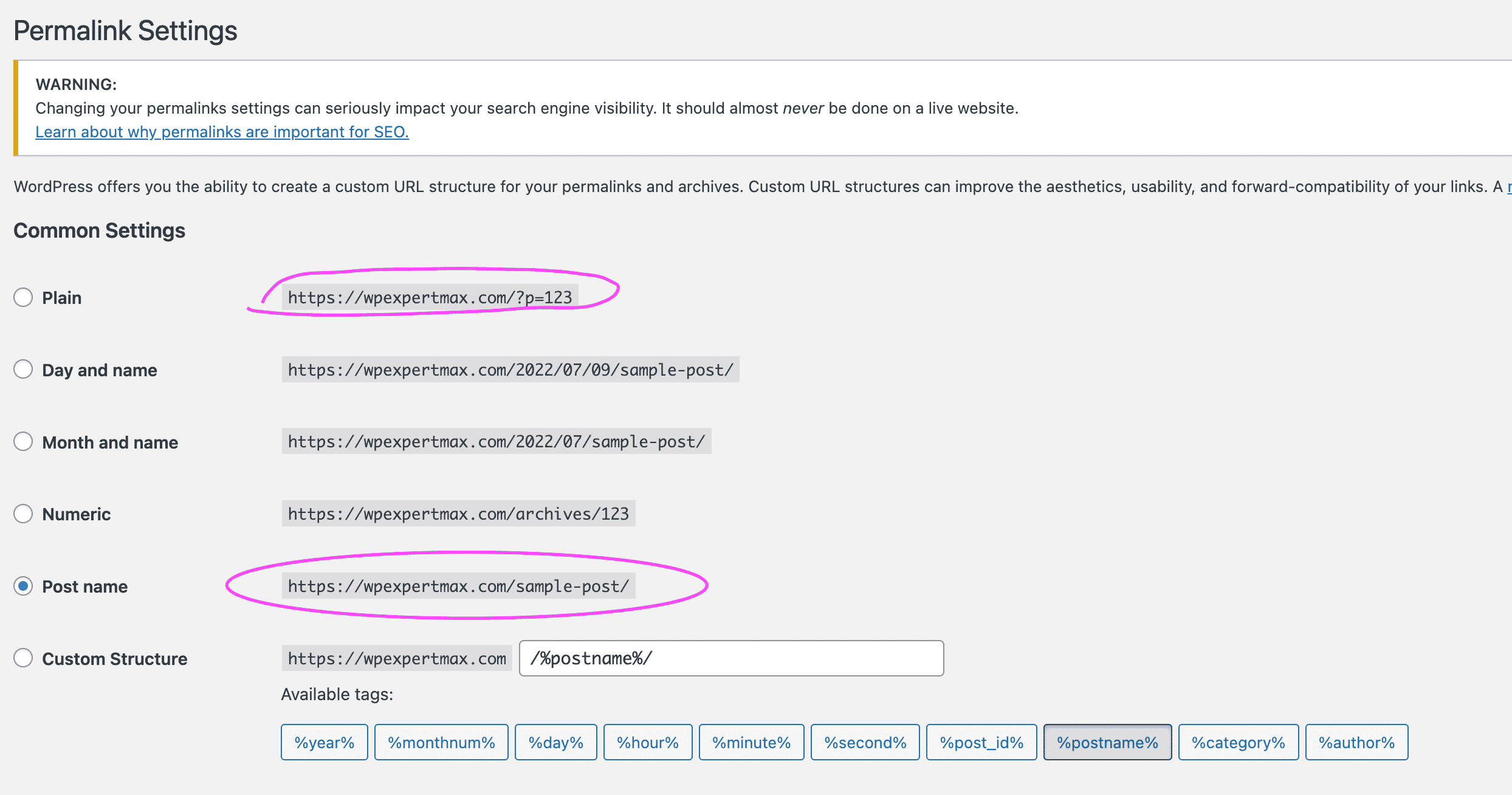 7. You need backlinks too
From our experience, good content will not need backlinks to rank. But backlinks are important and you would get bigger chances to rank with backlinks. Obtaining backlinks for your site or page isnt an easy task. And other websites will need to put your link on theirs. There are a few tricks here too which will be explained:
First of all, we advise you create a profile business page for all social networks: linkedin, twitter, facebook, pinterest, and others. That way you create already a few backlinks that will matter. Also whatever content you publish on your site, you should share via your social network pages. Secondly you can try to find other websites that offer a way to do guest posting. You can write articles in their site, and include your website link.
Conclusion
The on page seo components, the ones you can control (content, keywords, urls, titles) are the ones you will need to focus 100%. Forget the backlinks at first, because you will not get that many anyway. If your content will be good enough, people will start posting about you, and you will get backlinks anyway.
Ranking in search engines will be a tedious and long term process. Do not expect to rank after a few days of writing a bunch of keywords on some of your pages of the website. You need to put a lot of effort into this. Although the process is long, you have to keep posting consistently and have patience. Some pages will rank after a few days even, some after weeks, some even after months. If you feel you cannot do this effort yourself and need services for seo and digital marketing and digital content writing, we offer these services. See here our services and get a FREE price quote.