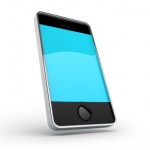 We have great news for all our fans out there: we now got specialized in IPhone and IPad Applications and we are proud to let you know we are working on our first big IPhone application. IPhone, IPad and Android are the hottest markets out there and we thought we get a go on these markets.
We do custom development on IPhone , IPad and Android. How does it work? You send us an inquiry, we send you a free quote and if you agree with it we can start the work.
We can even combine this wonderful tool that is WordPress with the wonders of IPhone or IPad or Android, and we can create a very nice mix, a custom wordpress iphone application, or port your wordpress website on your iphone. Anything that crosses your mind.
Our rates are affordable, we can work by project model, or by hourly rate. Our rough hourly rate is 30-40$ an hour, but depends on the project. For more information please request a free quote here.