Whenever we want to launch a directory website we must think on a directory script or software to run our website. So essentially and easily we think of wordpress. And the best we can use here is a wordpress theme. And more specifically the best business listing wordpress theme.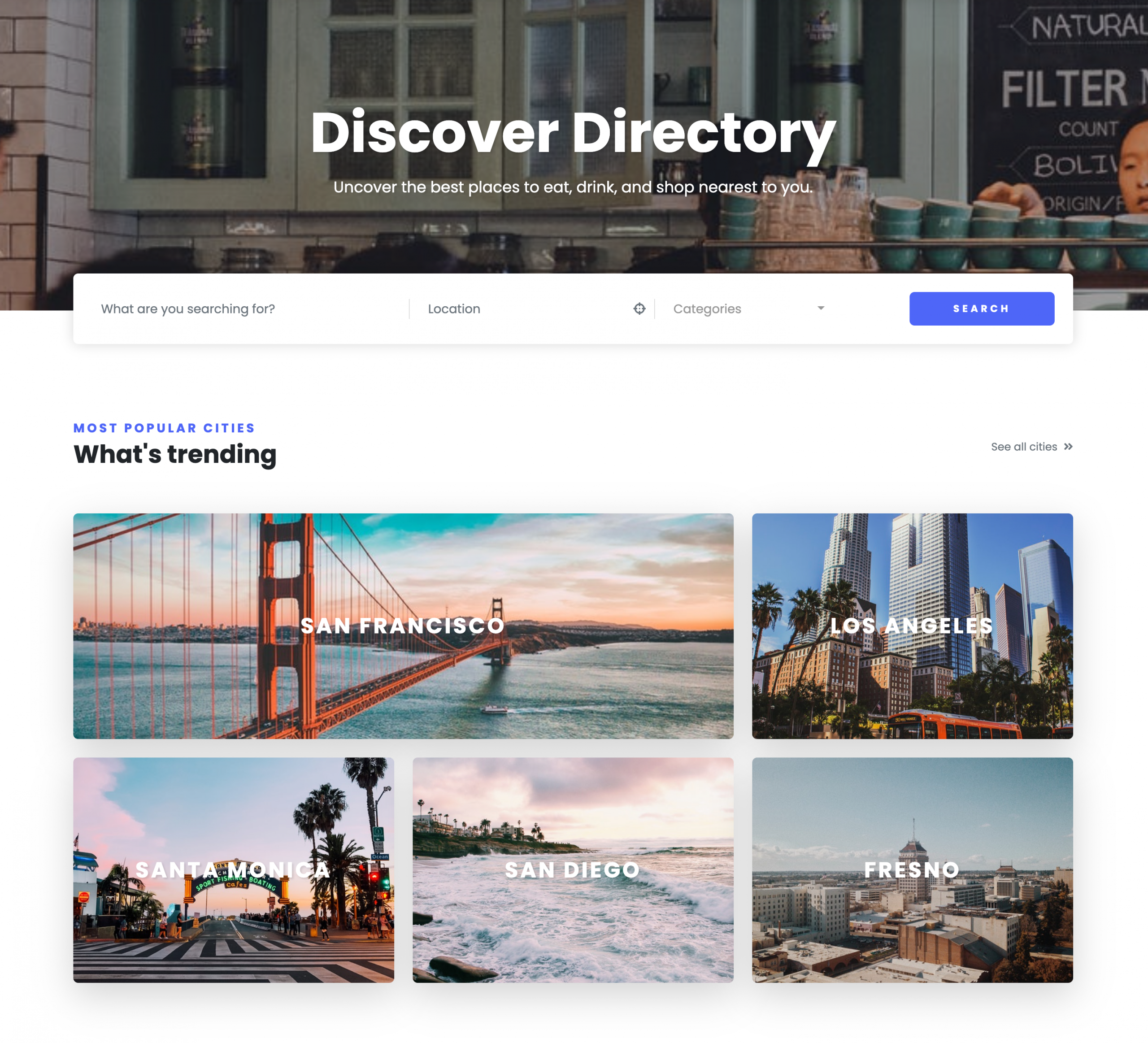 When we think on wordpress directory themes we can think on a wordpress directory listing theme. In this article we are trying to see what is the best business listing wordpress theme. Essentially all these lead to a common name, and that is wordpress directory theme. This comes with many flavours and you will find a lot of directory themes out there. Each theme has a unique set of features, but the core features will be the same. A directory theme can be something like:
profile listing wordpress theme , where users list their profiles
staff directory wordpress theme
professional directory template or theme
geodirectory theme where you can search by location
restaurant directory theme
hair saloon directory wordpress theme
service directory wordpress theme
travel directory wordpress theme
The list with all possible directories of various things can be so big that we cannot cover it here. But basically we need to have in mind 3 things when searching for a directory theme: have a way to post listings, charge a commission for those listings, offer a good search page for searching through the listings. Of course other features can be added here.
So how do I find the best wordpress directory theme ?
Finding the best directory listing theme isnt easy. But you will have to decide the main features that you want to have in the theme. Most of the directory themes out there are responsive already so they work well on mobiles, and most should have a google maps integration where you can search by location.
We have launched our own directory theme called Buzzler theme. That is a fully featured wordpress directory listing theme and we consider it has the most features on the market. Thus we recommend it for any directory listing website you have in mind. It has membership, monetization tools, great design, themed account area, and more. Check it out here.
What features does the wordpress listing theme have ?
The listing theme will have the following features, that will facilitate a lot of use cases. But before that we must know that wordpress is fairly easy to modify and you might get some custom work done by an agency or even by us. If you want to get some custom work done, contact us. So here is a list of the main features that a listing theme should have:
claim listing feature
allow listing to be posted by anyone from front end
themed dashboards
membership feature
post review feature
monetisation tools
booking calendar feature
messaging feature
profile search
listing advanced search
page builder support
Where to get the directory theme ?
The buzzler directory theme can be purchased from here. And yes most directory themes are not free. So most likely you will not find any wordpress listing theme free anywhere. But that could be a good thing, because whenever something is paid, it means it will come with good support. Plus for sure whatever is paid comes with updates too and more or less support. For sure the free wordpress themes for directory listing, will not come with support. So keep that in mind. Get your best wordpress directory theme. If you are looking for a free wordpress directory theme we suggest not to take that route (if there is). Because support is given on paid themes and that is most important these days.
Can I do a classified ads listing site ?
Normally , you would have to go for a wordpress classified theme for this, and we have written a guide on how to create a classified ads website. That is because you can create a more specific website with that. But that doesnt mean that the directory theme isnt good for any listing website.