Hey guys, we have released a new update on our wordpress auction theme. This new update brings a lot of fixes and optimisations, as well as new options. See the list below for the list of improved areas, and changed files: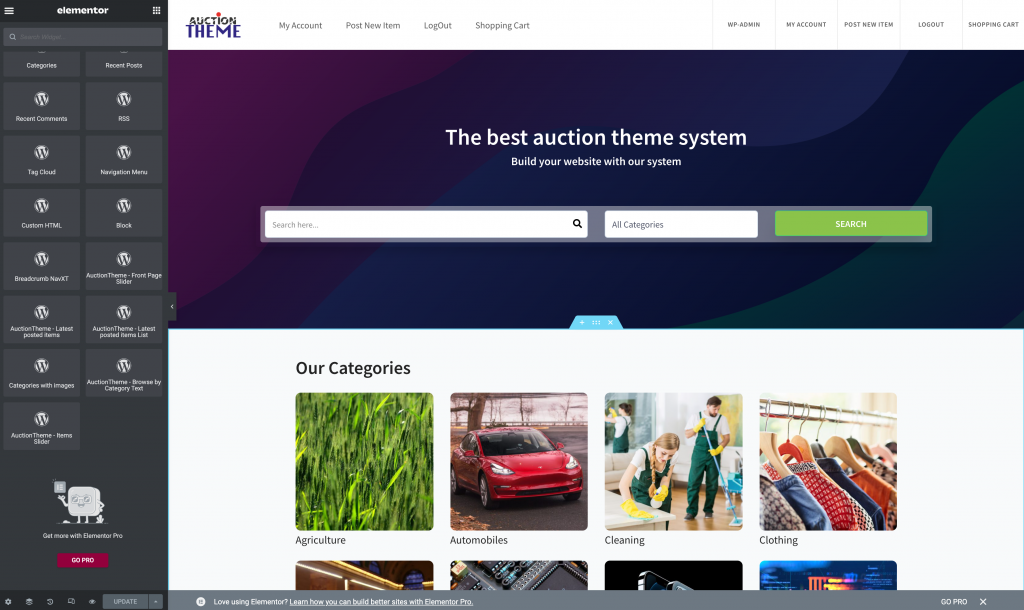 1. Features and optimisations
– fixed advanced search filters
– fixed various layout issues
– fixed sort on advanced search page
– fixed sort on the taxonomy pages: categories / locations
– fixed various areas in post new process
– fixed shipping area
– various optimisations on code and design/responsiveness
2. Affected files
– style.css
– functions.php
– header.php
– single-auction.php
– classes/*
– lib/my-account/*
– taxonomy.php
– tag.php
– lib/admin_menu.php
– taxonomy*.php
-lib/advanced-search.php
3. How I can get this update ?
The easiest way is to login to your sitemile.com account, download the zip archive with the theme from there, and reinstall in your server via wp-admin or ftp/cpanel. Make sure if you have done changes in the past, do them through a child theme so when you install a new update, it will not wipe out your custom changes. Can be css changes or coding changes.