This article contains an explanation on how you can add and sell bid tokens in the auction theme for wordpress. With the pro version of our auction theme, you will be able to define token packages, which users can buy and then use in bidding on items. See some details below. Also you have to know, that this extension comes with the PRO version of the auction theme, and for more details about the pricing visit this link. You can also read more about the online auction sites.
Install the tokens extension/plugin first
After you have bought the auction theme pro package, you will receive a number of extensions. These extensions are in fact regular wordpress plugins, which you can download from your sitemile.com account. In order to get the tokens functionality, you will have to install the tokens extension into your WordPress admin. The installation will be like any regular plugin, just upload the zip file into the dashboard.
After the installation, you will get two new options in your wordpress admin area, underneath the Auction Theme main menu, as follows: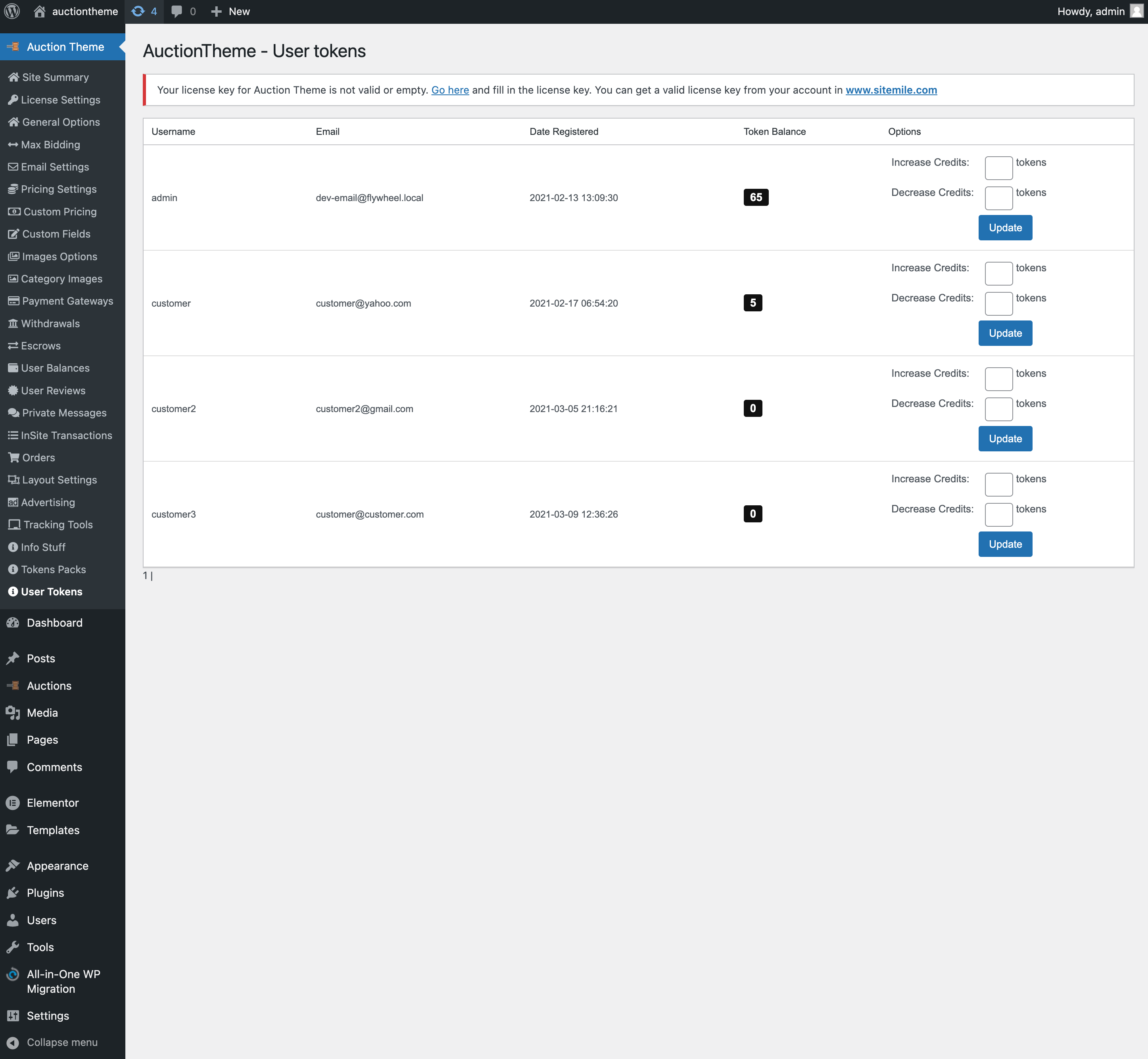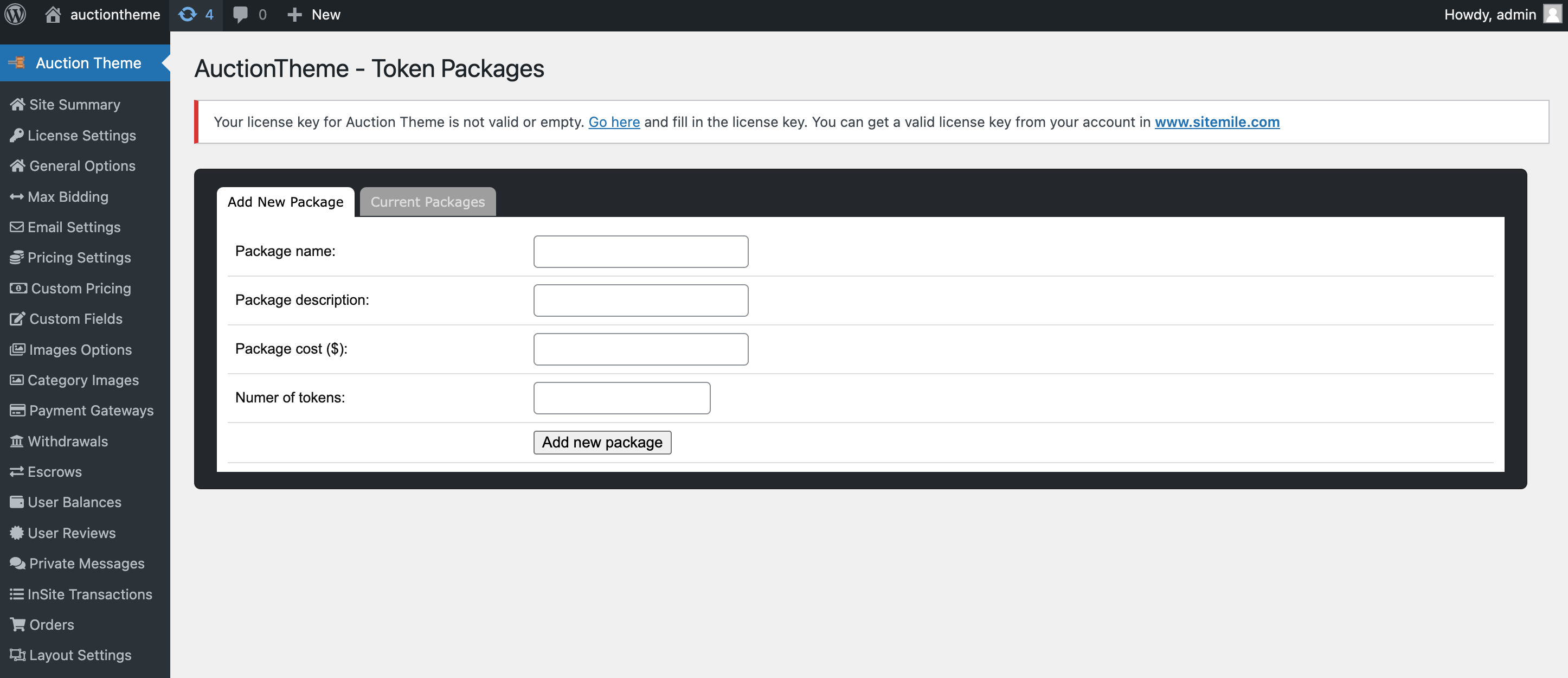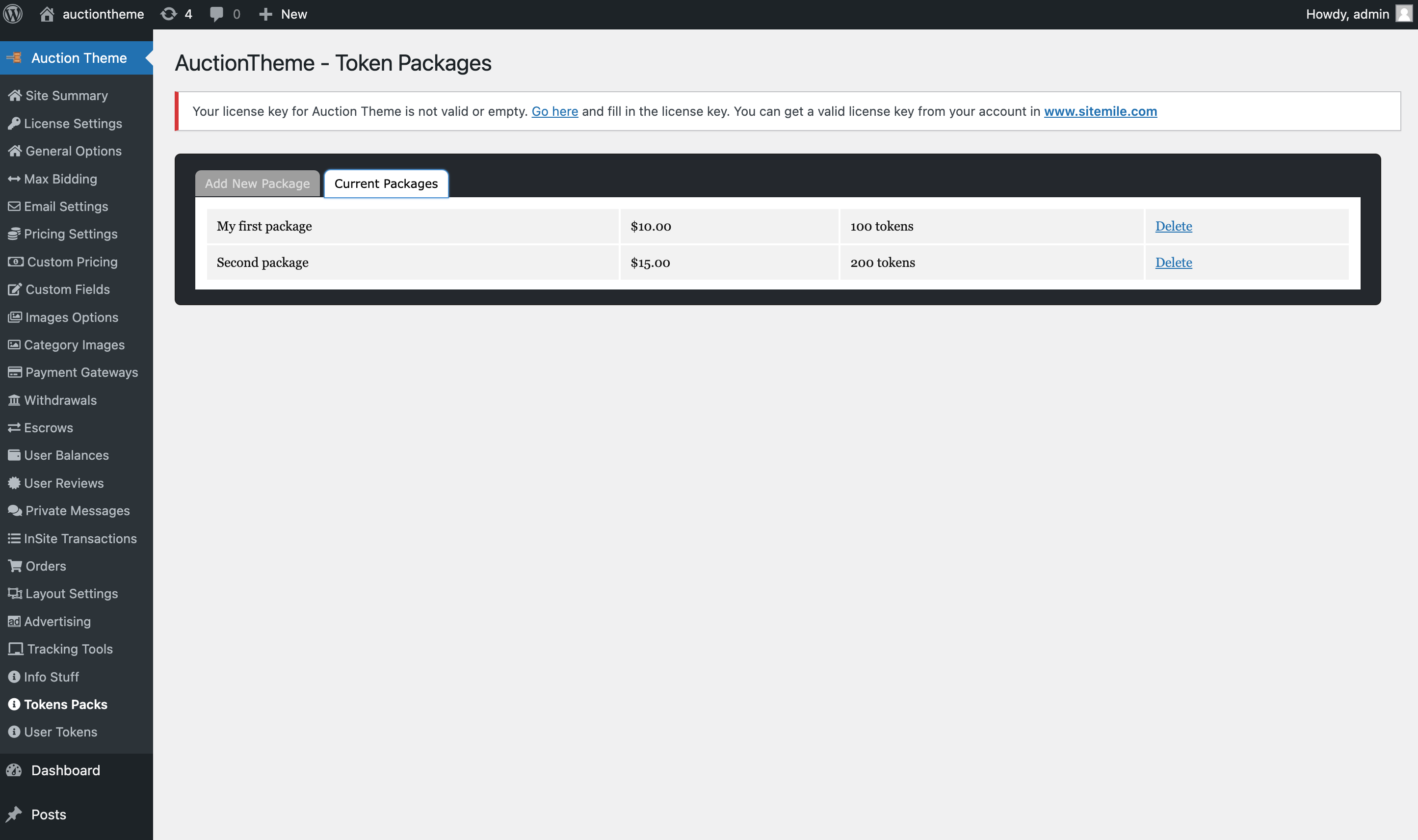 Front end area
After installation, and after defining your packages, the user will be presented with a new menu item called "Tokens" in this account area. He can then click to buy any of the packages.
PRO tip: read more tips about auction sites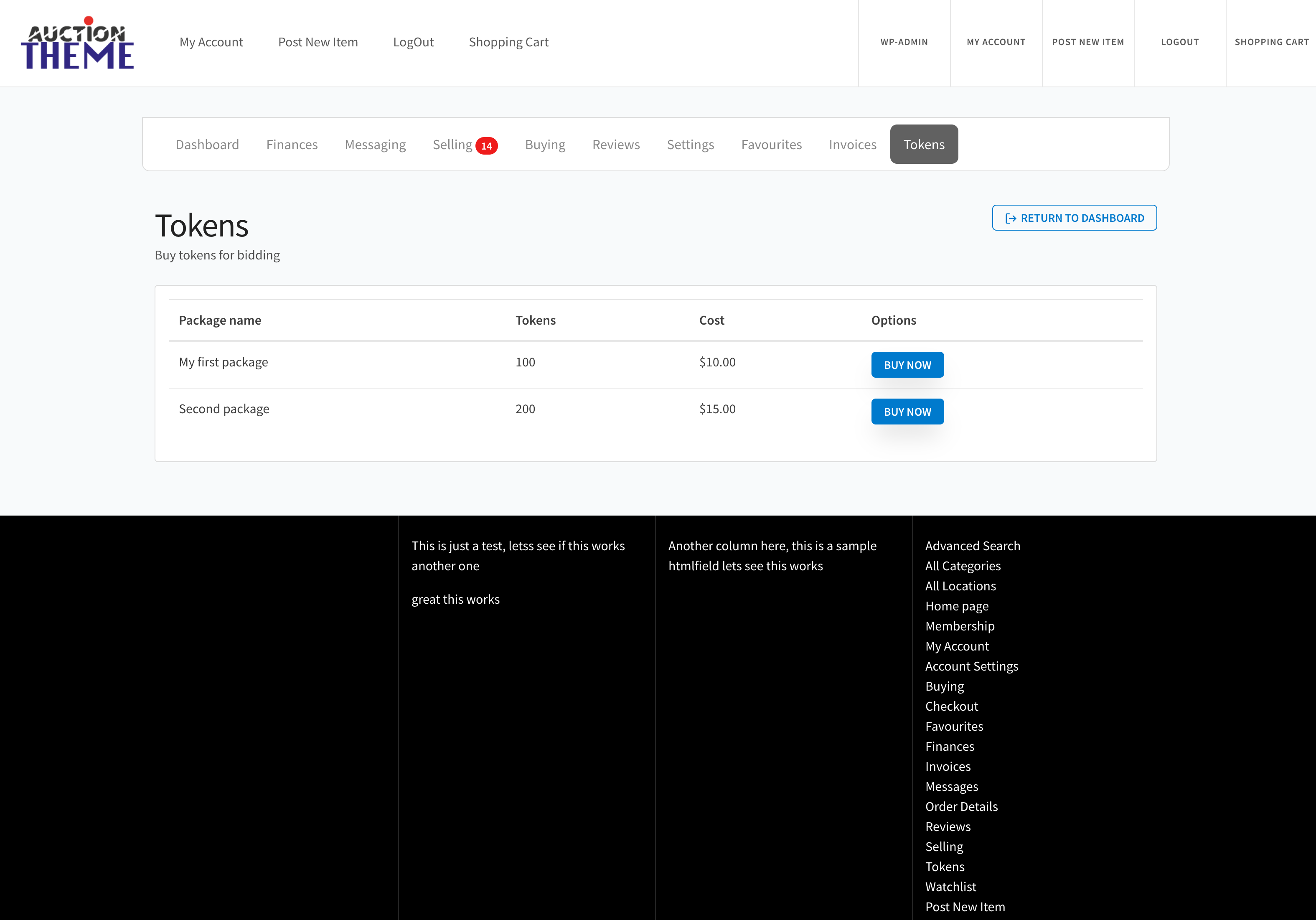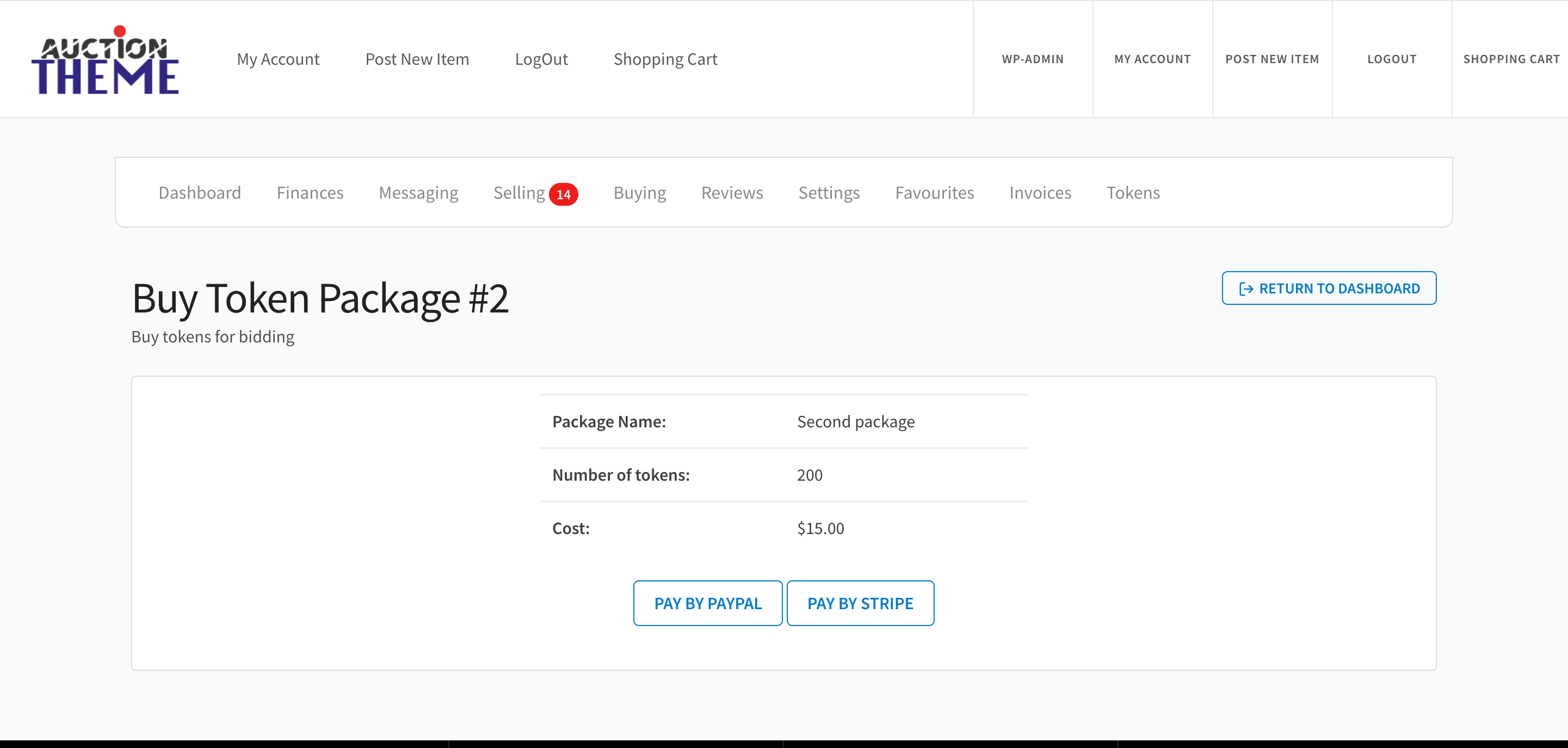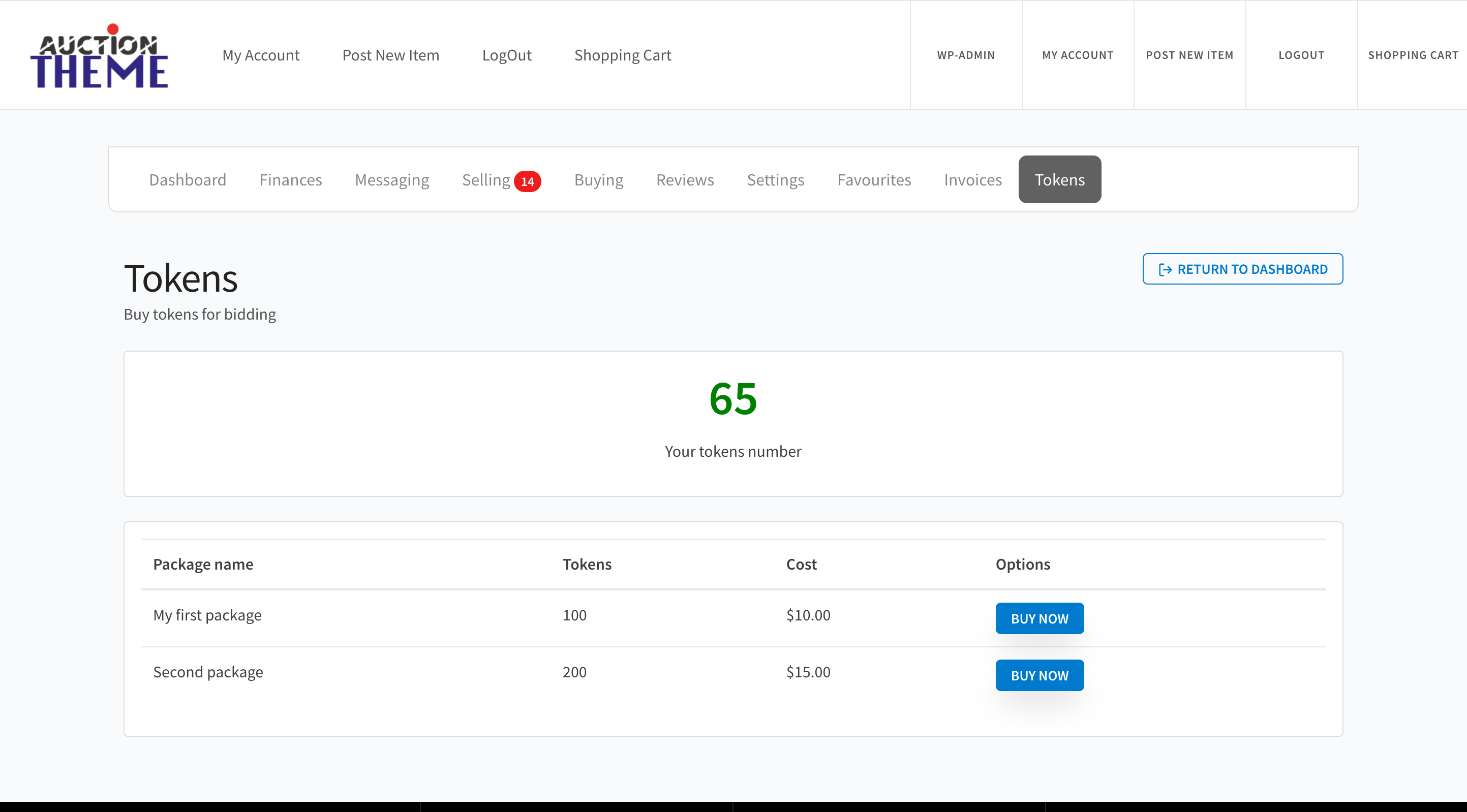 This is in short what the token extension contains, which comes included in the pro version of the auction theme. With this extension you can further monetise the website, thus letting you make more profit out of your website using the auction theme. For more information see the pricing and purchase options. This could be like sellbid of course. And also you can read about having an auction site with wordpress. And about using an auction builder.