Hey there, you are probably here because you are trying to find the best fiverr clone script or wordpress theme. We have a great solution in the form of the WordPress Microjobs Pricerr Theme. The microjobs theme is the perfect tool if you want to launch a fiverr clone website. And you can even create a fiverr clone app. Because our theme comes in the entrepreneur package with a mobile app too. Both for ios and android.
Read more about choosing a theme for your WordPress website.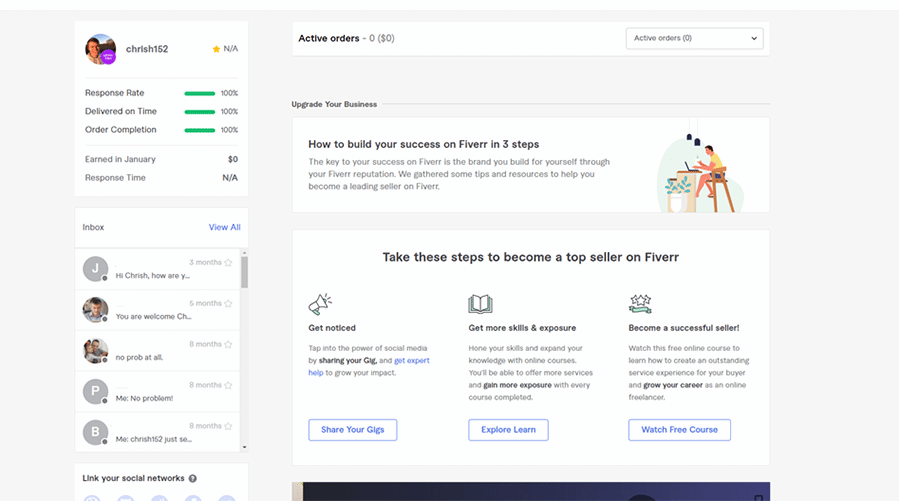 What is fiverr clone website ?
A fiverr clone app or website is a website that has a micro job model flow for the content and for its users. That means the service providers will signup for the website and post their services. Then interested buyers will find their service and buy it from the platform. And at this point they can communicate via chat or messages and actually deliver the work/product. This model can be applied for virtual services and even for physical goods.
How to create a fiverr clone website ?
There are many ways to create a website or an app. But the easiest by far is to use wordpress. But, you might wonder what is wordpress and the answer is simple. A very popular CMS system that is FREE. So using wordpress and a theme like our pricerr theme is the easiest and cheapest way to start a freelancer fiverr clone app/site. So best is to find the perfect theme for this purpose.
Fiverr clone website alternatives
An alternative would be to use something other than wordpress. Which might be great, but will require a budget 10-20 times more than our top package costs. So our wordpress theme is the best solution for anyone that wants to start and MVP with as little as under 1-10k $. Otherwise custom made solutions might cost 50-100.000$ to build such platforms.
In the wordpress space you have microjobs engine, from engine themes, or hireo, or even hivepress. But all those are workaround solutions, and do not go to the actual core of a fiverr like website. And the support is not that good. So the pricerr theme that we offer remains the only viable solution on the long term.
How to clone Fiverr app
The easiest way is to use wordpress, and specifically a wordpress theme like the pricerr microjobs theme. Because the theme comes with everything in it and you will not need any extra plugins to create the app. Its an all in one package solution for all the entrepreneurs out there.
WordPress Fiverr Clone vs Reactjs/Laravel PHP
As said above, the wordpress way is the easiest and cheapest, and will be a good start for someone with limited budget and wanting to build their MVP to show to investors or something. Instead of spending 50-100k$ on a custom made solution, spend 299$ – 6,000$ (version with mobile app) on our complete microjobs theme system. A perfect alternative to the classic fiverr clone script. Because wordpress is based on php, this is very similar to a classic fiverr php clone or a fiverr clone laravel.
Also for more information you can read a more complete buide about fiverr like themes and clones.
Conclusion
If you want to have a micro job website, with an app, just dont hesitate to check out our microjobs pricerr theme. Our support is always on in case you have issues with setup, and we also offer customisation services so you can take this to the next level.
Rea another article about fiverr clone creation.