In this article we want to create some sort of topical map relating to the classified ads theme and creating of classified ads websites or any kind. Because here at sitemile we specialise into developing ready made WordPress premium templates for over 10 years and have launched thousands of websites over the years.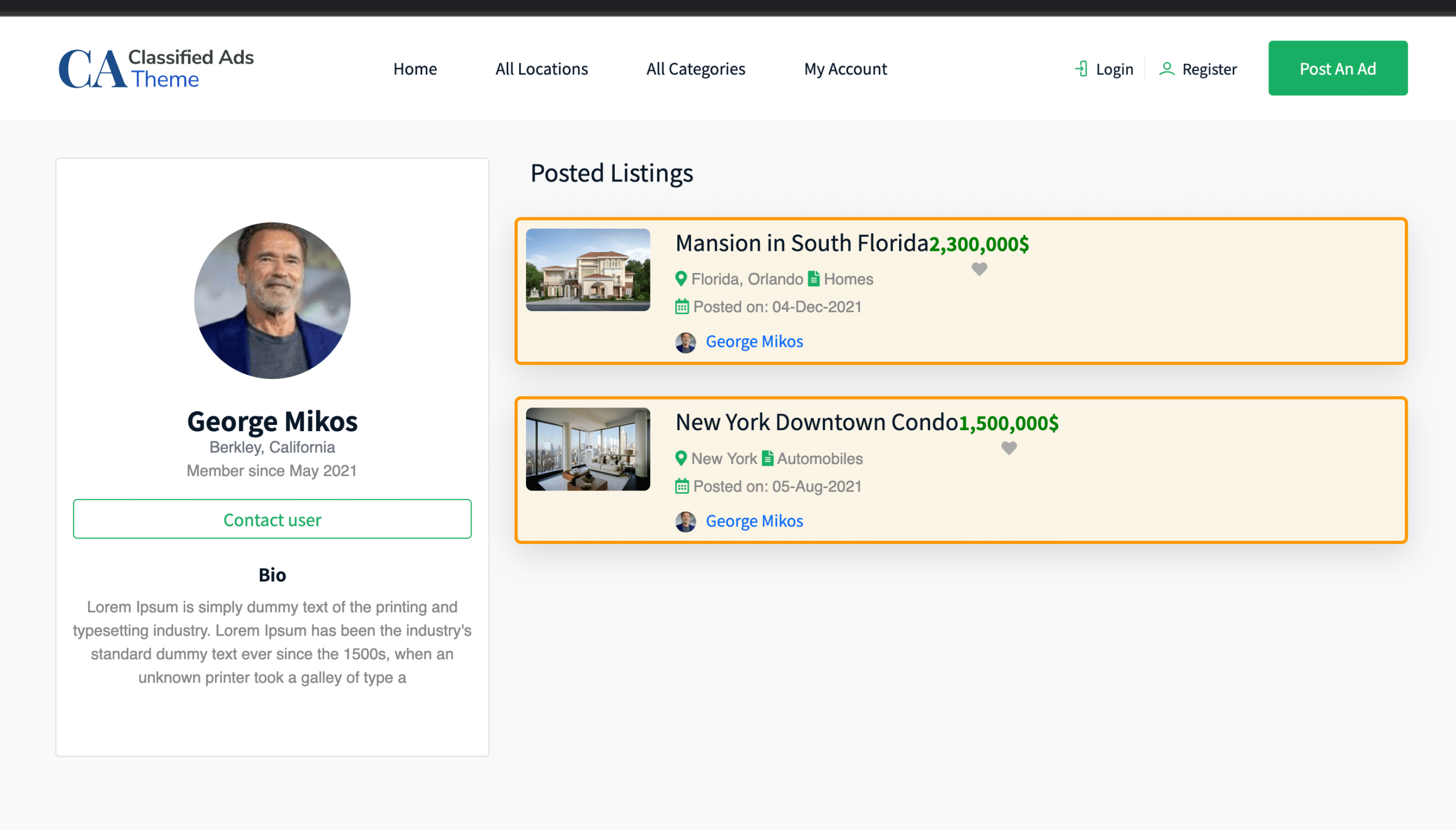 About the features of the classified theme
The Classified Ads Theme is a comprehensive solution for creating a robust and efficient classified ads platform, and one of its standout features is its seamless customization capabilities. This theme allows users to easily tailor the layout, design, and functionality to meet their specific needs and preferences. Users can choose from various color schemes, fonts, and page templates to create a unique and visually appealing website. The theme also supports various custom fields and forms, enabling users to collect the information they need from their users and listings. This high level of customization ensures that the website can effectively serve its intended purpose, providing an intuitive and user-friendly experience for both advertisers and buyers.
Another significant feature of the Classified Ads Theme is its advanced search functionality. This feature enables users to quickly and efficiently find the listings they are looking for. The theme offers various filters and sorting options, allowing users to narrow down their search based on different criteria such as location, price, category, and more. This advanced search functionality enhances the user experience by saving time and effort, making it easier for users to find relevant listings. Additionally, the theme supports geolocation features, allowing users to find listings in their area or explore listings in other locations, further enhancing the search experience.
Security features of the classified theme
Lastly, the Classified Ads Theme is equipped with robust security features to ensure the safety and integrity of the platform. It includes various security measures such as captcha verification, email verification, and more to prevent spam and unauthorized access to the platform. Users can also report listings that violate the platform's terms and conditions, ensuring that the listings on the website are legitimate and reliable. The theme also supports secure payment gateways, allowing users to safely and securely conduct transactions on the platform. These security features provide peace of mind for both advertisers and buyers, creating a trustworthy and reliable classified ads platform.
These features will help you launch different types of classifieds websites like: auto, automotive, garage sale, marketplace, various goods, personal.
List of classified ads theme articles
So you see with these many resources isn't hard to launch your own classified ads website, or a listing website or even a marketplace website. And that is especially valid for local communities and cities.