Updated: 11 Sep 2023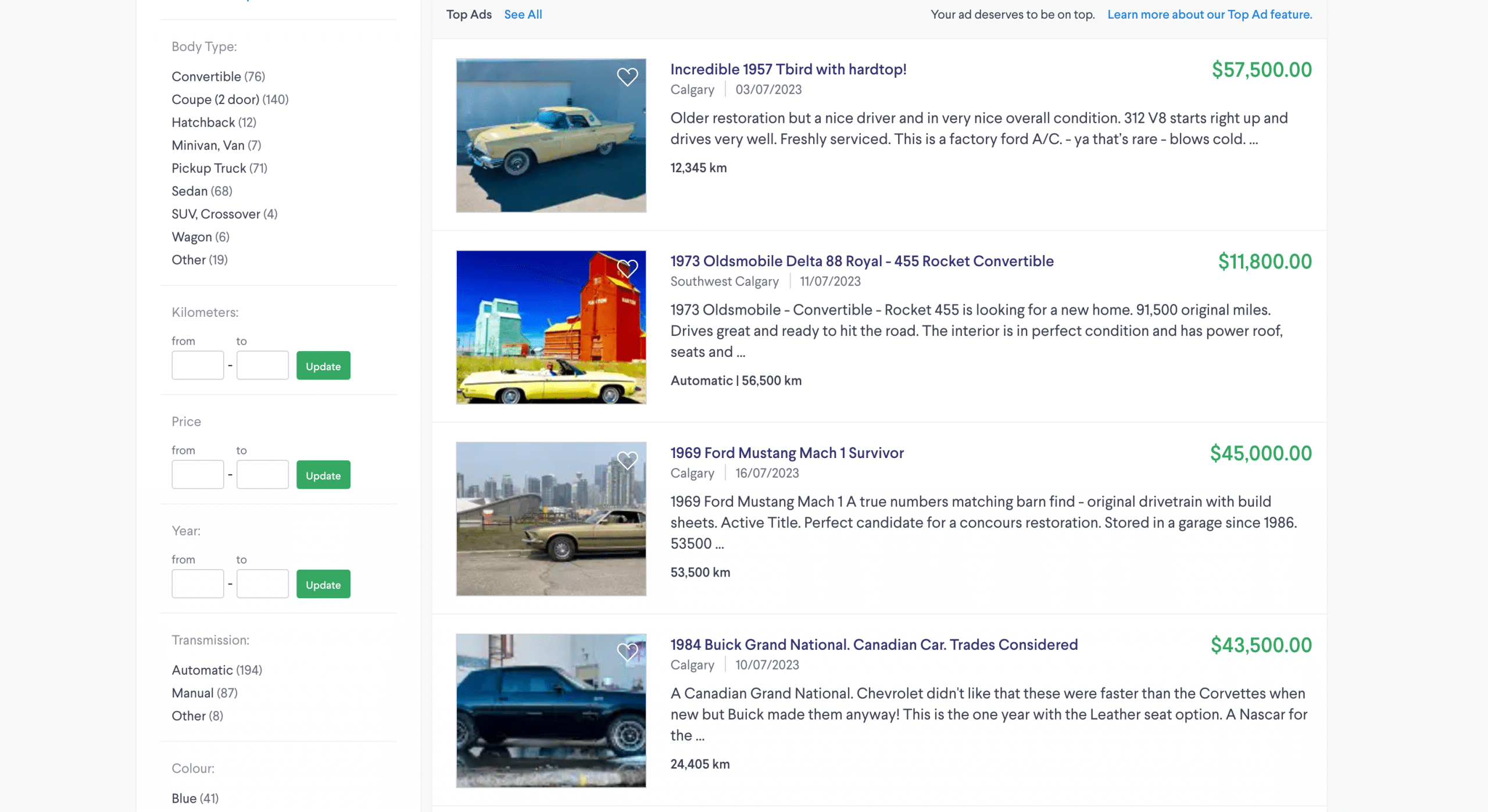 Are you interested in starting a business without the need for tangible products? Do you wish to sidestep the risks and substantial initial investment associated with product development? Are you seeking a business model that continues to generate revenue even when you're asleep or spending time with friends? If these are your objectives, you've come to the right place. One of the few business models that can provide consistent profits with minimal effort and investment is the creation of a classified ads website.
However, it's worth noting that there's a plethora of classified ads website builders available. Regrettably, only a handful are commendable due to the significant initial costs they impose, which can be daunting for aspiring entrepreneurs wanting to start a classified ads website. Additionally, many of these website solutions fall short in terms of scalability and maintaining low costs in the long run.
But don't fret – as the adage goes, "For every problem, there's a solution." This article will guide you on how to build a classified website akin to Craigslist or OLX using WordPress, free of charge. Well almost except the cost of the WordPress theme. Moreover, we'll demonstrate how to effectively monetize these sites. So, let's set the wheels in motion.
More details about the classified ads website builders
To create a classified ads website has never been easier than it is right now. There are so many tools, one that are easier and ones that are more professional. We can tell you that you can use wordpress plugins, themes, php classifieds software, and classified website builders. Bottom line is, start and create your classifieds site and make money. Lets dive in and see the best classified ads website design possibilities.
Is it even possible to do this very quickly and cheap ? We think it is! But you have to set your expectations based on your business model.
What are Classifieds websites?
Classifieds websites are online platforms where users can post ads to buy, sell, or trade products, services, and jobs. They have categories for easy organization, allow searches with filters, and facilitate interactions between buyers and sellers. Popular examples include Craigslist, OLX, and Gumtree.
The concept of classified advertising dates back to newspapers, where advertisements were categorized and placed in specific sections of the publication. With the advent of the internet, classifieds shifted to online platforms, making it more accessible and reaching a broader audience.
A little overview of classifieds websites
A classified ad website can be created in multiple ways including custom work, or using open source frameworks like wordpress or joomla. The last ones will offer you a turnkey classified ads website, and some even offer a free classified template. But the easiest way how to create a classified ad website is with wordpress. This is totally different than shopify classifieds or wix auctions/classifieds, where they offer a hosted solution. And in wordpress you own the website and can add any additional feature.
Now lets see about some questions we can ask about classified websites in general so we can better understand.
What is a classified website ?
A classified website is an online platform that facilitates users in posting and browsing advertisements for various products, services, or job opportunities. It connects sellers with potential buyers, renters, or job seekers, allowing users to create accounts, submit ads with detailed information, and communicate directly through the website's messaging system. The website's structure typically includes search functionality, category organization, and user profiles to enhance user experience. Additionally, some classified websites may incorporate payment integration for premium listings or other featured services. Due to their accessibility and wide audience reach, classified websites have gained popularity as convenient virtual marketplaces for local and international transactions.
To create a classified website, one must define the website's purpose and target audience, plan its structure and features, choose a domain name and web hosting, and select a content management system (CMS) or classified script. Next, categories are created, and user registration and profiles are implemented. Developers then focus on listing submission and management functionality, search and filtering options, communication and messaging features, and secure payment integration. Testing and optimization are essential before the official launch, followed by promoting the website through marketing strategies such as SEO, social media, and advertising.
How do I create a classified website?
A Detailed Guide on How to Create a Classified Website
To create a classified website, you can follow these steps:
Define your website's purpose and target audience: Determine the specific niche or category your classified website will focus on. Identify your target audience to tailor your website accordingly.
Plan your website's structure and features: Determine the sections and categories you want to include on your website. Common categories may include real estate, jobs, vehicles, services, and items for sale. Decide on the features you want to provide, such as search filters, user registration, messaging, and payment integration.
Choose a domain name and web hosting: Select a unique and relevant domain name for your website. Find a reliable web hosting provider that offers the necessary resources and supports the technologies you plan to use.
Select a content management system (CMS): Consider using a CMS like WordPress, Drupal, or Joomla, which offer user-friendly interfaces and a wide range of plugins and themes to customize your website. Alternatively, you can opt for a classified script or software specifically designed for classified websites.
Install and configure your chosen CMS: Follow the instructions provided by your CMS or classified script to install it on your web hosting server. Configure the basic settings and customize the appearance of your website using themes and templates.
Create and organize categories: Set up the main categories and subcategories that align with your website's purpose. Create a logical structure that allows users to easily navigate and find relevant listings.
Implement user registration and profiles: Enable user registration to allow individuals to create accounts and manage their listings. Provide profile options for users to add personal information, contact details, and profile pictures.
Develop listing submission and management functionality: Create a user-friendly form for submitting listings, ensuring it includes all relevant fields and necessary information. Implement a system for users to manage their listings, including editing, deleting, and marking them as sold or expired.
Incorporate search and filtering options: Implement robust search functionality, allowing users to search for listings based on specific criteria like location, category, price range, and keywords. Enable filtering options to refine search results further.
Add communication and messaging features: Incorporate a messaging system that allows users to communicate with each other securely. This feature is particularly useful when buyers want to inquire about listings or negotiate prices.
Implement payment integration: If you plan to charge for premium listings or other paid features, integrate a secure payment gateway that enables users to make transactions directly on your website.
Ensure website security: Implement security measures like SSL certificates, user authentication, and data encryption to protect user information and secure transactions.
Test and launch your website: Thoroughly test your website's functionality, usability, and responsiveness across different devices and browsers. Make any necessary adjustments and optimizations before officially launching your classified website.
Promote and market your website: Use various marketing strategies to attract users to your classified website. This can include SEO optimization, social media marketing, content creation, and advertising.
Remember that creating a classified website requires a combination of technical skills, design knowledge, and marketing expertise. If you are not familiar with web development, you may consider hiring a professional or utilizing freelance services to assist you in building your classified website efficiently.
How to make a website like Craigslist?
Building a site like craigslist can be easy with the right tools. And in order to build it you will need a piece of software, like a classified script or a classified theme. We have written an in depth article on how to launch a craigslist type of website. Basically read that article to find out how to build a craigslist clone.
Thinking of money all the time, and making profits
So bottom line, you want to create a classified ads website, correct ? Thats good, and you want to make money with it ? Because whats the point in creating a website, if you do not make money with it. So lets dive into the various ways to create a classified ads website and see some nice classified website design. Ah and before i forget, if this is successful, then you have a classified website for sale on your hands.
And no matter what people say, classified ads websites are profitable, for sure! Look at kijiji or other platforms, I bet you know they make hundreds of thousands of $$$ each month!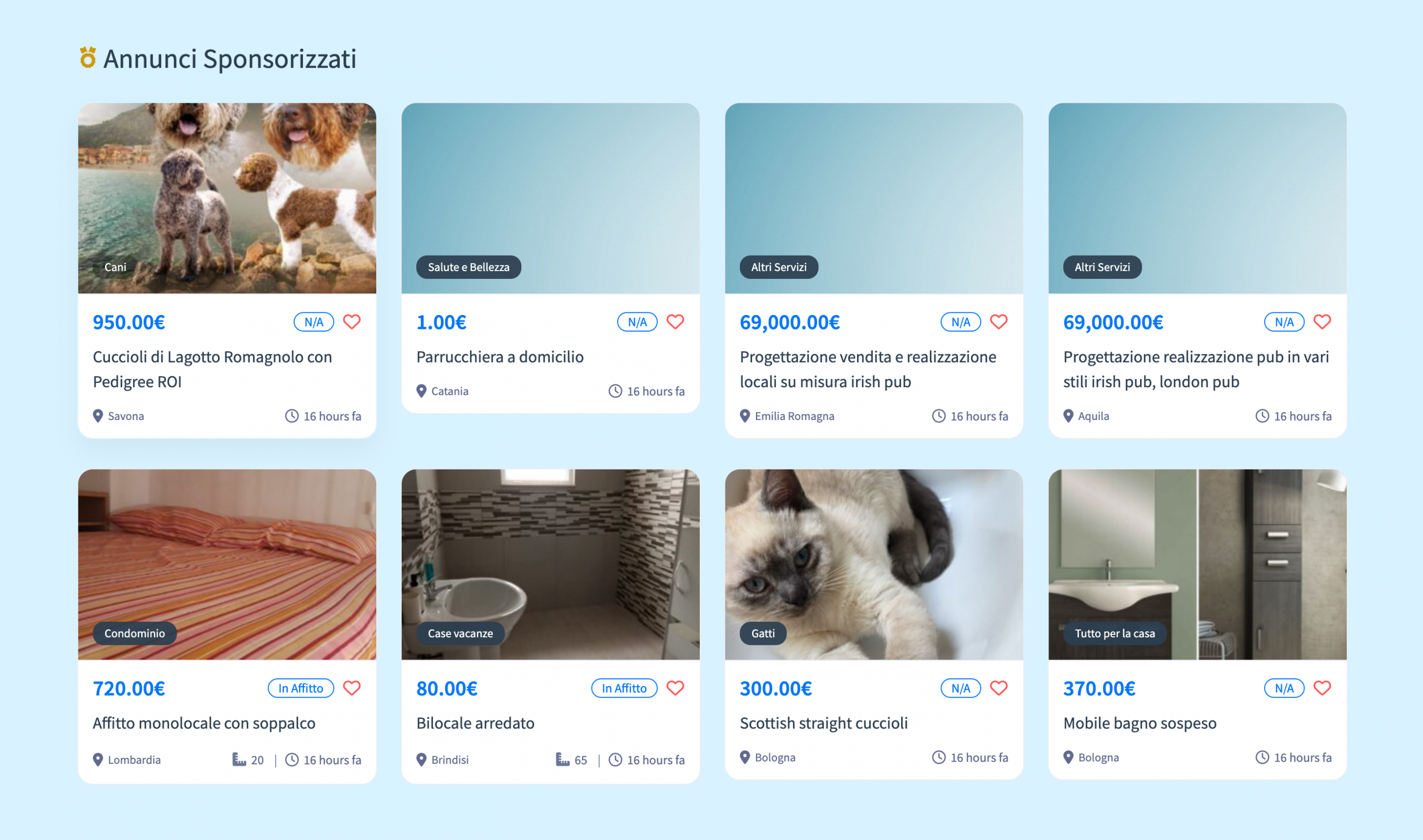 In the digital era, creating a classified ads website is a fantastic way to reach a vast audience. If you're wondering how to build a classified ads site, you've come to the right place. This comprehensive guide will walk you through the process of setting up your own classified ads website using WordPress, the world's most popular website builder.
How do I monetize my free classified website?
You can monetize your free classified website through various methods, including:
Featured Listings: Offer sellers the option to promote their ads by featuring them at the top of the listings or in a specific section for a fee.
Premium Memberships: Introduce premium membership plans that provide additional benefits, such as unlimited ad postings, higher visibility, or special features, available at a subscription cost.
Ad Banners and Sponsorships: Allow businesses to place targeted ad banners or sponsor specific sections of your website to generate advertising revenue.
Google AdSense: Integrate Google AdSense or other ad networks to display relevant ads on your website and earn revenue based on clicks or impressions.
Affiliate Marketing: Partner with relevant affiliate programs, promoting products or services that align with your website's niche, and earn commissions for successful referrals.
Paid Promotions: Offer paid promotional packages where you actively promote certain ads through social media, newsletters, or other channels.
Job Postings and Featured Resumes: If your classified website includes a job section, charge employers for posting job listings and job seekers for featuring their resumes.
Verification Services: Provide optional verification services for users to enhance trust and credibility, charging a fee for verification badges.
Remember to strike a balance between monetization and user experience, ensuring that the methods you implement do not overwhelm or discourage users from using your platform.
Lets see if there are easy ways to create a classifieds website
We'll delve into the best WordPress themes for classified ads, discuss the top WordPress classified ads plugins, and provide a step-by-step WordPress classified ads tutorial. Whether you're looking for a free classified ads WordPress theme or a premium one, we've got you covered.
Our guide will also touch on the technical aspects of setting up a WordPress classified ads website, including how to optimize your site for search engines. We'll explore the importance of classified ads website SEO and share tips on how to improve your site's visibility in search engine results.
By the end of this guide, you'll have a clear understanding of how to use the WordPress classified ads script and the WordPress classified ads website builder to create a successful classified ads platform. So, whether you're a seasoned web developer or a beginner, this tutorial will equip you with the knowledge and tools you need to launch your classified ads website.
Stay tuned as we unravel the process of creating a classified ads website with WordPress, a journey that promises to be both educational and exciting. Let's get started!
Developing the best classified ads website
Using WordPress to launch a classified ads website has several benefits. Firstly, it is a cost-effective solution as WordPress is free and there are many affordable themes and plugins available. Additionally, WordPress is user-friendly and highly customizable, enabling you to create a website that is tailored to your specific needs.
Read below and find out how to use this great classified website builder tool and get the most of creating a classified ads website. And launching the best online classifieds type of sites.
How to make a classified ads website with wordpress
If you're interested in creating a classified ads website with WordPress, there are several steps you can follow to get started. First, you'll need to choose a WordPress theme that's well-suited to classified ads. Look for themes that offer custom post types or taxonomies, as these can help you organize your listings effectively.
Once you've chosen a theme, you'll need to install and configure the necessary plugins. There are several plugins available that can help you create a classified ads website, including WP Adverts, ClassiPress, and AWPCP, or the sitemile classified theme. Be sure to read reviews and compare features to choose the one that best fits your needs.
Next, you'll need to create categories and subcategories for your listings. This can help users easily find what they're looking for and make your website more user-friendly. Consider using keyword-rich titles and descriptions for your categories to improve your website's SEO.
To add listings to your website, you'll need to create custom forms that allow users to submit their ads. Use plugins like Gravity Forms or Contact Form 7 to create custom forms that include fields for all the relevant information you want to collect, such as price, location, and contact information.
Finally, consider implementing features like paid listings, featured listings, and user reviews to help monetize your website and increase engagement. With these steps, you can create a fully functional classified ads website with WordPress that meets the needs of both buyers and sellers.
Getting started when building a classified ads website with WordPress
To get started, you'll need to install WordPress on your web hosting account and select a suitable theme and plugins for your classified ads website. Once your website is up and running, you can promote it by optimizing your content for search engines and attracting users to your platform.
Overall, launching a classified ads website with WordPress is an efficient and practical solution that allows you to create a professional-looking website with minimal effort and expense. And it allows taxonomies which makes classified ads categories list easy to build.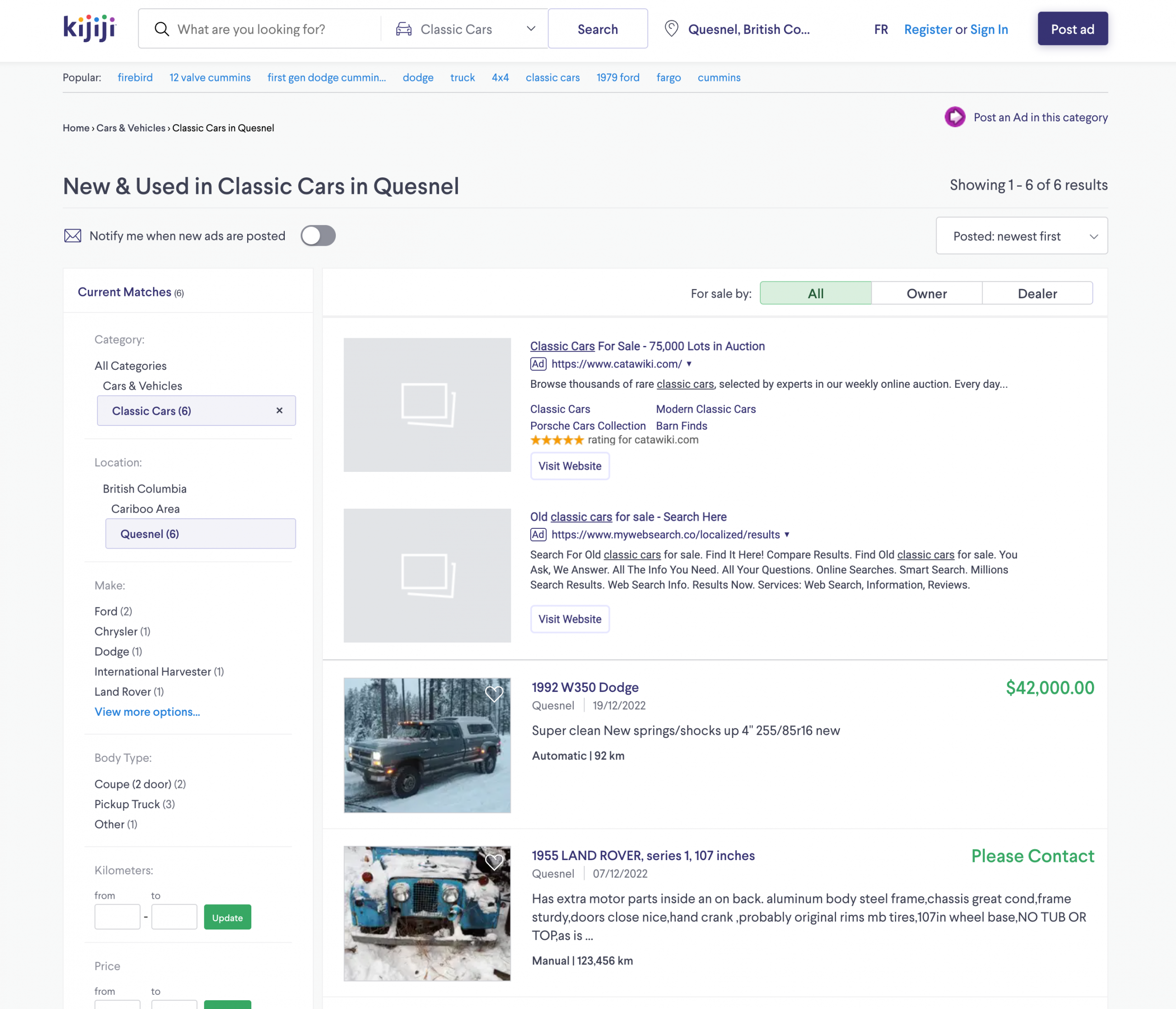 Classified ads website builder
A classified ads website builder is a tool that allows you to create a fully functional classified ads website without any coding knowledge. These website builders come with pre-designed templates and themes that you can customize to fit your needs. They also provide you with features such as user registration, payment processing, and ad management. With a classified ads website builder, you can create a professional-looking website quickly and easily, without the need for technical skills. Simply choose a website builder that meets your requirements, sign up for an account, and start building your classified ads website. Basically with this, you have a readymade classified website on your hands.
Is wordpress good for classifieds ?
As other site types, wordpress is indeed good for classified ads websites. It is easy to use and install and with a classified theme or a classified plugin you can create a site within minutes. Using the proper theme or plugin is the solution for building a successful classified ads website. And wordpress is fantastic for seo too.
And by the way, this isn't a hosted classified ads software, it's something you will own and use on your own site/hosting. Because the best is to have your own classifieds platform by using our classified software.
How to create a classified website with wordpress ?
Creating a classified ads website is not an easy task, but also not a hard one with today's tools. Nowadays you have a classifieds website builder almost in every framework . And wordpress makes no difference of that rule. With the help of the proper classified ads theme, you can launch a super classified website. You might even find some free website builder that could do that. But the most effective are the wordpress premium themes. Like we have in our classified ads theme.
Are classified websites profitable ?
Yes we really think any classified ads website which works like a marketplace can be profitable. You can charge a listing fee or a featured fee and make money out of classified ads websites. Some big websites like gumtree, or kijiji, or olx, make millions from ads, and advertising.
Where do I find open source classifieds ?
In the real world, and in production websites, its quite risky to use open source classified website, and you are better off with an enterprise classified platform. That means that you are better off with a paid premium solution, rather than a free classified script or open classifieds, which you wont have support for.
What kind of classified ads website can you build ?
When it comes to the purpose of the site itself, you can have many possibilities. We are going to present you a list of site types that you can build and make profit of, using our classifieds software:
classifieds for automobiles, like motors and auto
classifieds for automotive parts
classifieds for pets
general classifieds sites like kijiji, gumtree, craigslist, or like jiji.ng
personal classified ads
How to create an advertising website
Creating an advertising website involves market research, planning, design, content creation, monetization, and promotion. Understand your audience and competitors. Define your site's purpose and structure. Design a user-friendly, SEO-optimized site. Create engaging content and decide on a monetization strategy, such as PPC ads or affiliate marketing. Promote your site using SEO, social media, and email marketing. Regularly update and improve your site based on analytics and user feedback.
How do classified websites make money
The main monetisation tools of a classified ads website is charging for listing your product or ad in the site. Also the site owners can charge for advertising on their site. Since is a marketplace website they can also make money out of selling an item in the site, like a commission fee. So the monetisation features of the Classified website template is crucial, and using the best theme for classifieds is very important. So now you know that online classifieds can be a good source of income for the owner of the website. And a classified website builder theme will be just the thing you need. Learn more here about making money with classified ads websites.
About classified ads software
Classified ads software is a type of software that enables users to create and manage classified ads on their website. It is an essential tool for creating a classified ads website. With classified ads software, users can easily create ads, manage them, and enable users to search and view ads on their website. And this software is designed to make the process of creating and managing classified ads simple and easy. It is essential for businesses, individuals, and organizations that want to create a classified ads website.
One of the key features of classified ads software is its ability to manage user accounts. Users can create accounts, login, and post ads on the website. The best classified ad software also allows administrators to manage user accounts, including deleting accounts, updating user profiles, and managing user permissions. This feature ensures that the website is secure and that users can manage their accounts and ads with ease.
Another important feature of classified ads software is its ability to manage ads. Users can create, edit, and delete ads from their account. The software also allows administrators to manage ads on the website, including approving or rejecting ads, editing ads, and deleting ads. This feature ensures that ads on the website are relevant and of high quality.
Lastly, classified ads software provides search functionality. Users can search for ads based on keywords, location, and other parameters. The software also allows administrators to manage search functionality, including configuring search parameters and adding or removing search filters. This feature ensures that users can easily find the ads they are looking for on the website.
In conclusion, classified ads software is an essential tool for creating a classified ads website. It enables users to create and manage ads, manage user accounts, and provide search functionality. With classifieds software, businesses, individuals, and organizations can create a website that is easy to use, secure, and relevant to users.
Do you want to create a bespoke classified ads website ? Just let us know and get a free price quote. See how we have developed a site like jiji or kijiji.
How do I create a classified ad website in WordPress?
Either by using a classified ads plugin, or using a classified listing theme. And would could try any of the classified ads out there because its very simple and will cost you as low as $99 to get started. Even sitemile offers a classified ads theme for WordPress that can be used and installed right away. And some even offer a woocommerce classified ads plugin.
How do I create a website for classified ads?
Simply by getting a hosting package and a domain name. And the software or the CMS used can be WordPress. Because WordPress is so versatile and you can use many classified ads plugins or themes. But you need to find the best classified wordpress plugin.
Is classified ads website profitable?
Yes, a classified ads website can be profitable if it is well-managed and marketed effectively. By charging for ad placements, offering premium features or memberships, and partnering with advertisers, a classified ads website can generate revenue. However, the success of the website will depend on factors such as competition, user engagement, and the overall market demand for classified ads in your niche.
Which plugin can be used to create a classified site using WordPress?
There are several plugins that can be used to create a classified site using WordPress, but one of the most popular ones is the "Classifieds" plugin by AWPCP (Another WordPress Classifieds Plugin). This plugin is free to use and offers a range of features, such as ad listing management, customizable fields and forms, payment gateways, and email notifications. Other popular classified ads plugins for WordPress include WPAdverts, WPClassifieds, ClassiPress by AppThemes and sitemile classified theme.
How to create a website like Craigslist?
You can create a website like craigslist by either buying a classified theme or a WordPress classified plugin, or by hiring a web development agency to build the website from scratch. Of course the latter solution is more professional and intended for business and enterprise projects. Find out more about launching a craigslist clone.
How do I monetize my free classified website?
Ways to monetize a free classified website include offering premium ad placements, charging for advanced features or memberships, displaying third-party ads, earning affiliate commissions, or selling user data. It's important to balance revenue generation with user experience to ensure success.
Is WordPress ad free?
No, WordPress itself is not completely ad-free. However, the core WordPress software does not display any ads. It is up to the website owner to decide whether or not to display ads on their site, and they can do so using various methods, such as installing ad plugins or integrating with ad networks
Are classified ads paid?
It depends on the website and its business model. Some classified ads websites offer free ad placements, while others charge a fee. The fee can be based on the duration of the ad, the ad's position on the website, or the features and enhancements included with the ad. Some classified ads websites offer both free and paid options, with additional benefits for paid placements. Ultimately, whether or not classified ads are paid will depend on the specific website and its monetization strategy.
Do classified ads help with SEO?
Yes, classified ads can help with SEO by providing backlinks, targeting keywords, and driving referral traffic to your website. However, their effectiveness will depend on various factors, such as the quality and relevance of the ad and your website's overall SEO.
How much money do websites make from ads?
It's difficult to provide an exact amount or range because the amount of money websites make from ads can vary widely. Some websites may make only a few dollars per month from ads, while others can make thousands or even millions of dollars per month. The exact amount will depend on factors such as the website's traffic, ad placement, format, niche, and industry.
Which is the best Classifieds site?
The "best" classifieds site can depend on various factors such as the type of items you're looking to buy or sell, your location, and the level of user-friendliness you prefer. However, some of the most popular classifieds sites globally include:
Craigslist: Known for its wide variety of categories and its presence in many cities and countries around the world.
eBay Classifieds: Offers a wide range of categories and is available in many countries. eBay is particularly known for auctions, but it also has a substantial classifieds section.
Facebook Marketplace: Integrated with the Facebook platform, it allows users to buy and sell items in their local communities.
Gumtree: Particularly popular in the UK, Australia, and South Africa, it offers a wide range of categories.
OLX: Popular in many countries outside the US, including India, Brazil, and Poland.
What is the difference between marketplace and classifieds?
Marketplaces like Amazon and eBay directly connect buyers and sellers within the platform, enabling transactions. On the other hand, classifieds websites like Craigslist and OLX allow users to post ads for buying, selling, or offering items, but the actual transactions happen outside the platform. This is riskier for the site user basically the customer, but easier for the platform owner. Because they do not have to handle the transactions.
How to make a classified website successful
To make a classified website successful, focus on user-friendly design, targeted marketing, and quality content. Understand your audience's needs and provide a secure, easy-to-use platform. Optimize for SEO, use social media for promotion, and offer excellent customer service. Regularly update and improve your site based on user feedback and analytics.
How do I add classified ads to WordPress?
Adding classified ads to your WordPress website is a simple process that can be done in just a few steps. First, you need to choose a classified ads plugin or theme that fits your needs. Once you have installed and activated the plugin or theme, you can start creating categories and adding listings. The plugin or theme will provide you with a user-friendly interface where you can create, edit, and manage your ads. You can also customize the appearance of your classified ads page to match your website's design. With these easy steps, you can have a fully functional classified ads section on your WordPress site in no time.
To optimize your classified ads website for search engines, focus on SEO best practices. Use SEO plugins like Yoast SEO or All in One SEO, which can help you optimize your website's content and structure. Incorporate trending keywords related to classified ads, online advertising, and your specific niche in your website content, meta descriptions, and titles. Regularly update your website with fresh and relevant content to improve your search engine rankings.
Remember, user experience is a crucial factor for SEO. Ensure your website is mobile-friendly, has a fast loading speed, and offers easy navigation. Also, secure your website with SSL encryption, as security is a significant ranking factor for search engines.
Lastly, promote your classified ads website on social media platforms, online forums, and through email marketing. These strategies can help drive traffic to your website, increase user engagement, and improve your website's visibility on search engines.
Launch your own classified ads website with our amazing classified ads theme for wordpress. And with this classified clone script you can create the best listing site. A real turnkey classified ads website solution.
Classified website development
Our web development team, will do the entire development process to build a classified website for you or for your business. Together with the skills and knowledge and also our WordPress classified theme which can be thought as a classified website builder, we can do an amazing job. And this will help you run a local classified website in whatever niche you wish to have.
In our development process we can either use a classified plugin or a listing plugin WordPress to build the website out for you. And although that can offer you a readymade classified website, you still need a web design agency or development agency to setup, maintain and develop new features based on your niche.
Last but not least, if you want to build a classifieds website please get in touch with us, because we can do the best, with our 12 years + of experience.