A classified ad website can be created in multiple ways including custom work, or using open source frameworks like wordpress or joomla. The last ones will offer you a turnkey classified ads website, and some even offer a free classified template. But the easiest way how to create a classified ad website is with wordpress. This is totally different than shopify classifieds or wix auctions/classifieds, where they offer a hosted solution. And in wordpress you own the website and can add any additional feature.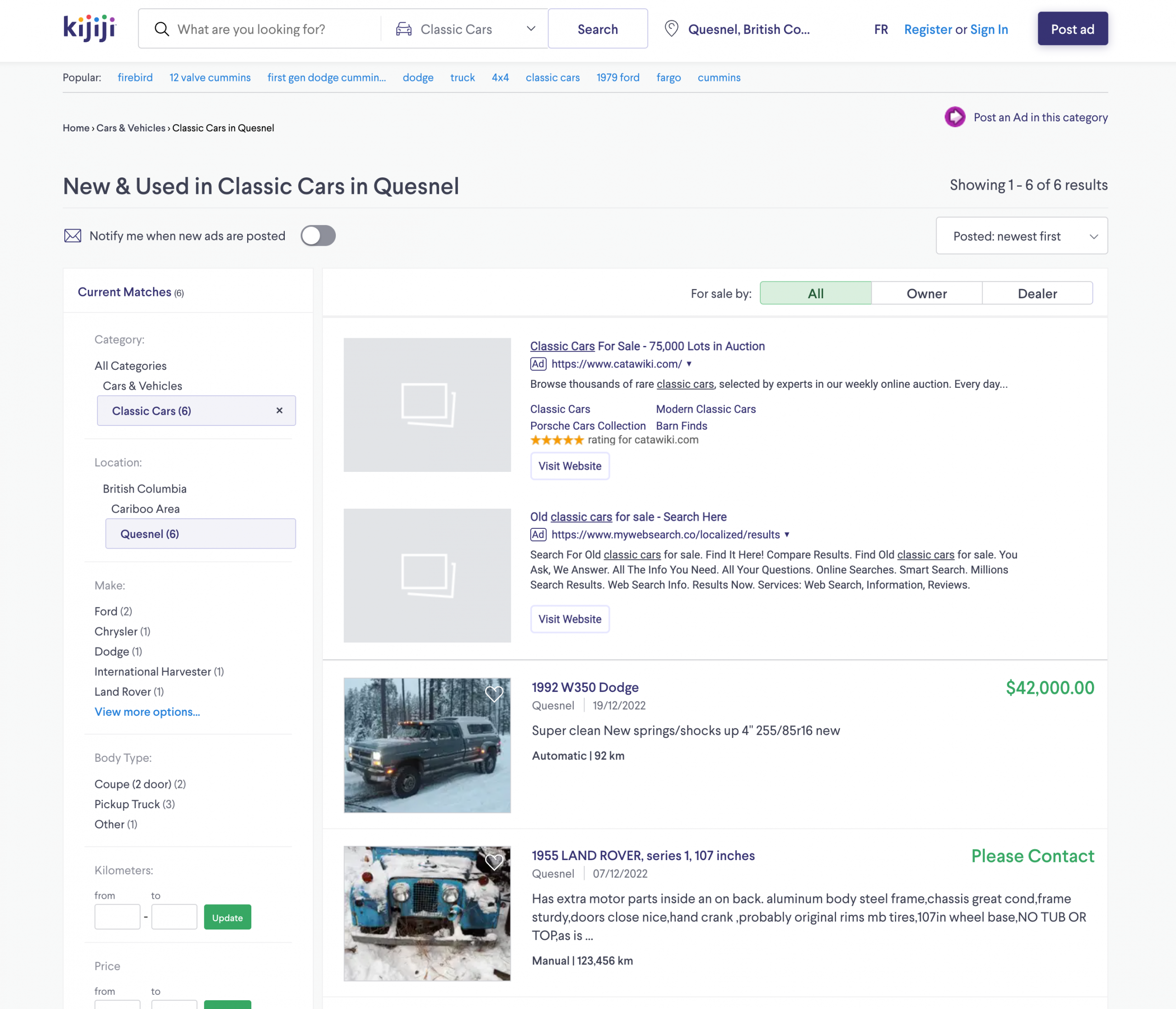 Is wordpress good for classifieds ?
As other site types, wordpress is indeed good for classified ads websites. It is easy to use and install and with a classified theme or a classified plugin you can create a site within minutes. Using the proper theme or plugin is the solution for building a successful classified ads website. And wordpress is fantastic for seo too.
How to create a classified website with wordpress ?
Creating a classified ads website is not an easy task, but also not a hard one with today's tools. Nowadays you have a classifieds website builder almost in every framework . And wordpress makes no difference of that rule. With the help of the proper classified ads theme, you can launch a super classified website. You might even find some free website builder that could do that. But the most effective are the wordpress premium themes. Like we have in our classified ads theme.
Are classified websites profitable ?
Yes we really think any classified ads website which works like a marketplace can be profitable. You can charge a listing fee or a featured fee and make money out of classified ads websites. Some big websites like gumtree, or kijiji, or olx, make millions from ads, and advertising.
Where do I find open source classifieds ?
In the real world, and in production websites, its quite risky to use open source classified website, and you are better off with an enterprise classified platform. That means that you are better off with a paid premium solution, rather than a free classified script, which you wont have support for.
What kind of classified ads website can you build ?
When it comes to the purpose of the site itself, you can have many possibilities. We are going to present you a list of site types that you can build and make profit of, using our classified ads software:
classifieds for real estate
classifieds for automobiles, like motors and auto
classifieds for automotive parts
classifieds for pets
general classifieds sites like kijiji, gumtree, craigslist
personal classified ads
How do classified websites make money
The main monetisation tools of a classified ads website is charging for listing your product or ad in the site. Also the site owners can charge for advertising on their site. Since is a marketplace website they can also make money out of selling an item in the site, like a commission fee. So the monetisation features of the Classified website template is crucial, and using the best theme for classifieds is very important. So now you know that online classifieds can be a good source of income for the owner of the website. And a classified website builder theme will be just the thing you need.