hello guys, today we are presenting a use case for our microjob pricerr theme that we custom made for a customer of ours. Its about creating a marketplace for instagram influencers, where users/influencers can post their services to attract companies to use their services. Along with this, the advertisers can also post their needs (promotion request for quotes), and influencers can bid/post proposals for those jobs. Below you will find some screenshots of how the site was transformed to make this influencers marketplace setup. If you want a similar website done, please contact us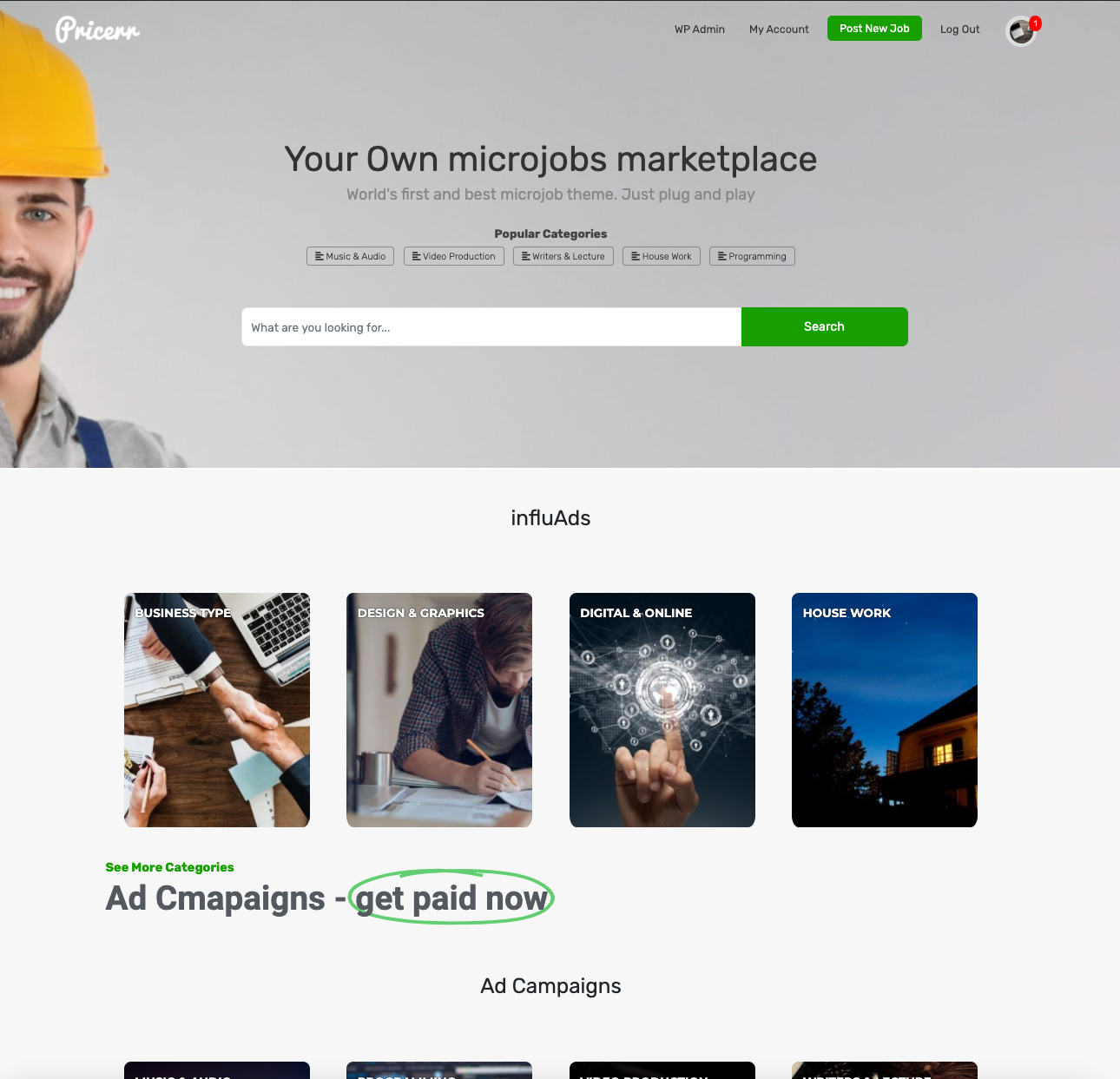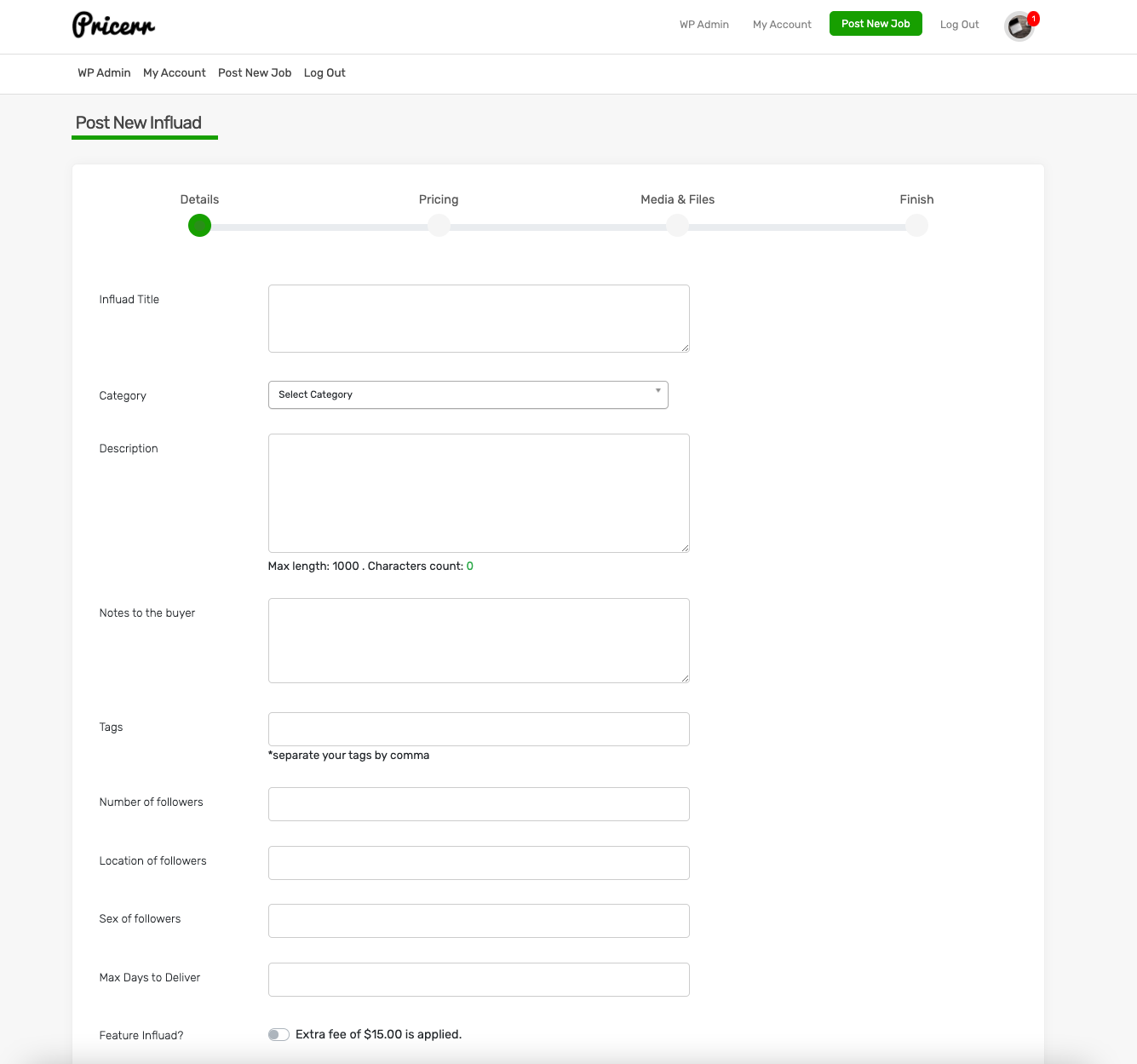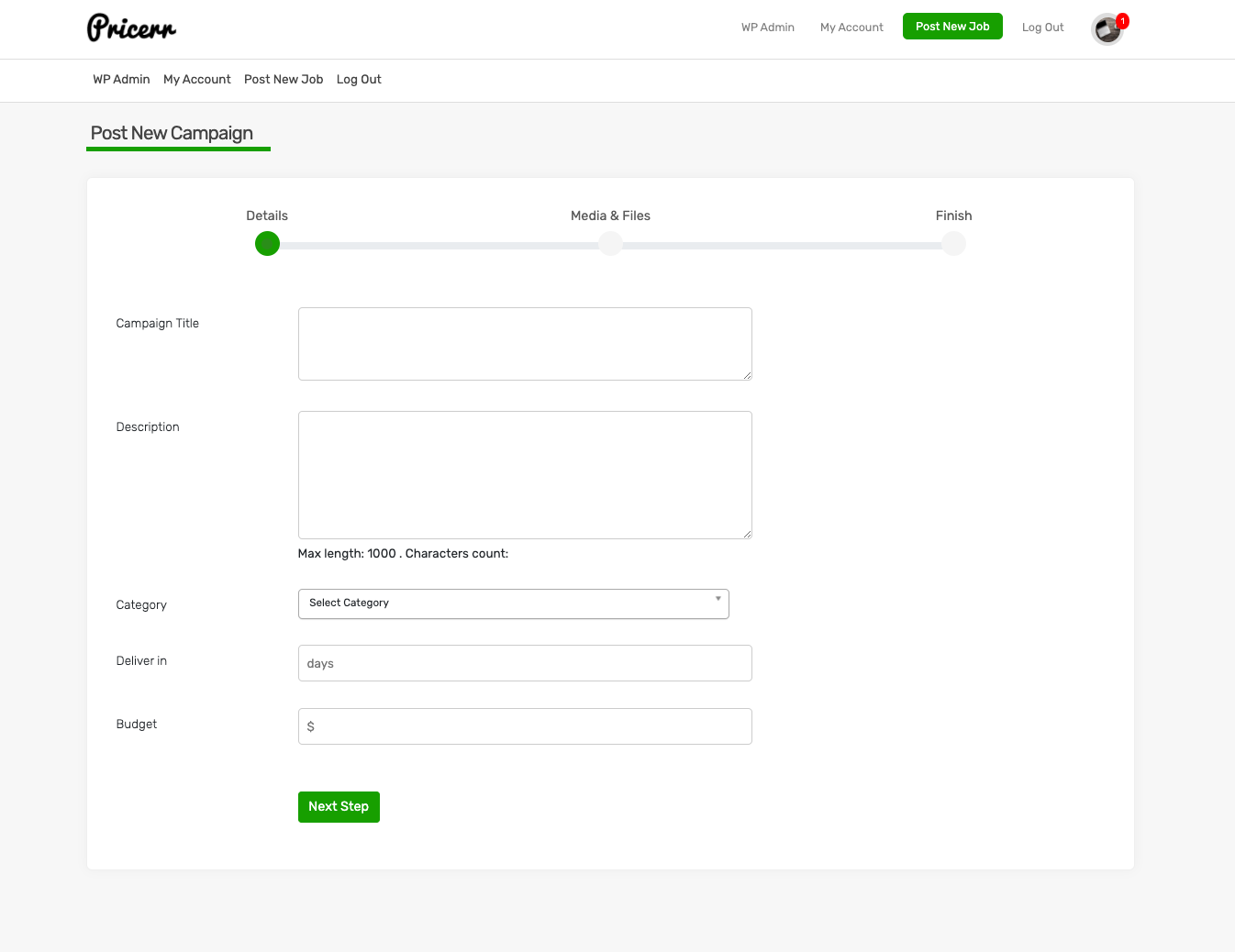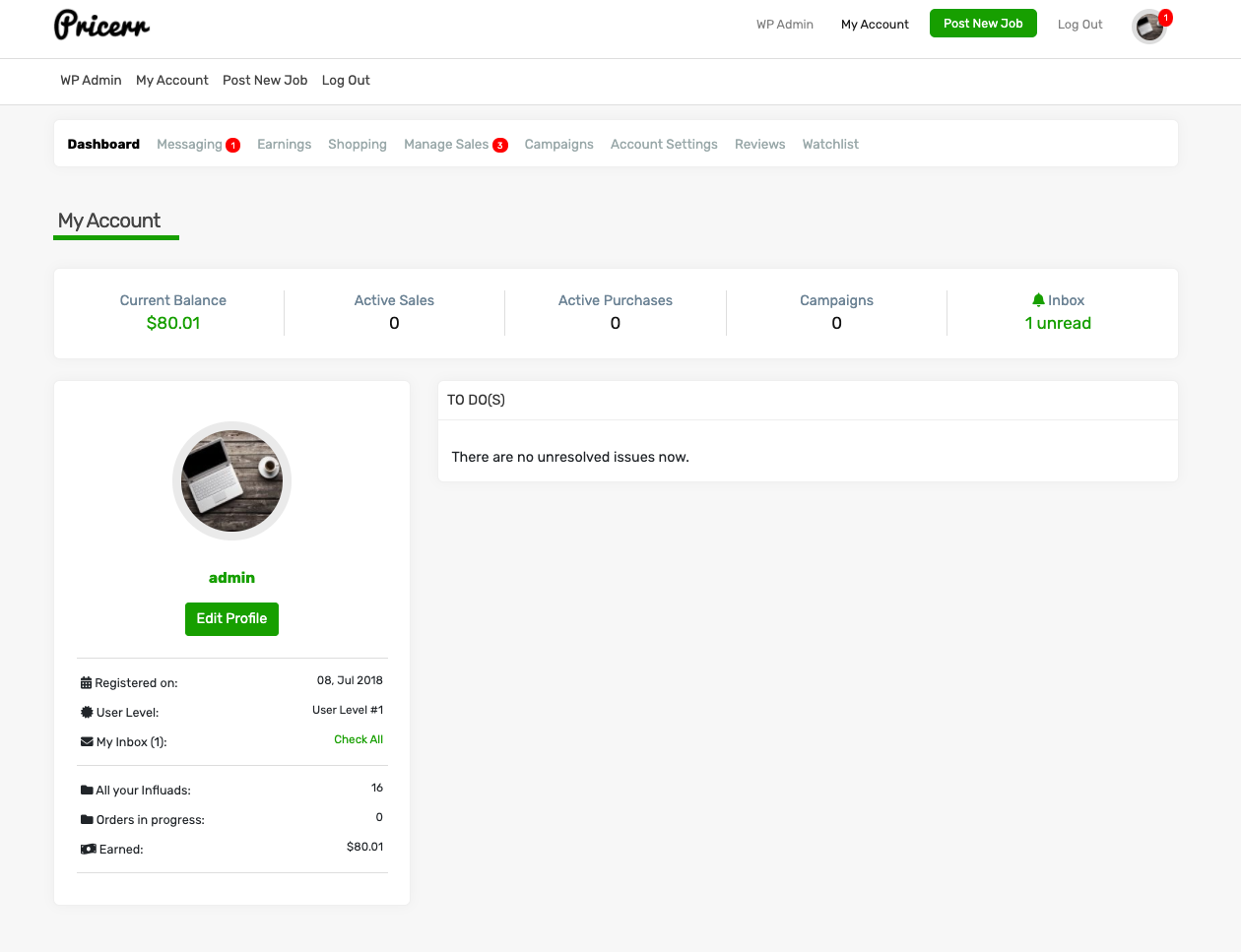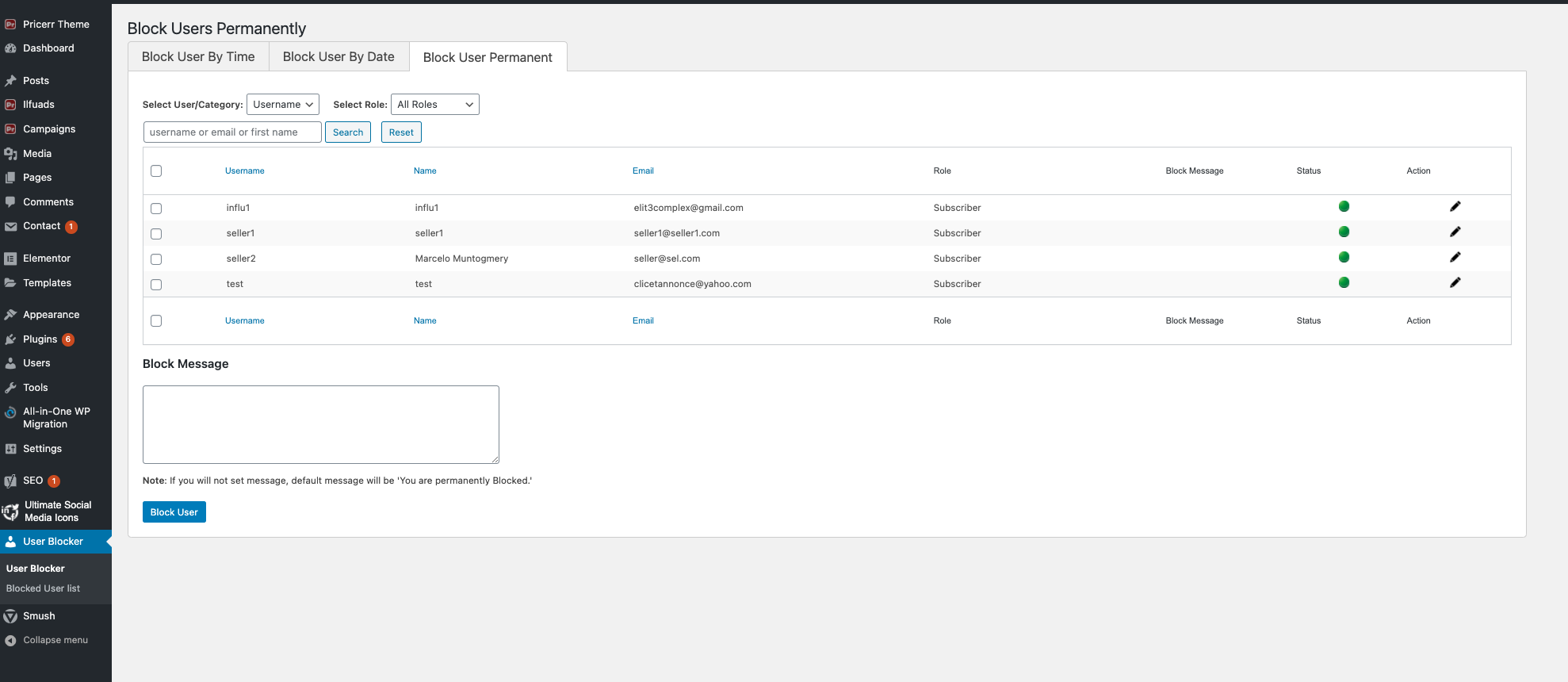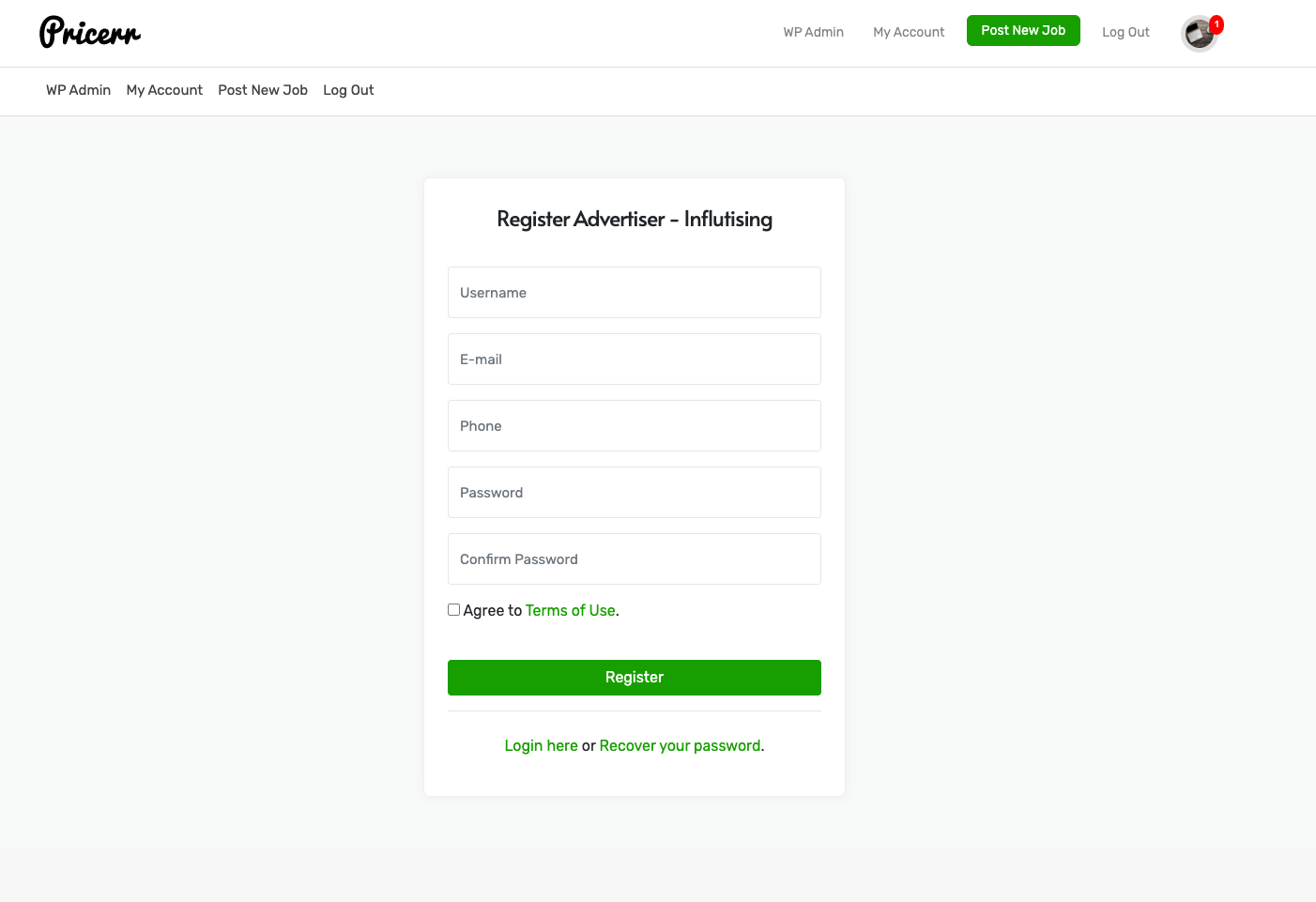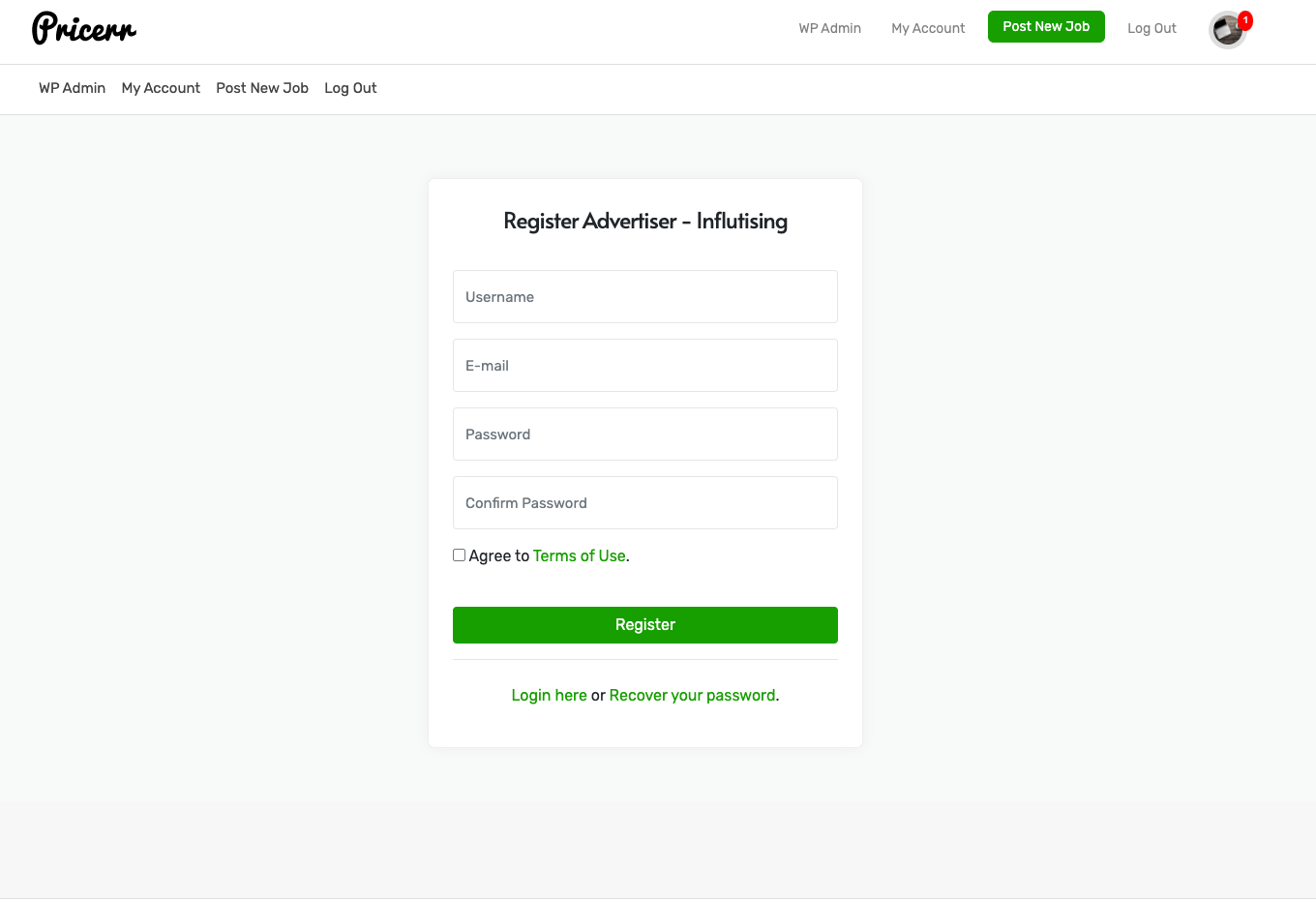 If anyone is interested in creating an influencers marketplace type of website, you can contact us. Specially that we have used our pricerr theme for this purpose. That marketplace theme offers the sellers a way to advertise their services. Then the customers will come to the site and buy those services. Reuniting buyers and sellers is the main purpose of the theme. It is very similar to the idea of fiverr. And its the perfect way to create this influencers marketplace website.
What is an influencer marketplace ?
In today's internet world, there are a lot of content creators, which many call influencers. And they are present on all platforms, like facebook, instagram, youtube, tiktok, twitter. They usually get contacted by companies and they are asked to advertise. And this raises a problem. And that is how to create a way for them to safely advertise their services and customers buying the services. Because you really need a safe place to do that.
This makes creating a marketplace for these people a must for any entrepreneur. With the the pricerr theme you can do that very fast. Just contact us and get a free price quote to create a marketplace for influencers.