Searching for auction software for your marketplace website ? or for your charity ? Do not worry, we offer all the solutions, read below to find out more about how to build the best auction website. And we are leading auction software company who provide great web development and mobile app development services.
Download the auction software now
Introduction
In today's world, the internet has become the go-to platform for buying and selling goods and thats why many businesses need auction software. In particular, online auctions have become increasingly popular in recent years.
With online auction software, it has never been easier to host an auction from the comfort of your own home or office. This article will provide an overview of the best online auction software available on the market today. 
Just get in touch with us if you need software for online auctions. We have the best solutions out there for the small and medium businesses.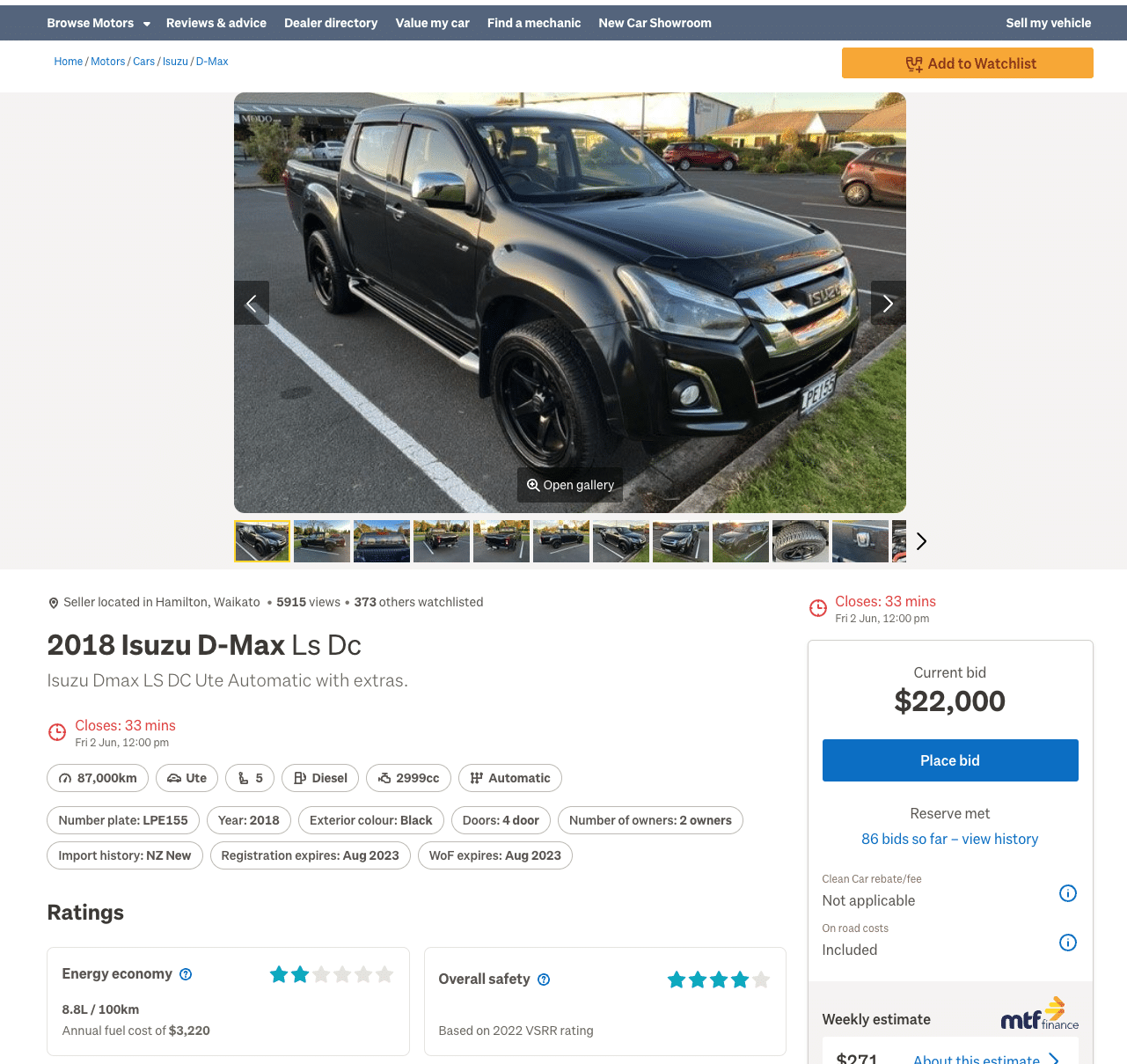 Definition of Online Auction Software
Online auction software is a platform that enables users to create and host their own online auction events. The software manages and tracks bids, notifies bidders when they have been outbid or when they have won an item, and facilitates payment processing. It can be used by individuals looking to sell items on a small scale or by businesses looking to host large-scale auctions. 
Do you want to try an online auction software in the form of a WordPress auction theme ? a fully featured auction solution, based on WordPress, ready made to be installed and get you going. Ultimately this is just a php auction script that is made to work in any condition and any environment.
Features of our auction software
Auction Management Software
Our auction management software provides a comprehensive solution for managing your online auctions. It automates bids, tracks auction progress, and manages listings, enhancing the efficiency and effectiveness of your online auctions.
E-commerce Auction Software
Integrate your online store with our e-commerce auction software. It allows you to seamlessly combine your e-commerce operations with auction capabilities, providing a unified platform for your business.
Bidding Software
Our bidding software ensures a smooth and fair bidding process in your online auctions. It handles all aspects of bidding, providing a seamless experience for both sellers and buyers.
Online Auction Platform
Our online auction platform provides a robust and user-friendly environment for hosting your online auctions. It comes with a range of features designed to make the auction process easy and efficient.
Auction Website Builder
With our auction website builder, you can create your own customized auction website. It provides a range of tools and features that make the process of building an auction website easy and intuitive.
Auction Software Solutions
Our auction software solutions are designed to solve a range of challenges associated with hosting online auctions. From managing bids to tracking auction progress, our software provides a comprehensive solution.
Auction Software for Nonprofits
Our auction software for nonprofits provides a range of features designed to meet the unique needs of nonprofit organizations. It helps maximize fundraising efforts by providing a platform for hosting online auctions.
Auction Software Reviews
Our auction software has received positive reviews for its range of features and user-friendly interface. Users appreciate its robust capabilities and the efficiency it brings to managing online auctions.
Best Auction Software
Our auction software is recognized as one of the best in the market. It provides a comprehensive set of tools for managing online auctions, making it a top choice for businesses and individuals alike.
Importance of Online Auction Software
The importance of online auction software cannot be overstated in today's digital age. It provides a way for sellers to reach a broader audience beyond their immediate geographical location. Buyers can access these auctions from anywhere in the world with an internet connection, expanding opportunities for both buyers and sellers alike.
Furthermore, online auctions reduce transaction costs compared to traditional offline auctions as there is no need for physical location rental or travel expenses. Additionally, bidding and payment processes are streamlined through automated systems, making transactions faster and more efficient.
Overview of Best Online Auction Software
There are numerous options available when it comes to choosing a platform for hosting your own online auction event. The best ones offer features such as easy customization options for branding and design, integration with other e-commerce platforms such as Shopify or WooCommerce, advanced bidding strategies and tools including proxy bidding or auto-bidding algorithms.
Some popular options include eBay's Marketplace Platform which offers built-in analytics tools, professional listing templates, and features geared towards B2B sales. Another option is Proxibid, which provides a customizable platform for auctioneers and sellers to reach a global audience through live or timed auctions.
LiveAuctioneers offers an all-in-one solution with integrated payment processing and shipping management tools. In the next sections, we will delve into each of these platforms in detail to help you make an informed decision on which one might be best suited for your auction needs.
And also the auction website owners want to create these sites because it offers a way to create a lot of revenue and make money.
High-level Overview of the Best Online Auction Software
Features and Functionality
When it comes to online auction software, there are several key features and functionalities that set the best platforms apart from their competitors. One of the most important features is bidding functionality, which should be easy to understand and use for both buyers and sellers.
The ability to set minimum bids, reserve prices, and automatic bidding options can also help to streamline the auction process. Another essential feature is inventory management, which allows sellers to easily list and track their items for sale.
This includes options for adding descriptions, photos, and videos of each item, as well as organizing them by category or auction date. Some platforms also offer advanced search functionality that helps buyers find what they're looking for quickly and easily.
Payment processing is another crucial feature of online auction software. The best platforms should provide secure payment options through multiple channels such as PayPal or credit card processing.
User Interface and Ease of Use
The user interface (UI) plays a critical role in the success of any online auction platform. An intuitive UI with clear navigation helps users quickly locate features they need while giving them a positive experience throughout the process.
One essential element in creating an excellent user experience is responsive design that ensures accessibility on all devices ranging from smartphones to laptops. Another great option is offering customization capabilities so sellers can brand their auctions with logos or color schemes unique to their brand identity.
Pricing and Subscription Options
Pricing plans vary between different online auction software providers depending on their level of features included in each plan. Most platforms offer a tiered pricing structure based on usage requirements such as monthly fees or commission-based fees. In addition to pricing plans, subscription options are essential considerations when choosing an online auction platform.
Some providers offer monthly subscriptions that provide access only during specific times while others provide access for the entire year. Overall, it's essential to choose an online auction software provider with pricing and subscription options that fit your budget and usage requirements.
Customization Options for Branding and Design
When it comes to online auctions, branding is a crucial aspect. Whether you're running an e-commerce business or a non-profit organization, your brand's image needs to be reflected in the auction platform.
The best online auction software allows users to customize the platform's design and branding, creating a seamless experience for bidders and maximizing engagement. Some of the customization options available on top-tier online auction software include choosing custom colors, adding logos, and even customizing the layout of the auction page.
These options make it easy to create a cohesive look across all of your online platforms. Additionally, some online auction platforms offer advanced customization options that allow you to create unique themes for specific auctions or campaigns.
Integration with Other E-commerce Platforms
Integrating your online auction platform with other e-commerce platforms can be an excellent way to streamline your operations. For instance, if you're running an e-commerce store on Shopify or WooCommerce, integrating these platforms with your chosen online auction software can help you manage inventory and order fulfillment more efficiently.
Most of the best online auction software solutions have integrations with other popular e-commerce platforms like Shopify, eBay, Amazon Fulfillment Services (FBA), and others. These integrations can also help automate workflows like invoice generation or shipping label printing.
Advanced Bidding Strategies and Tools
One of the most significant benefits of using top-tier online auction software is access to advanced bidding strategies and tools that can help maximize revenue for sellers. For example, some platforms offer "proxy bidding", which automatically bids up to a maximum amount set by bidders during real-time auctions.
Another popular feature among top-tier online auctions is "Buy It Now" option which allows bidders to purchase items at a fixed price before the end of an Auction. Sellers benefit from this feature by being able to sell items quickly and not having to wait for the auction's end.
Choosing the right online auction software that offers customization options for branding and design, integrations with other e-commerce platforms, and advanced bidding strategies will make your auctions more successful. By taking advantage of these features, you can create a seamless experience for bidders while maximizing revenue for your business or organization.
Rarely Known Small Details About The Best Online Auction Software
Security Measures To Protect Against Fraud And Cyber Attacks
When it comes to online auctions, security is of utmost importance. Good online auction software should not only provide secure payment options, but also have measures in place to prevent fraud and cyber-attacks. One of the most effective ways of protecting against cyber threats is through the use of SSL (Secure Sockets Layer) encryption.
This ensures that all sensitive data exchanged during an auction, including passwords and financial information, is encrypted and secure from hackers. Another security feature that's often overlooked is two-factor authentication.
This involves requiring users to provide two forms of identification before accessing their account or making a bid. By adding an extra layer of protection to the login process, two-factor authentication significantly reduces the risk of unauthorized access to user accounts.
A good online auction software should have a fraud detection system in place that monitors user activity for any suspicious behavior. Such systems are designed to detect fraudulent activity such as shill bidding or fake bids placed by bots. 
Get in touch with us for the best software for online auctions.
Customer Support Options Including Live Chat, Phone Support, And Email
Customer support is another crucial aspect to consider when selecting an online auction software provider. A good platform should offer multiple ways for customers to get in touch with support staff in case they encounter any issues or problems during an auction.
Live chat support provides users with real-time assistance and can be especially helpful when dealing with urgent issues such as payment processing problems or bidding errors. Phone support remains one of the most important customer service channels available today.
When dealing with complex issues or technical difficulties, it's often easier and quicker for customers to speak directly with customer service representatives over the phone. Email support may not be as immediate as live chat or phone support; however, it allows customers to communicate at their own pace without disrupting their daily routines.
Compatibility With Different Devices Such As Smartphones, Tablets, Laptops, Etc.
The surge in mobile device and smartphone usage has made cross-platform compatibility essential in choosing an online auction software provider. Ideally, the platform should function smoothly on various devices and operating systems. These include Windows, Mac OSx, iOS, and Android.
In today's digital age, most users favor browsing the internet on their mobile devices. As a result, mobile optimization has become a critical factor in selecting an online auction software provider. This feature ensures the platform's full responsiveness on all screen sizes. Additionally, it provides an intuitive user interface for easy navigation.
Choosing the best online auction software might initially seem overwhelming due to the plethora of options in today's market. However, by concentrating on essential features, the task becomes manageable. For instance, security measures against fraud and cyber-attacks are crucial. Equally important is the availability of customer support options, such as live chat and phone support.
Lastly, remember to consider the software's compatibility with various devices, including smartphones and tablets. By focusing on these key aspects, you can make a well-informed decision that suits your specific requirements.
Conclusion
Choosing the right online auction software is crucial for any business or organization that wants to engage in e-commerce activities. The right software must have all the necessary features and functionalities to enable sellers to create a seamless and user-friendly experience for buyers. With the plethora of options available in the market, it is important for businesses to take their time and evaluate each option carefully before making a decision.
Recap of the Importance of Choosing the Right Online Auction Software
The importance of selecting the right online auction software cannot be overstated. It provides businesses with an opportunity to expand their reach and open up new revenue streams by tapping into global markets.
In addition, it allows them to increase efficiency in their internal operations by automating tasks such as inventory management, invoicing, and shipping. Furthermore, it enables them to stay ahead of competitors by providing unique features such as advanced bidding strategies and customization options.
Recommendations on which one to choose based on specific needs
Based on our review of various online auction software options in the market, we recommend certain ones depending on specific needs:
Best overall:

auction mobility – this platform offers a comprehensive set of tools for both sellers and buyers that makes it easy to conduct auctions remotely.

Best for customization:

32auctions – this platform offers many customizations that allow users to brand their auctions entirely according to their brand.

Best value:

biddingowl – this platform offers a value package at an affordable rate compared with its competitors without sacrificing essential functionality.
We believe that taking into account these recommendations will help enterprises choose an online auction software solution that meets their unique requirements and budget limitations. Ultimately, online auction software is a powerful tool that can help businesses of all sizes grow and thrive in today's digital landscape. By choosing the right software, they can streamline their operations, increase efficiency and sales, while providing a seamless experience to buyers worldwide.
You should launch your own auction website. Just get in touch with us if you need software for online auctions.
Forward Auction
Experience the future of auctions with our Forward Auction software. This dynamic platform revolutionizes auctions by offering real-time bidding, ensuring a thrilling and fair experience for all participants. Sellers can easily list items and watch as buyers compete, guaranteeing the highest possible selling price. Buyers benefit from a transparent process with real-time updates on bids and time remaining. Our software is secure, protecting user data and financial information, and highly customizable to suit any auction needs. It's not just an auction platform; it's a comprehensive solution for an engaging and rewarding auction experience. And our solution is open source auction software.
Reverse Auction Software
Our auction software also includes a powerful Reverse Auction feature. In a reverse auction, the roles of buyer and seller are flipped: multiple sellers compete to provide goods or services at the lowest price to a single buyer. This innovative approach ensures buyers get the best possible deal while fostering healthy competition among sellers. Whether you're sourcing materials for a project or seeking cost-effective services, our Reverse Auction feature streamlines the process, making it easier and more efficient than ever before.
Learn more here about reverse auction software.
Penny Auction
Experience the thrill of bargain hunting with our Penny Auction feature. In a penny auction, each bid increases the item's price by a small amount, often just a penny, extending the auction time slightly. This unique feature adds an exciting twist to the traditional auction format, offering the chance for incredible deals while ensuring a lively and engaging bidding experience.
Silent Auction
Our auction software also includes a Silent Auction feature, offering a more discreet bidding experience. In a silent auction, bids are made privately, adding an element of suspense and strategy. This feature is perfect for those who prefer a quieter, more thoughtful auction environment, while still ensuring competitive bidding and fair outcomes.
Live Auction
Experience the thrill of real-time bidding with our Live Auction feature. This exciting component of our auction software brings the energy and immediacy of a physical auction room right to your screen. Sellers can showcase their items live, while buyers place their bids in real time, creating a dynamic and engaging auction environment. With our Live Auction feature, you're not just participating in an auction, you're immersing yourself in a vibrant, interactive bidding experience.
Do you want to build a live auction platform ? Do you like sites like copart.com or autonation.com ? We offer web development services and our developers have great skill working with complex websites and apps. Request a quote today.
FAQ Section – Auction Software
What is the most popular online auction service?
eBay is the most popular online auction service, particularly for consumer-to-consumer transactions. It's favored due to its convenience, efficiency, and effectiveness in buying and selling goods.
How do I create an online auction?
Creating an online auction involves choosing a platform, listing your items with detailed descriptions and photos, setting starting bids, and specifying the duration of the auction. Platforms like eBay make this process straightforward.
What is the world's largest online auction site?
The world's largest online auction site is eBay. It has gained popularity due to its facilitation of person-to-person transactions, making it a convenient platform for buying and selling goods.
What is auction management software?
Auction management software is a tool that helps manage online auctions. It can automate bids, track auction progress, manage listings, and handle other tasks related to online auctions. This software can greatly enhance the efficiency and effectiveness of online auctions.
How do I create an online auction system?
Creating an online auction system involves several steps:
Define your requirements: Understand what type of auction you want to host (forward, reverse, silent, live, penny, etc.) and the features you need.
Choose a platform: Use a reliable auction software like ours, which offers various auction types and customizable features.
Set up the auction: List items or services, set starting prices, and define auction duration.
Promote your auction: Use social media, email marketing, and other channels to attract participants.
Monitor the auction: Use the software's admin panel to track bidding activity and resolve any issues.
Close the auction and facilitate transactions: Once the auction ends, ensure the highest bidder pays and the item or service is delivered.
Remember, our auction software simplifies this process, making it easy to create and manage your own online auction system.
Looking for software for auctions, along with custom web development ?
Our company offers a comprehensive suite of auction solutions, including free auction software that is user-friendly and feature-rich, perfect for both beginners and seasoned auctioneers. Our live auction software is designed to handle real-time bidding, ensuring a smooth and engaging experience for all participants. We also specialize in silent auction software for nonprofits, understanding the unique needs of these organizations and providing tools that help maximize fundraising efforts. Best of all, we offer free silent auction software options, making it accessible for organizations of all sizes. With our software, running an auction – live or silent – has never been easier.
Looking for an auction website developer ? Look no further as our web development services are exactly what you need. And if you want to host your own online auction like eBay, explore the article and learn how. Get more information about building a site and using in-person auction software by contacting us.