When it comes to an online website, most users want to make money out of them. Specifically when you have an auction website you want to monetise it in one way, or even multiple ways. The main way to create revenue out of an auction site is to charge the people that post the auctions. Charge just a percent commission of each product that sells on your marketplace platform. Because online bidding is very fun. But lets dive in into the concepts and explain each one first: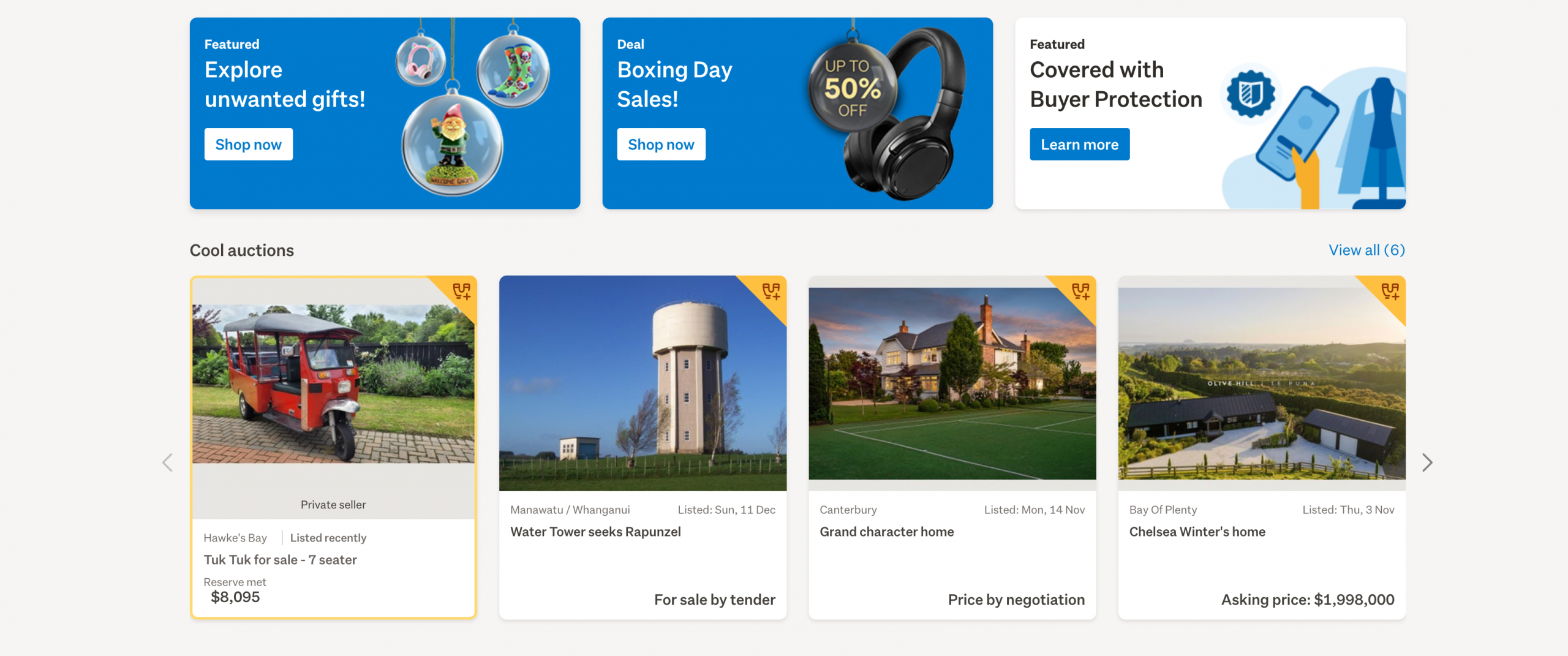 What is an auction website ?
An auction website, is a website where users (or just the site owner) post items for auction or for sale. Buyers will bid for the items and whoever gets to bid the highest, will win the goods. All good up to now, but the platform hosting these will have to make some revenue, so what options does it have. We can look at the eBay model and figure out that there are various ways to make money out of an online auction website. You can learn more on how to start an auction site if you want to. And also this article
How do online auction sites make their money ?
When you have any type of multi seller marketplace website, you actually have a social network website. Because you will have users that join the platform to post their items for sale. And you also have users that create an account to buy the products.
So you can add multiple revenue streams to an auction site:
charge a commission percent fee on each sale
charge a tax on each user that deposits money into the site
charge a listing fee
charge a featured listing fee
charge a fee for membership subscription
charge users a fee to advertise on your website
banner ads fees
sponsorship fees
In order to implement some of these or all of these, you will need some software. That software will help you to create your auction website. You will find more information about creating an auction website in this article. That software is based on the wordpress cms. The theme used there is our auction theme. And here we have explained how to create an auction website using wordpress
Of course if you find that none of these are good enough for you, we are always open to implement a custom solution, or changes. Just contact us and we will send you a FREE price quote.
Buyer's Premium
This auction commission called buyer's premium, is added on the final hammer price as a percentage of it. Each auction house will set their own buyer's premium so you need to check their terms and conditions to see how much they charge for this commission. Do not forget to add in the VAT or GST for the countries that have this kind of tax. Also here we can add the online commission for all the lots sold online.
How do I start making money ?
First find a niche, and launch an auction or marketplace website. For example we have covered a way to create an auction website for cars here. You can check it out.
Second, just get the hosting and domain. We have covered here the steps you need to take , in order to get you a good domain name and a solid hosting space.
And third but not least, get the software as described above, and start using your auction website. Plus, if you are looking for an auction plugin for wordpress, then check this here.