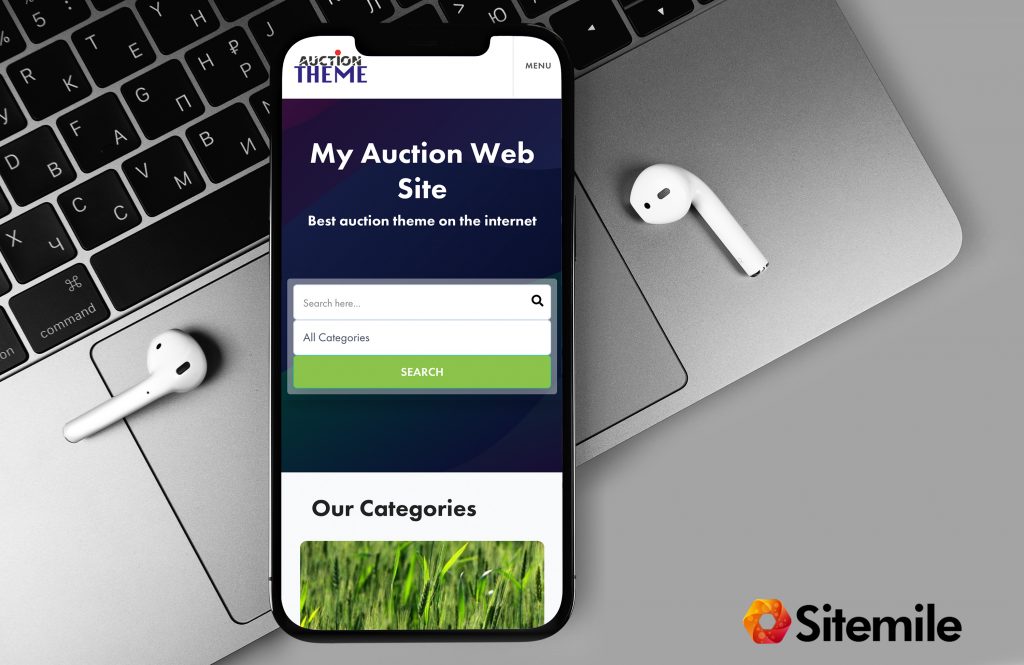 Reverse auction websites is the subject we will develop today in our WordPress How To series.
SiteMile is specialized in creating and developing auction software, mainly in WordPress, but we can also do it only in PHP or Laravel.
What is a reverse auction?
A reverse auction (also called Dutch Auction) is the exact opposite of a standard auction, meaning that buyers and sellers exchange roles. Buyers show their intention to procure something at a certain price, and sellers have the opportunity to make an offer. More info about reverse auction sites. And everything can be done with the auction themes and woocommerce.
What are the benefits of a reverse auction?
The benefits of using this type of auction are various, among which we remind:
– Cost saving through increased competition;
– Time saving in collecting bids;
– A more transparent and honest bidding process through setting up an auction that every supplier can see.
All the above help you get a better result in a shorter period of time.
If you're interested in creating a reverse auction website, you can use our Reverse Auction WordPress Theme.
Why should you choose one of our Auction software products (Auction Theme)?
Firstly, we have been developing our Auction Script since 2010 and it is the most complete. Recently, we launched an update that we worked on for 2 years. Our focus was to develop an auction software packed with functionalities and we created one unique on the market. You can discover more here.
Secondly, we do not only sell Auction scripts. If the client asks, we help him build a unique website based on his needs using our software products. You won't find on any marketplace the possibility to work with the developer. This is something about auction scripts in general and using theme.
If you have any other questions, feel free to contact-us. And if you read more about what is a reverse auction you can do there. And you can understand how the auction sites make money.