In this guide you will learn how to make your own auction website. Of course it will have the same general idea to eBay type of website. But things are similar now than have ever been. And the process to build an auction website has been simplified a lot in the past years.
Right now you either have the choice to use a pre-build auction website script or a WordPress auction plugin, or to hire a web development agency to build your auction website. Although the first one is simple, the latter is for more professional results. And we are offering both things about how to start an auction site or add auction to your website. So let's dive in without any further ado.
Is this the same guide for how to build a bidding website ?
Yes this guide will be applied even of you want to know how to build a bidding website, or if you want to use an online auction website builder. All tend to the same idea of create a bidding website. Because its all about bidding competition.
Another choice would be to use a system like wix auction, but that might not work as expected, because that system is very limited when it comes to these type of complex functionality sites like an auction platform website.
How to make your own auction website
In general, auction websites are not quite new but have gained in popularity in the past 10 years. And these are like any multi vendor ecommerce website. An auction website is where users will buy or sell a product based on a bidding system. This idea will attract many people wanting to create businesses on this model. One particular and popular model, is eBay. Because eBay is the biggest auction website out there. We have covered the topic in another article, but we are trying to restructure things with the new article here. To summarise before we get in, we think this can be done either with the wordpress auction theme or with wordpress auction plugins.
A sample look at ebay homepage, that's what we are trying to do, building an auction site: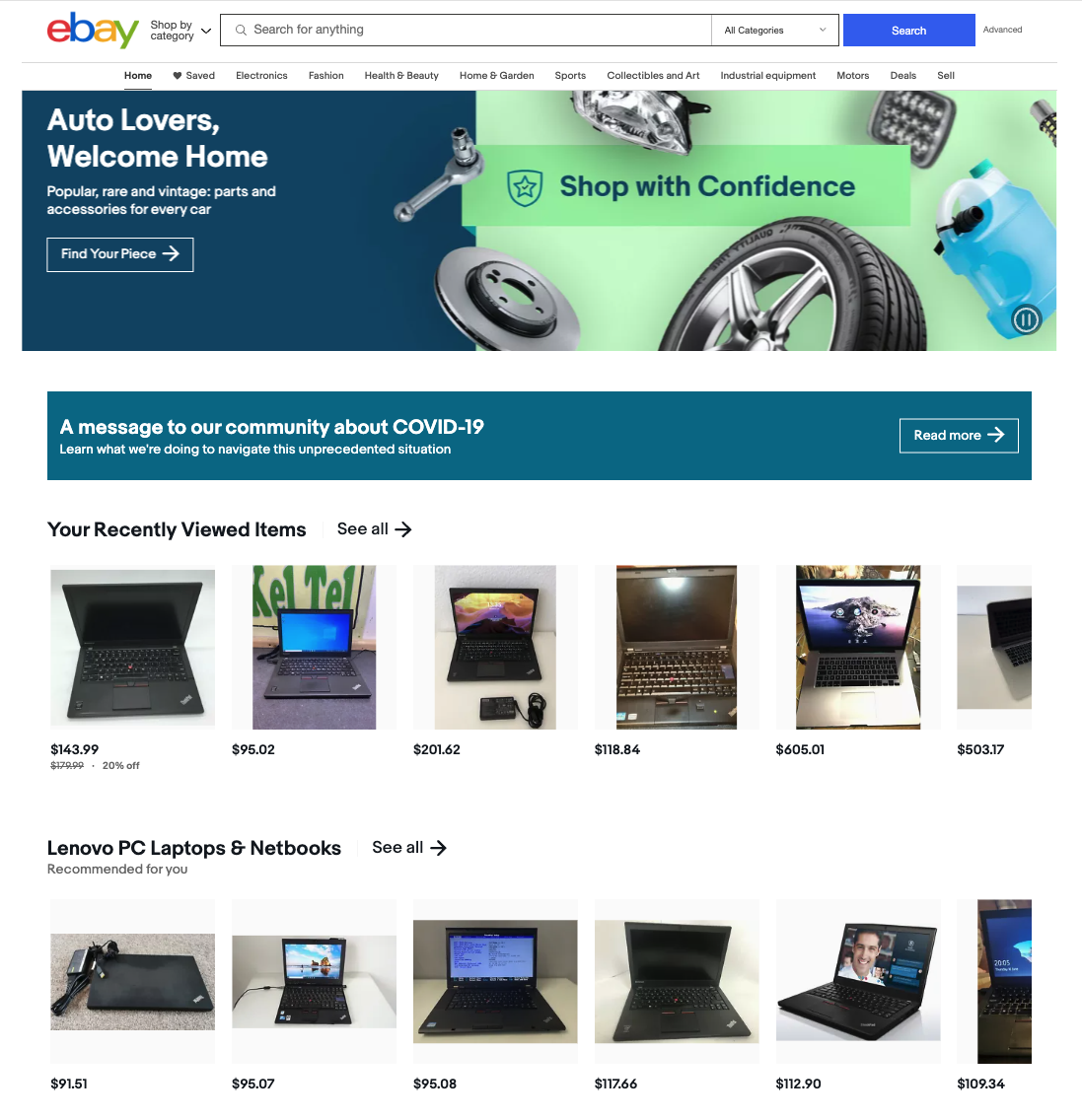 An auction website model is popular among many, because its pretty much on auto pilot. You don't have to do many things. It is a common way to sell your old things (sellers) and buy cheaply (buyers). Or even have a garage sale auction website. Of course, there is no guarantee for the product that a person will buy from an auction website. If you are asking yourself how to build a website like eBay website, it will not be a very complicated process. At least not as most of us imagine. In this article, you will learn how to make an auction website like ebay style websites or others. And on top of that make it successful and making money.
First a few things about eBay
eBay is an well know online auction website and company. It was first started by Pierre Omidyar in California on September 3, 1995. At first, this auction website was built like a hobby for Omidyar. Soon after it turned out to be a major source of income. And very soon it became a very popular website to sell and buy stuff online.
After its success, eBay was also used as a platform for marketing purposes. For example, many companies have created eBay website stores and they were advertising their products. Sometimes the revenue of these companies grew even by 100%. As you might see, eBay is a very popular platform, easy to use, simple to set up, and has a huge market space. Do you want to know how to make a website like eBay? I hope the answer is yes, and you will gain a lot from this
Because eBay was a great success, now it has over 190 million users worldwide, so we think is a good model to follow. They use the english action type and they are very successful.
Why would you want to create an auction website ?
When it comes to auction type of e-commerce, the things date back in the early history. Back then the auctions were held in a room (as they are today sometimes too). But nowadays most auctions are held online, in the so called online auction websites. This is for ease of convenience, and because is faster that way. Also you do not require people to get into contact. For some people that matters a lot.
The main reason to create an auction website is to allow buyers and sellers to meet in a common place. Basically that makes the auction website more like a marketplace website. Here sellers will post their used or new items for sale. And buyers will engage into a bidding process to win the object. The highest bidder will win the goods.
On top of that, if you are the owner of a popular auction website, you will be able to make some money too. Most auction websites have a way to monetise it. Like you would charge a commission fee for each sale happening on the auction website. Or charge a listing fee for each item that is listed on the site.
Most important aspects of Auction Website Development
The typical behaviour of an auction website is as follows:
the sellers signup to the website, creating a shop or an account
then the sellers will list their item for auction
buyers will have a central search page
they can filter the products by their desired category, location, or other filters
they select the product and engage into a bidding process
the highest bid wins
after that, the payment occurs, either directly or by escrow
they review each other for the order
Of course you can have lots of other types of auctions. Other auction types include: dutch auction, sealed bidding auction, fixed bid auction, penny auction. And there are variations on bidding too, and bidder identity. Plus there can be an autobidder software included with your auction website. That thing will automatically bid up to a set bid for the customer. And this will and can happen incremented values.
All the auction software features depend on the auction script that you want to use. There are php auction scripts, or you can use a wordpress theme. We already offer an auction wordpress theme that doesnt need anymore introduction, or anymore extra tools. It just works as is. We will talk a bit more in detail about it later in this article.
Choose your auction domain
When launching an online auction site, you have to have a domain. That means you need to have a specific thing you might want to sell in your site. Here are a few examples of what you could have in your auction platform:
art auction or art bid online auction
flea market auction
garage sale auction
charity auction
ebay type of auction
jewellery auction
7 Steps to Build an Auction Website
1. Choose a domain name
At the start of any website or online project, usually you would have to choose a name for it. That makes your brand for the rest of the business existence. So the domain name should be your brand name. Thus this will make the choosing of the domain name a very important step. And the domain name, must be unique and most important to be free. By free we mean to be available. If someone has registered a domain name, then you will not be able to register it for yourself anymore. Its like having your own social security number. Once you get it, nobody else can have it anymore.
So when choosing a domain name, you will most likely choose your brand name. We recommend domains ending with the .com but if you are in for a local auction website, then choose one for your country. We usually register our domains, in godaddy, bluehost, dynadot and others. You are free to use any, as any of these will register the domain for you just fine.
2. Pick a hosting service. Choose a hosting plan.
The second most important thing when you build an auction website, is the hosting package. The hosting is the same thing as a house, while the domain name is your house address. So the hosting space, is a place where your database and other files are going to stay. You would have to choose something reliable and from a good provider. We will not discuss this in detail here because we have covered the web hosting part in this article. But all in all, make sure you get a reliable hosting provider, and something thats not the cheapest. Something in the range of 20-50$ a month would be a good start for an auction website.
3. Create a design for your auction site, like an auction template
The design is the most important thing a user sees when it comes to your auction website. So thats why it is important for the website auction design to be professional and crisp. You can find auction templates or ecommerce templates in general out there on the internet. You can either get one like that, which is an auction html template and have an agency or a programmer integrate that into an auction php script for example. But that one can also be integrated with a wordpress auction theme or wordpress auction plugins. We do that all the time here at sitemile. If you want a price quote, let us know. The auction will be in real time.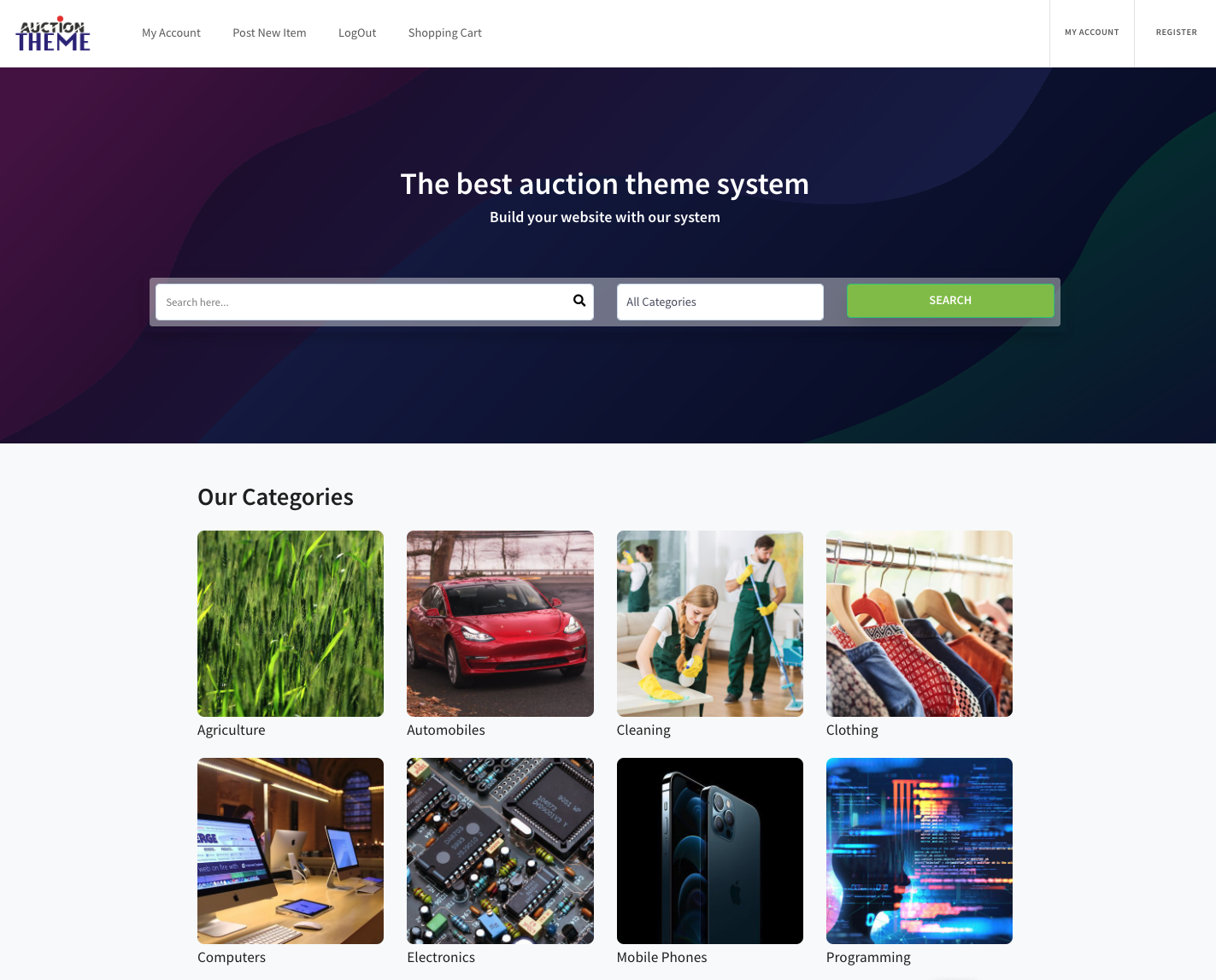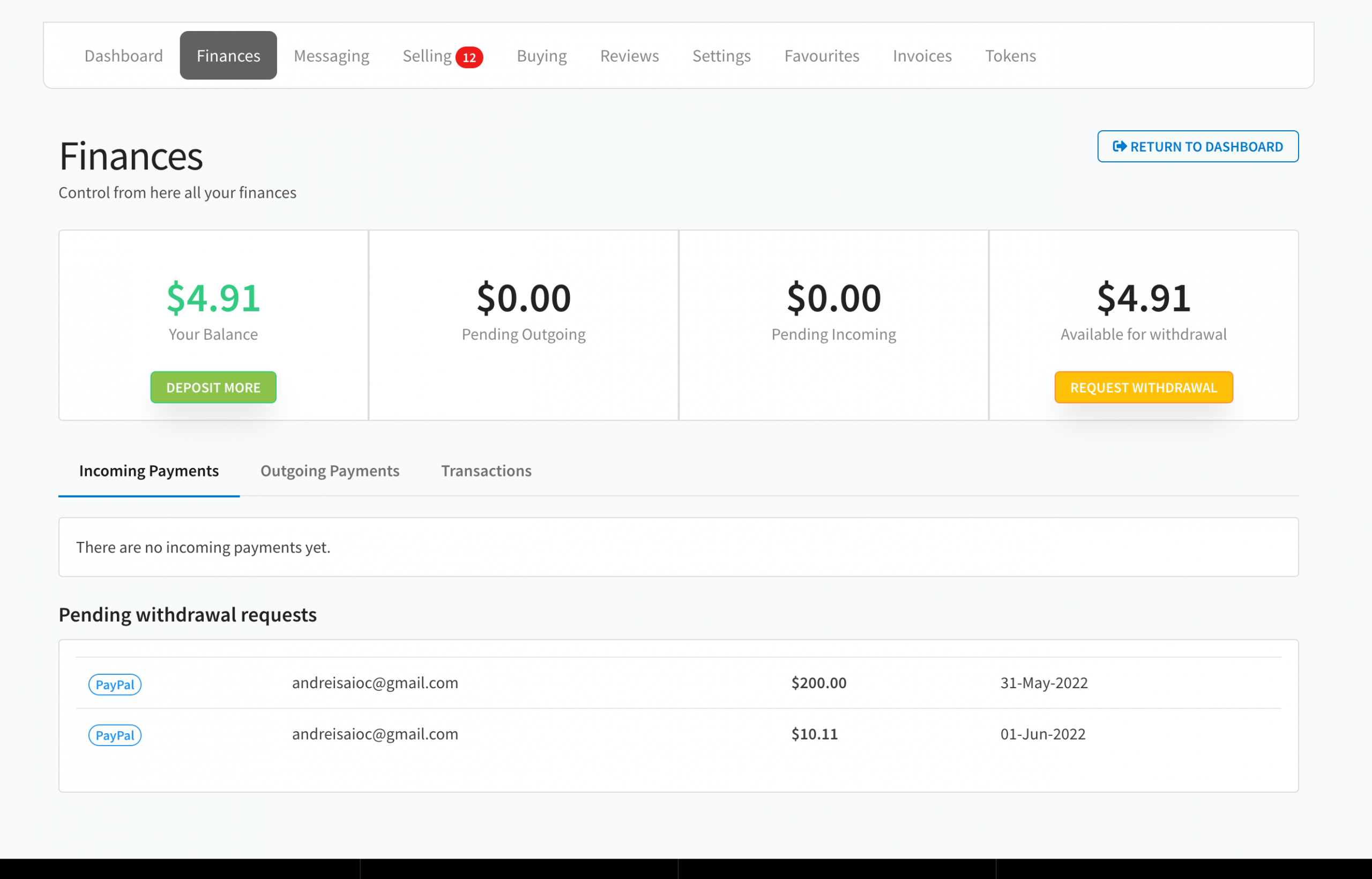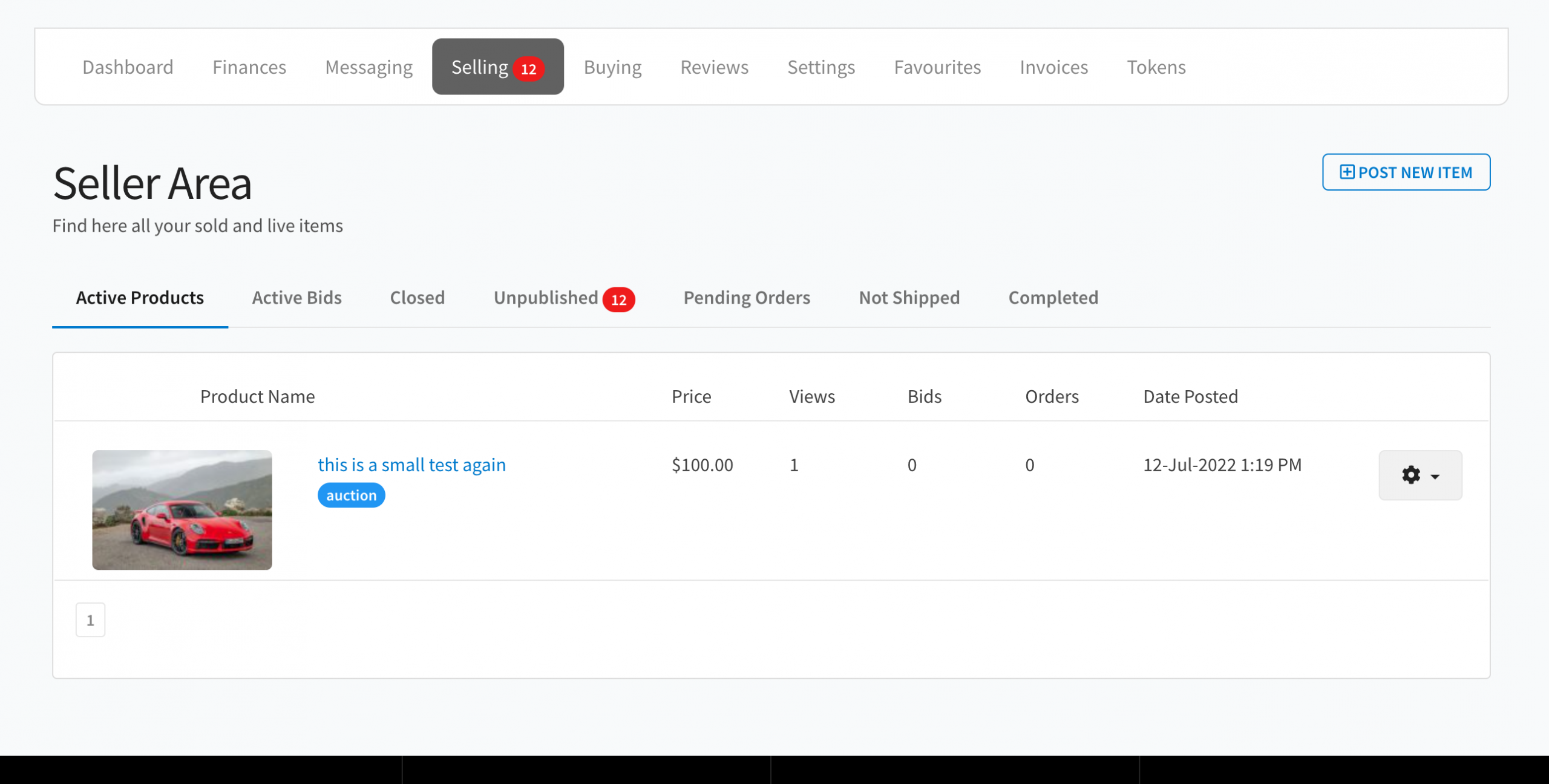 Users will need to have pages where they can register and login. And of course create a free account at first just to capture their email address.
4. Auction website development or auction web development
The development part is the most time consuming part. You have to find an auction software like ebay. You have a few choices here. Either go with a php auction script, which is ready made. But that will make you tied up to that system. Or if you want, you can go with an auction template, like a wordpress theme. We have the auction theme solution, or even in a form of a plugin. So there are a lot of choices around here. We think wordpress is a better choice than a standalone auction script because you have more customisation options. Plus dont even mention the SEO strong capabilities of wordpress. These are superior to any other system out there. And you will get it for much cheaper. We think the custom php solution will cost you 5-10 more times than a wordpress based solution. Here you could use wordpress auction plugins.
5. Configure your auction website
Configuring the website is important too. You will have to setup the landing page, the product categories, the monetisation options, colors, logo, stock images, and so on. This step can even take you days or even weeks if your site structure is complicated. We really recommend you do a blog section too as that helps a lot for seo. Also website security matters too, so install some add ons for security and a ssl certificate for your website too. The agency that creates your website will and can do that for you.
6. Launch of the website
Launching the website is the most important thing at this stage, because it will determine how your website trajectory will be. So you would have to plan some advertising and some social media promotion. You also may pay influencers to promote the website before launch. And some paid ads on google, facebook. But this entirely up to you.
7. Marketing, advertising and SEO
First of all create social media accounts for each platform. An account for facebook, linkedin, instagram, tiktok and others. These will give you some free backlinks to start with. Second, you have to open a blog page to your website, and write some posts, where you answer some questions. That will increase your seo ranking in time. And ultimately you can use paid influencers, paid ads, or just word of mouth to promote your platform.
Also when it comes to on-page seo and content writing, these depend on you entirely. You have to do keyword research with a keyword research tool. And also check google trends, do link building, use free seo tools and paid ones. And do page seo, and local seo plus using google keyword planner. If you need help with seo agency services, you can count on us too.
Ratings and Reviews Feature
This feature will help both the seller and the buyer to have a clear view of the previous experiences of the seller before actually committing to buy. The more positive feedback (an not negative or neutral) the better for the seller to have higher chances to sell his product. And this also helps to have a more solid image on the overall auction platform for new buyers.
Escrow system and handling the wallet money
When dealing with products that need to be shipped and also confirmed by the buyer as received, you often need an escrow system in place. That way the money stays in the platform before the product is actually received and confirmed. And that way the buyer stays protected against scammers that might not deliver the product but want to cash out the money. In the end, after the delivery has been confirmed, the seller can request for withdrawal from the platform owner. While he does that, the platform takes a % percent commission out of each sale. Our auction theme for wordpress comes integrated with this feature out of the box.
Cost to Create a Website Like eBay
As we said before, when it comes to costs, you will be better off with the wordpress based solution. The auction script solution will cost you at least 5-10 times more than the 299$ wordpress solution (its the pro version that we have). Of course any path you take, there will be maintaining costs and also further customisation work. In time you can hire agencies to do more work and features enhancements as the users request. But for now we think the absolute minimum you can go for the cost, is around 350-400$ for an auction website using wordpress. The cost of an auction website has been covered here too.
Is this a pre built auction website ?
Yes indeed, the wp auction theme is a pre built auction website, because you already get a ready made auction website as you purchase. And you can have your ready and working auction website within minutes from purchase. Installing is a breeze so, yes this is a pre built auction website theme/script. This is a true auction website builder or similar. And you can also launch an online silent auction with this wp theme. And this is also a similar solution to any auction online software.
Can I use this as a White label auction software ?
Of course this can be used as a white label auction software to launch your auction website similar to eBay. This is because you can change any value and any string to your desire. The code is totally open and non encrypted and you can use for launching any type of online auction website.
Can this theme be like auctioneer software ?
This is an auctioneer software of course, and is a fully featured auction software. Because with it you will be able to launch a fully featured auctioneer website and online auction website. And you have all tools to launch your auction website for any category: real estate, cars, garage sale, fundraising and any other category.
Would I be able to use this as Auction software for nonprofits ?
Yes, as explained above, this can be used like any other auction software. And used for any type of auction website. And nonprofits and NGO organisations of course. Even for fundraising and for charity auctions. This can be used for bidding for goods too.
Does this support silent auctions ?
The answer to that question is YES, this wp auction theme supports silent auctions, and silent bidding of course. That means the user that bids will not know the other bids values. That way the price remains competitive, as the bider will not be influenced by the other bids when placing an offer or a bid.
What else is left to do ?
Platform testing
After all the auction features have been installed and developed, its time for you to test the auction platform and the app if its the case. This will help you to identify problems and bugs and even security threats. And this will be beneficial for the future because your customers will have a better experience in your site.
Prevent security issues
Since your website will process payments online, this will be a security threat and it needs to be treated accordingly. You should get a ssl certificate and have a proper payment gateway that will make the payments secure, and using credit cards online to be pleasant.
Conclusion
When it comes to building an auction website like eBay, you have multiple choices. The most important thing to know is what do you want the website to do. And what features you want it to have. Because us, like other agencies, can deliver custom features but is important to know what features do you need. Also that way you can see if the ready made auction script or auction wordpress theme will fit all your needs or just partial needs. In the end you are to choose between a wordpress auction theme or wordpress auction plugins. And this is how you create an auction website with wordpress. Also this can be an alternative to bidding owl and other software for auctions. And also if you want to learn more about the different information about the auction sites. And you can also check this mini guide, on how to create an auction site from scratch.
What is a PHP auction script ?
A PHP auction script is a web application that facilitates online auctions by providing users with a platform to buy and sell goods or services through bidding. Plus the script is written in PHP programming language and typically includes a database management system to store auction items, user data, and bid history. And usually that database management system uses mysql. So, PHP auction scripts can be customized to fit the specific needs of the business or organization that is hosting the auction. The custom work is carried out by web design agencies or development agencies like ours.
One of the main features of a PHP auction script is the bidding system, which allows users to place bids on items for sale. This bidding system typically involves a minimum bid amount, a bidding increment, and a maximum bid amount. In addition to that, the script also provides users with information about the auction item, such as its description, photos, and bidding history.
In addition, a PHP auction script may include features such as automatic bid incrementing, proxy bidding, and a countdown timer to create a sense of urgency among bidders. Overall, a PHP auction script is an effective tool for conducting online auctions and can be used by a variety of businesses and organizations to sell their products and services to a wide audience.
Looking for ebay auction script ?
If you are looking for a PHP auction script to launch an auction website like ebay, then you can try our WordPress auction theme. Which can work flawlessly like ebay, where your sellers will control their own account, have their own dashboard. But if you want to build a custom auction website, then you can just get in touch with us and get a price quote. As we do amazing work, here is an example of a site we just recently finished: an antique gun and firearms auction website.
Frequently Asked Questions
How much does it cost to make a website like ebay ?
The cost of making a website like ebay, can be from a few hundred dollars, up to 100,000$ or even more depending on the features you want to have. And it can go as low as $100 if you do not include hosting and domain name, and if you use a WordPress auction theme or a WordPress auction plugin or even a marketplace website builder plugin.
what type of website is amazon ?
Amazon is the type of website that is similar to ebay, except it doesnt have the auction part. Where users can post items for sale by themselves. Basically a multi vendor ecommerce platform.
how to create an online marketplace ?
Creating an online marketplace website can be done with a marketplace php script or an ecommerce wordpress theme. Or why not even a wp plugin that helps you launch an online marketplace or just a multi vendor marketplace. Or why not something based on magento, like a magento website builder.