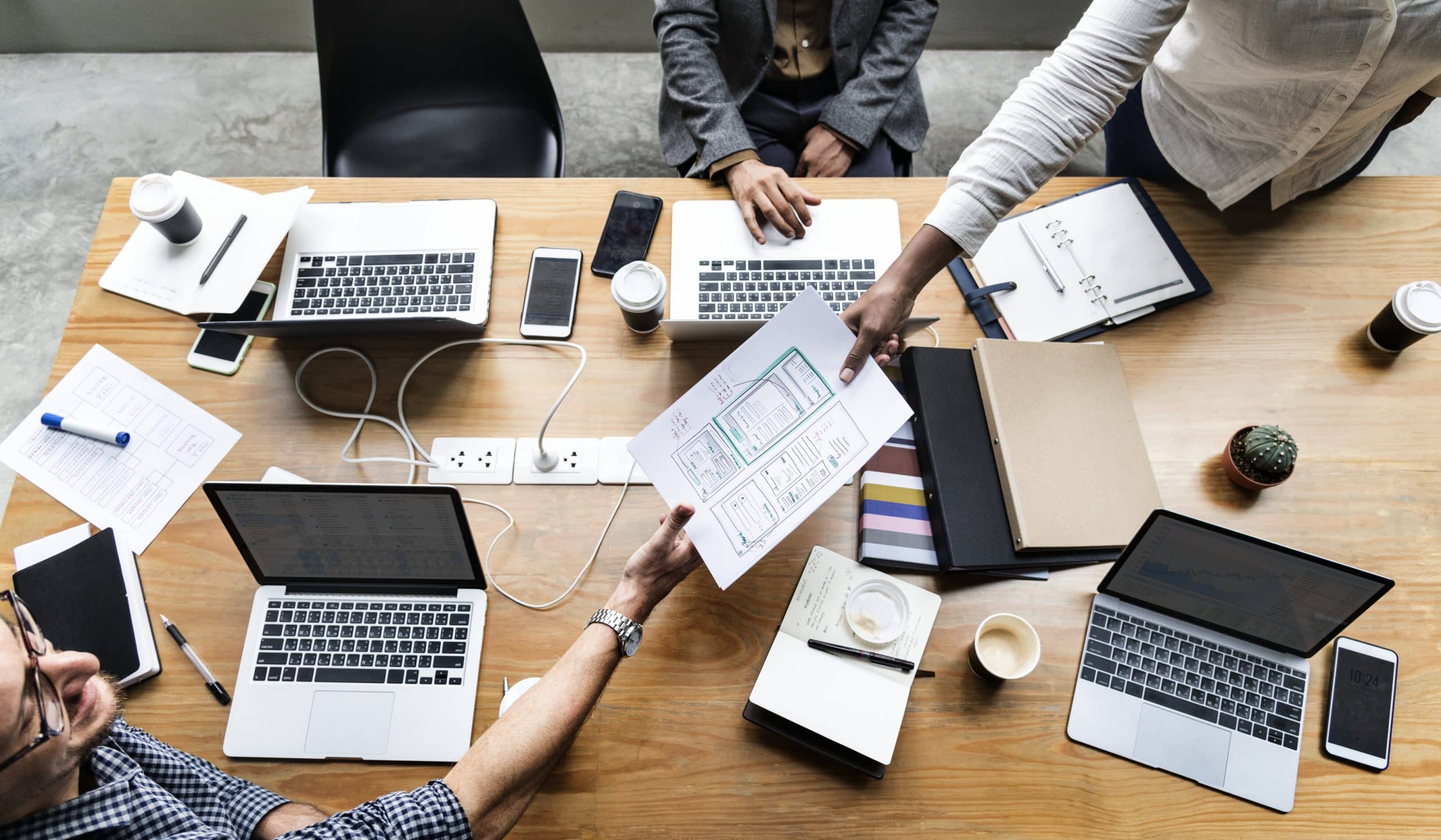 What are the 7 steps to web design?
Our website design process for clients include a number of steps which we take in order to create stunning professional business websites. And we apply the same steps and principles when doing web app development and even mobile app development.  The main steps we take to do good web design are: goal identification, scope definition, wireframe creation (using figma or adobe xd) , content creation, implementation, launching and testing. You can read more about the reasons why you should choose a professional web design agency as opposed to a freelancer developer.
What is the golden rule in web design?
The golden rule in web design is "keep it simple" or even "keep it simple stupid". And that's called the KISS principle. Thats one of the most important web design principles out there. And this has guided web developers for years. Of course that doesn't mean the web designer will not do good web design, or affordable website design. That just means there is no need to overcomplicate things when you shouldn't. So its better to have a good functionality and good features for your business site, rather than complex and intricate ones which has bugs.
How much do web design companies charge?
Web design companies charge anywhere from $1,000 to $10,000 or even more depending on the complexity of the project. But the average price of a website is around 5 grand. That includes marketplace websites or e-commerce websites. Of course there are multi-month projects for which web development companies will charge you even 50-100 grand but these involve using a team of full stack developers and designers, and marketing experts. The same apply for app development companies which charge about the same for a mobile app.
How much do beginner web designers charge?
The amount that a beginner web designer can charge you can be as low as 20-30$ per hour, but depending on the project that amount can be higher. But not always cheaper is better, because its usually the other way around. So in order to get affordable web design services you must get in contact with a freelance web developer or designer, or even a web design agency, and ask for a price quote. That way you will know if you can afford and compare with your project budget. And from there you can decide with your project management if you are going through with a web design agency or a freelance web developer.
Are web designers in high demand?
Yes in 2023, and 2024 the need for web designers, app developers, and web developers has been increasing since 10 years ago. This happens because the increasing number of new businesses launched, and in today's age almost any online business needs a website or an app developed. And this is on top of SEO services, digital marketing services, and the need to have an e-commerce website.
Should I pay someone to design my website?
Whether if you should hire someone to design your website depends a lot on your needs and the complexity of the website. Also it's important to know how are you with computers in general. Because a tech-savvy person can handle using a website builder cms like WordPress. These people are called WordPress developers or WordPress consultants. So if you want to hire someone to build a blog, then you can search for a freelance web designer. Or just hire a WordPress agency or a web design agency. Its totally up to you who you hire, but our advice is to hire a professional web designer. So if you are wondering who can build a website for my business,  then look no further, and choose the sitemile web agency.
How much should I pay a web developer?
The amount you need to pay for a web developer can range depending on their level of experience and the project complexity. Taking that into consideration, we notice that PHP developers commonly charge you an hourly rate. And that rate can be ranging from $50 to $150. Also, React developers can charge anywhere from $50 to $250 per hour. You could get away with a per project basis payment, if you work with a web development company. And the range for a normal project is from $5,000 to $50,000 or more depending on the complexity of the project. When hiring a web developer you must be sure they have the needed skills for the job, so its better to search for a web development company, rather than a freelancer. And if you need web design or web development services, our web design company has great experience with working with small bug also big and enterprise software projects.
How much does it cost to create a website for a small business?
Creating a website for small business and also medium business can cost starting from $1,000. Business website design services offered by professional agencies can range from $1,000 to $15,000 or more. And the cost depends on the features and functionality that's needed. If you need for a more basic design, you can use website templates or a website builder. Or even use a WordPress theme and create it for around $500 or less. That if you hire a WordPress agency. However, if you require an e-commerce website, or a bespoke website, you may need to hire some website designing services like a website digital agency.
How many hours does it take to make a website?
To make a website you need about 20 to 100 hours for a small one, and over 500-1000 for a very complex website or a web app. Affordable web design options, such as using templates or website builders, like WordPress (like hire a WordPress agency), can help reduce the amount of time required to create a website. But if you want a custom design and more complex functionality, you will need to hire a web development agency. That's where our agency comes in to help with a dedicated website designer for small businesses. But ultimately the total amount of hours depends greatly on the specific of your project. You can get a free price quote by checking our web design company services.
Do web designers charge monthly?
Web designers and web developers can charge monthly for maintenance packages. And they can also charge a monthly fee for any type of ongoing SEO work that requires constant attention. Also a niche for monthly web development packages can be website maintenance services. On top of that you can look for a WordPress ongoing services and WordPress development services.
Web Developers and Designers Long Island NY
Do you need web design services in Long Island NY ? Well you are in luck, because we provide excellent web development, WordPress design, SEO agency services, and digital marketing. Find our what are our web design Lond Island services and contact us for a free price quote.