You probably know what thumbtack is, if you are here. Well thumbtack is an american website, that lets users research and hire (and also review) local service providers. The customer would search through a list of services they need, and then receive a list of service providers. They can choose the ones they see fit. They can compare their reviews, and rates and choose the best one they like. We are presenting in this article how and what to use to create a similar website, basically a thumbtack clone. You will see how to create an online directory of service providers that customers can use. We have explained a bit more in detail about the thumbtack clone app here. Also this is very similar to another application of the service marketplace, and that is bark clone.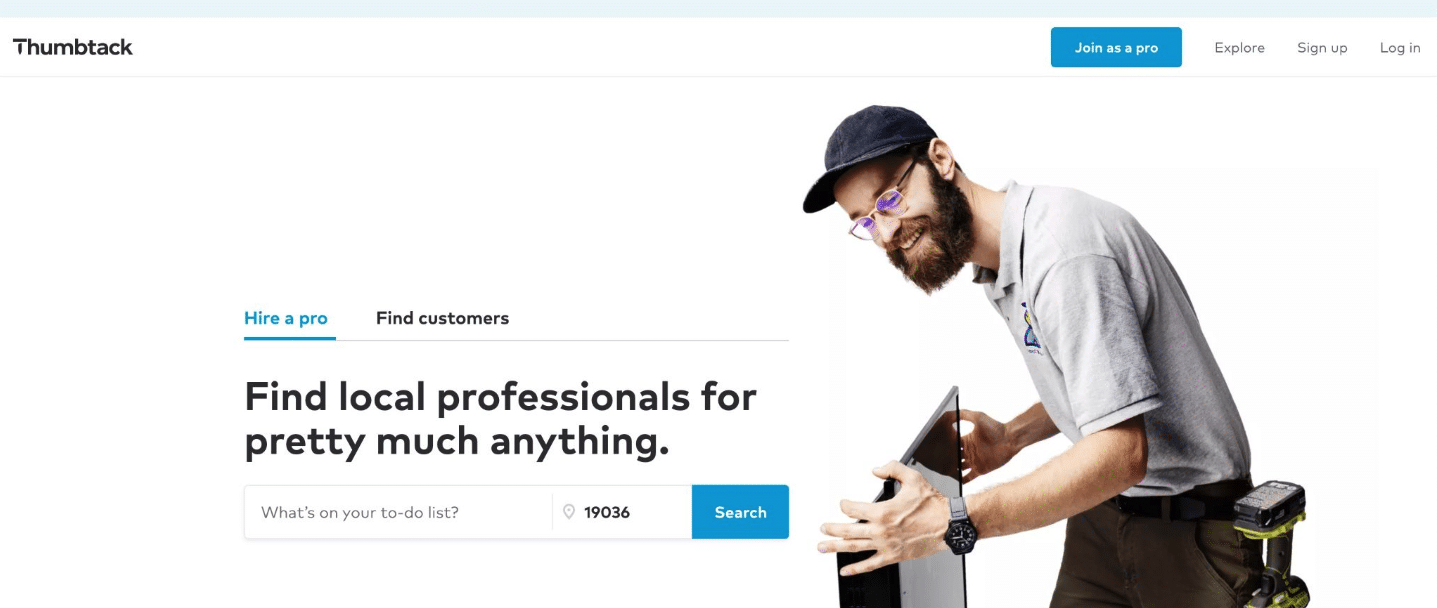 What domains can thumbtack clone be used in ?
The service providers that are present in the app can belong to various areas or niches. They could offer financial services, legal services, event planning, house work, plumbing , electrical , roofing, carpenter, and so many others areas.
Which wordpress theme to use ?
We are providing the freelancer marketplace theme, as well as the service marketplace theme along with other tools to create this clone or similar website. We will need to do some customisation work with this, and depending on the level of features the extra costs can be between $750 – $5000, but we think is well worth it. Because similar thumbtack app scripts or clones are costing way more than this. Try to get in contact with us to find more details about the thumbtack clone app/similar site.
If you need a mobile app developed just check our app development agency services