Hello guys, you are probably here because you want to create a service marketplace like bark.com and wondering how yo do it. We have covered this subject a little before in the past in this post but right now we want to share a little more insights. We already have requests in our presale forum as seen here. First we will understand what a service marketplace is and what bark does, and what are other platforms like that.
For a complete, fully featured, bark.com clone, usually our prices are around $2,199 – $10,000 USD. So schedule a call with us and get a price quote or find out more about our web development services or mobile app development.
If you want to get the site version only the price for the basic features is around 2,199$ USD, but if you want the app too, then it will be adding a bigger amount. Just get in touch with us and lets get started.
And we also can build a mobile app for a different price, usually starting from 5500$ USD which includes ios and android apps, and the help too publish in app store and google play store.
Let's talk
Schedule a discovery call with our team
The marketplace for leads for professionals and service providers: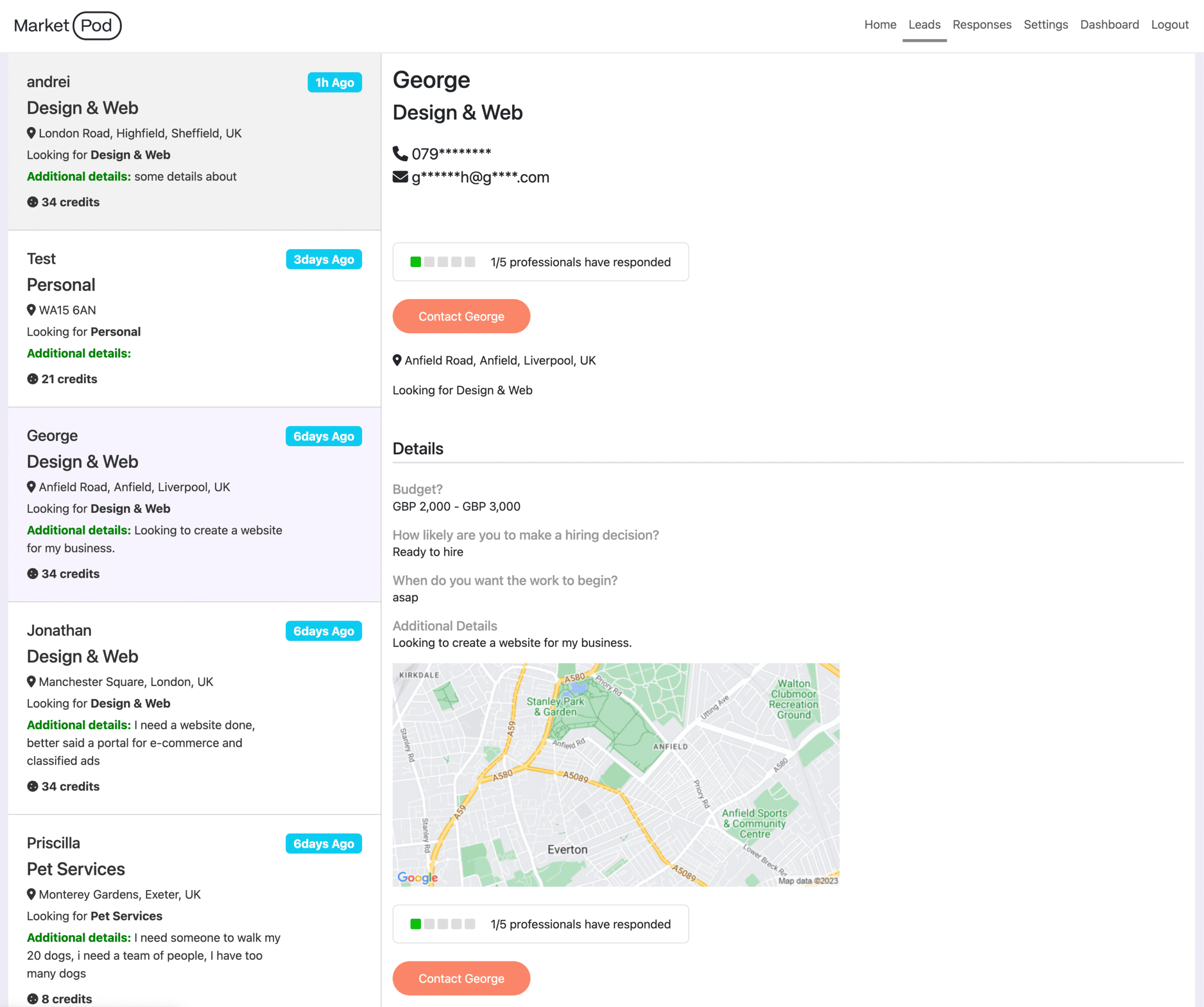 The front page, can be customised with elementor: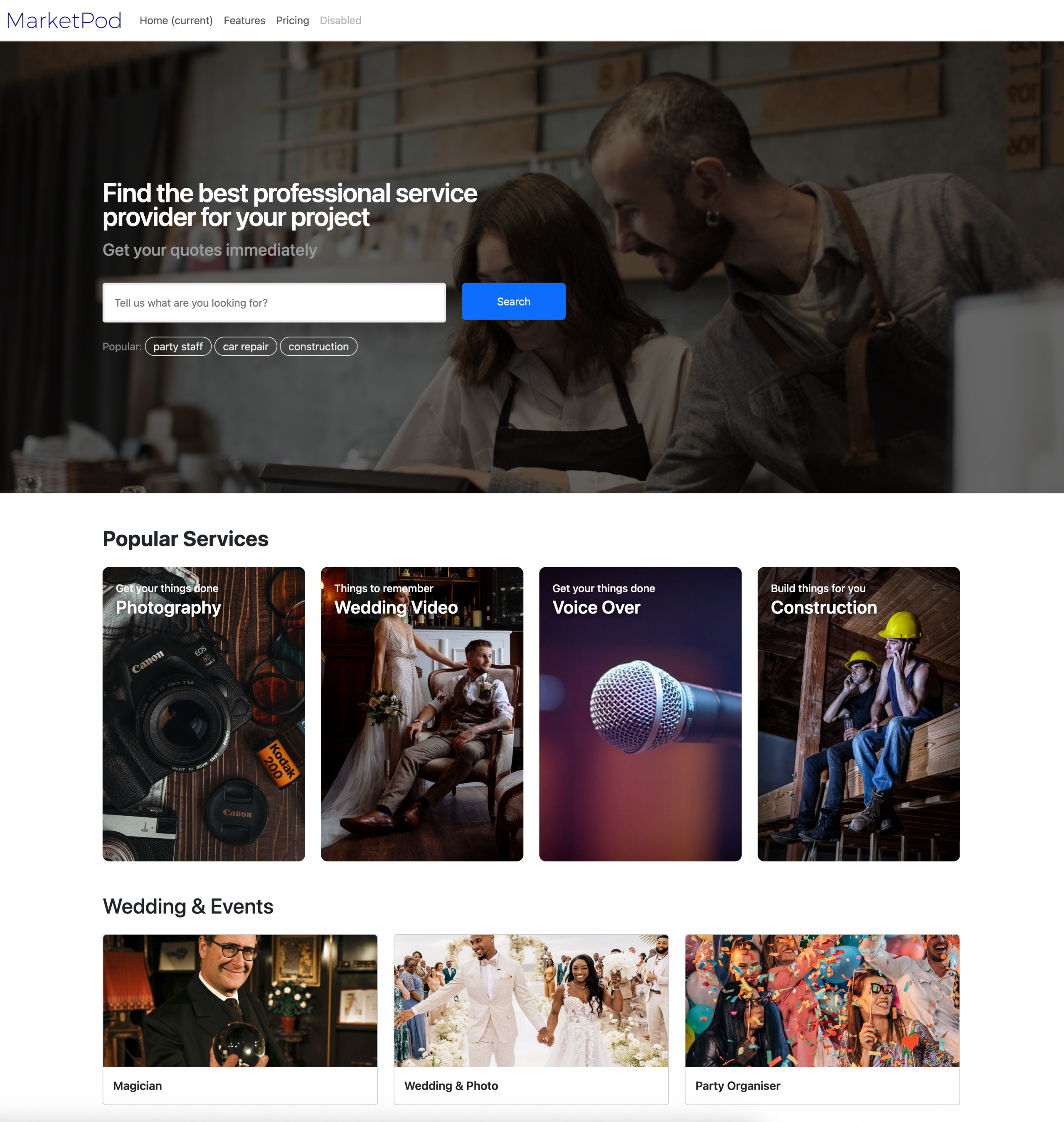 What is a service marketplace ?
The concept of the service marketplace has appeared like 15 years ago with the first freelancers platform. In these platforms, the customers would post their request or task, and the freelancers, or workers would bid to get the various jobs. After the job would be done, the customer would pay the freelancers. Thats pretty much it, but each platform comes with different features and flavours.
At the moment of payment you can even do escrow. The money is placed safely in the site, but the freelancer can only get the money after he does a good job. This method protects the customer from any time wasters. There is also a review section where the contractors will get reviewed by the customer after each job. Their rating will determine if their chances of getting hired next time and so on. All in all, this type of marketplace can be setup for any niche. And this works very similar like the reverse auction model.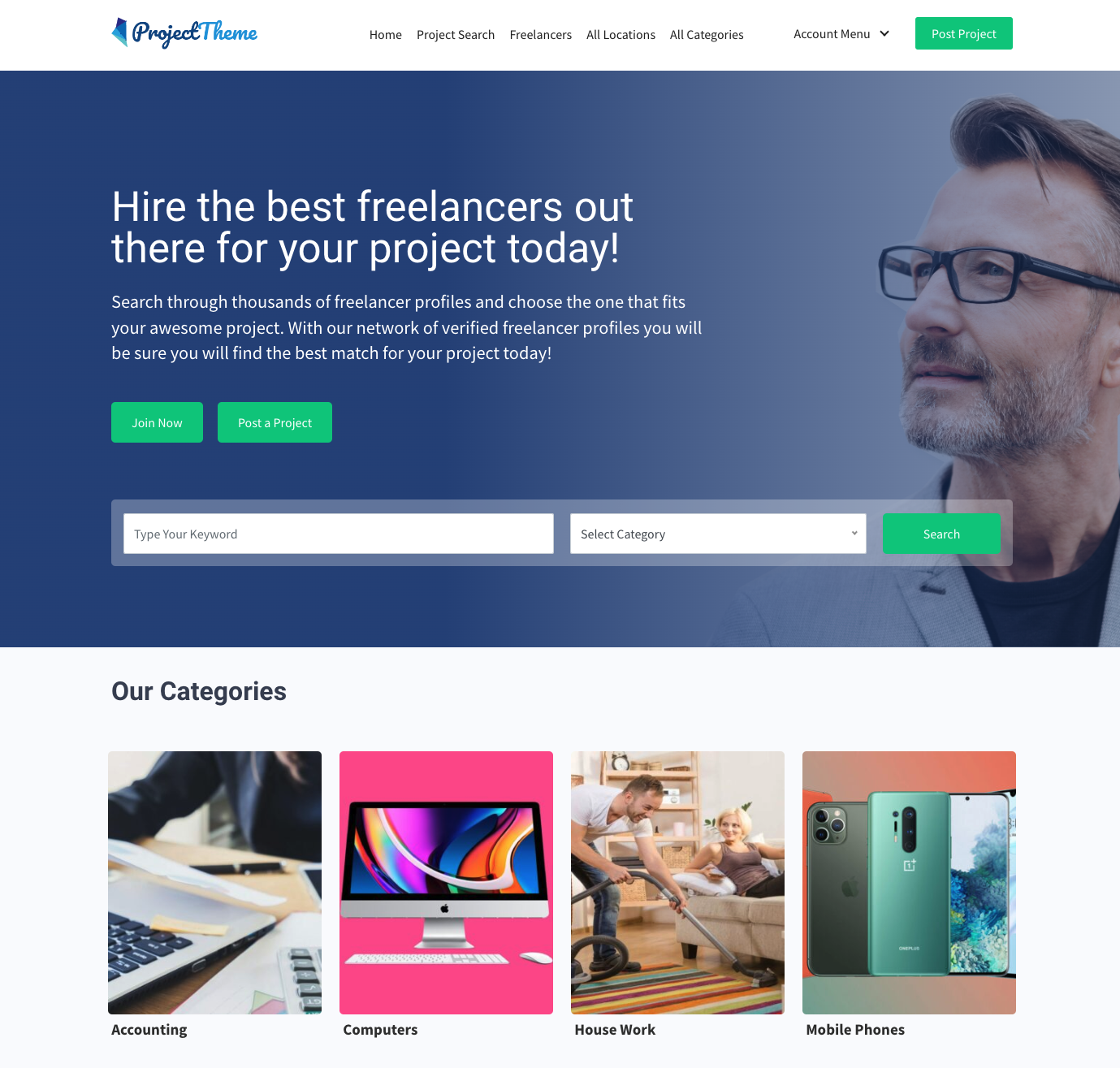 What is bark.com ?
Bark is a service marketplace website, which is very popular specially in the UK. This site works kinda the same way, where the customer is walked through a set of questions. They describe their need and in the end they are presented with some choices to choose from a service provider list. Either is for cleaning, walking the dog, giving a party and so on, you can find a lot there.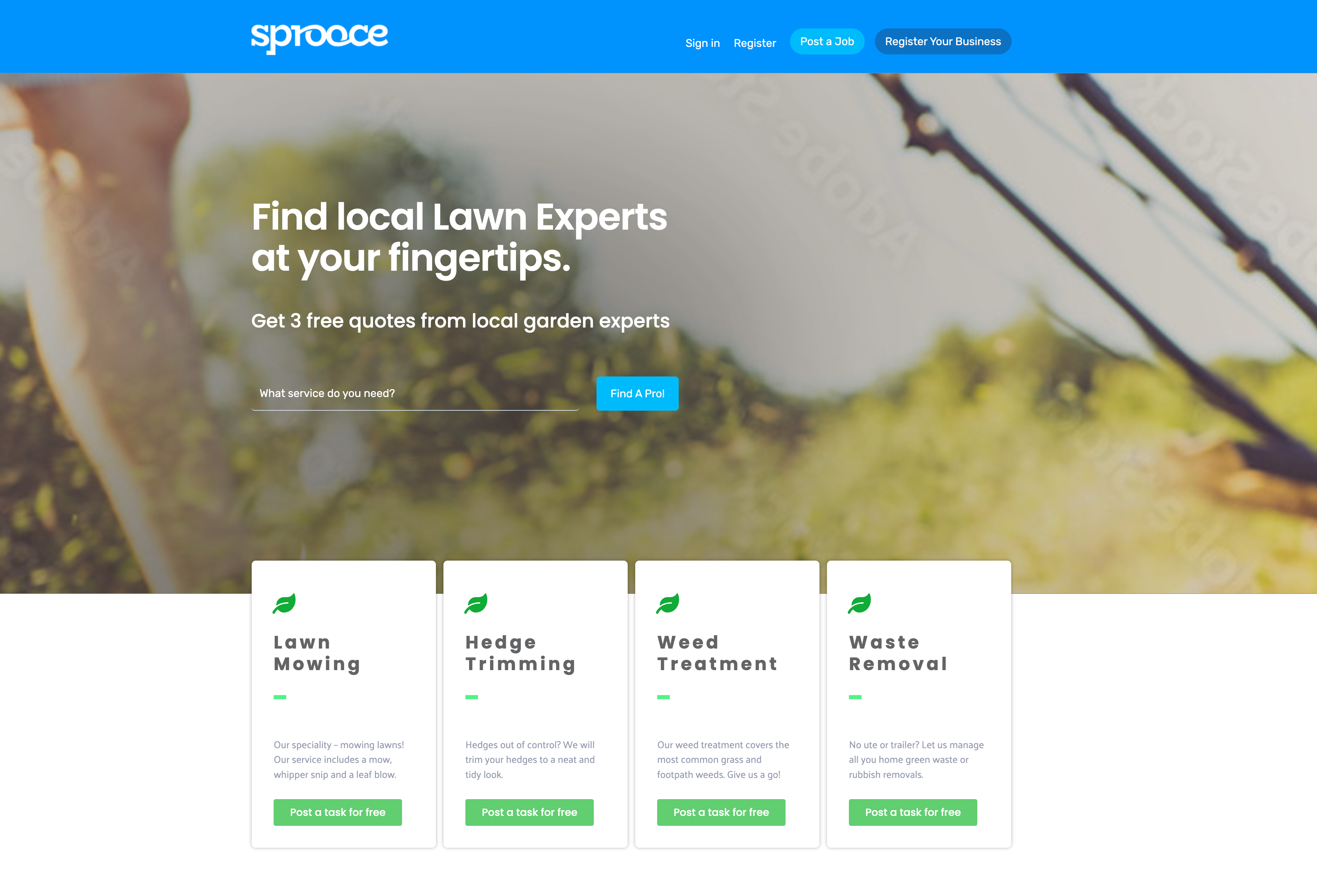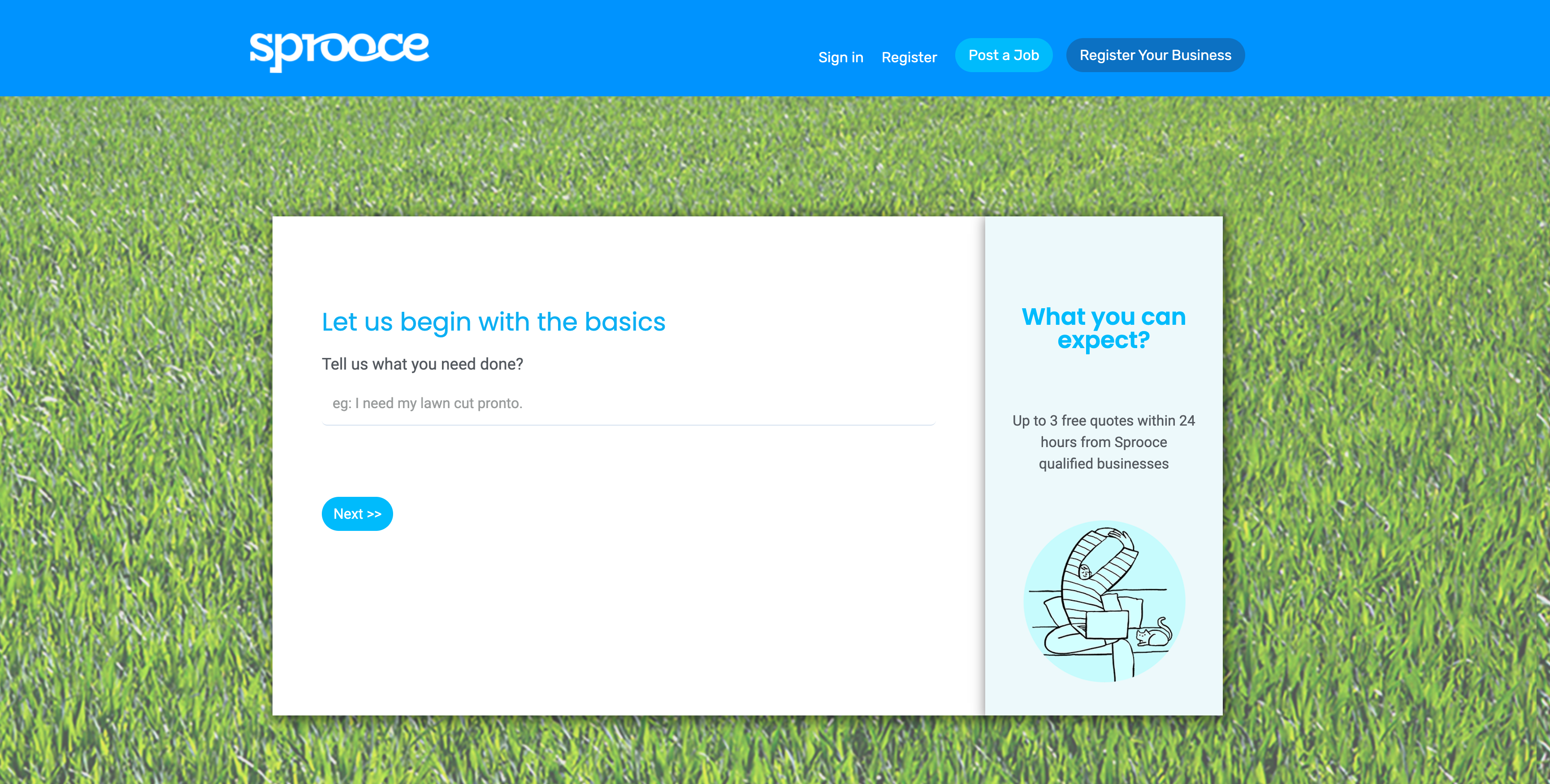 How to create the service marketplace ?
A marketplace for service providers, exemplified by platforms like Bark, operates as an intermediary connecting consumers with various service professionals such as dog groomers, tutors, or home contractors. In this model, service providers purchase leads—information about potential clients seeking their services—using a token-based system. The platform charges these service providers in tokens, serving as a form of currency within the marketplace. These tokens represent the cost of acquiring customer leads and are essential for service providers to access potential clients efficiently. The platform, by facilitating this exchange, aims to streamline the connection between service seekers and providers, creating a dynamic ecosystem where professionals can effectively expand their clientele while the platform monetizes the transaction process.
We can create a marketplace like that using our project freelancer theme and some customisation. We have done a similar job for a customer. You can see some screenshots attached from their site. The custom work needed for that might go beyond the pro custom package that we sell with our theme. So you can see the pricing list here. And create a marketplace for local and online professionals. Obtain multiple or single lead from customers.
Of course the theme is made for wordpress, and we have covered a lot in the past how to install wordpress. Also how to get wordpress hosting. And installing it and working with it, is not hard. Its actually very easy to use. And it comes with an iOS and Android app too. But thats with the entrepreneur package (that contains the native mobile phone apps).
Also after the customers will put their task details, or event details, they get a list of service providers that can do the specific job, and from there they can also pay to get the contact details, phone numbers or email address and get in contact with these service providers. But in a service marketplace platform, everything remains on the platform, so the marketplace site can take the commissions.
If you need customisation work services, like a web design agency services, for this theme or for any theme or type of site, do not hesitate to contact us. We will offer you a free price quote and IT consultancy.
You can also run a construction or a simple service marletplace that involves appointment scheduling of services too, or just something similar to thumbtack. Everything based for buyers and sellers and request of quote and offers.
Service marketplace platform
Building a service marketplace platform can be a complex task that requires careful planning and execution. To start, it's important to define the scope of your platform and the services that you want to offer.
Once you have a clear idea of your platform's focus, you can begin building the infrastructure. This may include developing a website or app that allows users to sign up, create profiles, and search for services.
To ensure the success of your marketplace, it's crucial to establish a set of guidelines and policies that all service providers and users must follow. This can help prevent fraudulent activities and maintain a high level of trust among users.
Marketing and promotion are also essential components of building a service marketplace platform. By creating targeted advertising campaigns and leveraging social media, you can attract a large user base and increase engagement on your platform.
Finally, it's important to continuously iterate and improve your platform based on user feedback. By listening to your users' needs and implementing changes accordingly, you can ensure that your service marketplace platform remains relevant and successful in the long run.
What other types of sites i can create with this theme ?
We have written another case study, because with the project bidding theme you can create another type of site like upwork or freelancer.com or similar. You can read more about creating a website like upwork in that article. This is the perfect freelance php scripts template for you to use. And read more how to create auction sites in general with wordpress.
Service Marketplace Features we can offer
1. Comprehensive Service Provider Profiles
Our platform features detailed profiles for all service providers. These profiles include past work, skills, ratings, and reviews. This allows customers to make informed decisions when choosing a contractor for their project. Service providers can showcase their expertise and experience, attracting more customers. Profiles are a key component in our service marketplace solution, contributing to trust, transparency, and effective matchmaking.
2. Advanced Matching Algorithm
Our sophisticated matching algorithm is designed to connect customers with the most relevant service providers based on their job requirements. This feature utilizes AI and machine learning technologies to analyze project details and match them with providers' skills and experience. This technology-driven approach to service procurement ensures customer satisfaction and maximizes provider engagement.
3. Connects System for Providers
This platform introduces a unique system called "Connects". Service providers purchase these Connects to bid on potential jobs. This ensures a fair and competitive marketplace where providers have equal opportunities. The Connects system also enables providers to manage their job applications effectively, making our marketplace a preferred choice for professionals.
4. Subscription Membership
In addition to the Connects system, service providers can opt for a subscription membership. This gives them access to premium features like unlimited bidding, top-tier customer support, and advanced analytics. The subscription model provides an alternative revenue stream for the platform and offers more opportunities for providers to grow their businesses.
5. Seamless Job Posting
Our platform simplifies the job posting process for customers. With an intuitive interface, customers can easily describe their service needs, set their budget, and post their job. This streamlined process helps customers to quickly find and hire the right service providers, improving the overall user experience and engagement.
6. Recommendation System
Based on the job details provided by customers, our platform generates a list of recommended service providers. This recommendation system uses advanced data analysis to suggest providers who are most likely to deliver high-quality results. This feature helps customers make the best hiring decision and enhances the overall platform efficiency.
7. Secure Payment Gateway
The platform is equipped with a secure payment gateway that ensures safe and hassle-free transactions. It supports multiple payment methods and currencies, catering to a global user base. This feature not only provides convenience for both customers and service providers, but also builds trust in our platform.
8. Robust Customer Support
We provide robust customer support to handle any queries or issues. Our dedicated support team is available 24/7, ensuring all users have a smooth and enjoyable experience. This feature shows our commitment to customer satisfaction and strengthens our platform's reputation in the service marketplace industry.
Build a bark clone app with us
In the dynamic world of digital commerce, a bark.com clone emerges as a powerful and effective tool for businesses aiming to optimize their service offerings. This platform, inspired by the successful bark.com, presents a comprehensive and unique strategy for bridging the gap between service providers and potential clients in the service marketplace.
A bark.com clone is engineered to mirror the efficiency and functionality of the original platform. It offers an intuitive user interface, simplifying the process for service providers to advertise their services and for customers to locate the right professional in the service provider marketplace. This platform is more than just a copy; it's an enhanced version that integrates the best features of bark.com and introduces new elements to elevate the user experience.
The bark.com clone exemplifies the impact of digital innovation. It employs cutting-edge technologies to enable smooth transactions between service providers and customers in the freelancer marketplace. From AI-driven matching algorithms to secure payment systems, this platform guarantees that every interaction is safe, secure, and satisfying.
Investing in a bark.com clone can significantly elevate your business's digital footprint. It's a cost-efficient solution that promises a high return on investment. Whether you're a startup making your first steps in the market or an established business aiming to broaden your influence, a bark.com clone can provide the competitive advantage you need.
In summary, a bark.com clone is more than a mere imitation of a successful platform. It's a resource that enables businesses to realize their maximum potential in the digital era. With its user-friendly interface, advanced features, and secure transactions, it's the ideal platform for any business looking to prosper in the online service marketplace.
Contact us for getting a custom webdesign cost
We understand that every business has unique needs and goals. That's why we offer custom website design services to help you create a service marketplace that aligns perfectly with your vision. Our team of experienced developers and designers are ready to build a bark.com clone tailored to your specific requirements. Whether you're looking to create a service provider marketplace or a freelancer marketplace, we have the expertise to bring your ideas to life. We prioritize your business objectives, ensuring that the final product not only meets but exceeds your expectations. Don't miss out on the opportunity to revolutionize your online presence and reach new heights of success. Contact us today to start your journey towards creating a custom service marketplace that will set you apart in the digital world.
Do you need a bark clone app and website ?
We are building all these sites from scratch for you as the customer, and we do not intend or want to clone these sites 100%, but use the same idea or general flow, and customise it to fit your custom needs (maybe a different niche, like events, painters, lawn mowing services). So contact us for a customised multi-seller service marketplace website. And in the process of creating these sites we are not going to copy any trademarks of the respective sites.