When it comes to quotes website we immediately think of task websites, like taskrabbit, or airtasker. These type of websites are usually build using a template for quotes or a quotes script. You usually buy a template or theme that has this functionality. We will explain what is the needed functionality to build a quotes website and what template you can use for this. Also a quote website is very similar to a reverse auction website or a tender website. Some things about this can be found here.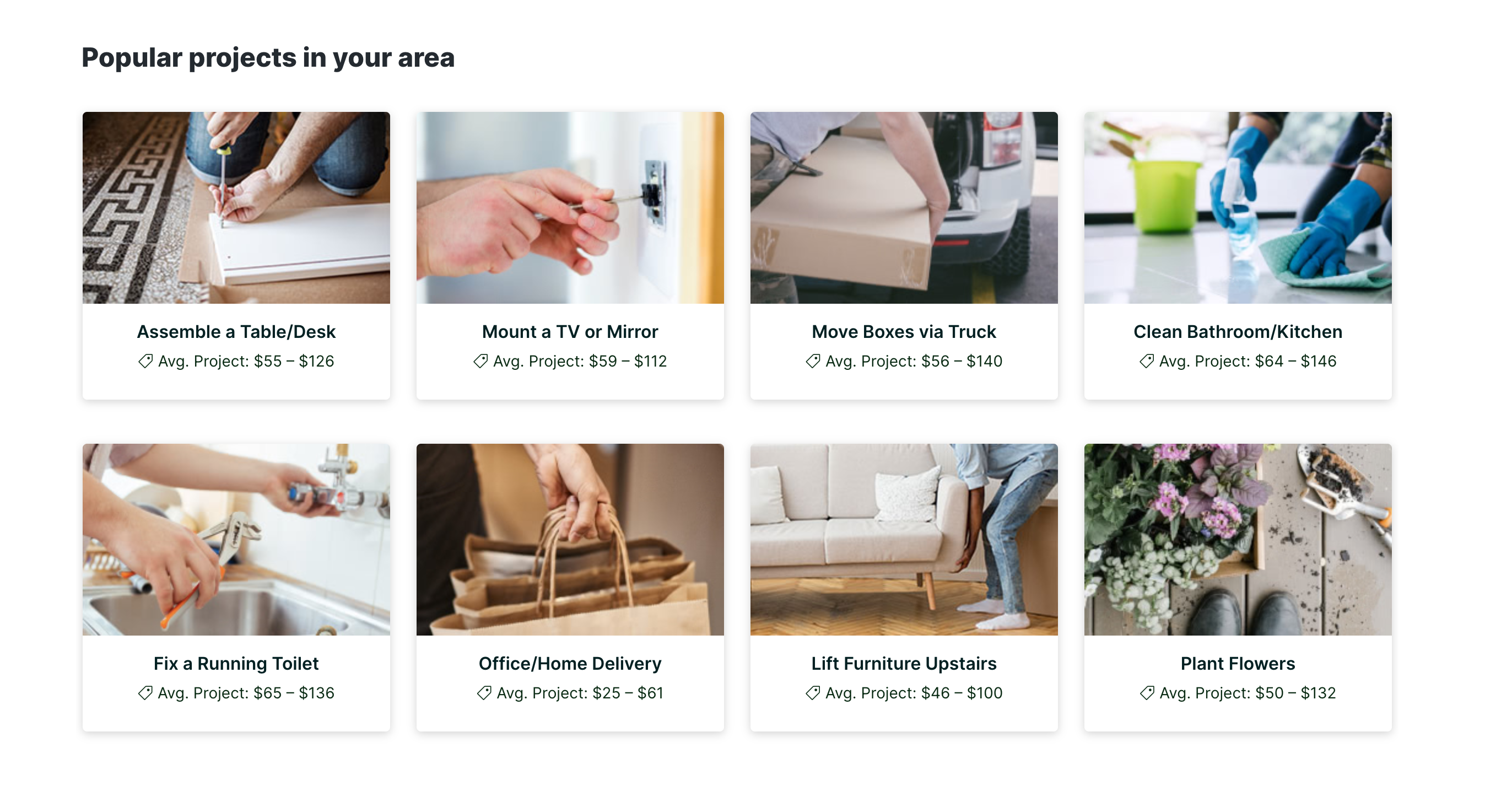 What is a quotes website ?
A quotes website is more like a service type of web app, where customers post their request or task, and other people post quotes to solve or do that work. Then the customer would choose the one they like and proceed with the work. In that case after finishing the work, the customer will give you a rating to the service provider. This will help the worker get the next job, as he will have a good rating. In this case he will build trust over time, and get more and more jobs from customers. It is like any freelance php script.
Usually these kind of websites have an internal escrow or payment system. In this system, the money isnt released until the work is done. If the customer is happy, he will release the funds to the service provider. During this process the platform will take commissions , and creating revenue for the platform owner.
Create a taskrabbit clone
Creating a TaskRabbit clone involves several steps, including defining the scope of the project, selecting the right technology stack, designing and developing the platform, and launching and marketing it. Here are some general steps to create a TaskRabbit clone:
Define the scope: Define the purpose, features, and functionality of your TaskRabbit clone. Identify your target audience and the services or tasks that you want to offer on your platform. Conduct market research to understand the competition and the demand for your services.
Choose the technology stack: Decide on the technology stack that you want to use to develop your TaskRabbit clone. Consider factors such as scalability, security, and ease of use. Popular choices for developing task outsourcing platforms include WordPress, Laravel, and Ruby on Rails.
Design the platform: Create a user-friendly interface that is intuitive and easy to use. Focus on creating a seamless user experience for both task posters and taskers. Design features such as task posting, bidding, messaging, payment processing, and reviews and ratings.
Develop the platform: Use your chosen technology stack to develop the platform. Make sure to include all the features and functionality that you have defined in the scope of the project. Test the platform extensively to ensure that it is working correctly and is bug-free.
Launch and market: Once the platform is ready, launch it and start marketing it to your target audience. Use social media, search engine optimization, and advertising to promote your platform and attract users. Monitor the platform's performance and user feedback and make necessary changes and improvements.
Keep in mind that creating a TaskRabbit clone is a complex process that requires careful planning, execution, and ongoing maintenance. It is essential to focus on creating a high-quality platform that meets the needs of your users and provides them with a valuable service. And this is very similar to thumbtack clone with wordpress.
What template for quotes should I use ?
When it comes to the actual piece of software to use, you have many choices. You can use a standalone script, but thats harder to install and its more expensive. Another approach is using wordpress based template. A template is very similar to a theme, which is a more popular term in wordpress community. So, a theme that has this functionality, is the project freelancer theme marketplace. This template will let you build a quote website. This will solve the problem of what to use in the case of template for quotes.
So the freelancer website template we are offering, called the freelancer marketplace theme will be the best option for you. And you can even develop websites like upwork or bark like website