We are continuing our WordPress Developer saga with another city: Chicago. We want to see what kind of wordpress developer chicago services we can offer for you. As you know we are a wordpress website development agency and we serve a lot of customers nationally and internationally. We serve customers from Miami, New York, Chicago, California, Denver. And we have written a lot more in detail about wordpress developer in Denver. But now we want to present you what kind of services we can offer and how you can obtain a free price quote.

What is WordPress ?
WordPress is a free and open source CMS system. It is powering over 33% of the websites in the entire world so its pretty popular. Since is very popular you can find a lot of good developers and also resources you can benefit off. This cms system comes with many free themes and plugins, but also premium paid themes and paid plugins from different vendors. Here is a list of premium themes we sell here.
Looking for the best Chicago WordPress Developer ?
You are on the right track to find the best wordpress developer chicago, and not only from there but internationally too. We have great services for website development and our wordpress freelance developers are here to help with any type of website design and wordpress development. In order to better understand what kind of professional web development services we offer see the next list:
wordpress design
wordpress development
wordpress theme editing
create wordpress themes from scratch
create wordpress plugins from scratch
work with other themes: divi, astra
work with woocommerce
seo and contat writing
seo audit
classifieds websites
marketplace websites
See our services list and get a free price quote
Do you do wordpress design and development ?
Our online agency does wordpress design and development from scratch or work with existing wp websites. And our design company will guide you and offer consultancy services on what you can do. Just request a free price quote from here. Because our website development agency is ready to help you with the most complex wordpress projects you will have.
What if I need a custom theme ?
That is not a problem for our web design agency. Because we have the best wordpress freelance developers out there and we stay in close contact with you, the customer. And we discuss and offer consultancy and virtual assistant services too. Our developers are top skilled that can transform any boring website into a masterpiece.
What if I need to clone a website, like etsy or ebay?
Making a similar marketplace website like the main ones (fiverr, upwork, etsy, ebay or any other big site out there) isnt an issue for us. Of course we need to discuss the budgets and have some project specification written down. You will get a fair and correct price quote based on the list of features that you need. We are fully capable of doing such websites or web apps. Prices for these bigger projects can be between $5,000 and even $50,000 based on your needs. Thats why is very important for us to discuss on case by case basis with the customer before drawing up any price or time frame.  So do not hesitate to contact us for a price quote, totally free!
What about mobile apps ?
Yes, our agency is even a mobile app agency, and we can do any type of app. We work with react native, and we deliver real native apps and we even help you to deploy to App store and Google Play. We have great experience with mobile apps as well. Prices range between $10,000$ and 60,000 for mobile apps. But again it really depends on your needs and specification of the app, before giving you an exact price. Get in touch with us and obtain a price quote today!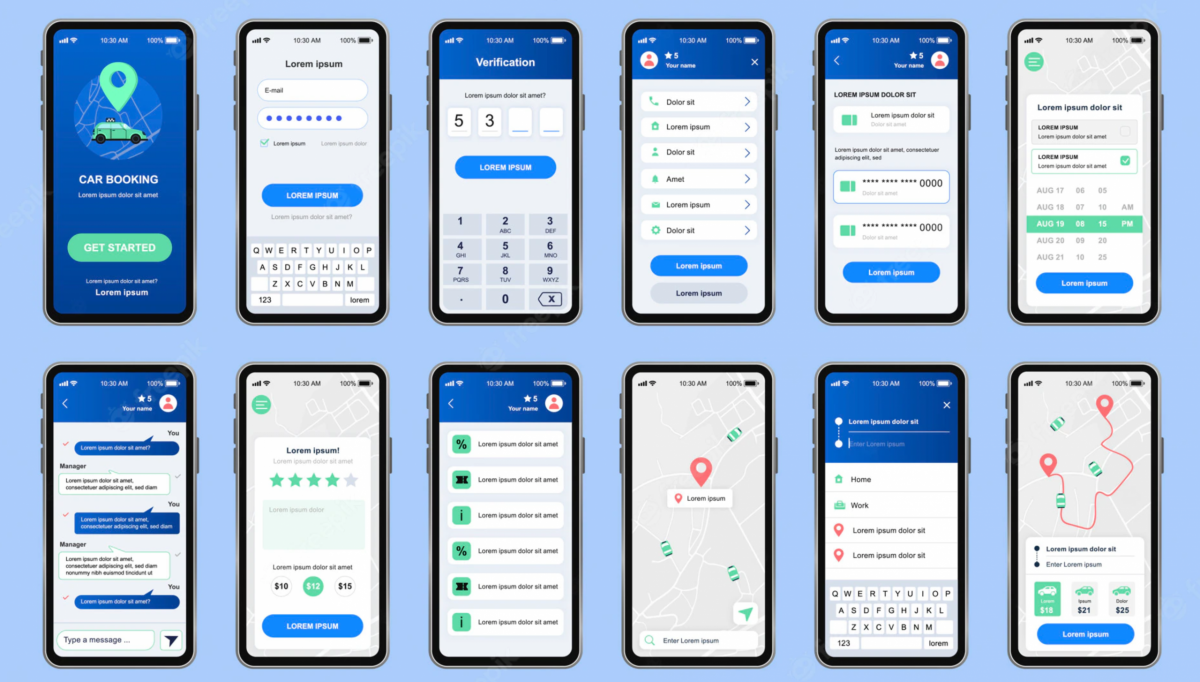 I am a newbie ? What is the process to get a quote ?
If you are a beginner or simply not knowing much about programming, but you are a business owner or want to build your MVP and just want things done, here are the steps you can follow to get a free price quote and eventually start the project with us:
You get in contact with us, touching base or explaining the purpose of the project
Depending on your needs we can continue chatting via email, or phone or zoom/video
Once we got everything written down as per the project specification, our team will give you a price quote and a timeframe for the job
We split everything into milestones (usually 5-10 milestones)
We set a timeframe and payment for each milestone
As the project progresses we keep constant communication with you to ensure you are aware on whats happening while we develop the project
We deliver and test everything alongside with you
We keep providing support (even paid long term support) after lunch