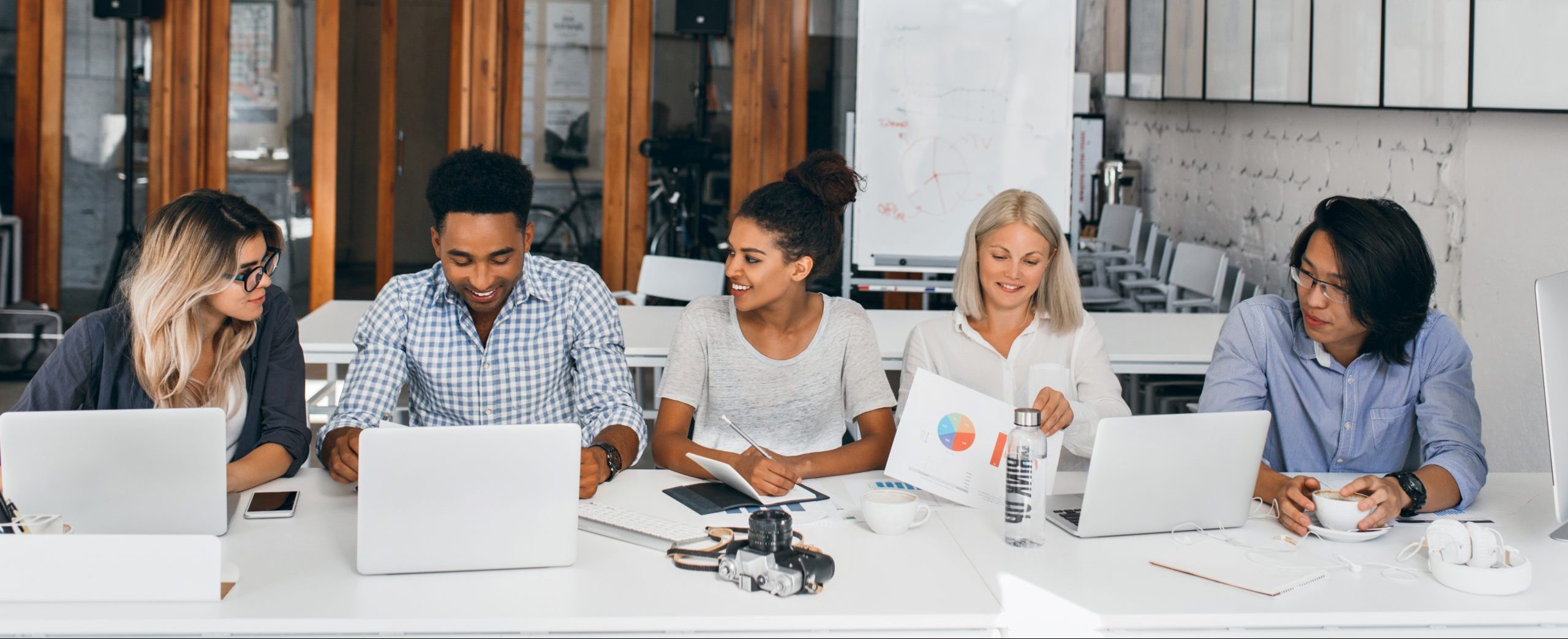 Website design London prices are depending a lot on the project and type of site you are trying to build. So its better to take this problem and split into sub problems, like hosting, development, cost of maintenance, wether you need a mobile app or not and other stuff.
So lets dive in and see what are the real prices for each of these when it comes to web design.
What Is the Cost of Designing a Website?
Website design costs vary based on the type of website you require and whether you plan to create it yourself or hire a professional web design company. In addition to the design cost, you will also need to factor in expenses related to domain registration, hosting, and website maintenance.
A website domain is a necessary expense for every website, with prices starting from £6.99 per year. It is important to note that some domains offer a discount of 50-75% in the first year. Hosting costs, on the other hand, range from £2.99 to £44.99 per month, depending on your website's size and requirements.
Website maintenance is another cost to consider, which can range from £29.99 per year. If you have a small budget and require a basic blog, you could consider creating it yourself, which can cost as little as £9.99.
For more complex websites, such as e-commerce sites or large businesses, it may be more appropriate to hire a specialized agency or web company. This can result in design costs ranging from £999 to £9,999 or £5,999 to £21,999, respectively. And our sitemile agency is one of the best when it comes to Web design agency UK.
Ultimately, the decision to create a website yourself or hire a professional agency will depend on your budget and the size and complexity of your website. Keep in mind that an experienced agency can bring additional expertise and features, making it the better option for complex websites.
And we at sitemile agency , offer complete web design services and web development services for any company in London and in the UK. And if you want a more general idea about web design prices we have an article too.
Basic Factors Impacting Website Design Pricing
Website design pricing can vary greatly based on a number of factors. It is important to be aware of these factors when budgeting for your website design project. In this article, we will explore the basic factors that impact website design pricing.
Firstly, the type of website you require will impact the overall design cost. A basic website with simple functionality will cost less than a complex e-commerce site with multiple features. It is important to consider your website's specific needs and requirements to determine the appropriate budget for your project.
Secondly, the expertise and experience of the web design team will also impact the pricing. A team with a strong track record and extensive experience in website design may charge higher fees than a less experienced team. However, choosing a more experienced team can result in a higher quality website and a smoother design process.
Finally, the amount of customisation required for your website will also impact the design cost. A website that requires a lot of custom coding or unique design elements will generally cost more than a website that can be created using pre-existing templates or themes. It is important to discuss your website's specific customisation needs with your web design team to determine the appropriate budget for your project.
In conclusion, website design pricing is impacted by a variety of factors including the type of website, the expertise of the web design team, and the level of customisation required. By being aware of these factors, you can budget appropriately for your website design project and ensure that you receive a high-quality website that meets your specific needs and requirements.
Selecting a Suitable Hosting Service
In addition, web server hosting is another necessary expense when creating a website. It is crucial to select a reliable and scalable web hosting provider. Choosing the right hosting option can impact the performance of your website and overall user experience.
Shared hosting is the most affordable option, starting at just £2.99 per month, but it requires sharing the server and bandwidth with other websites. This may not be suitable for larger websites that expect a lot of traffic. For a medium-sized website, a virtual private server (VPS) hosting from £9.99 per month can be a more efficient and cost-effective option.
For more complex websites, cloud-based web hosting is highly recommended. This option allows you to only pay for what you use, which is ideal for newly created websites that are unsure of their traffic volume. On the other hand, dedicated hosting is the best option for high-traffic websites, even though it can cost at least £64.99 per month.
In summary, selecting the right web hosting option can significantly impact your website's performance and user experience. It is important to carefully consider your website's specific needs and traffic volume when choosing a hosting provider and plan.
4 H2 Additional Website Features Affecting Website Design Costs
5 H2 Different Types of Website Design for Your Business
Choosing the Right Company to Design a Website
Firstly, determine the purpose behind your website. Decide whether you want to build it to grow your business or as a personal project, such as a blog. Also, consider whether you already have a website and whether you want to renovate it to keep it up-to-date and optimised. However, this doesn't necessarily mean that your website design costs will be lower.
Secondly, think about what you want to achieve with your new website. Determine whether your main goal is to increase your reach, sell your products online, or communicate your business identity to your audience. This will help you to narrow down the design options that align with your goals.
Thirdly, evaluate whether you want to specialise or offer a variety of services. Determine whether you want to focus on something specific or offer a broad range of services. Also, consider who your target audience is, whether it's other businesses or private customers. By identifying your goals and target audience, it will be easier to choose the most suitable way to build a website.
Specialised Design Agencies and Web Companies
If you're planning to create a complex business website, you'll need the expertise of design agencies and professional web developers. The cost of hiring the best web design agencies is typically higher than lower-cost alternatives. A business website with additional functionalities can cost no less than £19,999.
This higher cost is due to the level of skills and expertise that specialised web design agencies possess. They can set up your CMS system in a way that is tailored to your site. Additionally, they can make sure that your site is responsive, which is crucial for sites with many visual elements that need to adjust to different screen sizes.
If you're running an e-commerce site, live chat functionality is important to help customers facing issues that may prevent them from making a purchase. Other additional features such as an order management system that runs different aspects of business, such as order processing, call centre, accounting or marketing, can also benefit a business website.
Freelance Website Designer
Whoever needs a professional website on a medium budget can hire a freelance web designer. Your website design cost can vary depending on the freelancer you choose, but you can generally expect fees ranging from £9.99 to £64.99 per hour.
Web designers in the UK and freelancers offer a customizable service without requiring a significant outlay. Developing a simple website with a limited number of pages can take at least four weeks and cost up to £9,099 with a freelance designer. Freelancers usually charge an hourly rate since they mostly work on small, basic websites.
However, the low cost of freelancers is because they may lack the necessary experience or tools offered by specialized web design companies, so it's important to weigh the benefits and drawbacks before making a decision.
7 H2 Next Steps to Getting Your Web Design Project Started
8 H3 Choosing a Domain
9 H3 Selecting a Suitable Hosting Service
10 H3 Mobile Website Design
11 H3 SSL Certificate
12 H3 Content Management Systems
13 H3 Content Creation and SEO
Find our more about our seo services agency and request a free price quote.
16 H3 3. Offshore Web Companies
17 H3 4. Do It Yourself
So these are the London web design prices, and if you ever need any website development services or even app development services, do not hesitate to contact us for a free price quote.